Concern for the environment is sweeping all sectors, especially in the world of packaging, and that is why sustainable packaging is one of the key trends to follow today. Today, having an ecological packaging is essential for any company, and brings many more benefits than expected.
What is sustainable packaging and its importance
Sustainable packaging is designed to protect the environment from the waste we generate with packaging. It is based on the circular economy which implies reducing, recycling and reusing materials as many times as possible. In this way, the life cycle of materials is extended and added value is created to the product.
One of the main environmental problems of our century is pollution from plastic waste, and it has been shown that at least a third of this material is manufactured for use in packaging. That is why many companies have become aware of wanting to reduce its use: In return, cardboard has started to be used, among others, to create more sustainable packaging and products for the planet.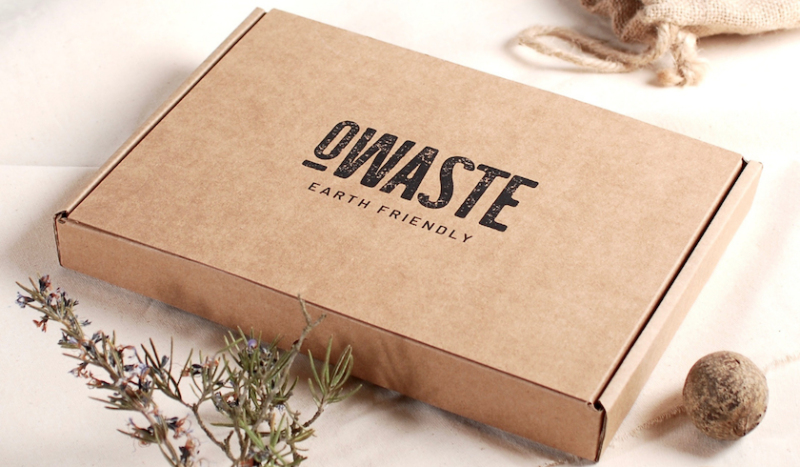 The benefits of sustainable packaging for your brand
It must be borne in mind that by switching to ecological packaging we not only favor the planet but also our own business, since consumers support companies that promote sustainability. Additionally, having sustainable packaging can be beneficial for several reasons:
You reduce your carbon footprint
Carbon footprint is a measure created to quantify the impact of an activity or product. It is based on the set of greenhouse gases, and it is very practical to be able to study the current situation to create a strategy to reduce or offset emissions. Using eco-friendly packaging reduces your carbon footprint, releasing fewer emissions during production than traditional packaging, and it also uses fewer energy resources.
You improve the brand image
An eco-friendly packaging has become a necessity for many consumers. Ensuring that your products are or are shipped in a sustainable way projects an image of a responsible and ethical company, improving the values of the company and therefore the image of the brand. In this way, an emotional value is provided to the end user, making him feel a participant in that responsibility and commitment of the brand. In fact, studies show that customers feel more positive about a company that uses eco-friendly packaging.
Healthier for consumers and producers
Eco-friendly packaging materials are more convenient for manufacturers and consumers. Unlike synthetic materials laden with chemicals, sustainable packaging materials tend to be free of harmful by-products that can cause physical health problems. Luckily, there are much more suitable options: The water-based inks used to print SelfPackaging custom boxes generate zero waste and toxic odors. This is because they are made with pigments on a water basis and without chemical components.
As you can see, using eco-friendly packaging can be good for your company, and especially for the planet. They provide the means for companies and customers to feel better about the products they use and the way they are made, creating a very positive bond between them. Be it an economic, environmental or ethical decision, the use of sustainable packaging has many positive benefits for a business.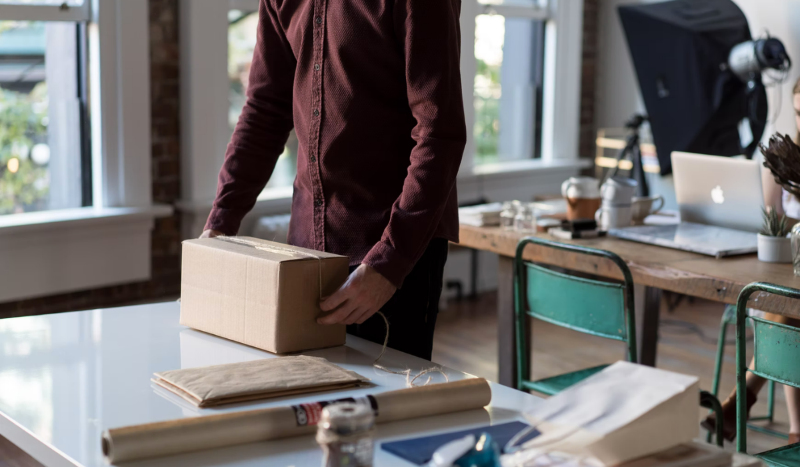 The best sustainable materials for your packaging
Some of the best known sustainable materials are kraft paper or gray cardboard, both recycled and recyclable, as well as very versatile and resistant. Even so, thanks to research in ecological packaging we have been able to discover many other materials such as bioplastic, made from algae, yucca or even beeswax. Although it seems that getting these types of materials is expensive and almost impossible, there are also others that do not pollute: cardboard, glass, compostable plant waste and even natural fabrics such as cotton or silk, which are perfect substitutes for plastic.
At SelfPackaging we believe that it is important to manufacture in a conscious way, that is why we use ecological materials. With a single click you can get a sustainable and personalized packaging with recycled, recyclable and even compostable paper and cardboard, without containing inks or other materials that are dangerous for the environment.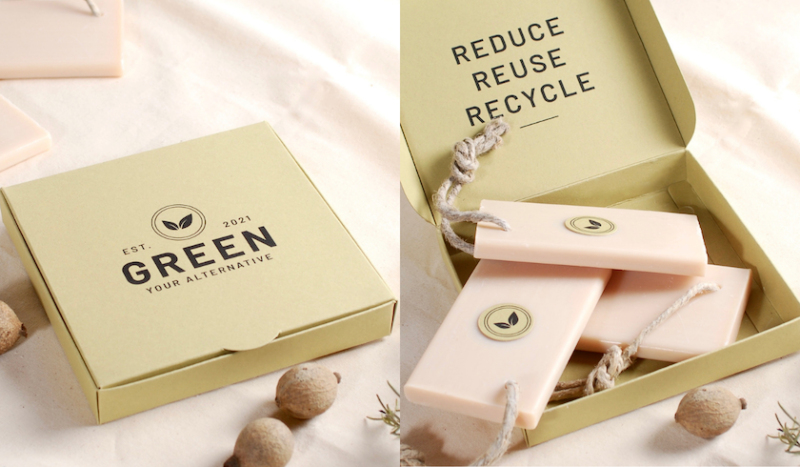 Sustainable materials for cardboards
We recover the paper already created or used to transform it into a new product. You can find two types: Composed of 100% recycled paper or boxes that contain at least 40% recycled content.
Packaging created from papers made with 100% natural substances such as seeds or nuts, so they decompose easily. They become compost through human action.
In this case, the paper we use to create the cardboard or cardboard for the boxes comes from well-managed forests. The acronym comes from "Forest Stewardship Council", and its official mission is to promote an environmentally appropriate, socially beneficial and economically viable management of all the world's forests.
We firmly believe in a circular economy, in which the greatest possible use and recycling of a product is favored. That's why we created our products so that when their useful life is over, they can easily go back to the cycle of creating a new product. 
Tips for creating sustainable packaging
We live in a culture based on rapid consumption, which means that the raw materials and energy used in the production of packaging end up quickly becoming waste and emissions. That is why, apart from using ecological materials, it is important to follow a series of steps so that the manufacturing process is also sustainable.
Responsible and local consumption is the order of the day for many companies. It is important to consider local manufacturing to reduce energy consumption and prevent the carbon footprint from continuing to grow. In this way, we also promote local commerce and minimize our CO2 emissions.
Avoid unnecessary packaging
In this case, less is more. If we can avoid cluttering our products and packages with accessories or unnecessary packaging, all the better. Normally they are plastics and papers that do not add any value and therefore end up being waste. If it is necessary to add some type of filler so that the product is not damaged, we can always count on a more sustainable option such as paper shavings.
Even if we try to design and manufacture as efficiently and sustainably as possible, minimal waste can be generated. These can be managed by certified companies that collect, recycle and transform them so that they return as raw materials. In this way, we obtain a circular economy.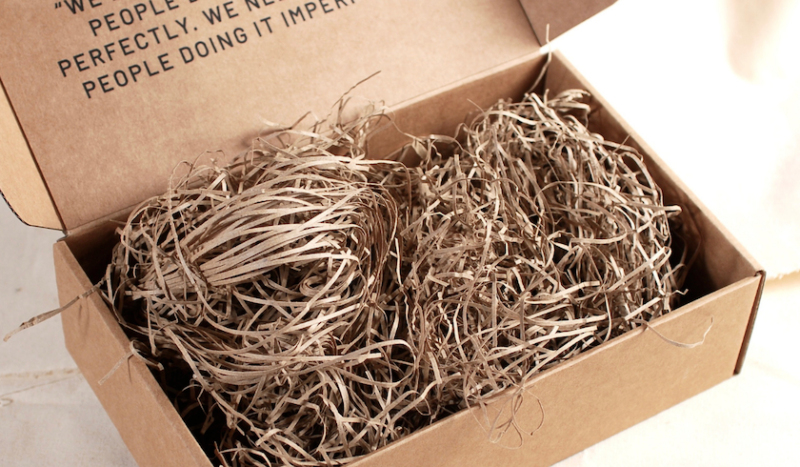 Examples of sustainable packaging
The use of ecological packaging may be possible for the vast majority of sectors, since there is a great variety of containers of different shapes, materials and functions that adapt to the needs of each product. Currently you can find a packaging that is respectful with the environment in any product, whether from a box to transport take away food to a packaging for the most expensive facial product.
Sustainable packaging for food
This is probably one of the products we use the most in our day to day life and, without realizing it, we produce a lot of waste. In this case we are talking about take away food containers or products that we buy in supermarkets, among others. Here we could also count on the plastic cups (and their straws) for coffees, soft drinks or juices. One option would be to switch from plastic to cardboard in takeout packaging, and use biodegradable materials for glasses and other packaging.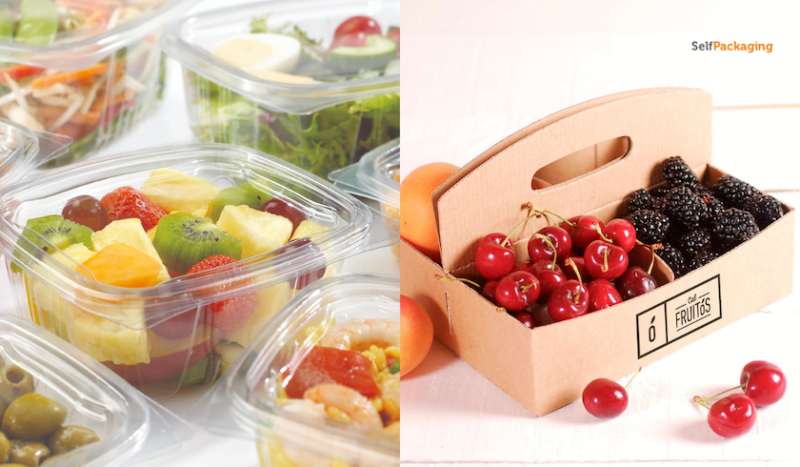 Ecological packaging for cosmetics
The beauty sector accounts for a large part of the waste and use of plastic due to its packaging, especially creams, shampoos and makeup. That is why in this case the use of sustainable materials would have to be taken into account much more when designing the packaging for the products. It is advisable to use glass containers to replace the bottles, and cardboard packaging with nude or personalized colors to give it a more elegant touch.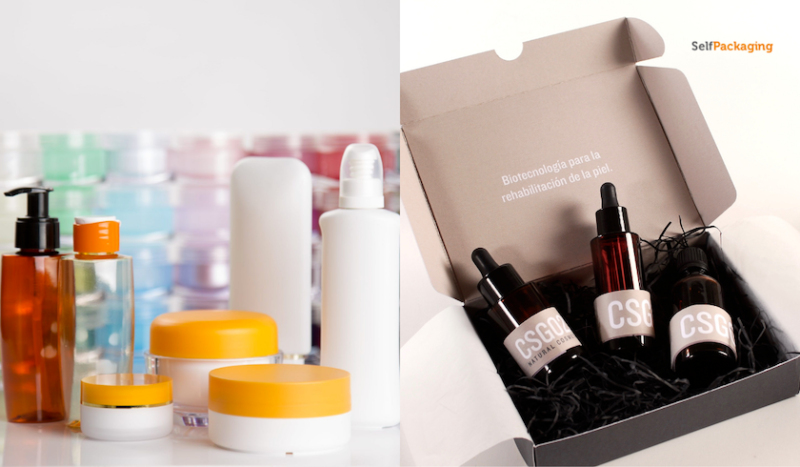 Custom eco-friendly packaging
Creating a personalized packaging can be a bit complicated, since normally you stop having a simple cardboard box to add inks and chemicals that can be harmful. To achieve a sustainable printed box, it is necessary to use special inks, for example those that are water-based. At SelfPackaging we use this process that allows us to customize a box with an ecological print, with excellent print quality and generating zero waste or toxic odors.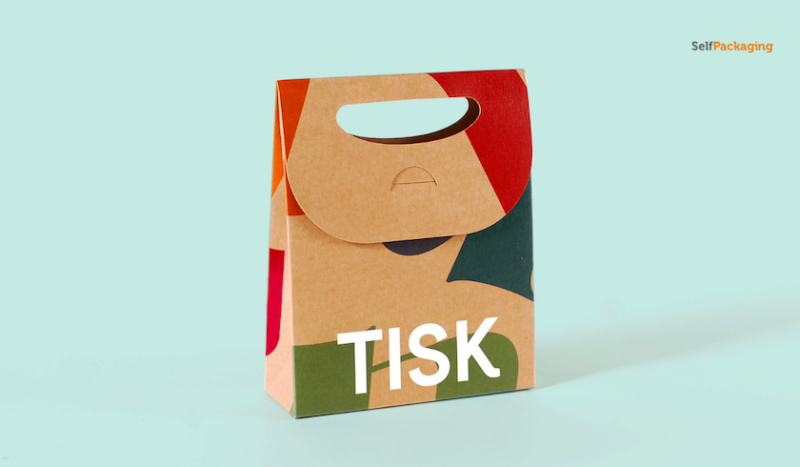 Now that you know a little more about ecological packaging and its benefits, get down to work and make your next project more sustainable. If you need help or more information, at SelfPackaging we will be at your disposal for everything you want, from cardboard shipping boxes to sustainable packaging for cosmetics, clothes or even bottles. Endless options that will make your products a little more eco-friendly! -friendly!