In order to create a personalized packaging that adapts to your company as much as possible, it is essential to know all types of finishes: from printing for cardboard boxes to varnishes, through stampings or laminates. In this way, we will achieve a perfect packaging for our brand and our clients. If you've ever wondered what print finishes will make your boxes stand out, take a look at this post.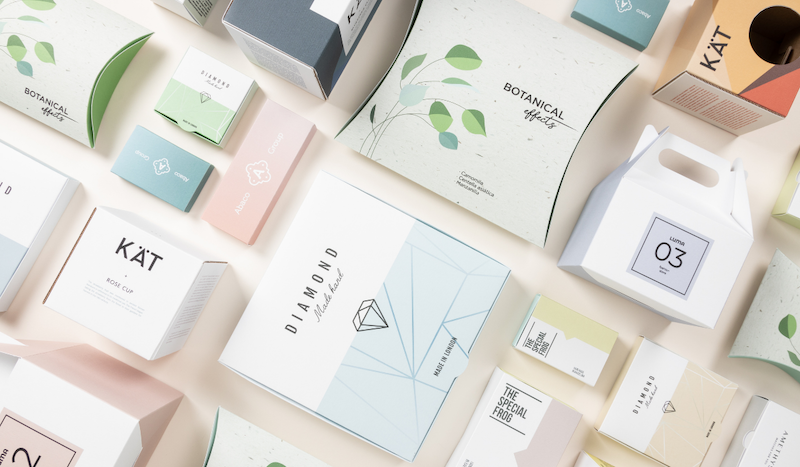 Types of packaging printing finishes
Offset printing of packaging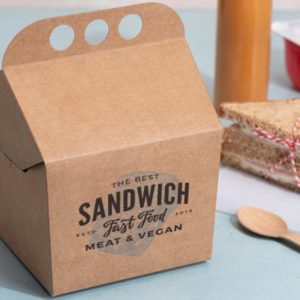 Offset printing consists of applying an ink, generally oily, on a metallic plate generally composed of an aluminum alloy. It is made using plates of a single color, and of these we can find four: cyan, magenta, yellow and black, plus the white of the paper. Mixing different percentages of these four colors can reproduce almost any tonality, except metallic or phosphorescent. That is why it is called four-color printing, and it is the most used system today for large runs and large formats.
Pros:
Excellent print quality, especially photographs.

Reduced costs in 1 ink runs.
Cons:
Cannot print white ink.

It cannot be printed on microchannel materials, PET plastic and dark card stock.
Digital packaging printing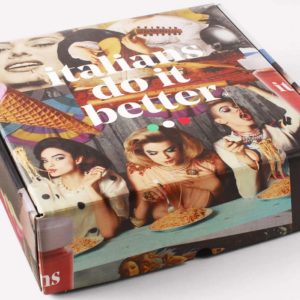 Digital printing is the evolution of offset printing. It is characterized by being a direct printing from the computer to the machine avoiding the intermediate costs that exist in offset printing (photoliths and / or plates, ink preparation, machine, etc.). It is usually used in labels, prototypes, boxes with corrugated cardboard and also in laminates, as well as in films for flexible packaging. It is the most used system today for small runs and small formats, so it is recommended if you need sales and shipping boxes but in small quantities.
Pros:
Fast printing process.

It does not need drying as in offset, and can be cut instantly.

Customization can be done on each copy.
Cons:
On rough papers, the backgrounds are not uniform as the toner does not penetrate completely.

The color of the same job and with the same machine may vary if the print run is made at different times.
Serigraphy
Screen printing or serigraphy is a printing technique used on any material, and consists of transferring an ink through a mesh stretched on a frame. The passage of the ink is blocked in the areas where there will be no image by means of an emulsion or varnish, leaving the area where the ink will pass free. It is very repetitive, once the first model has been achieved, the print can be repeated hundreds and even thousands of times without losing resolution. It is the system used to print thick materials, and it is also widely used in textile printing.
Pros:
Print quality on any material.

White ink printing

It is profitable in short runs.
Cons:
Dificultad al imprimir imágenes tramadas.

No es recomendable imprimir textos pequeños.
Stamping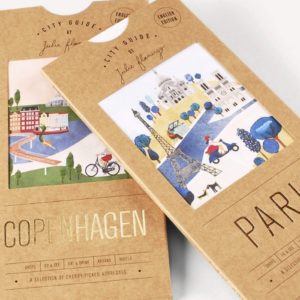 Stamping, also called thermo-engraving or thermo-printing, is a technique of marking or dry printing by thermal transfer. It is made from a matrix that presses a thin film (foil) and transfers the motif by heat on materials such as cardboard, fabric, plastic or wood. This matrix is made of high heat transfer materials such as magnesium, bronze, aluminum or polymer.
It is the system with the most qualitative and expensive finish, it is usually used in cases of alcoholic beverages, although it is increasingly common to see finishes with stamping in gourmet food products.
Pros:
Very qualitative and elegant finish.

Original touch for any packaging.
Cons:
You have to make a matrix, and it is quite expensive.

A minimum of 1,000 units are needed to amortize the matrix.
UVI varnish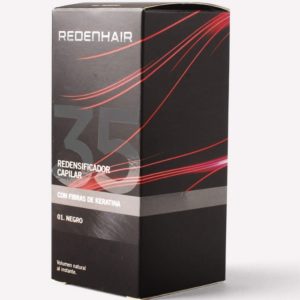 The UVI technique consists of applying a varnish on the base design to highlight specific areas of the format that we are screen printing; They can be shapes, letters, silhouettes, etc. A varnish with both a gloss and a matte finish can be used. It can also be applied to protect the print from scratches, wear or stains, as it will create an extra layer of security. What is important and what is sought with this type of effects is creativity in the design and printing of the document in question, and it also adds an elegant and premium touch to any packaging.
Pros:
Printing on any material.

Premium quality effects
Cons:
Difficulty showing the client if it is not in person. 
Dry blow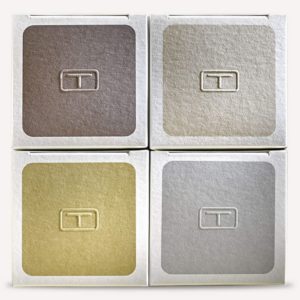 The dry blow or hit consists of printing by means of pressure with a die and against a die, without ink or varnish (that is why it is "dry"), to leave a mark in relief. The "dry blow" is applied on materials of a certain weight and resistance (cardboard, cardboard, leather …), since the paper is too thin and could not withstand this system. It is the system with the most qualitative and expensive finish, it is perfect for those boxes or accessories that require a premium effect.
 Pros:
Very qualitative finish.

Indicated for "premium" effects
Cons:
A Matrix is needed to be able to carry out is finished,

High price of the Matrix

You cannot work on micro and PET.
Now that you know several finishes to personalize your cardboard boxes, dare to use them for your next packaging. All these types of printing can be found at SelfPackaging, filling out a simple form to request a personalized quote easily and quickly. Thanks to this, we manage to adapt each box to your needs and obtain quality packaging, made to measure and perfect for you. Don't hesitate and get in touch with us to make it happen!