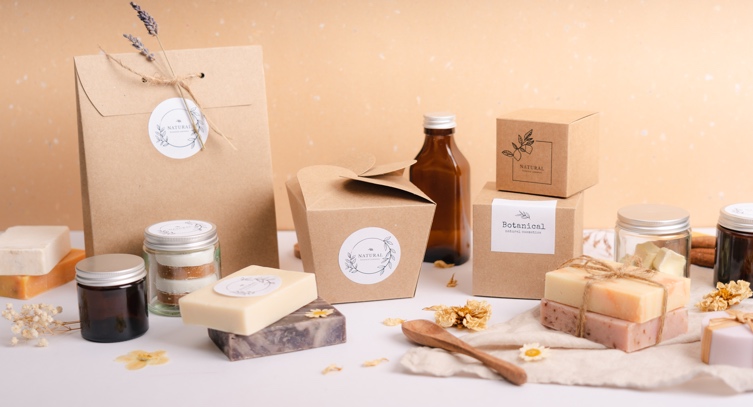 Body care products require a more delicate and refined packaging. In addition, if it is a 100% natural and handmade product, it deserves the best possible plastic-free packaging.
Today we are going to show different boxes for beauty products and glass jars, designed for natural cosmetics. For this we have the solid and natural soaps of Jabón City.
A post made in collaboration with Warm Home Life.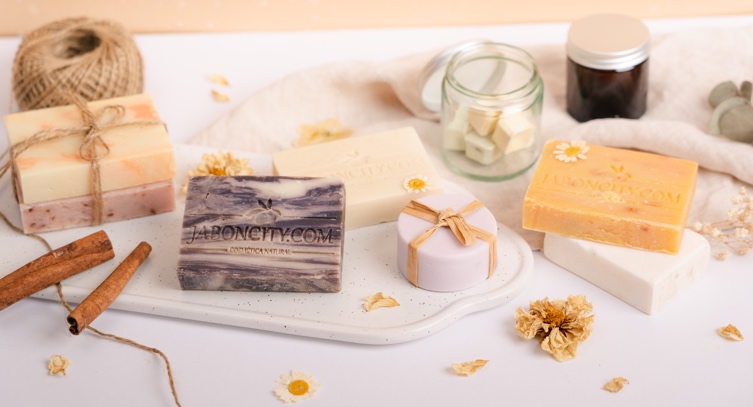 Usually a natural product is protected by a packaging of earthy, green or neutral tones. It is the way brands have in general, to communicate visually that their product is organic, organic and contains natural ingredients.
The reason? If a product is 100% natural, it has no colors that are not found in nature. For example, these solid soaps have no artificial colors, they are natural ingredient colors. So its packaging, we have selected some colors following this premise: green (reminiscent of vegetation) and kraft (reminiscent of the color of the earth).
Recently, we have incorporated a new "eco" option for the cardboard of our boxes for beauty products; that would also fit for the box of this type of natural product. It is a recycled paper and you can find it in the color customization panel (number 3) of any box.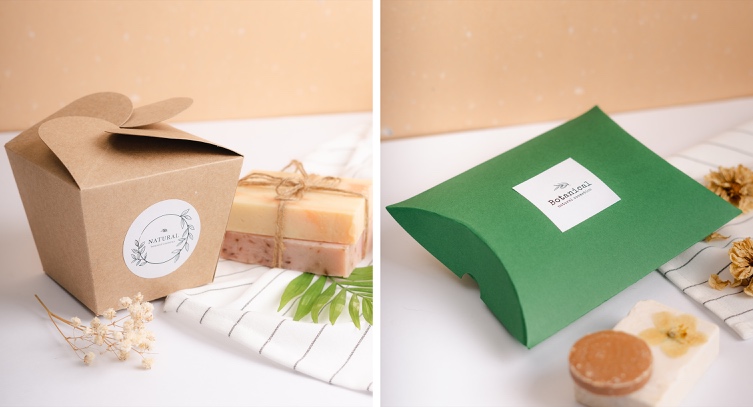 A natural and ecological product, must have a packaging in accordance with those same principles. This packaging must be made of environmentally friendly materials to ensure that the product as a whole is completely sustainable. That is, it is preferable that the product is packaged in cardboard (recycled and recyclable) or in glass (recyclable and reusable), for example.
In addition to being recyclable materials, they offer the possibility of a second use and in this way the life of a container is extended. If it is a jar or a pretty box, (in addition to making the purchase more attractive), multiply the chances that your consumer wants to give a second life to the packaging. All this is an added value that reinforces the philosophy of your product.
Our glass jars are ideal to meet this goal. They are very resistant and we offer two options: transparent glass and dark glass.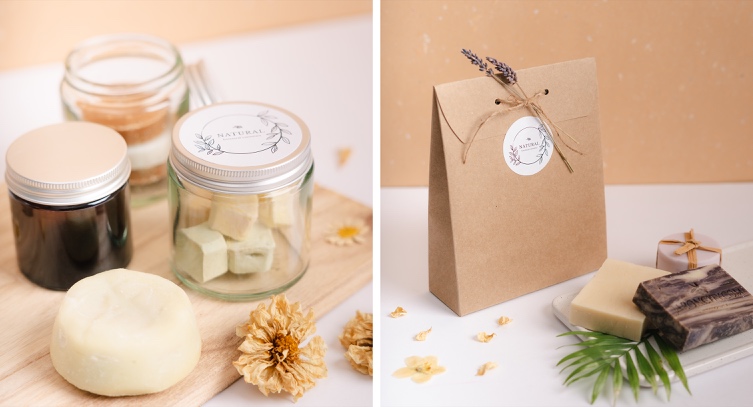 Another advantage when using cardboard or glass packaging for a natural product is its conservation. In both cases, perfect protection can be guaranteed. Crystal is a good option if it is to preserve aromas. Instead, it is better to use a cardboard box if it is a product that needs to perspire.
If you need extra protection, you can wrap your product in manila (lifelong) paper or tissue paper. You can also add paper shavings if your product is smaller than the box size. In this way, you ensure that the movement of transport will not generate friction or breakage in your product. In all three cases, the paper is fully recyclable.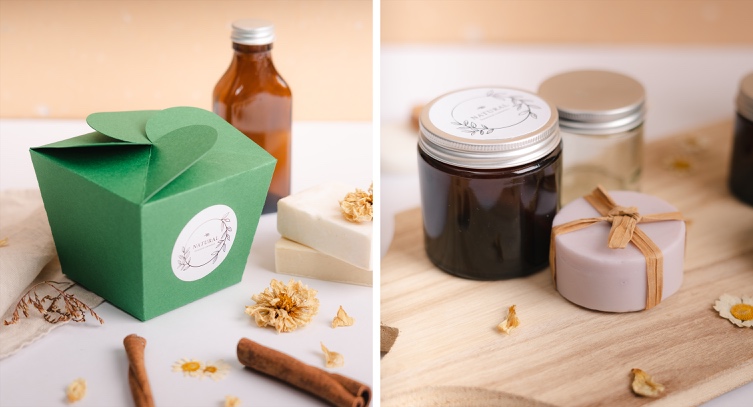 As we have said before, it is essential that the packaging protects your product and is also sustainable. But also, it must be attractive and most adapted to the visual communication of your brand. Therefore, we are committed to personalized packaging in an easy and practical way.
We have a box adapted to each need. In these images you can see that we have used the cream box, the gift bag, the cream box and the gift box. As for the glass jars we have used the bottle for ointments and the bottle for creams.
We invite you to use our print configurator for your boxes, if you have not already done so. In it, you will see that you can print your logo or design or use templates from the libraries we offer you. In the same design library, you can find the three printed designs you see in the photographs and adapt them with your naming.
And not only can you print your boxes in a personalized way, you can also do it with stickers and labels. They are used for boxes, glass jars, stationery and everything you can imagine.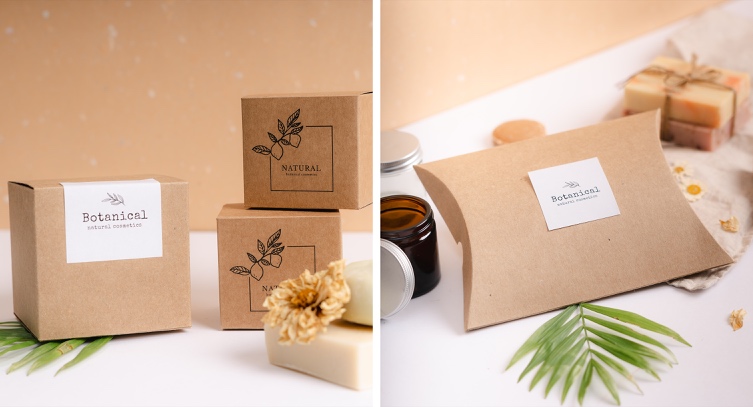 Finally, you can reinforce the "natural" concept of your product, you can add small organic details to the decoration of your packaging. For example, you can add some dried flowers or sprigs on the outside or inside of your box. You can also use other aromatic elements such as cinnamon sticks. These are details that the consumer appreciates and values. You can tie all this with a natural hemp rope.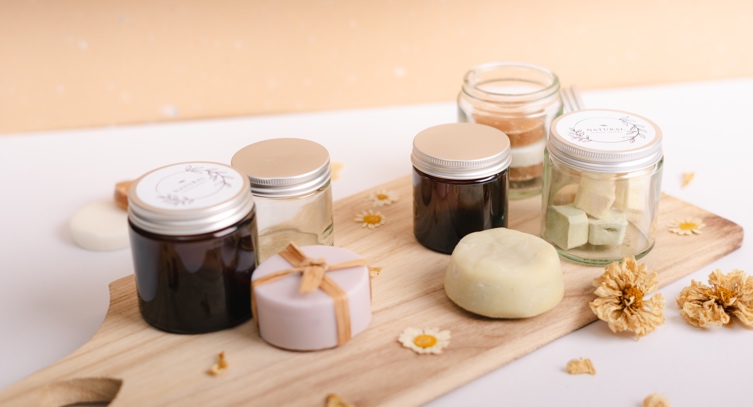 Remember, if your product is natural, protect it with sustainable, attractive and quality packaging.
See you soon!