Many types of packaging are used at this time of the year: from Christmas gift boxes to cellophane, through paper bags or cases lined with felt. What is clear, is that all gifts are wrapped with love hoping that the person who opens it feels very happy.
A Christmas package is not like any other, you have to take into account the image, take care of the details and be aware of the final presentation. For that, it is always very good to have stickers or stamps to decorate, wrapping paper or cardboard boxes. To give a more personalized and original touch, add the name of the person given on a label. You can also put a funny or festive message, for example "From Santa to you" or "This gift comes from the Santa Claus factory". In SelfPackaging we have some stickers that could go very well in your gifts. Look at them!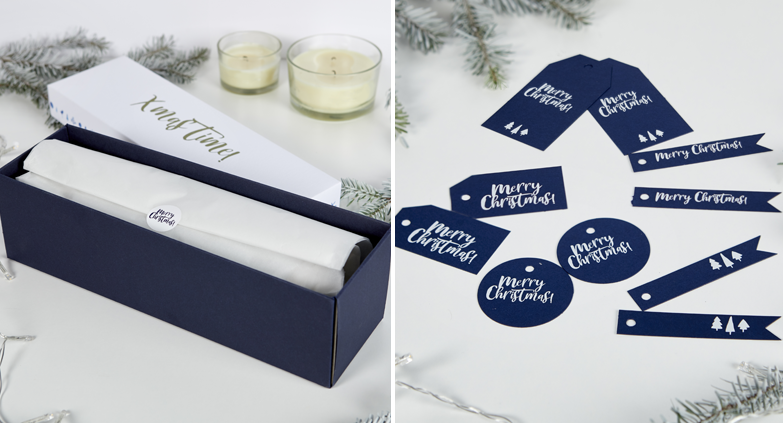 SelfPackaging add-ons and tags
This Christmas, apply eco-friendly thinking at all times. It is not necessary that you complicate yourself with plastic wrapping of repetitive and boring prints. Our new paper adhesive tape can help you with your packages, while helping the planet. You can also decorate the packages to your liking in the purest DIY style. Apart from saving some money, the gift will be worked, which is always more appreciated. Keep in mind that, on these dates of celebration and friendship, things made with the hands (and the heart) are valued. You can also opt for simple but at the same time original boxes, with Christmas prints and minimalist touches.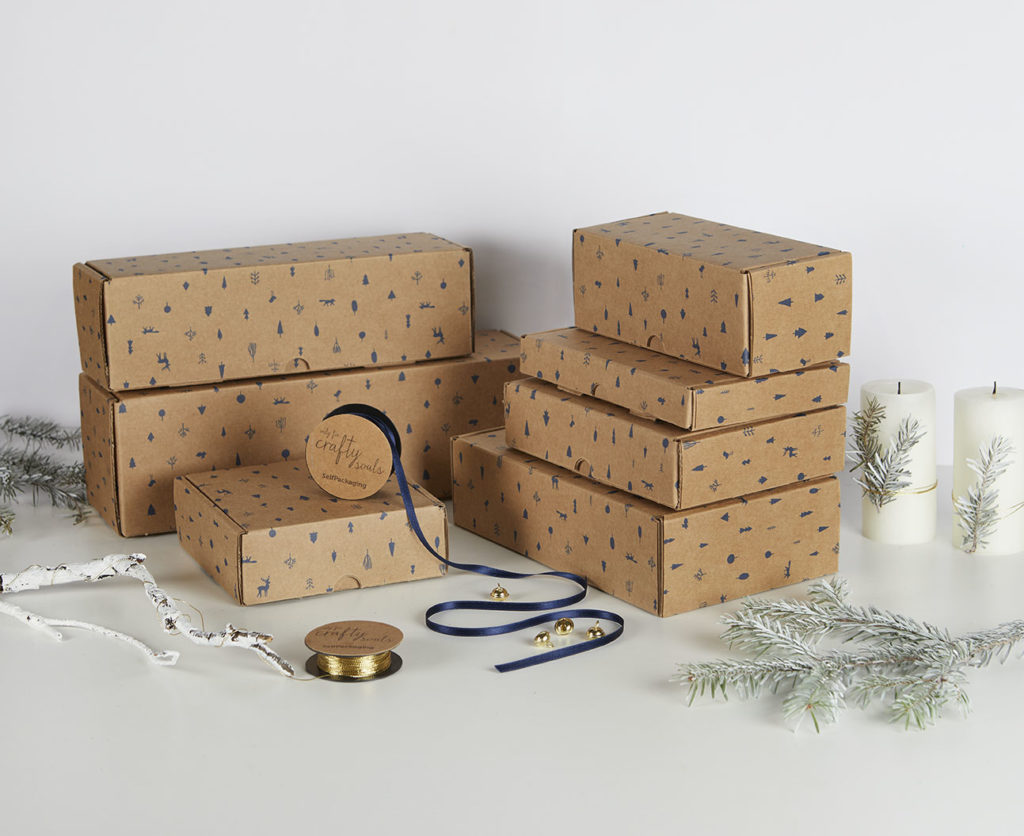 SelfPackaging Christmas gift boxes of shipping decorated with Nordic prints
Do not forget the little ones! They are the quintessential enthusiasts of this time of year, they love the harmony that is breathed in the environment … and gifts, especially gifts. That's why they deserve packages full of bright colors, fun textures and original shapes. There is nothing better at Christmas than seeing yours with a smile from ear to ear, and that can be achieved with very little. A couple of cards, tissue paper and voilà, you have some perfect boxes for details like candies or cookies. By the way, have you seen our Christmas tissue paper? It has a perfect Nordic print for children and adults.
Ideas for kids
Here is an example of decoration for packaging and Christmas gifts, perfect for parties full of joy and surprises. You can find these products on our website! 🙂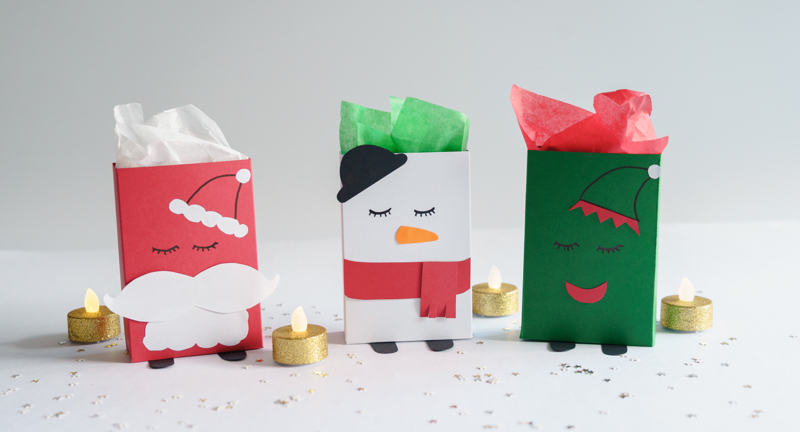 Give your imagination free rein and surprise your loved ones with careful packaging!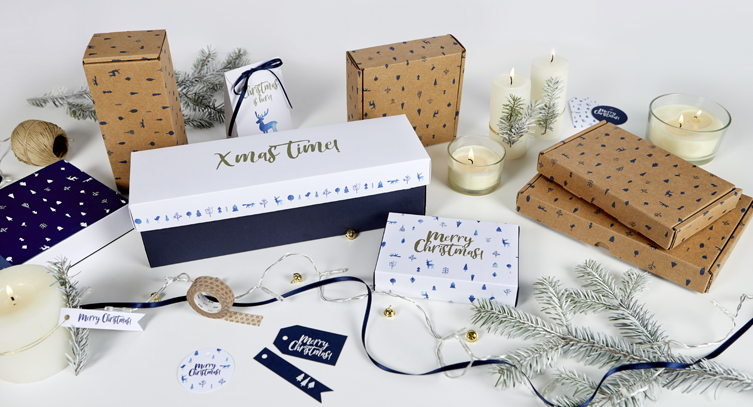 Follow all our steps in social networks! See you soon!