Recycled cardboard is one of the most common materials, considered the "king" of the so-called ecological packaging, it's present in different products and used for different purposes: from shipping boxes, cosmetic packaging, to take away food containers.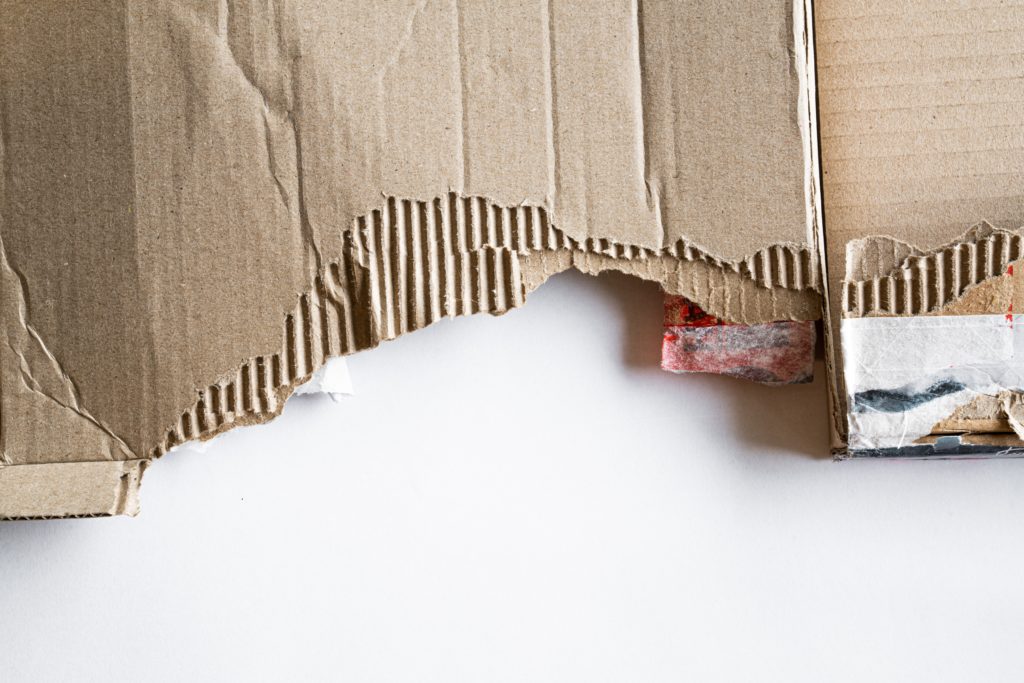 How is recycled cardboard made?
The manufacture of recycled cardboard is relatively inexpensive, and it also has many uses, as well as a great capacity for reuse. Plus, the cardboard recycling process is easier than it sounds:

When it reaches the recycling plant, the waste is separated by type, especially by thickness.
Once all the remains have been classified, the entire mass is compacted into blocks to facilitate storage.
The next step consists of subjecting the cardboard to a "plasticizing" process in which different chemical solvents are added with the aim of recovering the maximum number of pure paper fibers and eliminating unwanted substances.
The spinning / grinding process is done inside in a machine called a "pulper". This grinds and cuts the paper into tiny pieces with the help of water, producing a paste that is then heated and kneaded in an industrial mixer.
The dough will go through the deinking process to remove impurities from the paper pulp, as well as through a shredder with different filters in which materials such as metal, ink or adhered plastic are lost.
Once the dough is washed and free of contaminating substances, the resulting fibers are separated by length. On the one hand, short cellulose has a lower percentage of reuse and is used for newsprint, for example. On the other hand, long cellulose has many more uses so its reuse is greater, thus manufacturing new cardboard, sheets, etc.
Finally, the paper pulp is introduced into a machine where it is refined, pressed, dried and wound until different qualities are obtained. If the process is repeated several times, we will obtain an increasingly thin and paper-like dough, although with some impurities.
Once cardboard has been recycled, its most common use is the manufacture of boxes and packaging material. But as we mentioned, there are countless products that are made with recycled cardboard such as toilet paper tubes, kitchen paper, etc.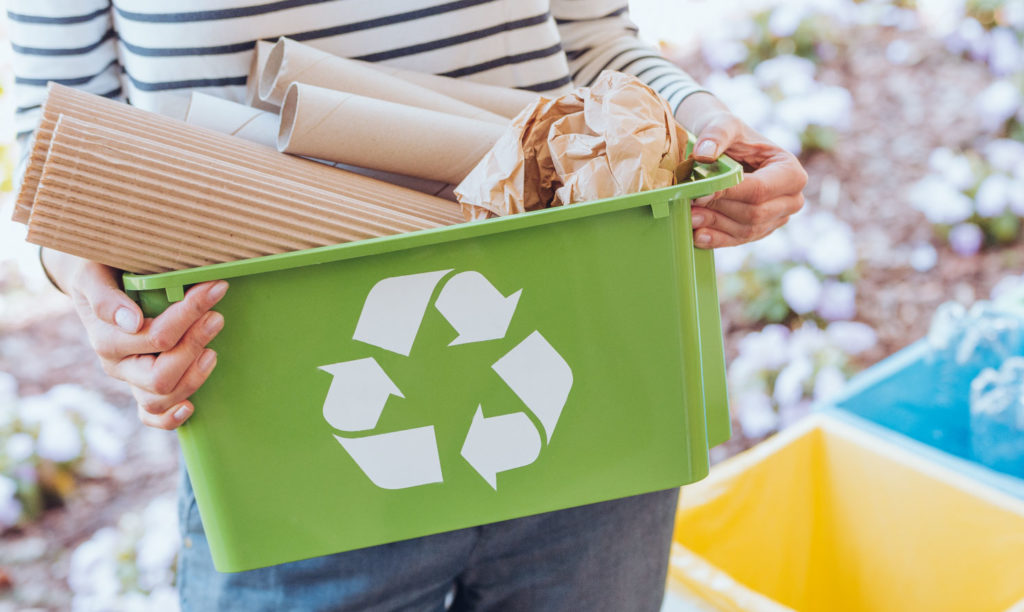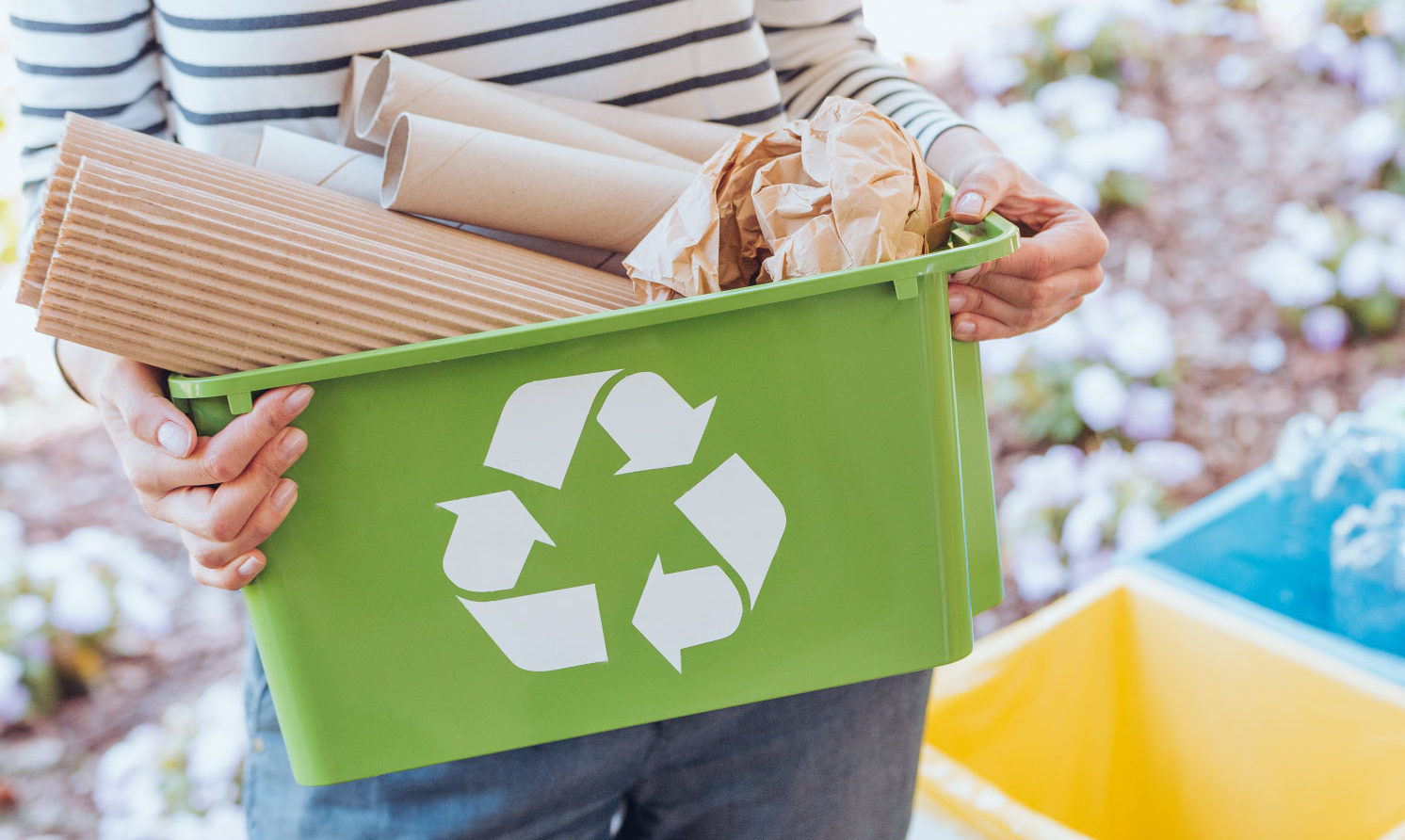 Why is recycled cardboard ecological?

Thanks to its high reuse capacity, we reduce a large amount of waste and that is, for every ton of recycled cardboard we release two cubic meters of waste in landfills!

But the benefits go beyond freeing up space since, for every ton of cardboard or paper in general that is put in a container for recycling, 140 liters of oil, 50,000 liters of water are saved and it avoids the emission of 900kg of CO², one of the main causes of climate change.

The importance of recycling, be it cardboard or any material, lies in society being aware of its advantages. According to the Spanish Association of Pulp, Paper and Cardboard Manufacturers (ASPAPEL), in Spain we collect and recycle 75% of this material, and we hope that it will continue to increase in the coming years, reaching 100%.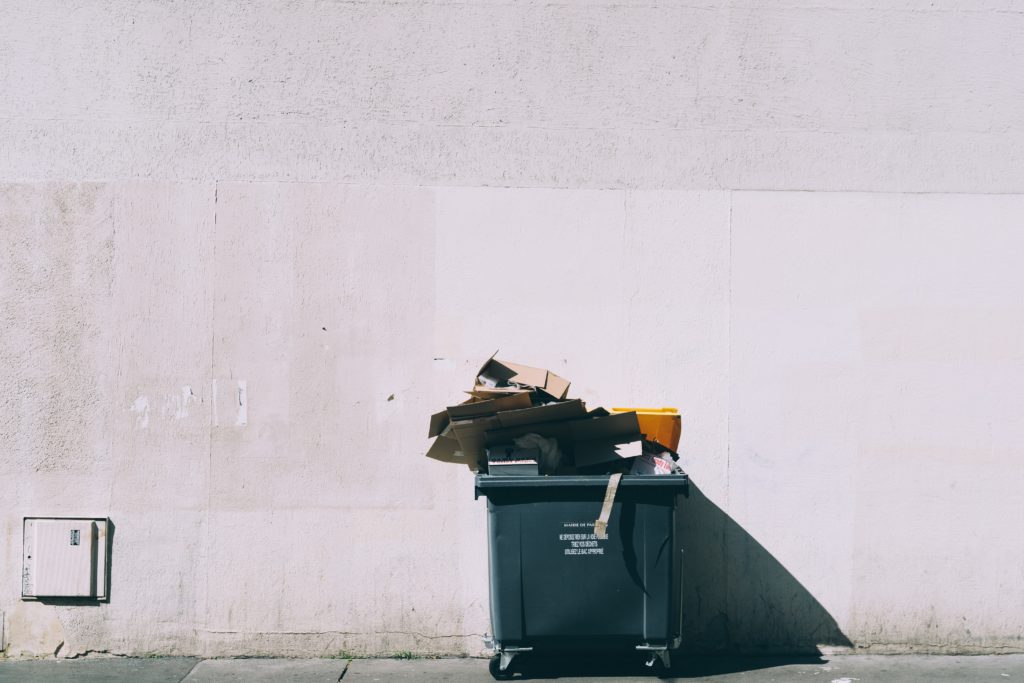 Recycled cardboard is not the only ecological cardboard

Within our ecological products, there are several typologies:

On the one hand, the boxes made with micro-channel plates such as the postal mailing box or the square box for mailing are 100% recycled and recyclable. Their high resistance has made them the favorite option for users to make postal shipments, as well as boxes for transport, removals, etc.

On the other hand, the gray cardboard boxes, such as the bottle box with lid and rope or the document folder box. Gray cardboard, also known as papier-mâché, is characterized by its great durability, strength and consistency. It also stands out for its smooth surfaces and for being more resistant to bending than corrugated or micro-channel cardboard. It is made from the compression of cellulose fibers processed hot and at high pressures.

We also have a range of compostable cards made from corn, olives or grapes. These, in addition to being recycled and recyclable, are also compostable, making them the most sustainable option in our catalog.

Apart from these sustainable recycled cardboard boxes, it would be ideal to be able to use accessories that are just as ecological as recycled paper shavings to cushion and protect the most fragile objects, the well-known manila paper, a sustainable option to wrap any product with a touch natural and ecological, among other options.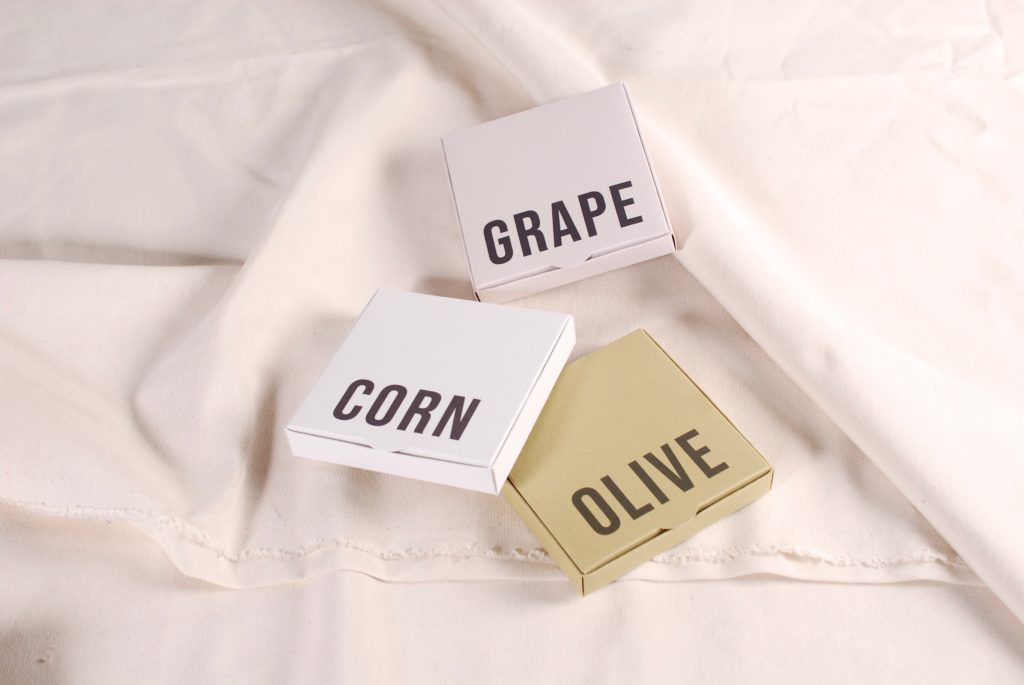 If you have any questions about our components, you can take a look at our Sustainable Materials page. In it, you will find extensive information about our recycled, compostable and chlorine-free paper processes. In addition, we tell you about our sustainable printing process with water-based inks, which do not generate waste and do not produce toxic odors, obtaining excellent quality.

Recyclable cardboard, a key player in the circular economy process
It's important to take into account the companies that make use of these recycled resources to recreate new products with value, giving a second life to cardboard and thus, helping, even in a small part, the planet.

At SelfPackaging we are committed to the environment, and we try to be in constant improvement every day with a focus on the world around us. That is why we carefully select the raw material that we use to manufacture our boxes or accessories, in addition to trying to make the most of paper and cardboard, reducing waste to a minimum. In addition, our products also have the FSC label, certifying that they come from well-managed forests.

We firmly believe in the circular economy, and that is why we have a wide variety of boxes made of recycled cardboard, such as Kraft or gray cardboard, as well as some made with compostable cardboard of corn, grapes and olives, which you can find in the collection of Ecological Packaging on our website.

Now that you know how recycled cardboard is made and the importance of recycling for its subsequent treatment, give cardboard a second life! REUSE, RECYCLE and BUY CONSCIOUSLY.