Summer is ending, and it's time to make the most of these days before September rolls around and back to routine. That is why at SelfPackaging we have prepared an idea that can succeed, both with your friends, partner or even family: It's the most special picnic ever!


Imagine yourself in a quiet cove, a lake with a sunset, or in that corner of the garden that is so beautiful in summer. Some nibbles, bubbling glasses and… A delicious cake! Yes, cakes are the leading queens of these picnic snacks that we have been able to see on social networks throughout the summer.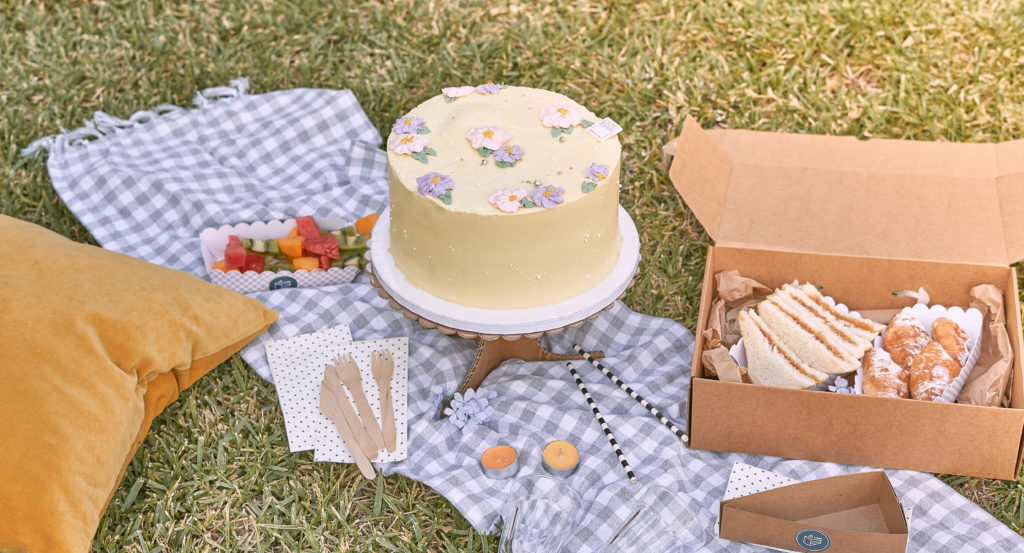 If you haven't had a picnic this summer yet, here's your sign, what are you waiting for? Recreate one of the most viral plans with SelfPackaging!


To be able to have a most aesthetic picnic, forget about the plastic tuppers and raise the level with the following cardboard accessories, which in addition to being more elegant, are also recyclable. We start with a briefcase box with a handle to carry our wooden cutlery, cardboard cups and a tablecloth where to place all the preparation. This rectangular box with a handle is as easy to assemble as it is to transport, and also the material used is robust, so it can handle heavy items.


The next step is to put all the food in our personalized cardboard packaging and printed with a very summery print, to give an even more special touch to the plan. In our tray we have decided to put some fruit skewers and some sweeter snacks.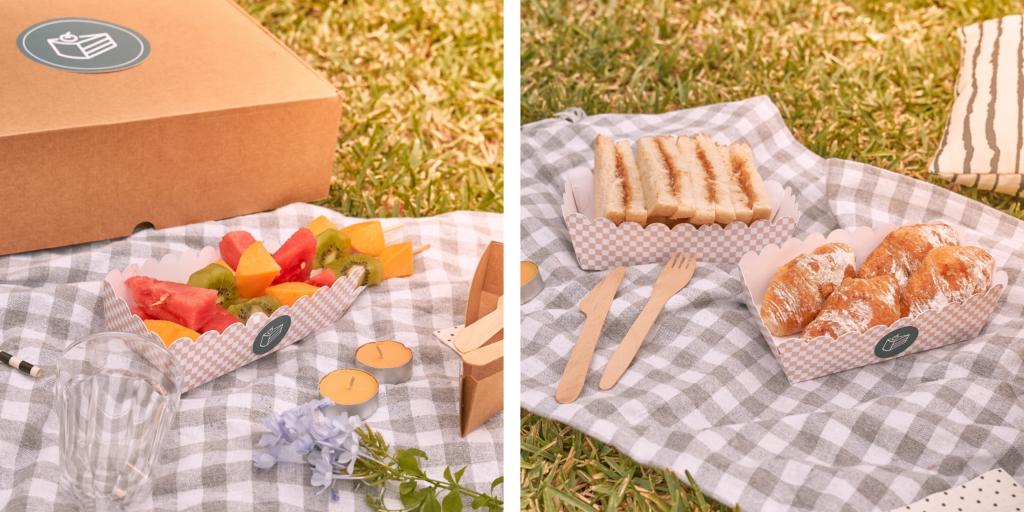 And finally the most important part of this super plan for summer arrives: A cake! We have been lucky enough to have a cake made by Lolita Bakery, who has prepared a spectacular vanilla cake with the sweetest decoration. To be able to eat it with total ease we have used our boxes for cake portions, and we have adorned them with personalized round labels.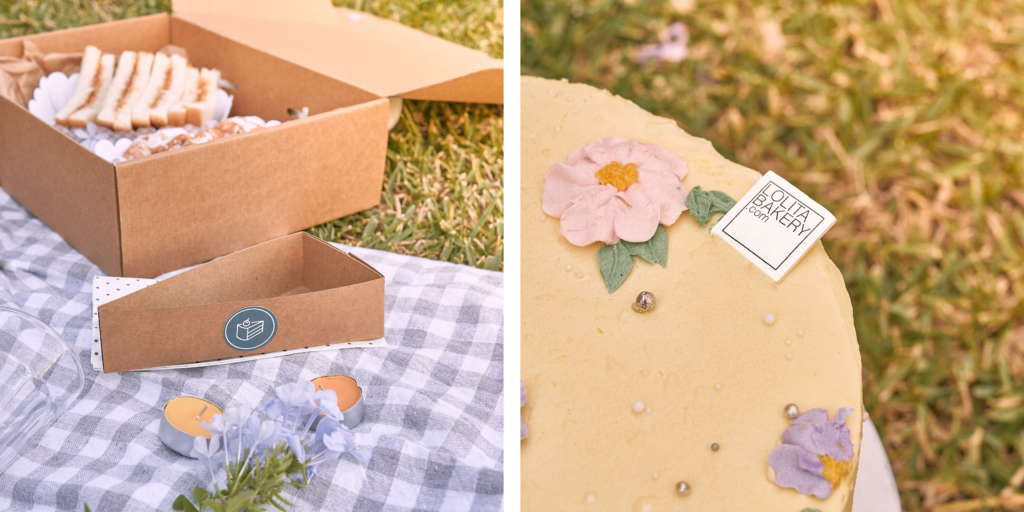 In order to hold the cake in a more attractive and comfortable way, we have brought our cake stand, so that we can easily serve it. On our website you can find different bases and holders depending on their size and shape that will adapt to all your desserts. With this display stand, a "wow" effect is achieved that will impress all the participants of this special picnic. Add a romantic and elegant touch to all events, and allow your impressive cake to be displayed in complete safety.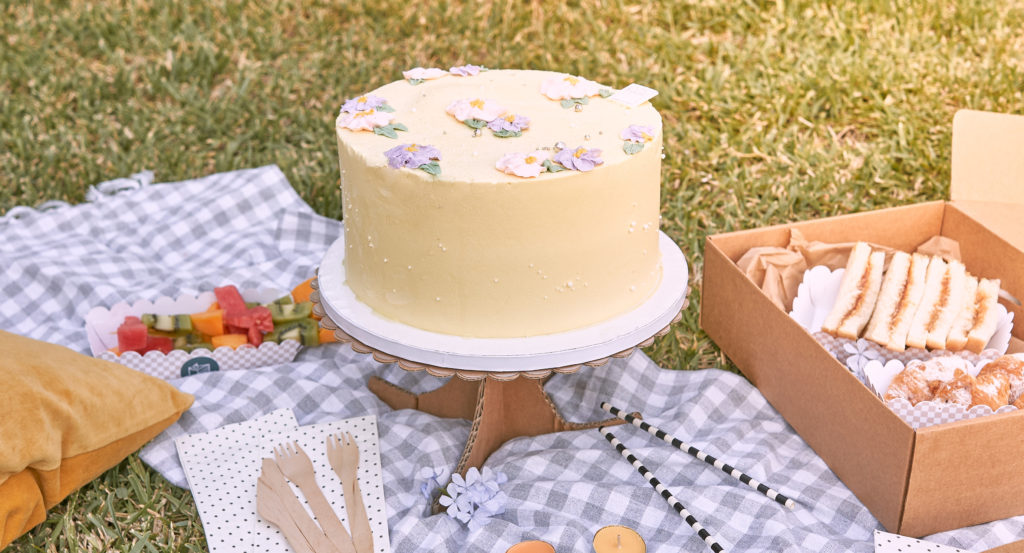 Remember to personalize your food containers to create a much more aesthetic and creative environment: you can put a vichy print like us, or add names or dates if it is a special event. Birthdays, anniversaries, appointments… Any moment is unique and worthy of celebrating in a big way! Dare to do this idea that has become so popular, and get a summer full of beautiful memories and little moments that you will never forget.

If you recreate this plan, don't forget to send us a photo to see how the final result has been, we will be looking forward to it. Enjoy the end of summer!