Photography helps us to remember all those special moments that we enjoyed and love to keep with us. Therefore, keeping your photos organized will help you recall all the amazing memories you lived and were captured. SelfPackaging has launched a new collection of photography boxes so you can  collect them all your memories in one place. In addition, we will also show you original ideas with photos for weddings, invitations or christenings.
Photography box

In this photography box you can keep your children's birthday memories or summer holidays photos in a nice way. You can also make unique and thoughtful present to your mum on Mother's Day; sure she'll love it! If you're a professional photographer and you want to present your creative work nicely wrapped, SelfPackaging has a huge variety of options to help you.
Card gift envelope

Are you marrying soon? Do you wanna impress your guests through a special invitation? Here's our idea: card gift envelope, easy to assemble and volatile, perfect to send by post and mail. You can add some Lace band fabric tape and give it a vintage look!
Matchbox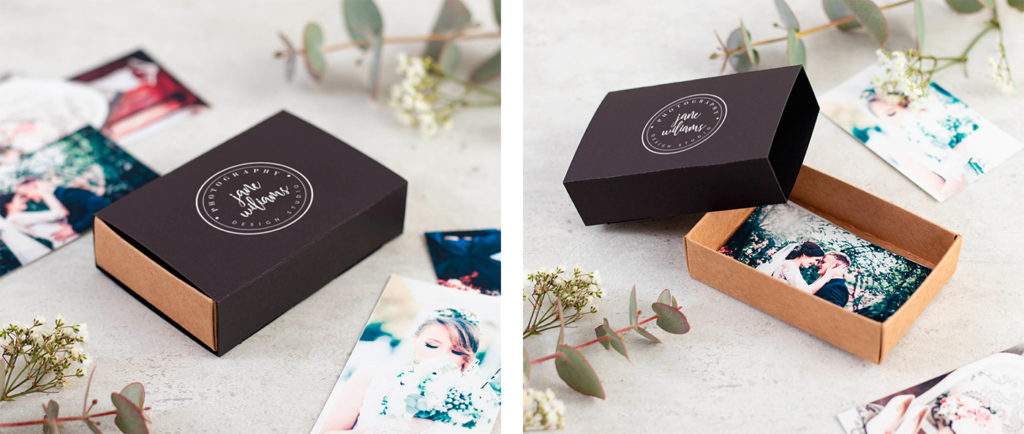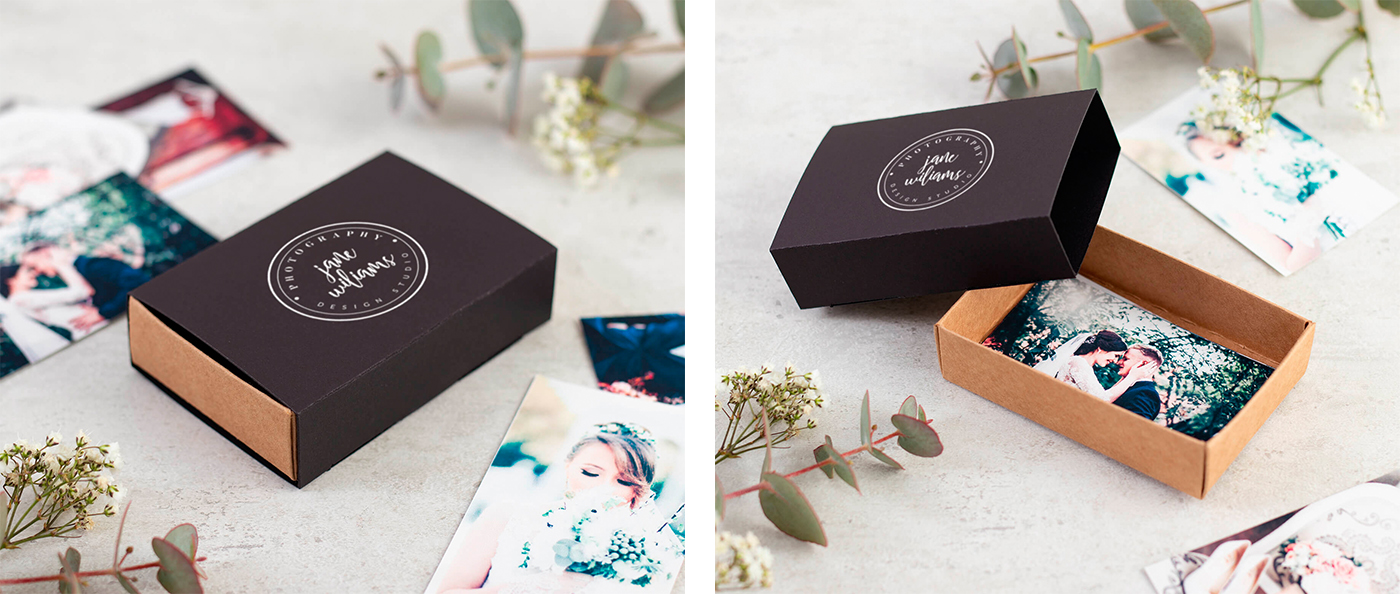 Matchbox is perfect for small items or as a welcome pack or to keep small sized photos. Don't worry about Polaroid's size because they will fit! You can also choose your favorite base color and personalize the sleeve thanks to our online editor available on SelfPackaging. Simple but smart!
Cardboard folder for photos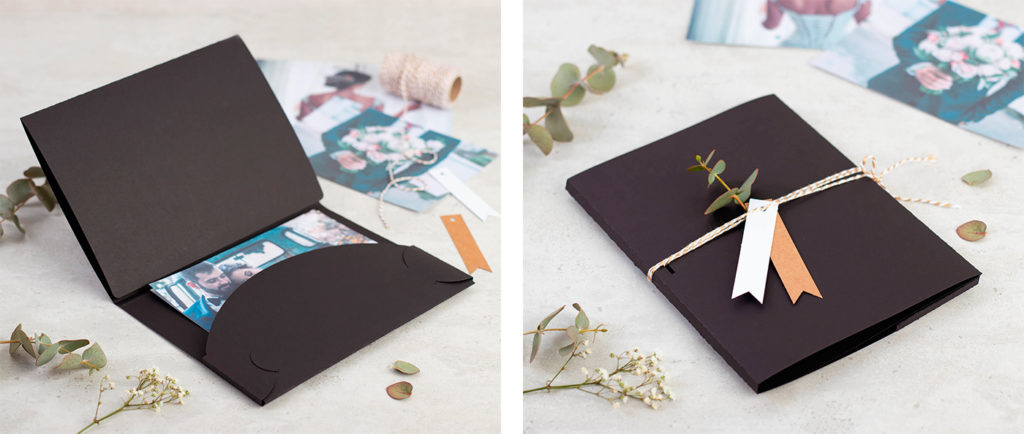 Professional photographers can now hand their project, either CD or photography, in a practical and original cardboard folder for photos. Ideal for party invitations, company brochures or documents. In two different sizes, you can also choose the adhesive foam.
Photo album box

Photo album box is the perfect gift for weddings, anniversaries or any kid of small detail for birthdays. Professionals can also use it for project presentations or business inquires. Use our washi tape for a different touch, you'll find them on our website along other accessories.
As you can see, photography boxes are original and simple details that will make a difference to your present. Handmade gifts are always better because you give a particular meaningful gift. If you need more info HERE you'll find a post of how to do an accordion photo box.