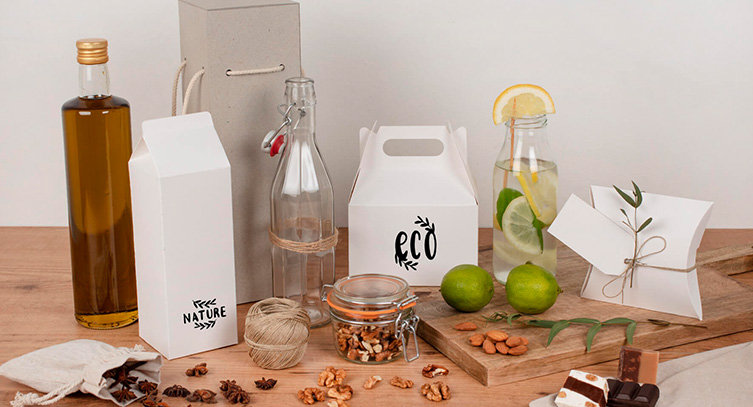 The world of packaging has to adapt to new trends to reduce environmental impact and raise awareness, so SelfPackaging has launched a collection of green boxes. That's right, Eco friendly packaging  to contribute to the environment and be a little bit more sustainable.
In today's post we will explain the products and materials of the collection of Eco friendly packaging  with some novelties that we have added to the web.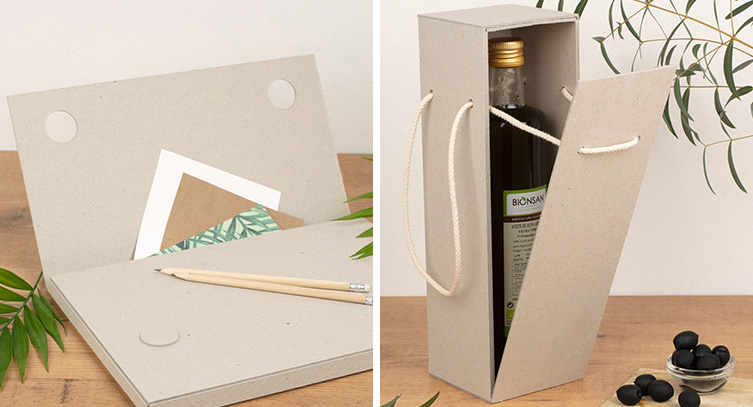 Gray or Pankaster cardboard
The Pankaster or grey cardboard is a natural cardboard made of wood remains, without dyes and very resistant. At SelfPackaging we have 4 products made with this type of cardboard: box for bottles, cardboard git bag, Millboard document wallet and novelty, self-assembly cardboard box. You won't find them anywhere else! We are the only company that manufactures recycled cardboard boxes, a trend.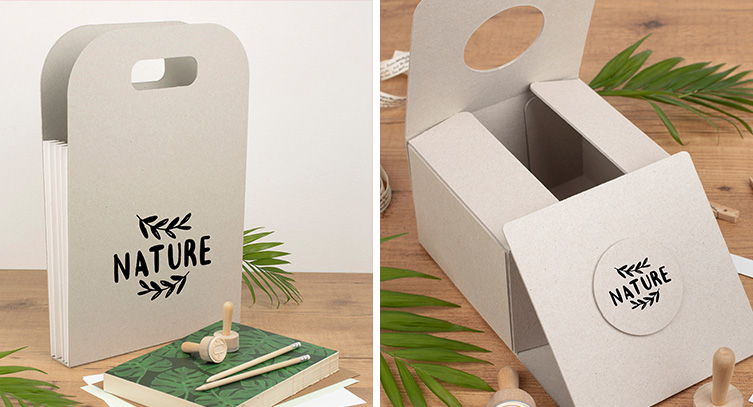 The bottle box is very versatile, has many uses. For example, in it you can keep a bottle of organic wine. You can turn a simple gift into a conscious detail thanks to its packaging.
The Millboard document walletand is one of our favorites, not only because it is composed of 100% recycled material but because of its shape and design, it keeps your papers in the most original and elegant folder!
Another product made of grey cardboard would be the cardboard gift bag. A very good option for transporting documents or as a gift wrapper.
If your idea is to make a very special gift, we recommend our latest addition, the self-assembly cardboard box ecological and multifunctional box. It can be used either as a gift or as a shipping box.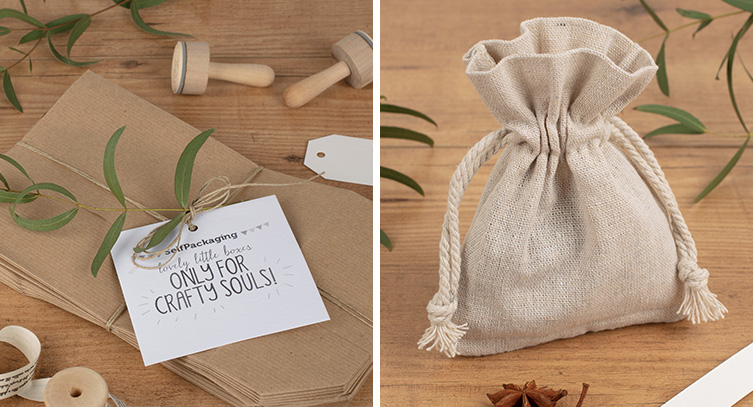 If you are looking for paper bags to avoid plastic, we have the solution: Kraft Bags, a kit of 20 units very useful for creating gift kits or storing food. On the other hand, the linen bag is a very beautiful and artisan way to wrap your products, especially smaller objects like jewelry.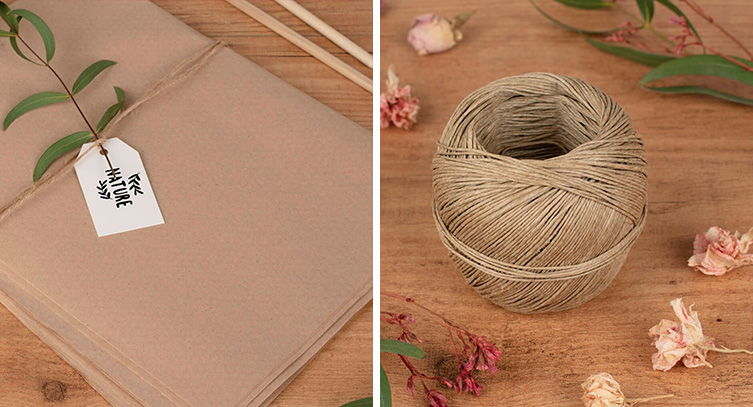 Sustainable details
Do you want to decorate your eco friendly packaging?  The kraft color manila paper is ideal for the inside of your boxes. 100% paper chips are a good alternative to other plastic fillers and much more natural. You also make sure your products arrive in perfect condition.
The thin hemp cord has as many uses as you want to give it, we have used it as an attrezzo to give it a more rustic touch. And if you need an adhesive tape, we recommend the Wide linen tape of 100% natural fabric width linen that will delight anyone.
Another novelty of the collection is the recycled paper cards. A pack of 25 cards for you to write a nice dedication or the message you like. Remember that custom messages will help your brand create a good link with the client!
What did you think of this collection? Do you dare with an Eco Friendly packaging? Make your packaging more sustainable with ecological boxes!