The cookie boxes can be a solution for small businesses that need pastry packaging. They will also serve you for events or parties, catering or even desiring them at home! We have included news so you can not resist.
Box with window for cookies
The first novelty of the collection is the box with window. Ideal for the typical small coconut cookies, they will be very cute and well protected with the lid that we have added to the collection ! The box with window will not be able to personalize it but it will be able to add a label with your logo or image. The transparent cover allows you to see what is inside.
Cardboard tray for cookies
Do you need to serve your freshly baked maxi cookies and do not know where? The cardboard tray for cookies is the perfect box to place your creations and keep them intact. In addition, you have the option to choose two colors, white and black.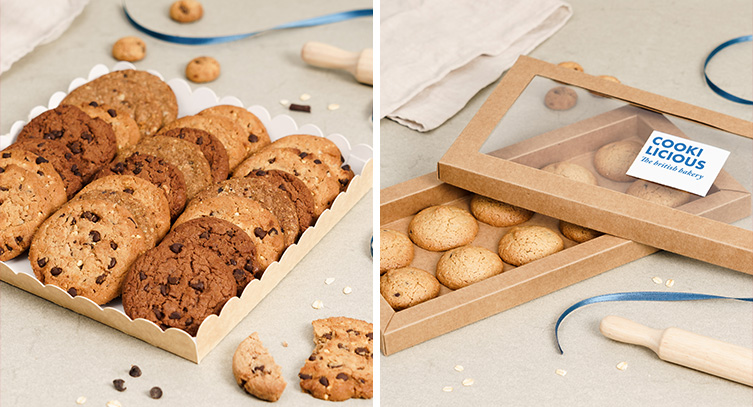 Chinese noodle box
Chinese noodle box is the typical packaging that you get in an Asian restaurant to take away, but in our case we have given you another much more fun utility. In it you can store small cookies, sweets, sugared almonds, chocolates … an infinite number of possibilities! It is a sturdy box with a very original design, available in two sizes and with a rope to make transport easier.
Cone-shaped party box 
The cone-shaped box is a classic! Fill it with cookies at a party with children and they will love it. The perfect packaging for sweet tables in communions or special events. And you can personalize it through our innovative online configurator in which you will find different typographies to write the message you want and other visuals with which you can decorate your cardboard box.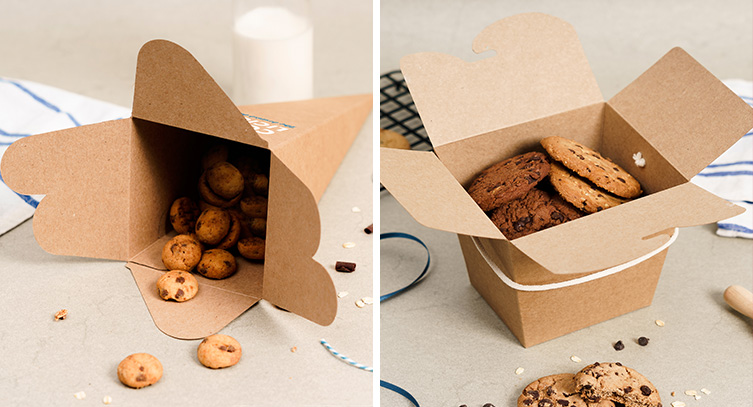 Cellophane bags with bottom
Transparent cellophane bags with a rectangular bottom are a novelty in our online store. Versatile, comfortable and resistant, so we could define the bags for cookies. Decorate them with blue satin ribbon and a label with your logo, and voilà, you will have the perfect presentation. It is also available in 3 sizes, so you will not have problems saving all kinds of sweets.
Waxed paper
Paraffinized paper to wrap your creations without the need for food-safe packaging. It is the perfect complement for baking. If you want a paper alternative, we also have the kraft cylindrical bags to store your creations.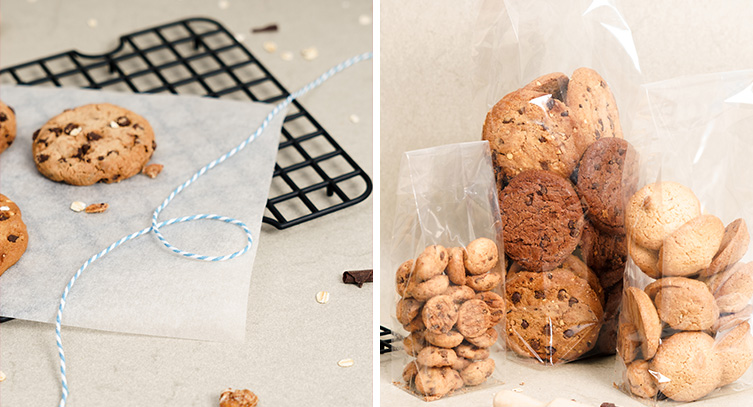 What do you think of our collection of cookie boxes? We love them!