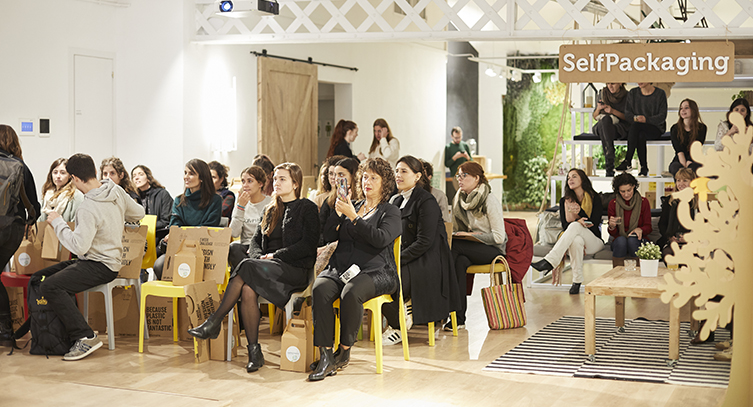 During this year we have dedicated all our efforts to try to reduce our footprint in the environment. Therefore, last Wednesday we brought together people interested in sustainability in a new edition of the Xmas Challenge. The objective was to make known all the actions that we are carrying out and those that are to come.
Like every year, in December we decided to collaborate with an association by donating € 1 of each of our online orders. On this occasion, the association chosen was the Ecomar Foundation, which has been doing an extraordinary job cleaning and taking care of beaches for more than 20 years. We had the honor of being able to count on two of its members, who transmitted their commitment to the care of nature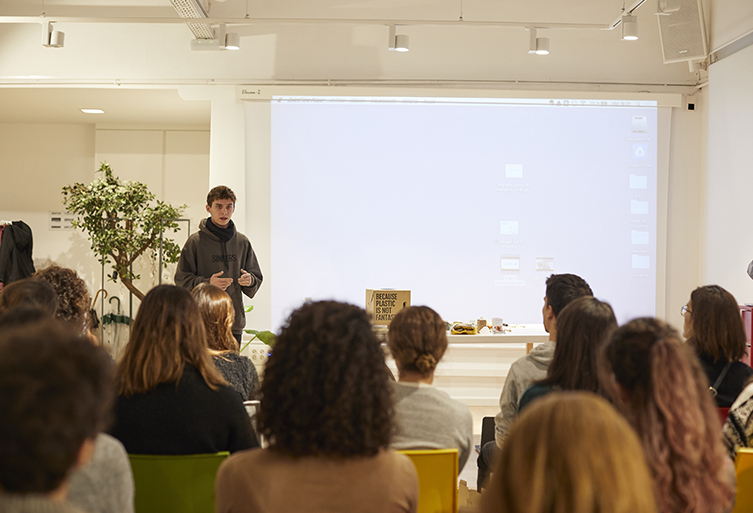 From Selfpackaging, our CEO Josep María Garrofe, showed revealing data on the consumption of plastic in the world and its devastating effect on the environment. Our commitment during this 2020 is to remove most of our products where we use this material, and replace them with more sustainable ones. The search for less polluting components does not stop.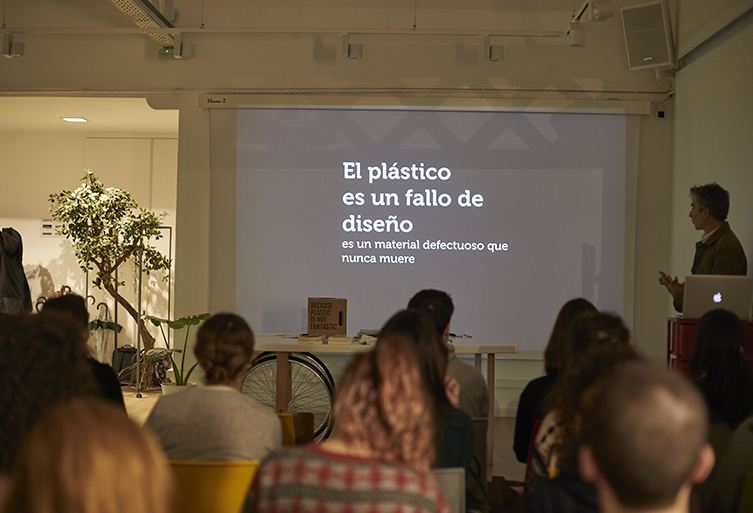 Esther Peñarrubia, an expert in zero waste, gave us some simple tips with which to reduce plastic and our impact on the environment. It was a pleasure to hear all the sustainable alternatives that exist in the market and that we can easily incorporate into our routine.
Together with her, we have created a challenge with which we want to test all our followers. We have designed a box whose collection will be totally beneficial, in order to measure the plastic we generate weekly. Esther told us immediately that it takes her more than four years to fill it. And you, do you dare to start caring for the planet? Let's do it!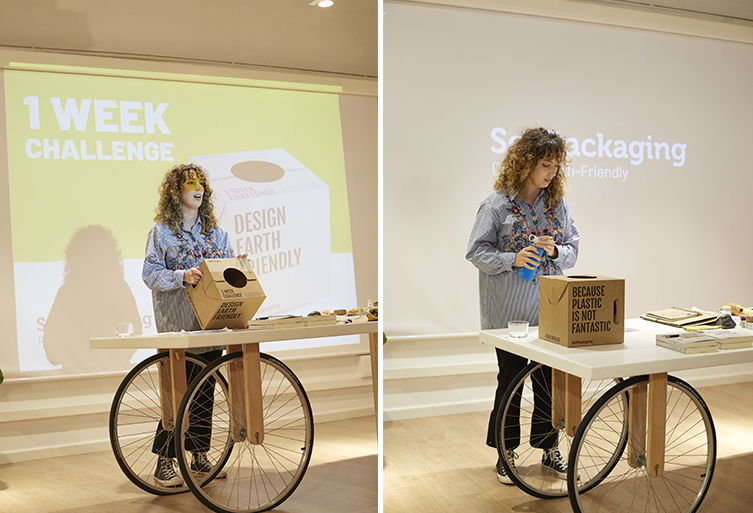 We also want to thank all the brands that collaborated with us in the event. To all attendees, we distribute a box full of surprises that will make our day more echo.
On the one hand, Luffashop gave us a reusable metal straw with its cloth bag that we added in the Welcome Kit of our guests. In its online store you can find a variety of sustainable, vegan and durable alternatives, as well as tips and tips to lead a Zero Waste lifestyle. Moloon, on the other hand, gave us a personalized Take-Away bamboo cup, an original and innovative gift, like all his products. Agua en Caja Mejor was also present, which distributed water to all attendees. All the gifts that were given at the event had that differential and the sustainable point we were looking for.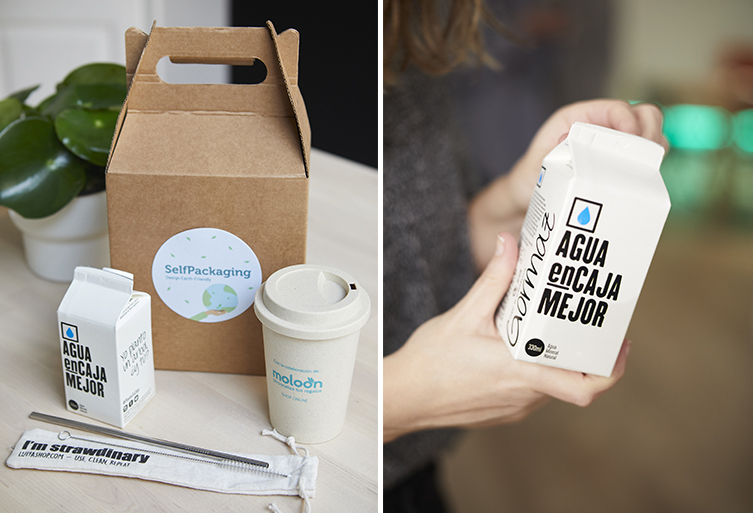 In addition, we raffle some packs among the guests with a Sloppy Tuna swimsuit, a very original brand that makes their swimsuits with 100% recycled polyester thread. Each piece is made with 7 plastic bottles, thus contributing to the fight to combat marine pollution. Also, inside the SelfPackaging cardboard box, you could find reusable Roll'eat wrappers. These sandwich holders are ideal to eliminate film and aluminum foil from our lives, they are a local brand of Barcelona made with love.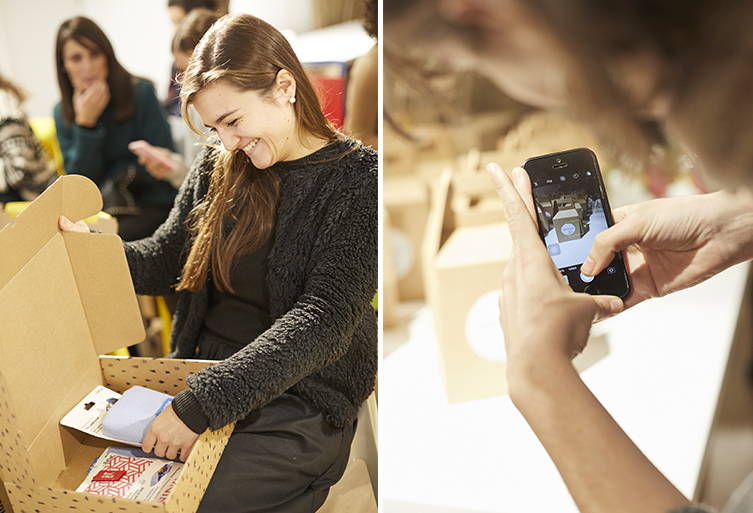 And the best of the event came at the end! We were able to enjoy a delicious vegetarian meal from Les Tres a la Cuina, and they showed that meatless and healthy food always triumphs among the public. This takeaway store, located in the Gràcia neighborhood, is characterized by being homemade, healthy and creative. We also had the pleasure of sharing a good time with the craft beers of our friends L'Oriental Brewing Company, made 100% with natural ingredients and processes.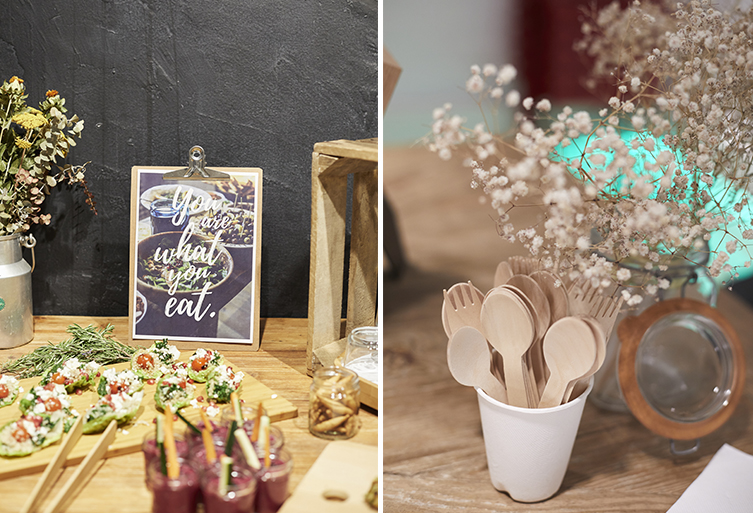 We want to thank Aire de Fiesta, as it helped us with catering utensils. In this online store you can find everything you need for parties and events! And of course, Komvida, who sent us several flavors of its delicious Kombucha, the fermented drink that is fashionable. In addition, two super women produce it in an artisanal and sustainable way in southern Extremadura.
If you want to have more information about the sustainable actions we are taking in SelfPackaging, visit our website. In addition, to keep up to date with all the news that is to come, be sure to follow us on all our social networks. This 2020 promises!