New arrives to our website: boxes specially designed for sending books, catalogues, notebooks, etc. This type of box is becoming a key element for all types of businesses that ship online. Social networks, and the rise of online shopping, have made companies want to invest more in quality, beautiful and eco-friendly packaging.
We help you choose between all the boxes available on the web, finding the best option for each product. Keep reading!
Use of the different shipping boxes
First of all, we must choose the most suitable box size for the product we are going to send. It is advisable to know the measurements well, so that the product will be as protected as possible. The packaging should be neither too big nor too small, this will prevent the product from being damaged during transit and will also save on costs.
Standard book mailing box
The postal boxes have a small size, adaptable for different types of products. Its dimensions are perfect for sending books, notebooks or catalogues. Its versatility makes this box an "all-rounder" for all kinds of flat products such as handkerchiefs, CDs, make-up, etc. Its compact shape makes it a very attractive and useful option when it comes to shipping.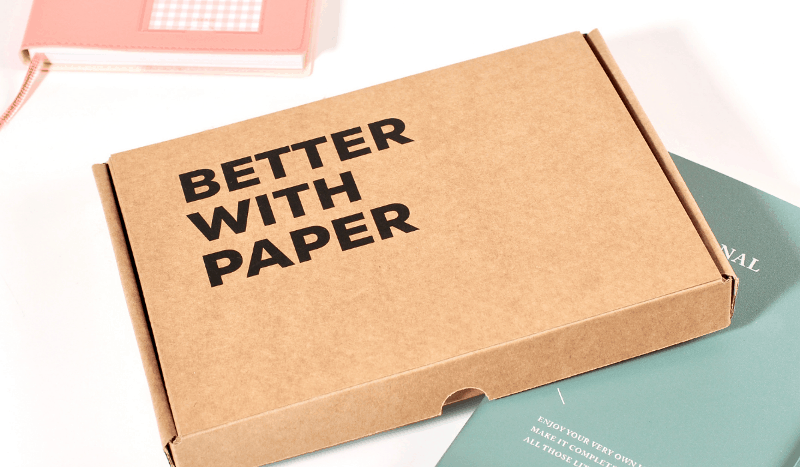 "Amazon" style box
Introducing our new "Amazon" style cross box, simple but very useful for all types of business. Its adaptable design makes it perfect for any flat product shipment, it can vary in size along the length and width of the box. So you can use the same box to ship one, two or even three books per box. Use our kraft packaging tape to finish protecting your package, and you're ready to ship!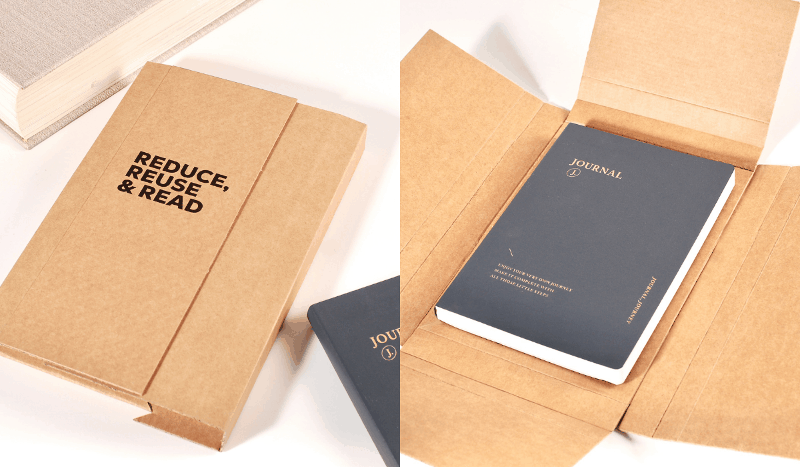 Cardboard shipping envelope
If what you are looking for is a shipping envelope and say goodbye to plastic, here you have the solution. Our new cardboard shipping envelopes, resistant and very practical for sending products flat. From small items of clothing, books, notebooks, catalogues… Its gusset design allows you to vary its size, with the possibility of making it wider to hold more capacity inside.
With just one size of our shipping envelope, you can use it for different product shipments, saving space and money!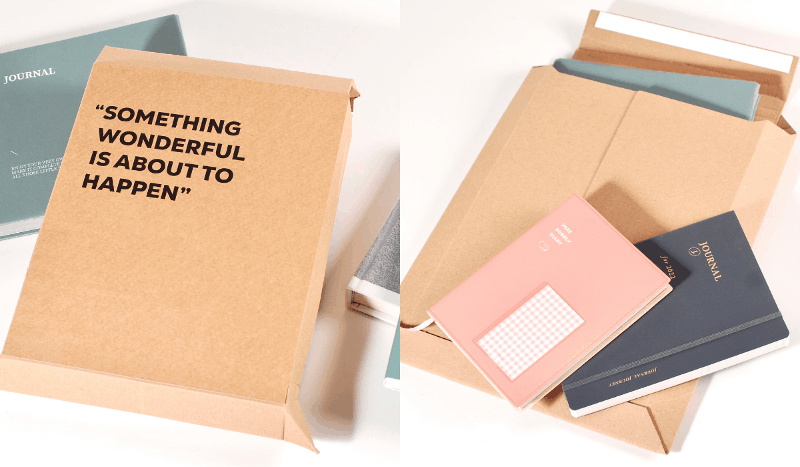 Premium book box
For all premium books in sizes that don't fit the standard, we have the perfect box. A sturdy and elegant box best suited for packaging or storage, personalise it and make your packaging shine!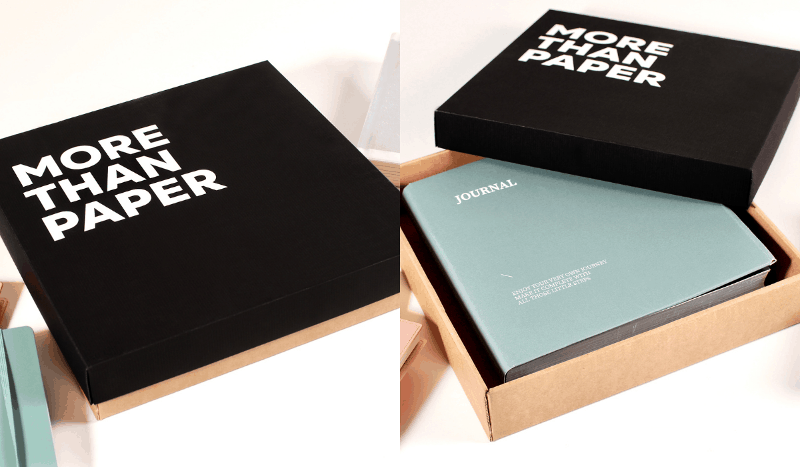 All these boxes for book shipments can be personalised with your company logo or by adding text to give them a more professional look. You can take a look at our website to see all the available options and the different shipping accessories that will help you to give the final touch to your packaging.