In Selfpackaging we have proposed to give visibility and support to all those small brands #MADEINSPAIN that trusts us for the design of their packaging.
Today we interview Tramobyamariate, a family business dedicated body and soul to design. From illustration of prints to the handmade confection of their products; scarves, Kimonos, scrunchies….
Their philosophy, the slowfashion, allows them to work each of their launches at slow fire. Adding care and love in every new step they take. Having a scarf "is not just a scarf, it is a philosophy, a "shot" of positivity, color, energy".
Under the slogan #nosinmitramo they are winning over thousands of unconditional followers who wait for each new launch to get one of their products.
How did the idea of Tramobymariate come about?
The origin of Tramo began with the union of my two great passions: fashion and illustration. With my knowledge of design and my husband's (both architects) and some notions of sewing we started with the individual sale of scarves online but it was because of our own wedding where the idea of giving a Tramo as a special gift for our guests arose. We wanted it to be something that both men and women could wear. They could wear it on their jackets, they could wear it on their wrists, on their handbags…etc. In a thousand ways! But not only could they have a special souvenir on fabric, but that day they could raise them high and move them to the rhythm of the music while decorating our tables. Today we are specialized in the design, production and sale of handkerchiefs for all kinds of events.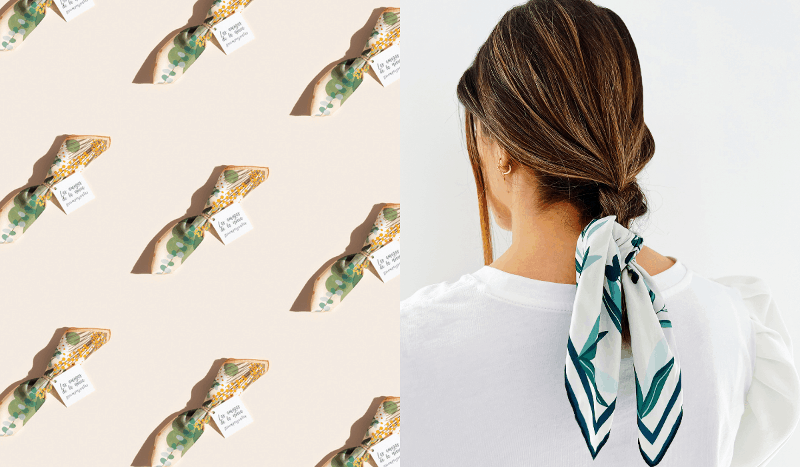 How would you define Tramobymariate? What are its values?
We bet mainly on personalized service and we are clear defenders of local production and craftsmanship. We are constantly renewing our designs, betting on varied and fresh prints that bring a touch of color and joy to all our weddings and events. We not only want our customers to purchase a product but also to feel the affection with which they have been made in a personalized way for each of them. We tell stories about fabrics that will be part of their lives and the memories of their guests.
In the textile world, how important is packaging?
The packaging is the first impression that our customer has of the product, not only adds value but also makes the experience of acquiring it complete.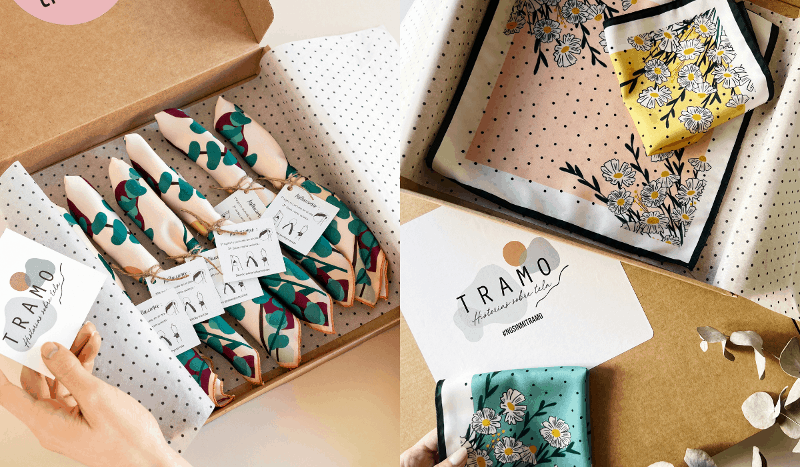 How do you work to be sustainable?
The whole process of elaboration of our products is developed with local suppliers. The proximity production allows us to reduce the environmental impact to the maximum. All product manufacturing processes are handmade, including the preparation and shipping preparation, betting on DIY packaging elaborations and relying on environmentally friendly suppliers. We mainly use kraft cardboard boxes for all our shipments.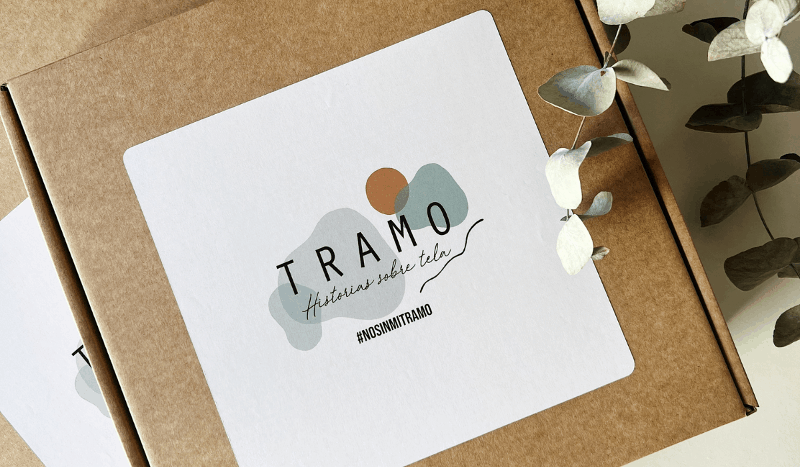 Next steps; Where are you headed?
Our plans include adding new products focused on the world of weddings and events. We are growing as a company and evaluating other market avenues but always keeping in mind our essence.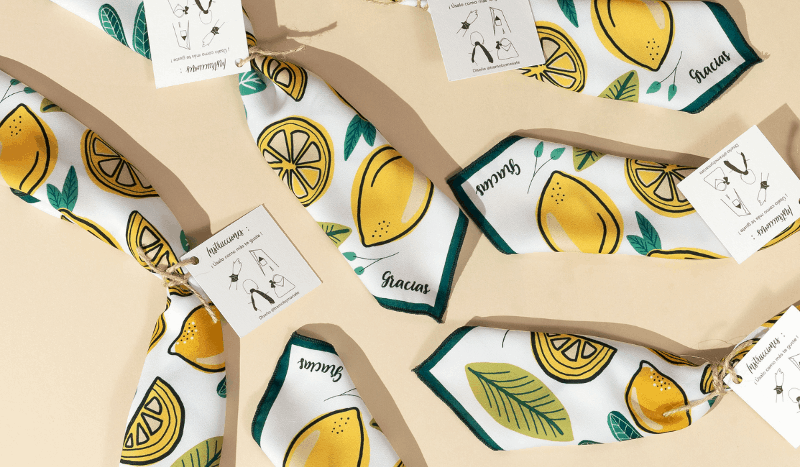 Tramobymariate is synonymous with quality and design. For any occasion or as a gift it is a winning option. You can take a look and see all their products on their website, and our wide variety of packaging here.