Creating a personalized packaging online can be easier than it seems at first glance, you just have to know several tricks that will help you get your personalized cardboard boxes in the most comfortable way. If you want to customize your packaging and don't know where to start, this post is essential for you. 
Why design customized packaging?
Packaging is part of the customer experience at the time of purchase, or even when receiving a package at home. Personalized boxes are the connection point between the brand and the user, and that is why having a good packaging is essential for any company or e-commerce.
It is the letter of introduction of the product and the brand, so it is very important that the packaging is of high quality and has a very careful design. Creating a customized packaging allows to transmit the brand philosophy in a creative, original and effective way.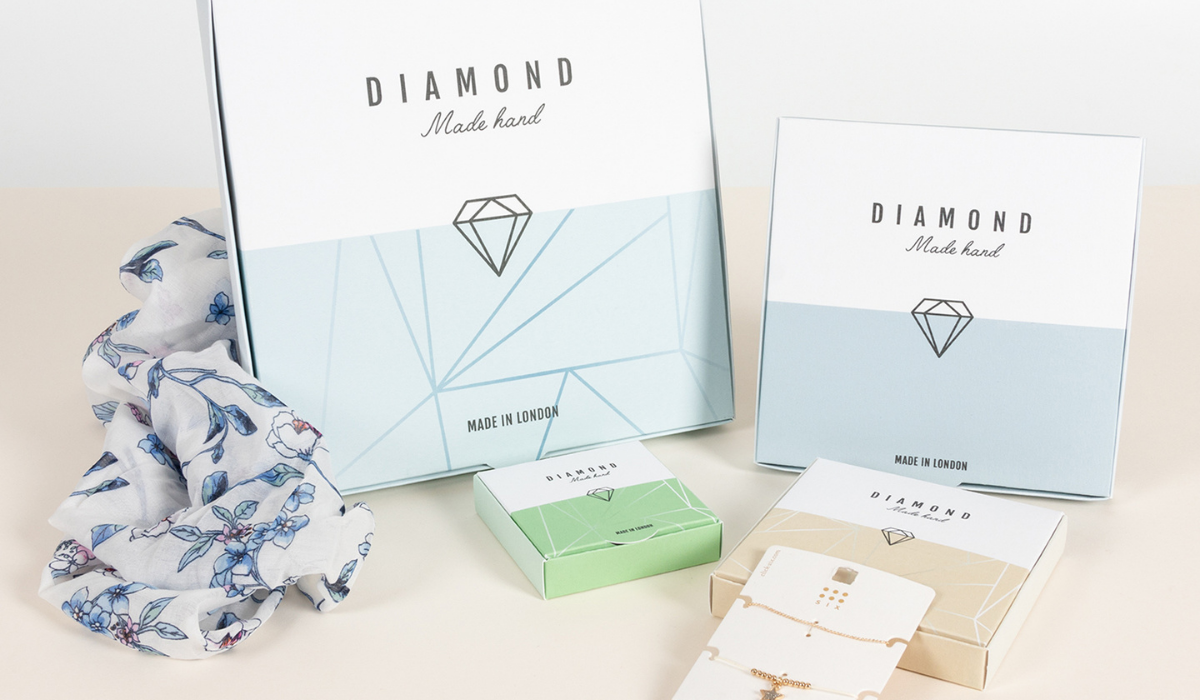 Thanks to printed boxes with your company logo or a creative design, you get a very neat effect for your products, and it is the best way to attract the attention of anyone. If you are still wondering why design a customized packaging… Investing in packaging is investing in you and your project.
Create customized packaging like a pro
Designing customized packaging is a simple task if you follow a few key steps. And who better than design professionals to give you the best tips for your packaging design process. Here are some tips from the pros: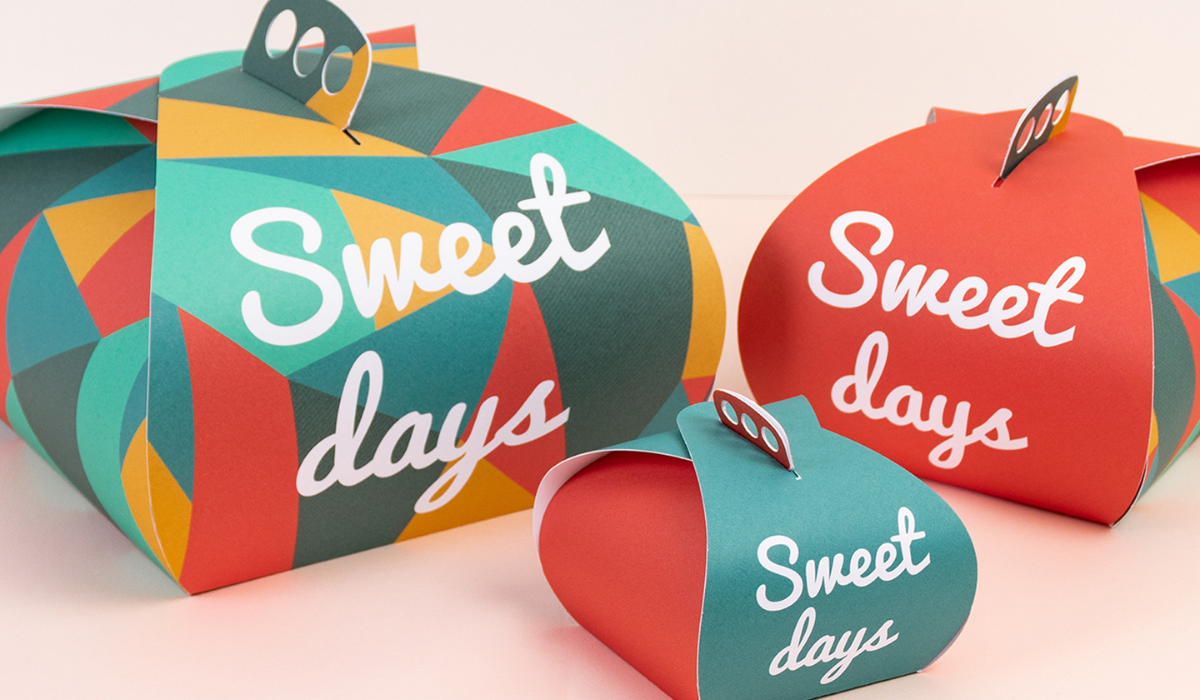 Create a careful graphic design in accordance with the brand, respecting the corporate colors of the company or the style that follows its visual code.

Use a direct and simple design, the more minimalist the better. A packaging that shows us a lot of information usually costs more to capture our attention because we have to process a lot of content. 

Use a sustainable material, preferably cardboard or cardboard. Customers will appreciate it if you do not use plastic or materials that cannot be easily recycled. 

Work with an easy-to-use

online configurator

.

Customize your packaging

in the easiest possible way is a reality with SelfPackaging, thanks to this print editor you can design your packaging from home in a comfortable and intuitive way. 
For more information on how to customize your boxes with SelfPackaging's online configurator, we will explain below several tools to customize your packaging in just a couple of clicks. 
Online tools for custom packaging design

To start designing a custom packaging, it is necessary to consider several possible tools that can help you during the process. The vast majority of people think that to have a perfect packaging it's essential to master programs like Photoshop or Illustrator, but in reality there are online packaging design tools that will make your packaging a reality. One of the best options would be to combine the Canva web design application and the SelfPackaging online configurator. Get ready, grab paper and pencil, let's create our packaging!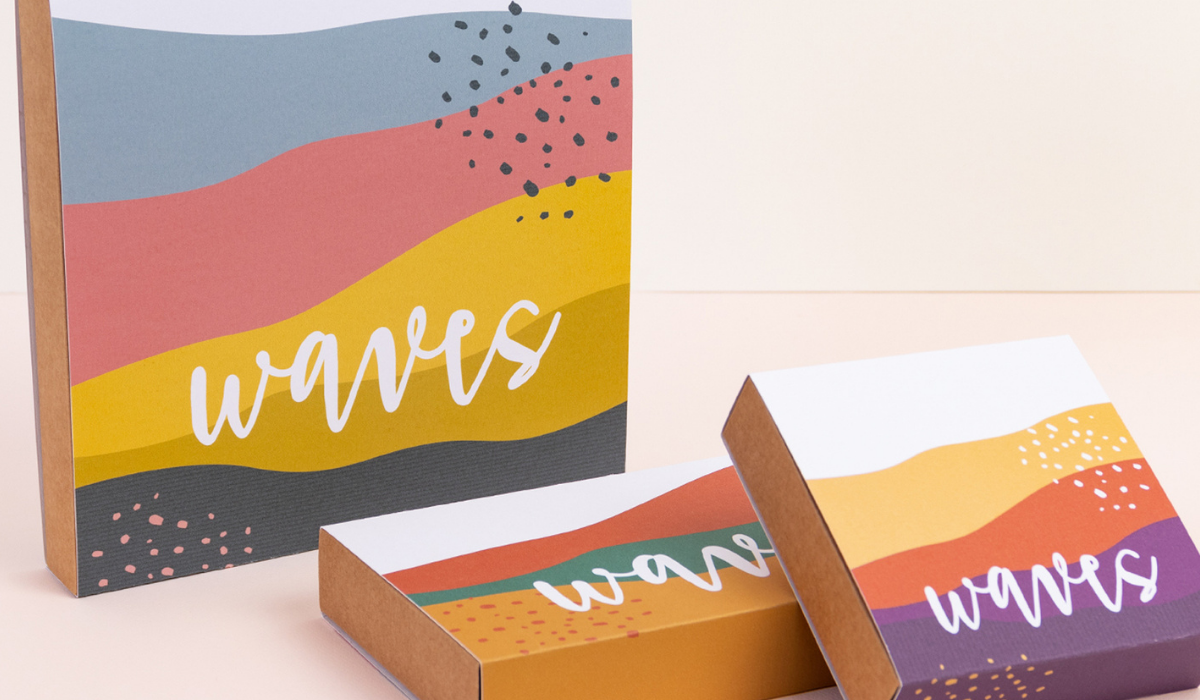 To start your design in Canva, you need to :
– Login and click on the "create a design" button.
– You can then choose the size you need depending on the box you plan to customize.
– To do this, you can change the unit of measurement to pixels, enter the dimensions of the surface of the box and click on "create a new design".
– From here you have a blank canvas to freely design your packaging.
– Remember to add your logo and use your corporate colors for easy brand recognition.
– When you are done, just download the image in PNG, as it is the format that preserves the best quality and the background will be transparent. 
– To upload your design to one of our customizable boxes, you can follow the steps in the following blog, where we explain step by step how to customize online packaging. You can also customize your packaging online with our configurator, where you will find many graphic resources, templates and different typographies to create a unique and original design. 
If you are not quite clear or would like an extra explanation, here is a very simple video that will help you understand our online configurator in an easy and practical way.
Without a doubt, this is one of the most intuitive online packaging tools on the market, and you can always count on our team of designers to give you a hand with your projects.  
Latest trends in personalized cardboard boxes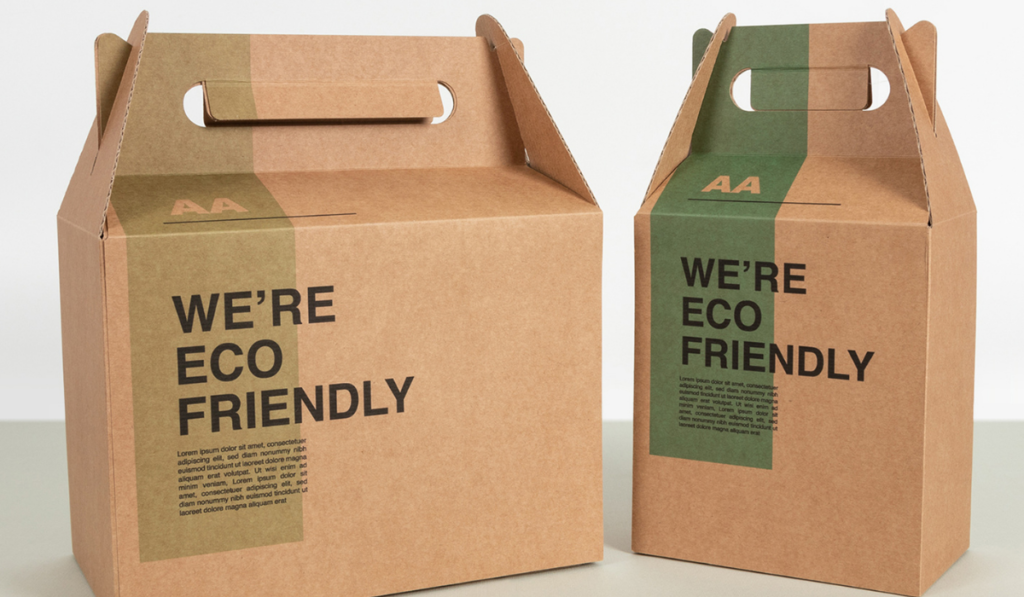 Once you have decided to design a packaging for your business, it's time to look for inspiration and research what are the trends in custom cardboard boxes. 
For a few seasons now, eco-friendly packaging has been the most demanded option, as concern for the environment has been increasing in recent years. That is why it is the perfect time to invest in cardboard boxes, whether kraft or gray, the important thing is that it is recycled or at least recyclable. Also, if you create your packaging with SelfPackaging, you can print your boxes with eco-friendly water-based ink, in addition to having many sustainable materials in our catalog. 
In terms of custom packaging ideas, we can say that minimalism continues to be a trend in the world of packaging design. Use fewer materials to create less waste, and design with fewer elements so as not to saturate the view. Still, if you don't know where to start, you can always get ideas from our inspiration section, where you will find a great selection of custom and printed boxes. 
After reading the advantages of designing your packaging with us,
Would you like to show us the result once you make it a reality? Find us at @SelfPackaging!