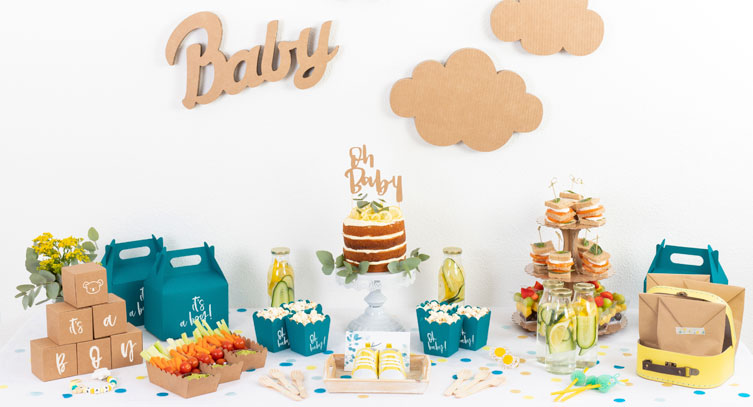 Surprise! Your best friend is pregnant and you want it to be the best Baby Shower in the world , but you do not really know how to start decorating it to be original and special. ¡Do not worry! In SelfPackaging we have launched a collection of Baby Shower boxes perfect for this occasion.
You want to know more? Stay and you will know all the news!
Cake topper
The first novelty that we bring is a cake topper "Oh Baby", the ideal accessory that will give a fun but elegant touch to your cake. You can use it in a fruit bowl or as a decoration on your Baby Shower table.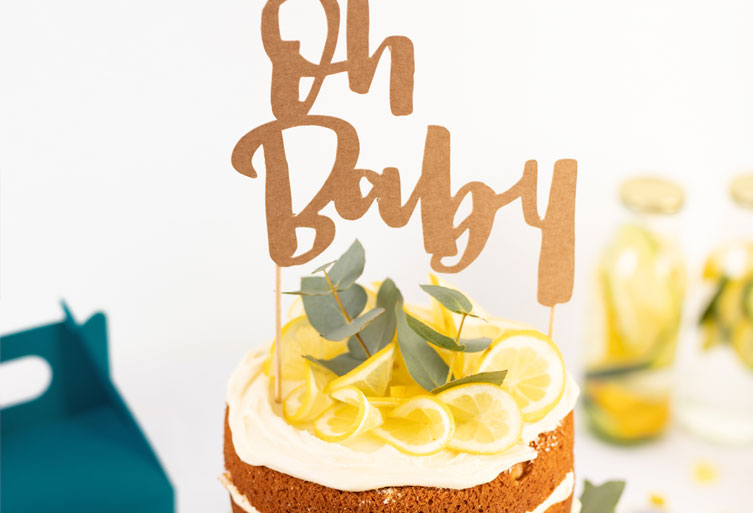 Picnic box
Our famous picnic box with a new color! Soon you will find a new color for the picnic gift boxes. Also you have the option to customize the box through the online configurator: Adding your logo, a special message or even a different pattern.
With the online configurator and in less than 10 minutes, the boxes will be ready with the customized design that you like the most.
Square box for beauty creams
The square box for beauty creams has many uses, not only serves as packaging for your product, it can also be used as a decoration and create a fantastic set of cubes for children. This box can be customized so that you can write the name of the future baby.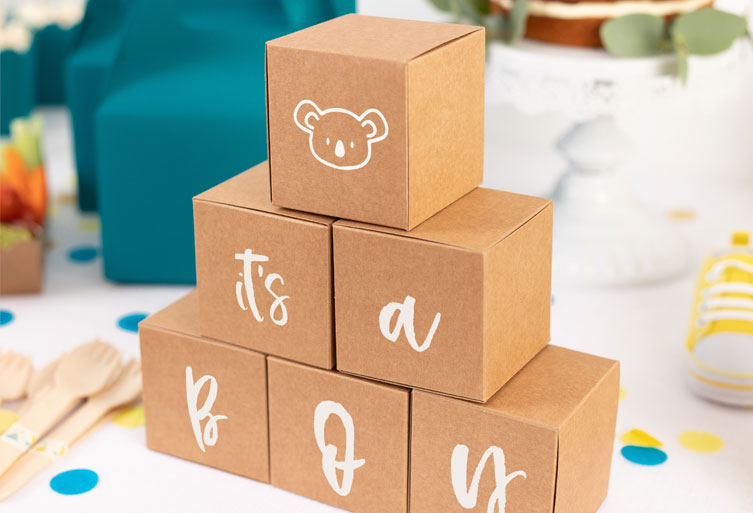 Cupcakes Stand
Are you more of sweet or salty stuff? If you have trouble deciding for a cupcake or a ham sandwich, you can always make a mix thanks to the SelfPackaging cupcake stand. The stand is made of cardboard with food plastic and in neutral color , so your creations will look even more, and it´s very resistant!
Popcorn box for Parties
One of the boxes for Baby Shower that most succeed are the boxes for popcorn, since you can use them for food and accessories. We add popcorn because we know that everyone loves them, they do not fail!
You can accompany the meal with a rich fruit juice or water with lemon served in glass bottles and so reuse them and with it, reduce the consumption of plastic.
Cardboard letters
What would be a Baby Shower without the baby's name? The cardboard letters are a nice detail to decorate the table and then decorate the baby's room. If you do not want to reveal the name you can use the word 'Baby' as we use it and it will look great.
Cardboard clouds are a good attrezzo for you to have the most instagramous photos in the world! We hang them on the wall but you can also place them on the table or even paint them.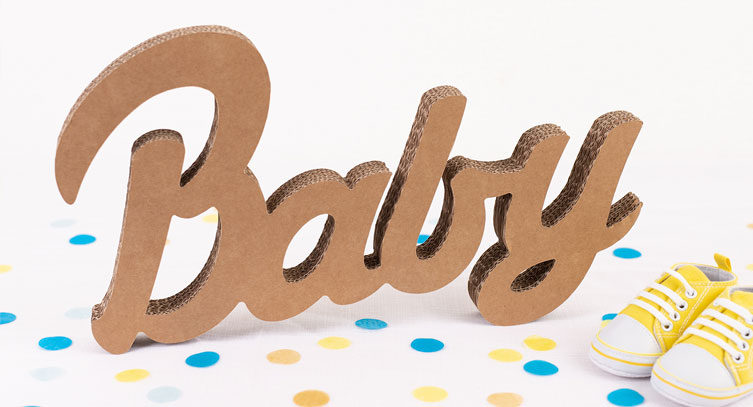 Confetti is synonymous of party, and even more when kids are involved. Our giant confetti is perfect to fill those gaps that need a little color and joy, we also have yellow tape to wrap gifts and personalized labels. Remember, the details make the difference!
Baby Showers can be a very fun and simple party to welcome the baby that is on the way, with our cardboard boxes you will not have any problem in organizing it.