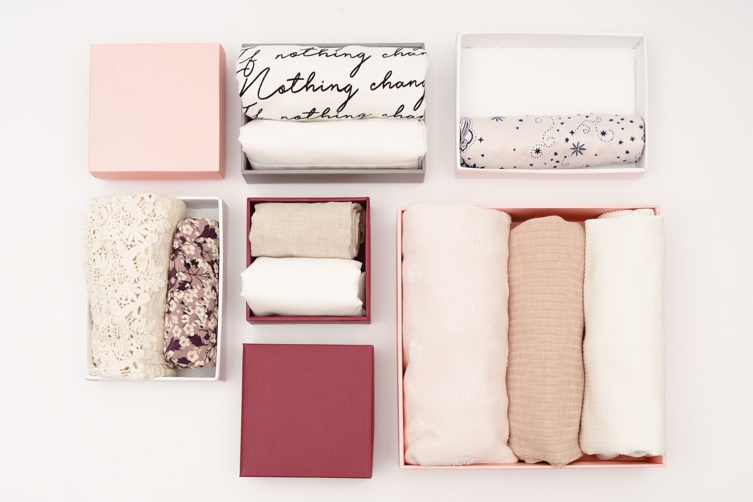 Little by little the temperatures become warmer. The freshest and summer clothes are taking a preferential place in our wardrobe. It is possible that now we catch you making the change of wardrobe! Keeping those thick woolen jumpers and placing cool shirts by hand. Often, the change of season is usually a headache. Empty a large part of the dressing room to reposition everything again. Today we want to talk to you precisely about this and how the boxes can help you in this task.
A post made in collaboration with Warm Home Life.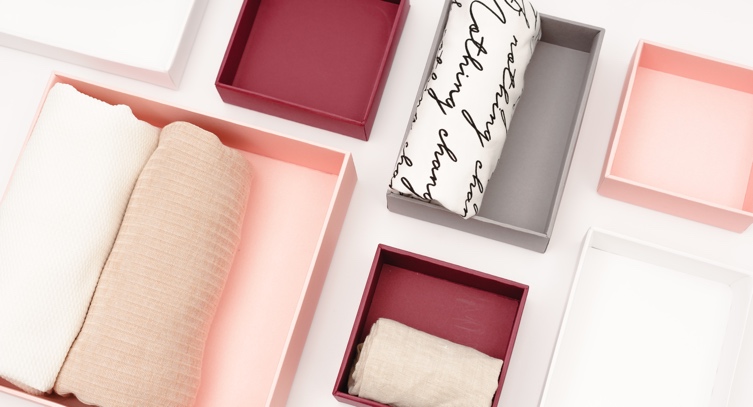 This task can be easier if you keep your clothes and accessories well organized throughout the year. Whether you have a lot of space to store your clothes or not, sorting your clothes by seasons and basics will allow you to have everything at hand and in sight.
Surely, by now you've heard of the famous Marie Kondo. The specialist of tidying number 1. Her philosophy of order and organization in the home is based on calm and harmony. He has shown that his method of ordering everything by boxes and themes in sight works.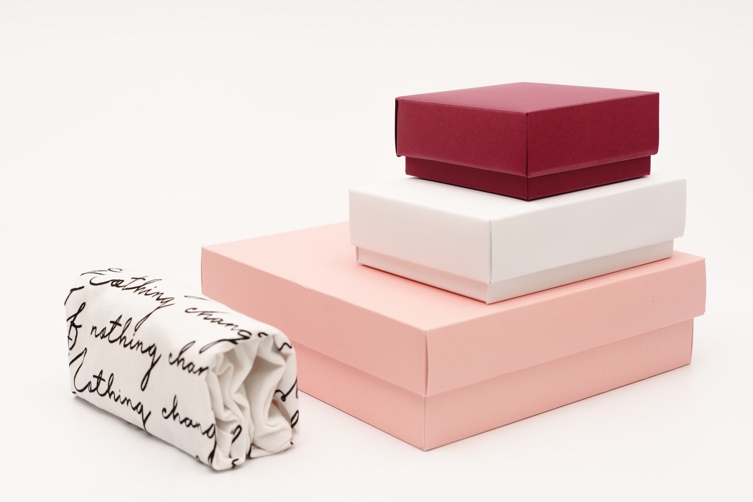 Today we present the collection of rigid boxes to show you how you can get the most out of it.
They are rigid boxes of different square and rectangular sizes so you can organize them in the Hikidashi style.
In addition, to keep them stacked you can store them inside each other.
They are very easy to assemble!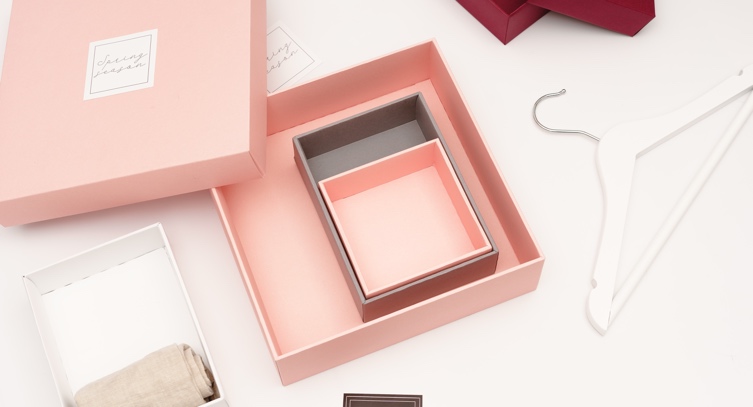 The secret of the order inside a closet is the classification. To begin, you must consider three large groups of garments: autumn-winter, spring-summer and basic. The latter encompasses garments that you can wear throughout the year and you should always have them on hand. Apart from the hangers, it is necessary to have a few boxes in the closet, which allow you to classify small items and accessories.
You can find different shapes and sizes among our rigid boxes, which adapt perfectly to the different garments that you need to keep in them.
This range of boxes has a very elegant style and has a very clean cut and finish. In this way, your shelves will be organized as well as beautiful.
For the spring area of our dressing room, we have opted for a sober and harmonious range of colors: pastel pink, burgundy, white and gray. We have preferred to use the same color for the lid and base of the box, but in the product configurator you can combine different colors of cover and base.
The best way to optimize the space to the maximum when you classify your clothes or accessories by boxes, is the vertical folding of clothes of Marie Kondo. It is the most functional way to have everything contained in the box in sight and without wrinkles. In addition, this will allow you to take out a garment without unfolding or moving the rest. This way you keep everything well placed and you can place it again without problems.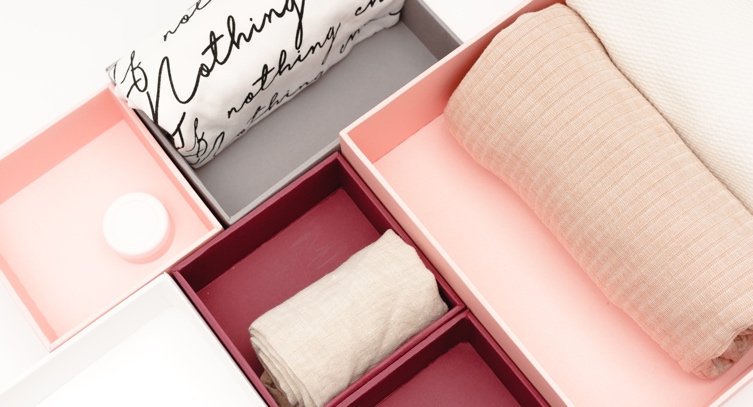 To keep perfectly categorized all the boxes it is ideal to label them, in order to see what each box contains at a simple glance. It is very useful, since it will save you time when finding everything. In the add-ons section of the online store you can customize your own stickers and labels. It is very easy to design your own labels, you can do it in two ways: by uploading your design directly or using the text tools to design it online. You will quickly have an organized, functional closet and, to your liking!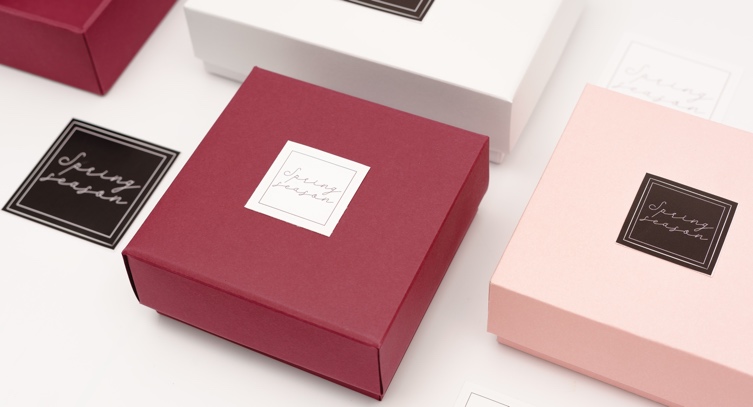 You no longer have excuses for not having a closet in the style of Marie Kondo! See you soon!