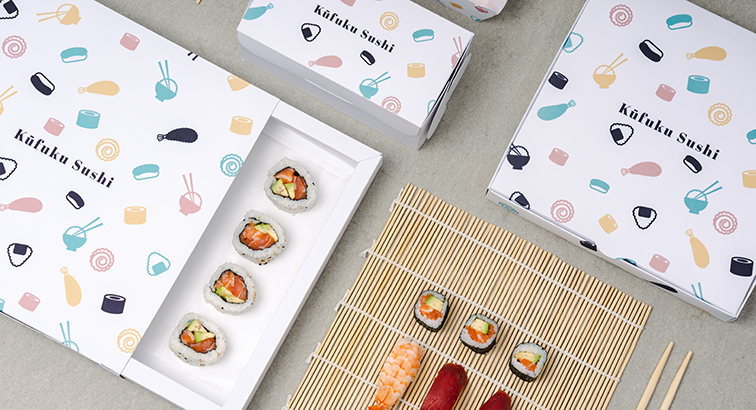 As we have mentioned on many occasions, the way in which you present and deliver your product is an aspect that you should take care of in detail. Among the different elements that interfere with the presentation of your brand and product, is the packaging, our specialty! As our personalized packaging for sushi.
The packaging must meet four requirements perfectly. First, it must contain and protect your product correctly. Second, its materials must be environmentally friendly. Third, the packaging surface should allow you to communicate your message and reflect brand values. Last but not least, this package should be attractive and eye catching to capture the attention of your target customer.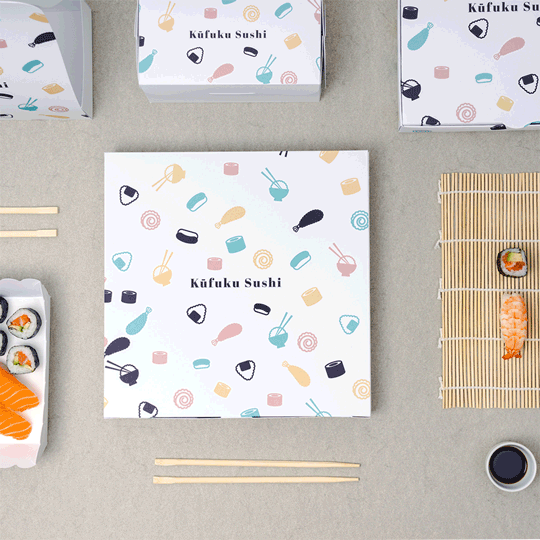 Among the packaging requirements, the protection aspect of the product must be at the same level. It is vital that your customer receives the product in perfect condition. You must assess the needs of each case to find the most suitable packaging.
If it is a food product, for example, a quality container with food transport certification is needed. As is the case with sushi take away from the photographs.
In SelfPackaging we have the certificate of conformity for food contact materials. At the time of ordering boxes, you can choose the option "food protection" in the selection of "color." It is a transparent plastic on the inside of the box and withstands temperatures up to 40 ° C.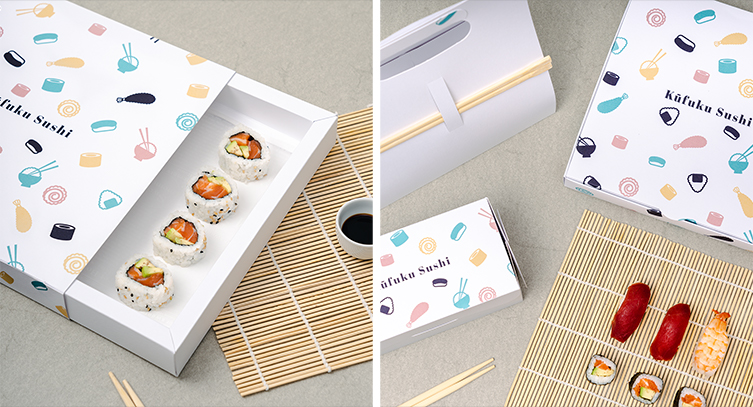 Take away food also requires packaging that facilitates the transport and consumption of the product on the street. It must be practical and allow different elements to be separated into compartments; in this way in the same box you can store different types of food, glasses, cutlery, etc. It is also important to have different box sizes to offer food for one person, two or more.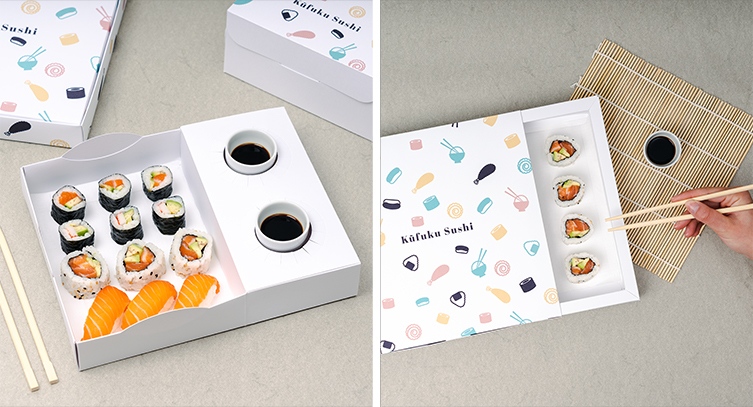 In our online store, you can see different box models specially designed to cover each and every one of these needs. Some of the ones you can see in this post are: food box, stackable street food tray, take away food box, cupcake box, chocolate box and flat box.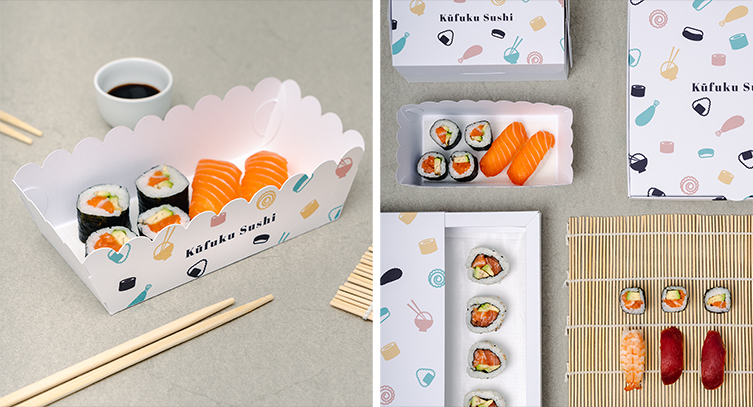 As you can see, all these boxes adapt perfectly to the needs of a food product such as sushi: fully protected, easy to consume, beautiful presentation and a good impression of the brand's graphics.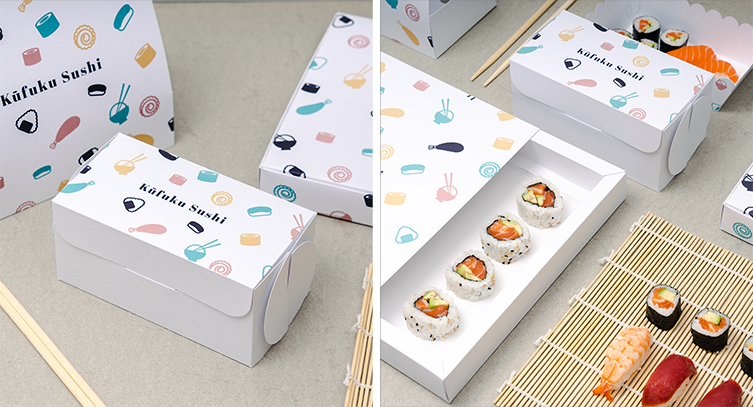 As for the latter, we have a print configurator that adapts to your needs. Still you have not tried? It's very simple, you can print your own design or you can use any of the ones you'll find in our gallery. There is a lot! Of course, the Japanese food print we have used for this example, you can use it and customize it with the colors and typography you prefer. As simple as that!
Ah! Very soon you will find new boxes designed especially for the sushi sector on our website. Do not miss it!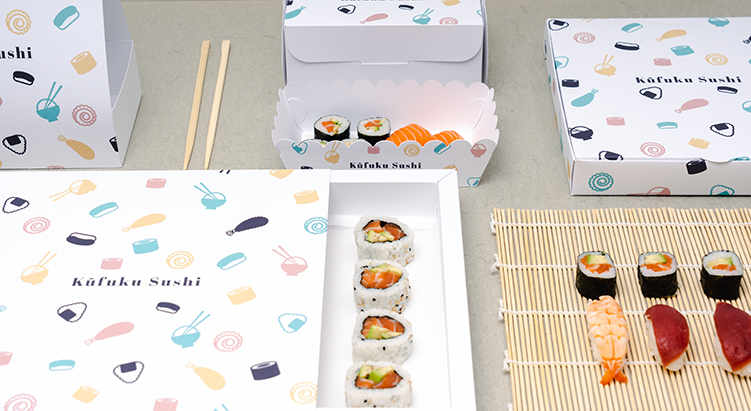 Follow us on social networks!