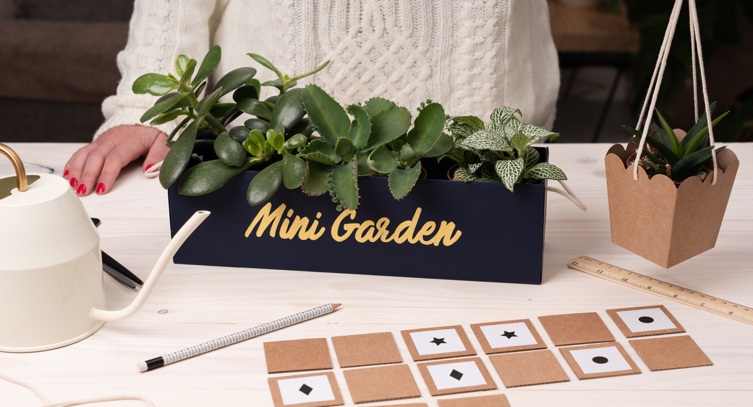 When the Christmas holidays are over, a pile of cardboard boxes and papers of the gifts we have received are piled up. This material can be perfectly recycled, if properly disposed of in its respective container. But today we are going to give you some ideas to recycle cardboard boxes as giving a second life. Reusing any material and extending its useful life is another way to help our planet!
Do you have a couple of boxes at hand that you thought you would throw? Take note and get inspired by these ideas, before you get rid of so much cardboard. No matter the size and shape of the box! The DIYs that we show you, you can adapt to your needs and tastes.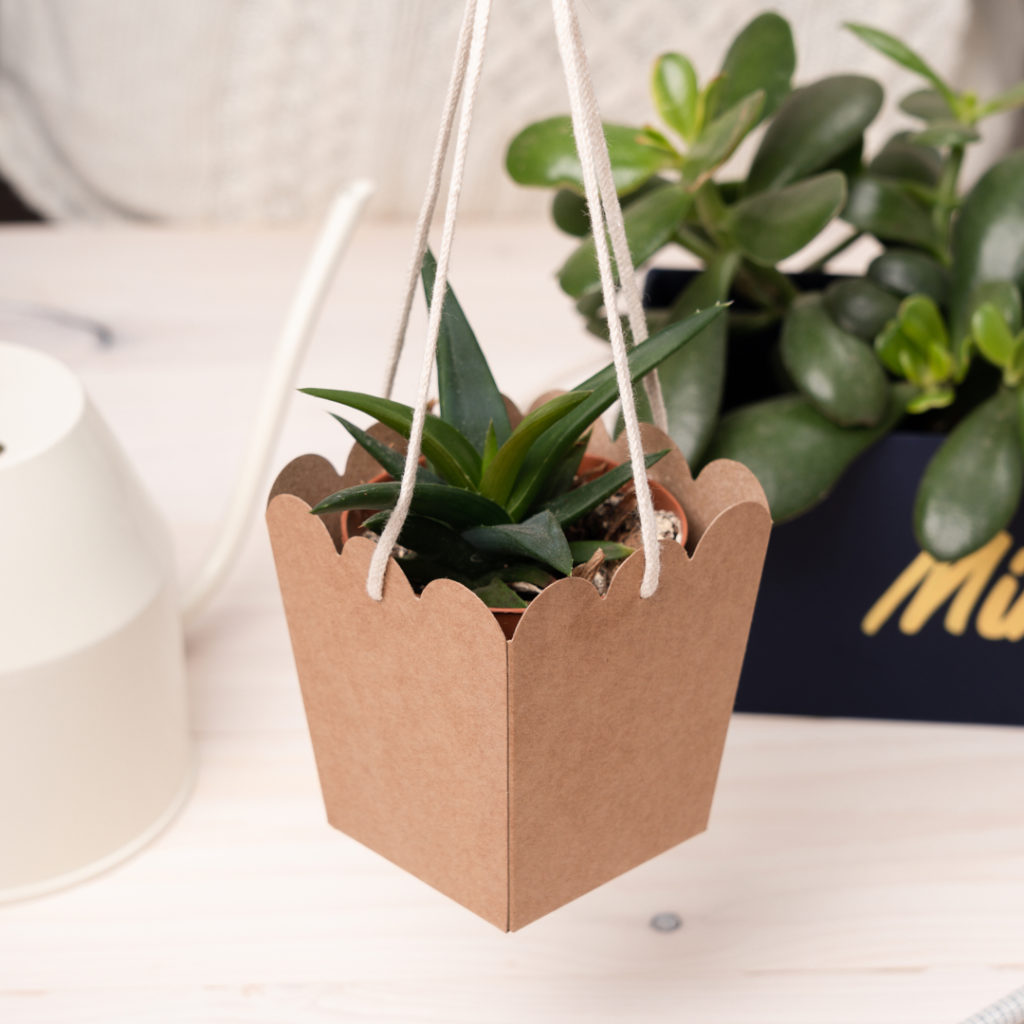 There are a thousand and one ideas to reuse cardboard boxes, but today we propose two very specific ones: a game for children and a container for plants.
The first idea is designed so that the children of the house become aware of recycling and discover that they can have a good time transforming waste into games. We have mounted a Memory! Surely children want to make their own.
Using the second idea, you can decorate your favorite corner with a nice flower pot cover and set up a mini garden at home. In the step by step, we propose two models: an elongated flower pot cover for different plants and a hanging flower pot cover.
Take note!
MEMORY KIDS: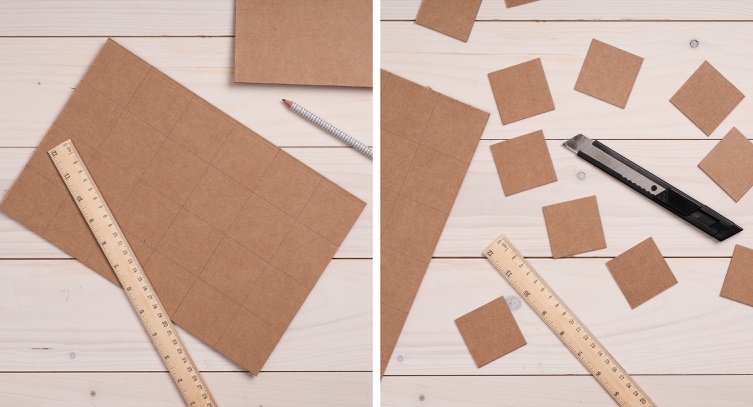 1. To start, you need cardboard sheets. You can cut some of different shipping boxes. On them, draw a grid with pencil or marker. Each square can be the size that suits you best. Ours measure 5 x 5 cm.
2. Next, trim each square with cutter or scissors. If the child does not have much ability to cut, it is better to help an adult.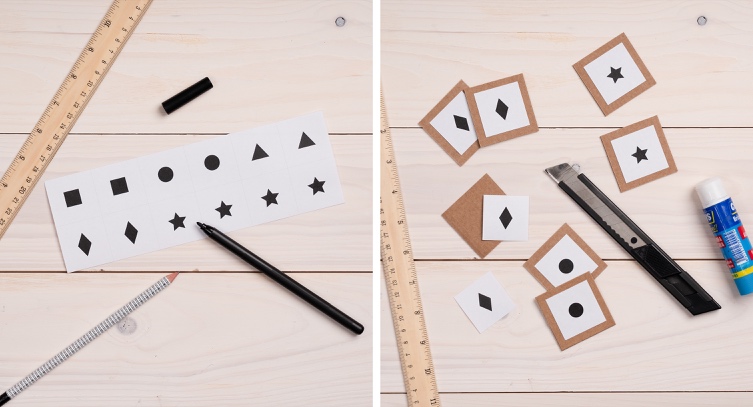 3. Now draw or print different shapes on a white sheet. Here there are no limits, the more shapes and pieces the better. Of course, each piece must have an identical pair.
4. To finish, cut and paste each shape on the cardboard squares of the first step. The chips are ready to start the first game to Memory!
COVER – FLOWER POTS MINI GARDEN: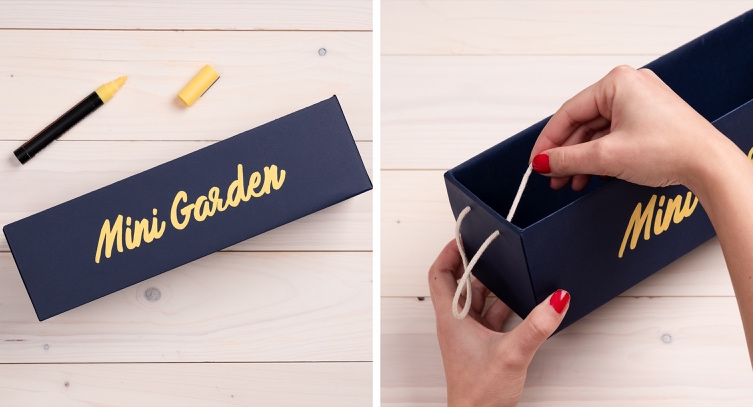 1. First, choose a large or elongated box that can be reused. We have chosen the Christmas box, which served as a wrapper for a bottle of wine. On one of the faces we have done a lettering with a marker. Put your favorite phrase!
2. Then, make two holes on each side of the box with the help of a punch. Next, introduce a piece of rope as a handle on each side.
3.Finally, place different plants with ceramic pots with a dish inside and, Voilà!
COVER – FLOWER POTS PENDANT: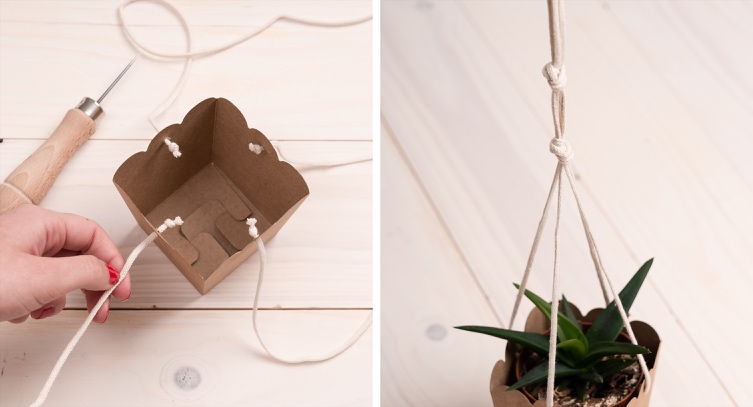 1.First, select a cube-shaped box. If all sides of the box have cardboard, you can remove one of the faces with the help of a cutter. In our case, we have reused the popcorn box, which we use at the end of the year party. In the upper center of each side we have made a hole with the punch, to be able to pass a piece of rope in each one.
2. Now, place a small plant with a ceramic pot and its small dish inside the box. Next, make two decorative knots at different heights with the 4 ends of the pot. Finally, hang the pot in your favorite corner. It can hang from the ceiling, from a shelf or from a wall bracket.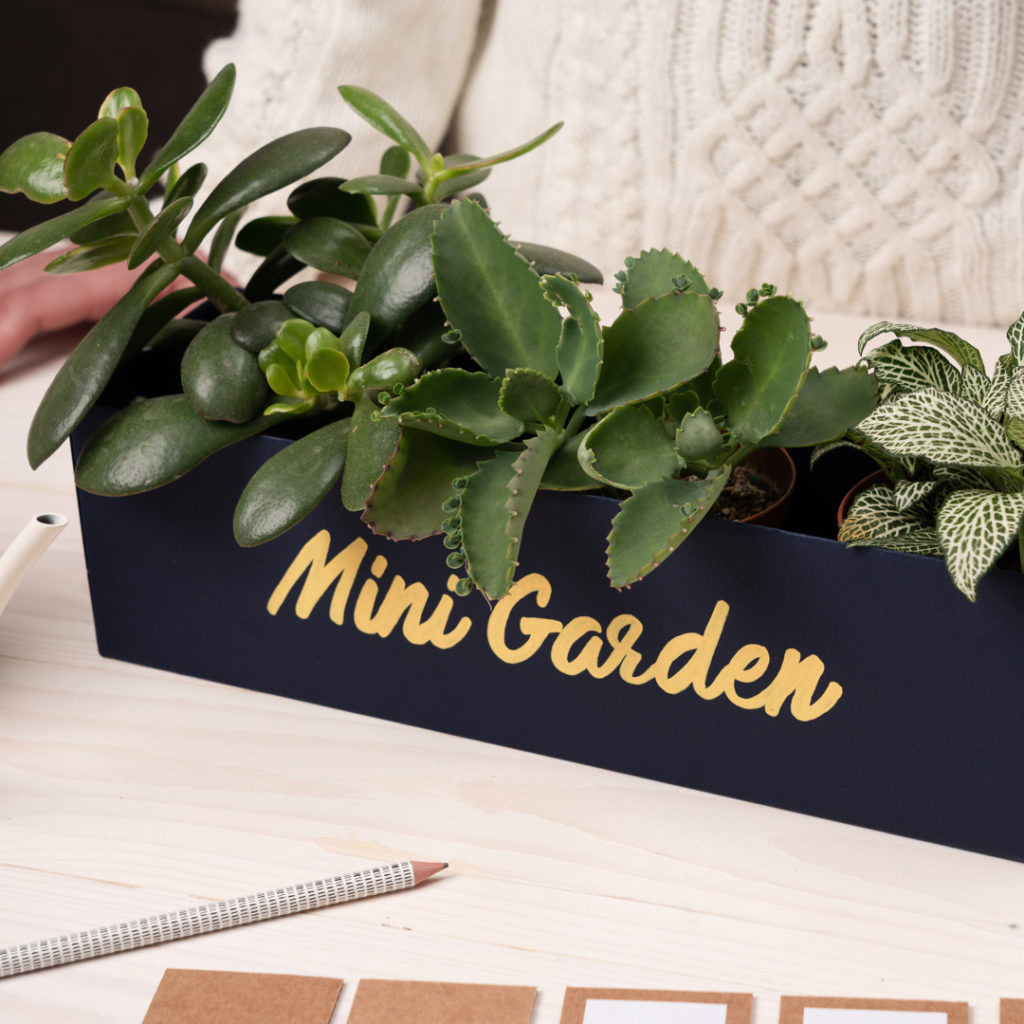 Follow us on our social networks to not miss any of our news!