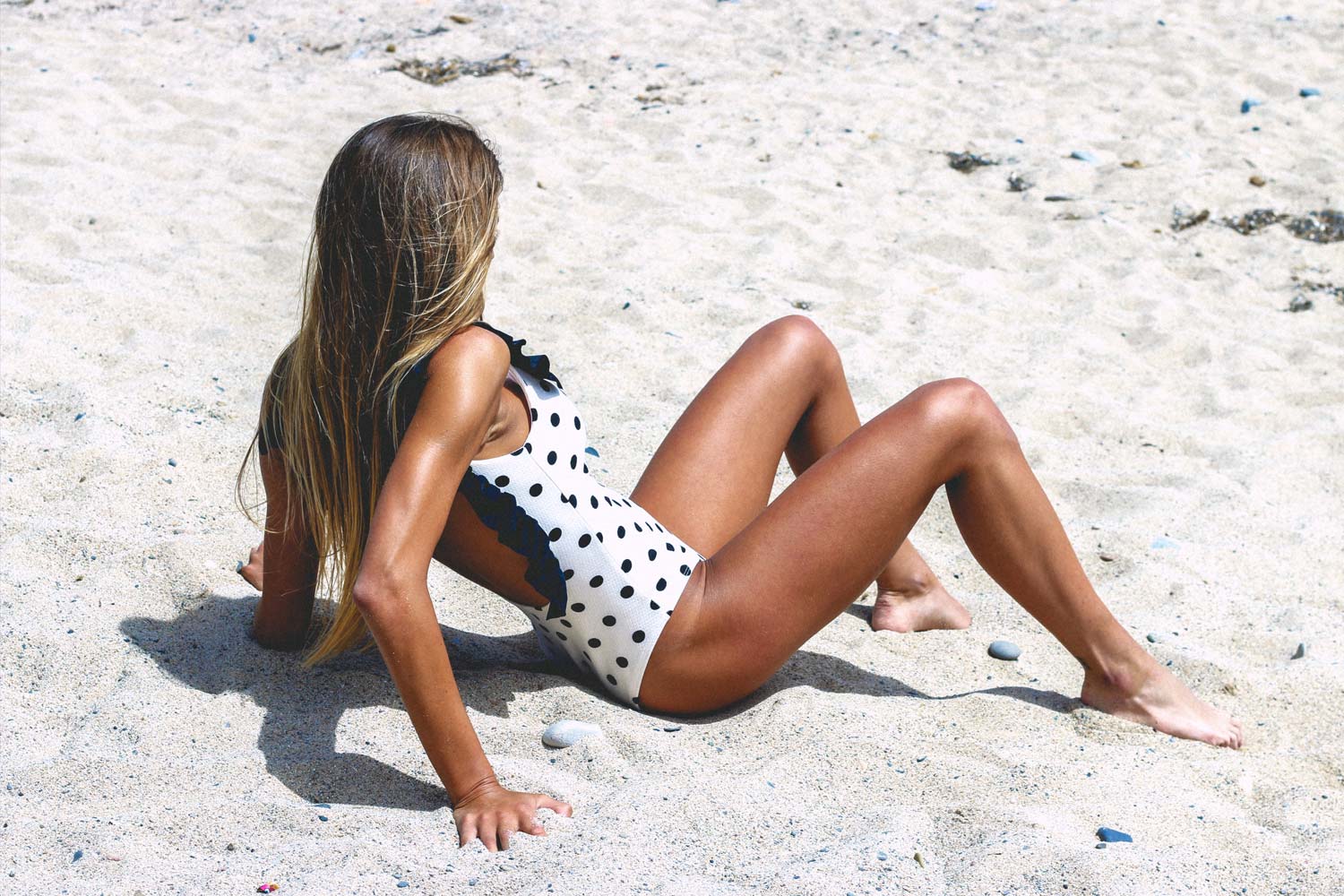 At this point everyone knows Marta, the young entrepreneur, who is revolutionizing the universe of swimwear. Fashion enthusiast, influencer and many more adjectives to define this woman in love with the sea, which today we will know in depth. Its beginnings and its evolution until selling hundreds of swimsuits. Always aiming for the woman to feel free and happy with her body, and with everything that surrounds her.
His personal style has fallen in love with the general public, many of us being faithful to his profile on Instagram, where he shares part of his private life. His photos with looks, recipes or trips have made Marta become a character of interest in the network. Your community already exceeds 117K followers, is any of you?
We have had the opportunity to work with her this season designing the packaging for her website. A pleasure to be part of this project so personal that it grows like foam.
What led you to undertake this adventure?
I started this adventure almost three years ago, who would say it! My friends had a lot of chest and in the conventional stores they did not find swimsuits that were good for them, that's why I decided to create a bathroom brand for all types of bodies and women. In short, the beginning of all this was my friends.
I looked for a person who sewed swimsuits, and between her and I we began to make them on request. That same year we released the swimsuit that took us to stardom, a sailor swimsuit with ruffles around the neck. Thanks to this model many people began to know us, to be interested in Mar Salada. So much so that we had to sew 80 swimsuits in two days. All crazy! But there began our exciting adventure.
What are the values of Mar Salada?
Mar Salada is a brand for all women, our goal every day is to adapt to all sizes, all bodies or styles.
We are currently working to also help all women who have gone through or are going through breast cancer. That is our main value. To become a brand that helps and reaches all women without exception.
Do you think packaging is important in the brand experience?
Of course, the packaging gives added value to the product! Right now the consumer appreciates that it is plastic free, recycled … That I, thanks to you, to Selfpackaging, can give that service, makes me very happy. My brand is clearly inspired by natural elements, and knowing that I am contributing to take care of the environment is an incredible experience.
A good packaging design makes the product enter through the eyes. If the presence is good and attractive, surely the final satisfaction of the product is better. Although then to close the circle of satisfaction it is also important that the development and the final product are excellent. Everything helps and everything adds up!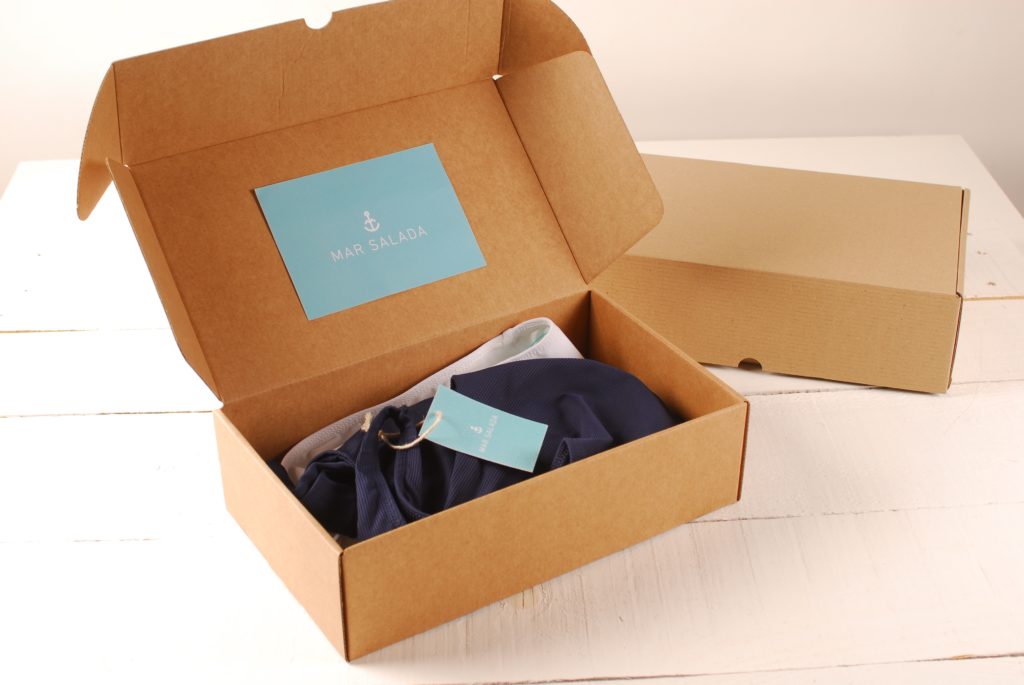 In the digital world in which we live, how do you enhance the unboxing experience in Mar Salada?
Thanks to your help, it's super easy. When I saw your website I fell in love with the variety of models you have available and with the customization examples. I found it super inspirational when choosing a box or another.
Many of our clients send us unboxing videos when they receive the packages, and we always post them on social networks. Seeing your face of emotion upon receiving the package is our best cover letter. Broadcasting on the networks is essential, who doesn't like Instagram or YouTube?
I sincerely believe that packaging is "that special thing" that complements the lack of a physical store where to buy the product. It is our way of expressing love and gratitude to all those who buy from us.
What do you like and value most about Selfpackaging?
The service above all! I don't know how you do it, but you reply immediately to the mails. We currently live in a time where we want immediate answers, because if you turn around, there are 50 more like you. That's what I do and I constantly think with my brand.
That's why I think, Selfpackaging is brutal! Apart from everything you do both on social networks and on your website, the team behind it is second to none. From the first moment I was clear that your image is what I wanted, from the first contact you understood what my needs were.
For all this I have decided to trust you. And this season 2019- 2020 Mar Salada and Selfpackaging go hand in hand!