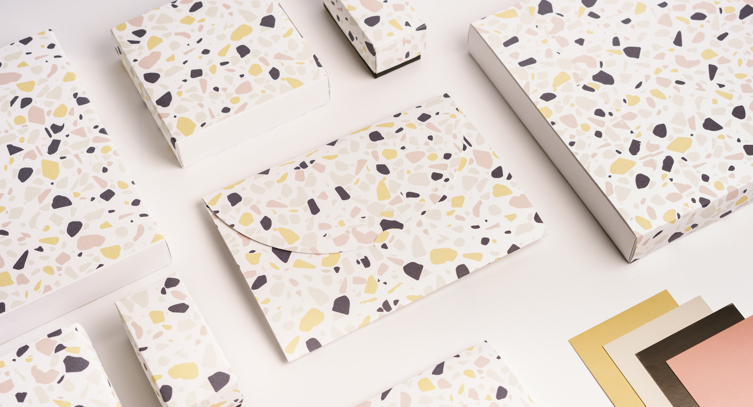 Surely by now you will have seen terrazzo everywhere Have you seen any custom box with this print? They are ideal and today we are going to give you ideas for apply it to your packaging!
Terrazzo is an extremely hard and hard material made up of pebbles, bits of marble and granite. In the 70s and 80s, many homes had furniture of terrazzo exterior or dressed their floors with tiles of this material. Who does not remember the terrazzo at the home of your grandparents or parents? It's been a couple of years since terrazzo was again a trend and, currently, it is still prevailing in spaces, fashion, stationery and decorative objects.
A post made in collaboration with Warm Home Life.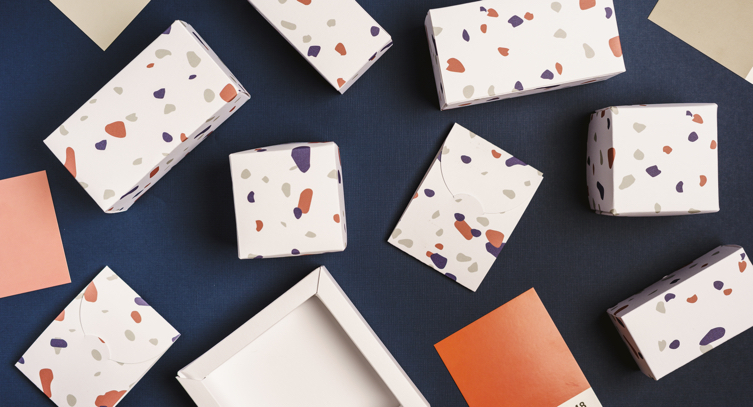 Terrazzo has been a boom! It has returned renewed and with a much more aesthetic minimalist This decorative trend has filled Pinterest with many ideas and today we are going to show you how we have applied it to our custom boxes.
The pieces of natural terrazzo are unique and unrepeatable. This feature gives this vintage texture of a lot of strength and personality. Terrazzo print can be adapt and apply to countless surfaces and objects. It is a somewhat hypnotic motive and random, which brings a clean and sophisticated appearance to the piece on which it is print.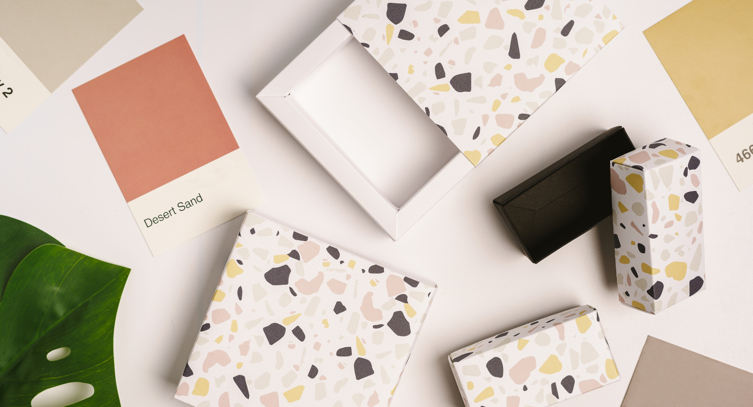 You can be very creative when customizing a box with this pattern. You can make your packaging really unique, using its abstract forms and asymmetric although the key does not lie in the shapes of the pebbles or spots only, but also in the color palette. Usually the terrazzo has a white background or a very neutral tone variation. The colored spots (which give the touch of contrast) can be blue, green, pink, terracotta, burgundy or black for example. In addition, these are combined with other gray spots or beige less saturated tone.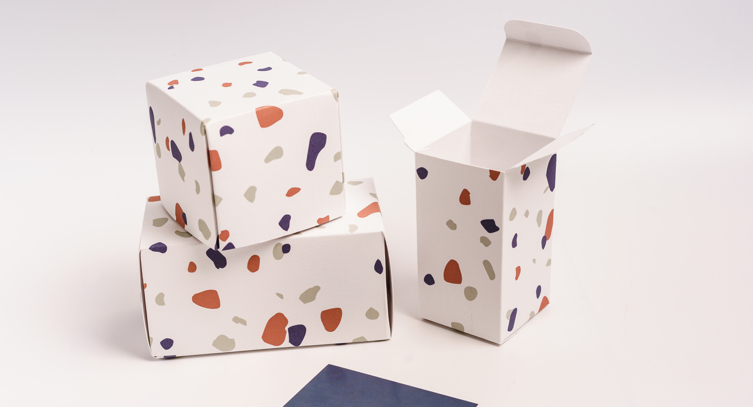 Having a packaging with a graphic print is a way to differentiate yourself from your competition. You can design your own terrazzo print by combining the colors corporate of your brand or based on the colors of your next collection. This way you can customize your boxes with printed print, campaign after bell. So that your client receives a different box every so often. This it will add value to your sale.
We make it very easy! When you order your boxes you can go to the print configurator your design from your computer or use our designs. It's very simple, in our design library you can find different
terrazzo print styles to which you can change the color if you wish.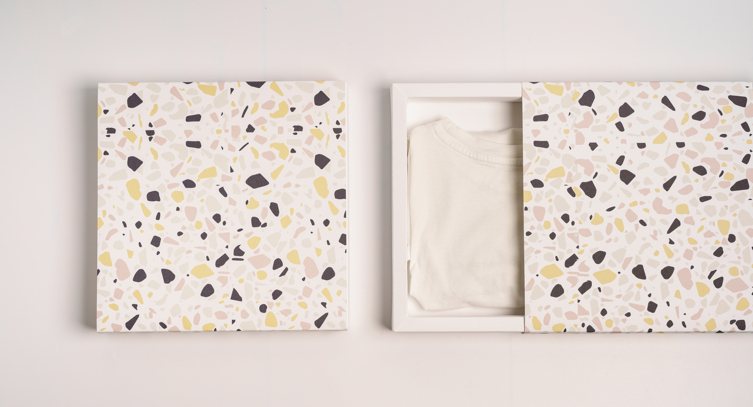 In the library you can find the designs that we show you in the photos for customize your boxes. On the one hand, we have a very terrazzo print compact and bonded, where the colored pebbles are close together. Definitely a very striking packaging!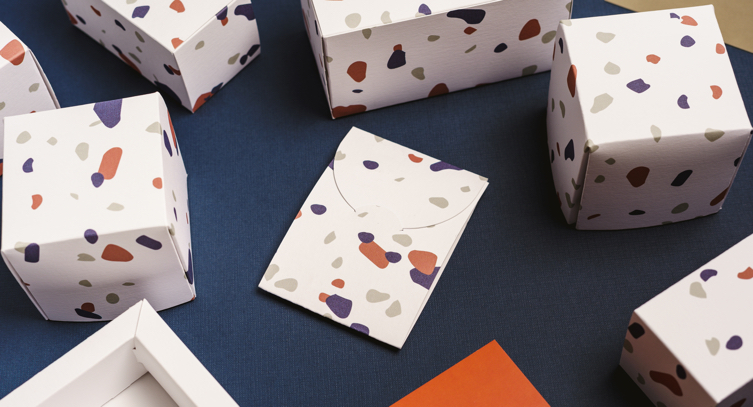 We have a lot of different models of boxes to which you can customize the impression to your liking! Surely there are many that adapt to your needs.
As printable news we have the box for chocolates, the envelope for cards, the elongated box for perfumes, the box for creams and a box with a lid. All they look super nice with the terrazzo prints! Don't you think?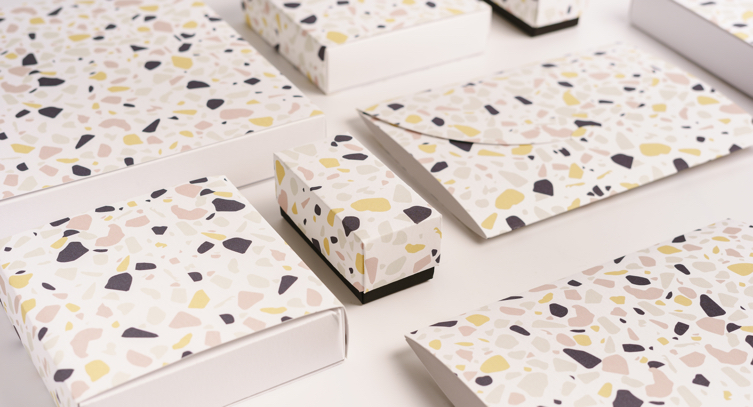 Cheer up and personalize your terrazzo boxes! See you soon!