Today we interview Wild Couple Studio, a photography studio that is revolutionizing Extremadura. With a personal style of photographing life and its magical moments, their lenses are witnesses of spellbinding moments.
Love is the common thread in all their photographs, the affection for the profession and a job well done, helps to connect them to everyone who decides to get in front of their lenses. After many miles behind them, many memories and photographs halfway around the world, they have decided to share it with all those who want to count on them in special moments or simply looking to save a moment forever.
A first trip that began in Ibiza and that has united them professionally and sentimentally forever traveling together a road full of successes and many more to come. We leave you their Instagram so you can see the sensitivity of their work.
How did the idea of Wild Couple Studio come up?
We are Carlos and Isabel, Videographer and Photographer, a happy couple, who love to travel and enjoy the sea.
Our specialty is natural, joyful and outdoor weddings, The Wild Couple Studio emerged after the pandemic when all weddings began to be canceled, postponed or rescheduled. Therefore, we decided to set up a photographic studio but with a very personal stamp, a studio with natural light, decorative elements with a bohemian, boho touch and above all with warmth, The Wild Couple Studio is more like a little house where families who visit us often feel at home.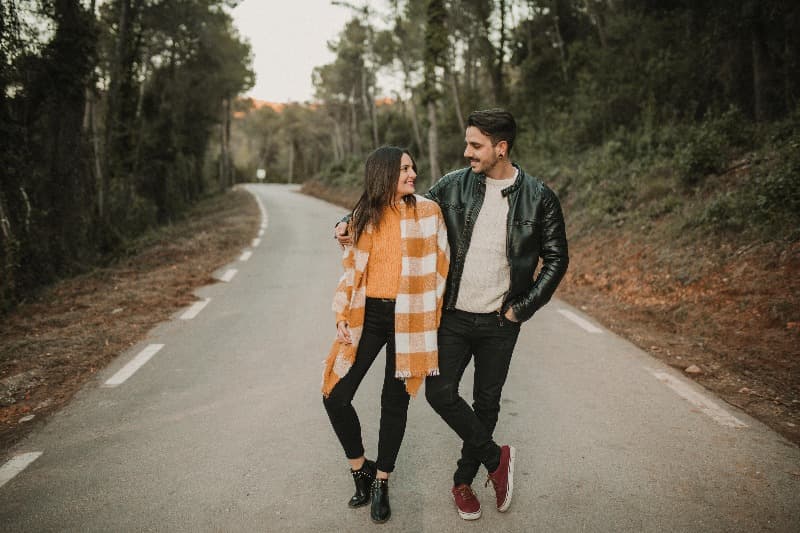 Photos founders of Wild Couple Studio, learn more about them here.
How would you define Wild Couple Studio? What are its values?
If I have to define Wild Couple Studio with one word I think I would define it as family. Our values are to treat each client in a special way, to get to know them and know what they expect from us, we like the photo sessions to be an experience, that's why we prepare each scenario with care and try to make everyone who visits us feel that they are in a place of trust.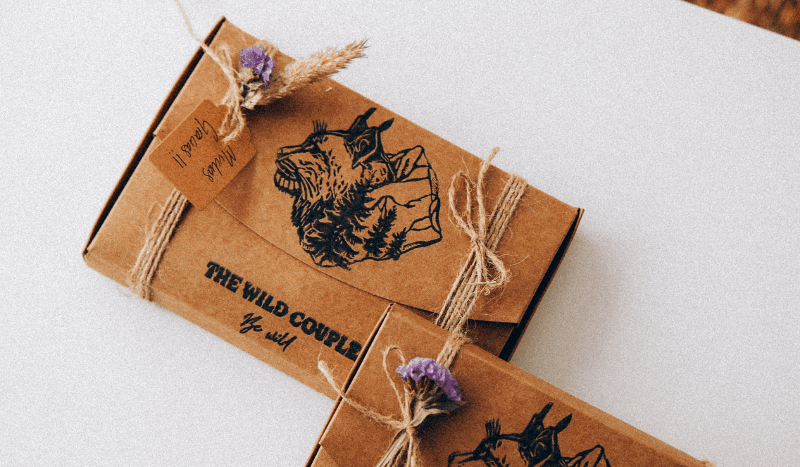 Personalized box for photographs.
In the world of photography, how important is the packaging?
In the world of photography all the details are very important and of course one of them is the packaging, when we were looking for a packaging for the sessions of The Wild Couple Studio we had clear that we wanted something that represented us, when we met Selfpackaging we fell in love, they have thousands of possibilities, their boxes are diverse and adapted to all businesses, also because of their designs we could adapt them to our way of delivery. We manually customize each box, we prepare the inside with dried flowers and we take care of the packaging doing everything manually.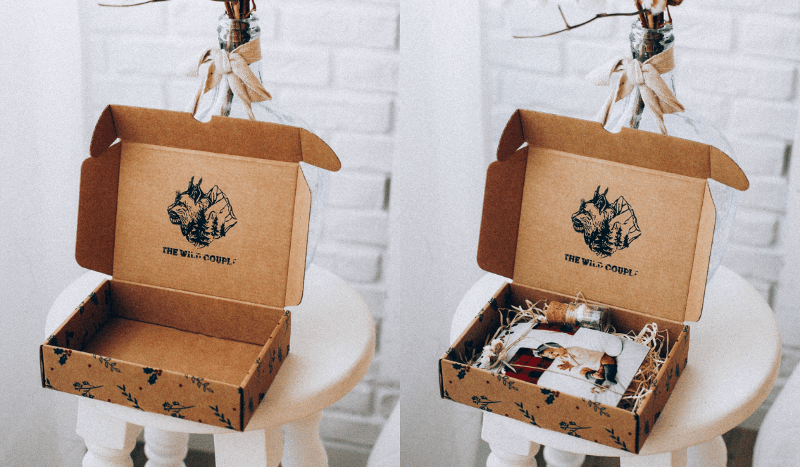 Customized kits with our self-assembly rectangular box.
How do you work to be sustainable?
We use environmentally friendly packaging, our stamps are handmade by Delia @printbow, we use dried flowers that we take from the field to fill our boxes or wood chips, our studio is full of furniture that we restore ourselves and give a second life, our prints are made by Floricolor, which uses ecological and environmentally friendly inks, so we try to make the whole process as sustainable as possible.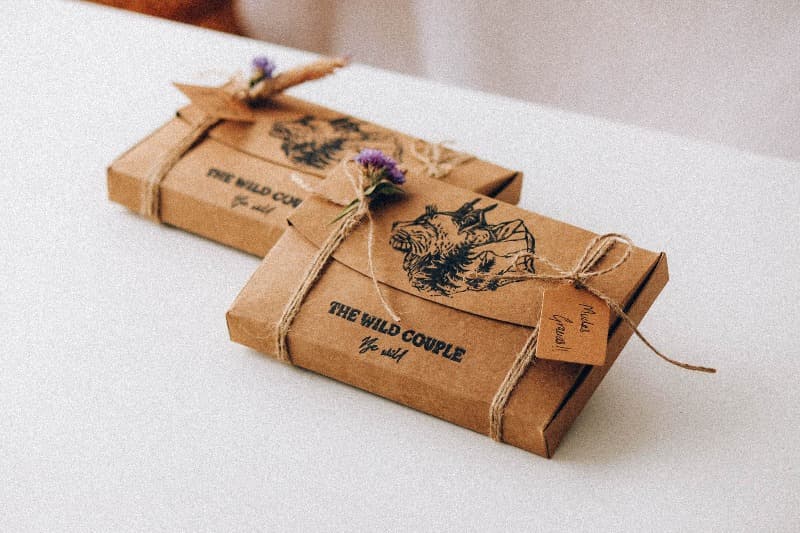 Boxes decorated with fine hemp twine.
Next steps; Where are you headed?
Our dream is to continue growing professionally, to give a personal and quality service to all the families and couples who hire us, we would like to continue immortalizing weddings around the world and keeping the most special moments of our couples forever.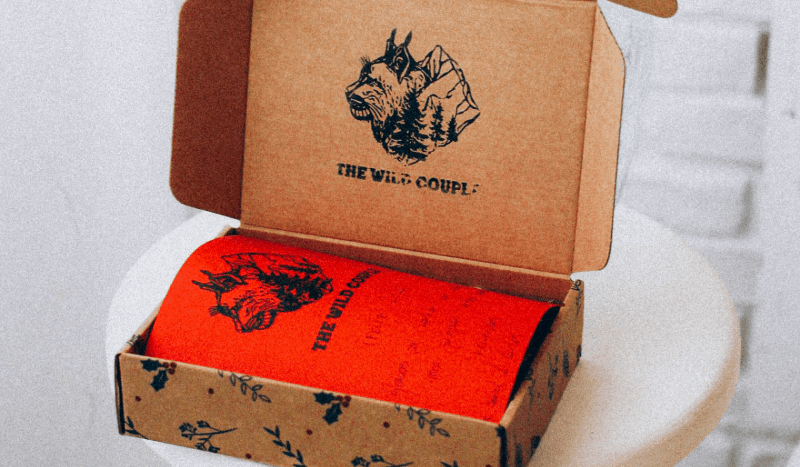 You can take a look at their work and services on their website, as well as all of our photo boxes.