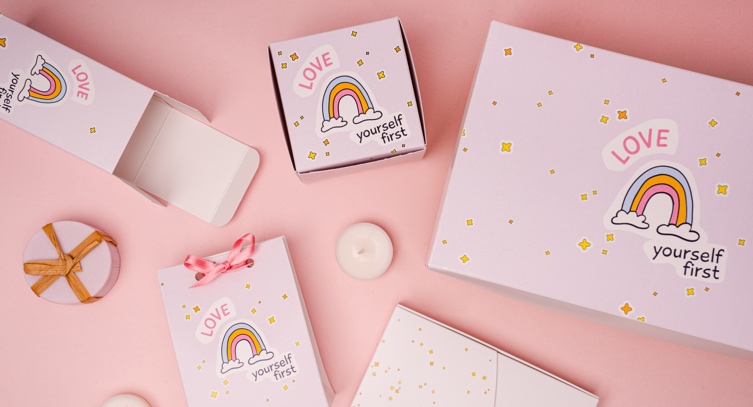 They say that Valentine's Day is the day of love. The truth is that we think that the day of love is every day of the year, and we contemplate it in all its forms: loving your partner, family, friends, coworkers … There are so many types of love! But, there is a love that is just as important as all the previous ones and is often neglected: love towards oneself.
This kind of love must be taken care of and pampered every day. We don't want to get emotional, but have you thought that in order to love others, you must first love yourself?
Therefore, this year we have decided that we will celebrate self-esteem! What if this Valentine you celebrate self pleasure? Or, what if you surprise your best friend with a relax kit?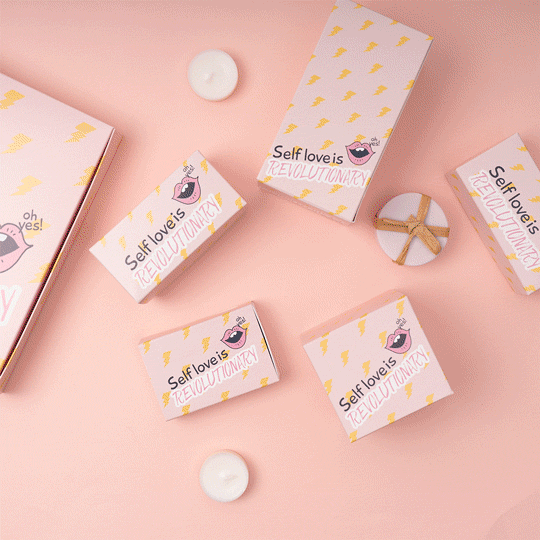 As you know we are kit big fans, we love small gifts perfectly packaged with our boxes. We have so many different shapes, sizes and colors that any box fits any gift!
Last year we set out to celebrate romantic love with a kit to surprise your partner and his 5 senses. This year, we propose to celebrate self-love with one of these two ideas: Self-love Relax Kit and Self-love Sex Kit. The first kit is designed for you to enjoy a relaxed time and disconnect from everything. The second kit is to unleash your pleasure and stimulate your own senses alone or with others.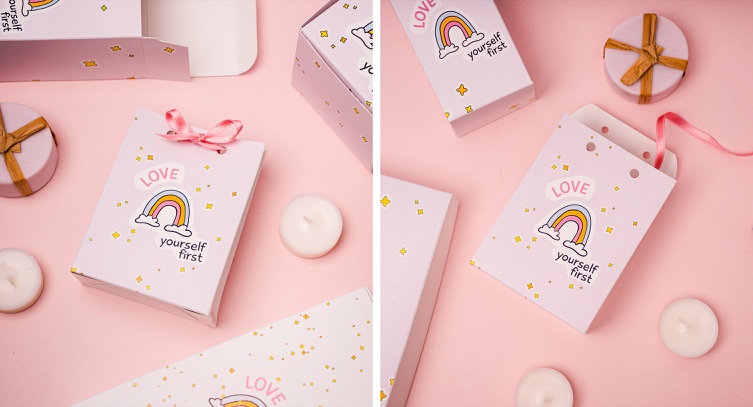 We start with the first kit: Relaxed Self-love. We suggest you calmly enjoy a little while taking a relaxing bath. For this kit we have used a large rectangular shoe box to store everything necessary to make this disconnection time a success. Also, we've used an elongated box to store a small bottle of wine and a square box to store vanilla coffee or a relaxing tea. In the photo box you can store a female poetry book or a mindfulness one. And finally, in the bag for small gifts we've included some natural soaps to make this relaxing bath, a ritual. Don't forget some candles and some chocolates!
For the Sex Self-love kit, we've had a selection of products from our friends PlatanoMelón. They are pleasure, euphoria attacks and permanent smile experts. This kit for the 5 senses consists of: A Neo Plus so that the sense of touch receives its little pleasure.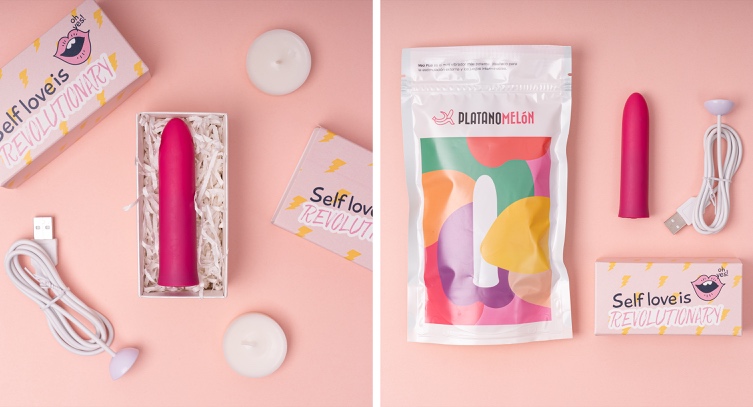 A flavoured lubricant so that the sense of taste savors a sweet texture. A sleep mask to nullify the sense of sight and thus sharpen the sense of hearing. A massage candle to seduce smell and, finally, an open crotch body to capture the sight of our partner (or our own).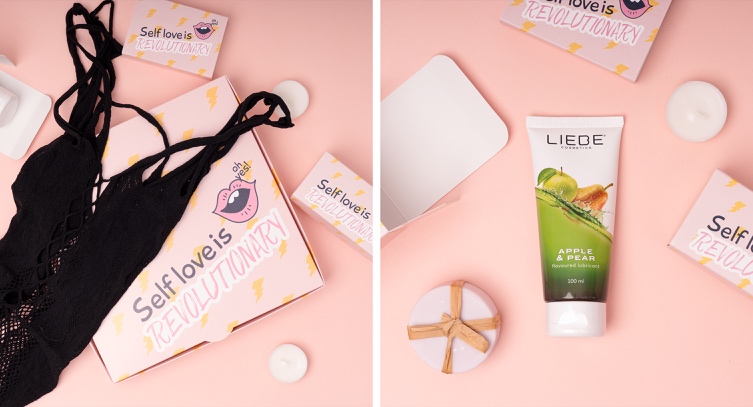 All of them perfectly packaged in our cardboard boxes. Because Self-Love is also practiced taking care of our planet and freeing it from plastic containers 😉 We've used: an elongated box, a box with a lid, a flat box, a matchbox, a square box and a large rectangular box to store the entire kit.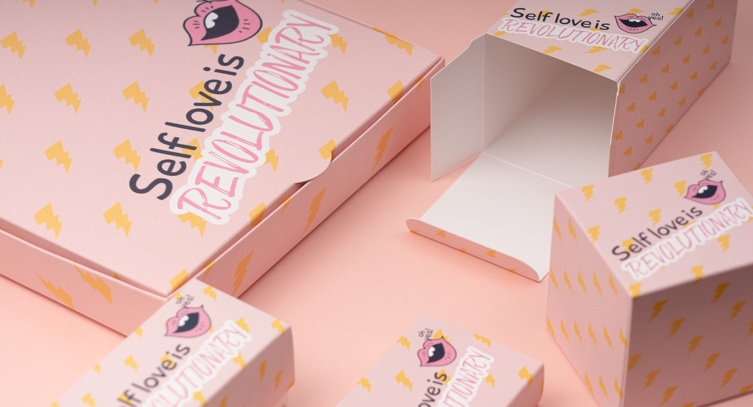 We know you love colors, fun shapes and cool drawings. And that's why we recommend that you prepare your kit with our custom boxes. Enter the print configurator of each box and use the designs we have available for you in the library. You can find a lot of cool ideas! And also, you can customize texts and colors. ¡Amazing!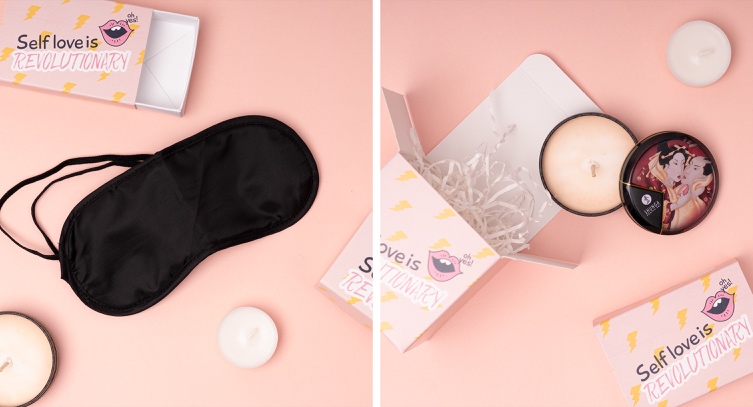 By the way! Stay tuned to our social networks because we will soon announce a raffle that you will enjoy a lot 😉 And remember, celebrate every day a little love and pleasure! Happy Valentines!