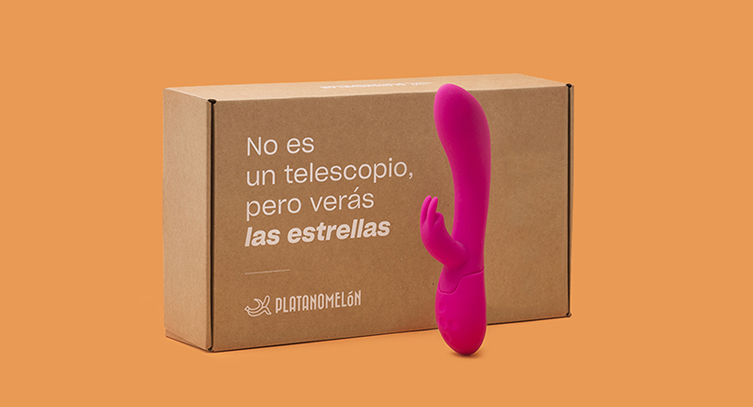 Today it is with us Platanomelón, the best known sex shop on Instagram. Furthermore, we have had the pleasure of collaborating many times and we love it! Together we have created the best personalized boxes for marketing actions with their wonderful ambassadors. Who would not be delighted to receive the best erotic toys ?
Platanomelón is a brand with which we feel very identified and share their values. They make a great job of sex education through tutorials on YouTube and explanatory posts, with a very clear and direct language, they have created a community of more than 1 million people.
How they were born, their recipe for success, and the importance of packaging, we talked to the team behind this famous start-up.
• How would you define Platanomelón?
Platanomelón is the leading online erotic toys brand in Spain with a purpose: to end prejudices, ignorance and taboos related to sex.
This start-up directed by Anna Boldú, which began its activity in 2014, was born with the objective of democratizing people's happiness and well-being through promoting self-esteem and improving complicity with the couple, in order to live the sexuality as it is, something basic to feel good about ourselves.
Currently, our virtual community has more than 1 million followers (Youtube, Instagram, Twitter and Facebook), with whom we interact daily, and share useful, interesting and quality information about sexuality, with a very close and fun tone.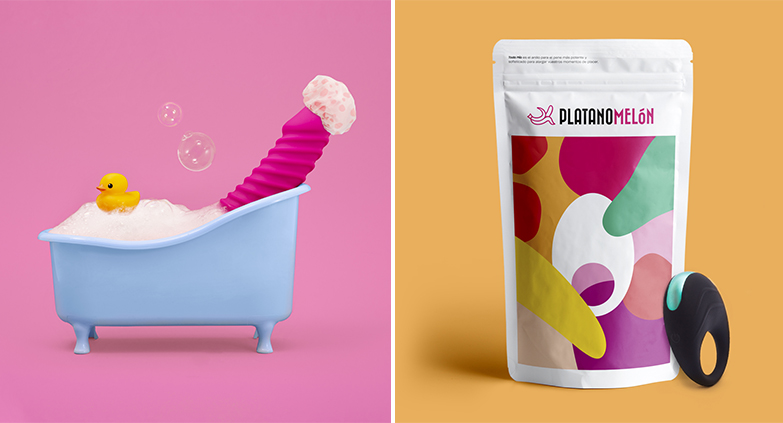 • What role do ambassadors play in Platanomelón?
The role of brand ambassadors is key. They are artists, content creators, comedians … who share our same goals, our same values. What we intend to do with them is to create an alliance that will help both parties to achieve what we alone could not. In this way we create a long-term relationship in which Platanomelón can count on them, with their talent, with their reach … and they can also count on our help whenever they wish.
They are women who care about the same things that we do and what we want is to unite to be able to go further together. They help us with our goal of generating debate and trying to break the taboos and prejudices still in force around sex. Specifically, more and more women are concerned about knowing their body and learning to enjoy their sexuality, which has been invisible for a long time. As a result of all this virtual debate, there is less modesty and more freedom when trying new things, such as erotic toys.
• You have grown very fast and are currently a reference in sex toys, what is your recipe for success?
Platanomelon.com is changing the world through innovation and quality products at affordable prices but, above all, also due to the creation of a new communication formula with the intention of promoting new ways of understanding sexuality and living with she. Through the humor, fun and professionalism of its team of sexologists, Platanomelon.com has built the largest community in the world around the sector, with more than one million followers, and 100% organic. This has been reflected in growth and consolidation as national leaders as well as sales figures that are multiplied by 2 and 3 each month.
Platanomelón is more than a brand of erotic toys thanks to the experience that is generated around them: the sale of our products accompanied by professional, close and fun sex education content is a source of learning and inspiration for many people: so that never get bored in bed (or out of bed) and live full sexuality. In addition to offering quality products and an educational experience, Platanomelon.com offers direct and personalized attention through web chat, telephone, WhatsApp and social networks, where behind there are expert people who accompany the person when choosing the toy you are looking for and solve your doubts. Thanks to our experience and the feedback we receive from our users and customers, we can affirm that, with all this, we get people to have greater self-esteem and therefore, more complicity with the couple and thus, be happier.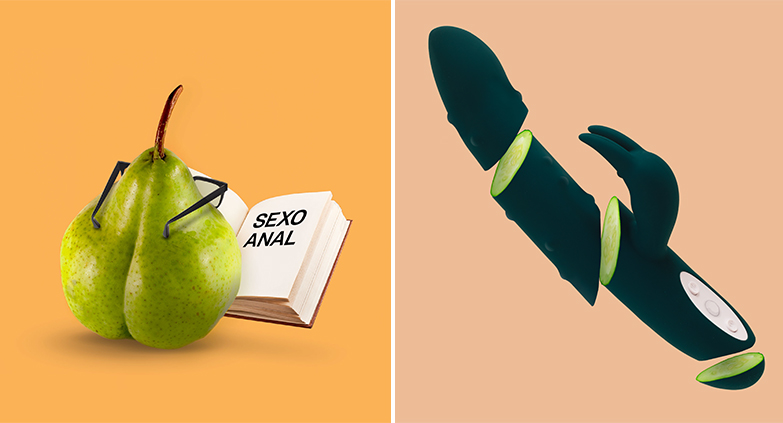 • In the actions you perform, how important is the packaging?
Packaging is one of the most important visible physical faces of the brand. It is very important because through it, we communicate the brand in one of its maximum expressions, not only helps the product speak for itself by revealing its main characteristics to know it better, but also because through the doypack in our In this case, we continue communicating the freshness of the brand through its color palette and fruit pattern, giving it the Perfect touch to convey the joy and diversity that represents us so much.
Another characteristic to take into account, is that being a product of 'intimate' use, respects the discretion required by this genre as well as hygiene with the help of its zip closure and thermal sealing, which is a double protection against contact with the outside. Another point in favor of this type of pack is that, thanks to its materialization, the product can be touched and allows you to get a better idea of ​​its dimensions.
• Next steps; Where are you going?
Our brand management is our strong commitment to sex education. What we like most about our work is living and having a "share of guilt" in the change in the social mentality about sexuality. Although there is still a lot to do, among all we can gradually talk about this pending subject and see it as something as natural as going to the movies, going out to dinner or playing sports.
We have many projects on the table and we are working every day to exceed our expectations. We would love to make an advance but we can only tell you that you will see it little by little on our website, social networks and newsletter.