Can you feel it? Something different is in the air… It smells like cotton candy, caramel kisses… Well, we might be going a little over the top! But no one can deny Valentine's day is fast approaching and, although some people are not keen on February the 14th, it's always a good day to give or get a little something. Don't you think?
This year Cupid's arrows have pierced our boxes and they are eager to be part of a lover's gift. Each box is great for little details that will surprise your better half from the very moment the box is in their hands on Valentine's day.
By the way! If you like our decoration… Keep reading! You'll find a downloadable template! 😉
Gift boxes for Valentine's day
If jewellery is your Valentine's gift this year, or if you are going for delicious chocolates or another little detail, this is the ideal box. It opens in a very original way too!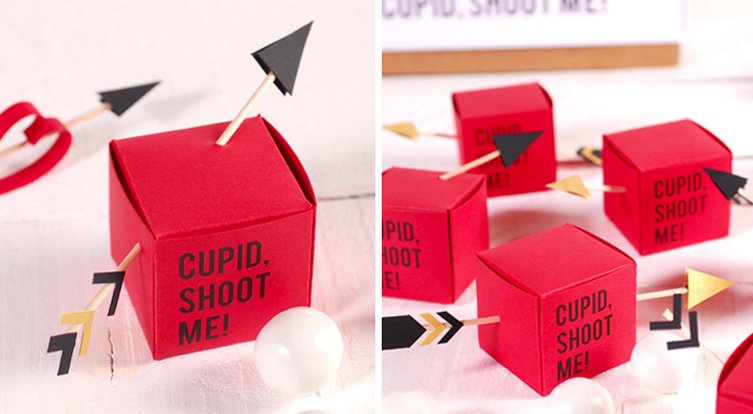 If your Valentine's day gift is larger, these boxes will hold any pretty present. No doubt you will place the perfect gift inside.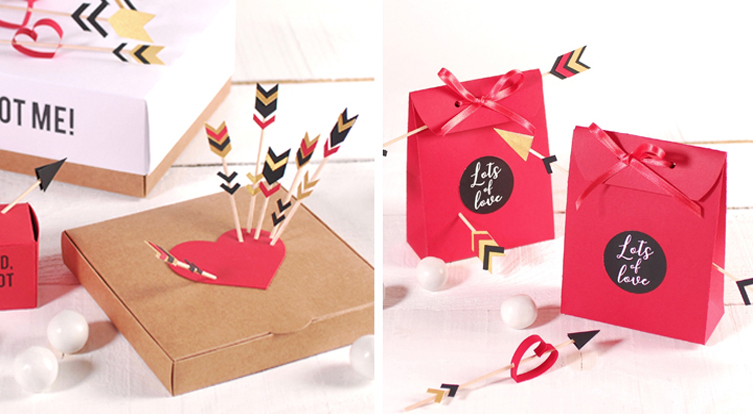 Last of all, if you want to surprise your partner with a romantic moonlit picnic (oh no, there we go again!), these picnic boxes are ideal to start off with a surprise.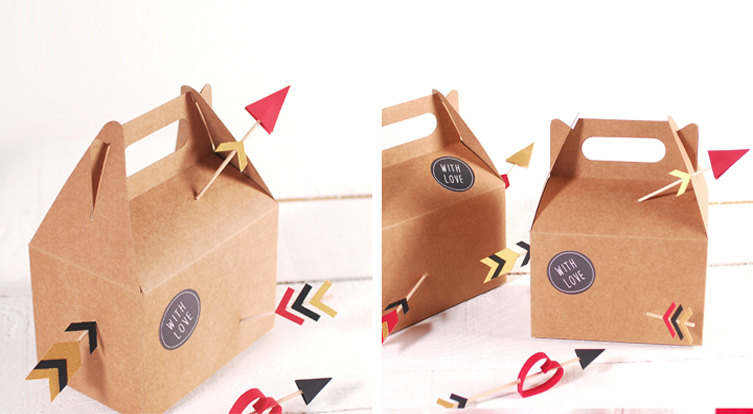 Have we managed to give you inspiration for gifts on the most romantic day? Well, if you want to add Cupid's touch to your gifts on Valentine's day… here is the downloadable template for Cupid's arrow, the one we have used on our boxes.
How to make your Cupid arrows:
These are the parts you'll find in the template. Don't download this image. The PDF we have provided has a much better quality 😉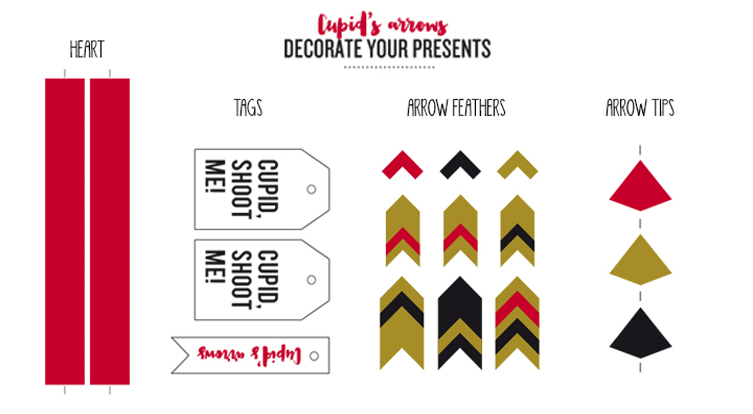 Cut out all the pieces and start assembling your love arrows!
They are very easy to put together. All you need is a handful of wooden sticks and glue.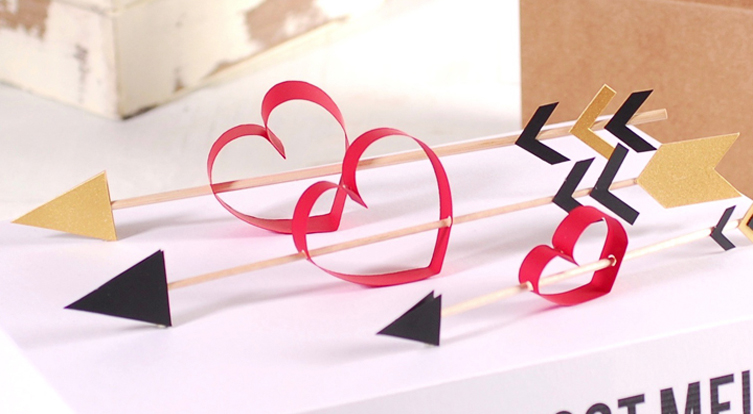 Hearts: fold the red strip in half (as indicated by the black line) and fold in half again (horizontally). Bring the two ends of the strip together in the shape of a heart and make two holes with a paper punch for the wooden stick.
Arrow tips: Fold the figures in half, as indicated by the black line. They will take the shape of a triangle. Place the end of the wooden stick between the two halves of the triangle and stick it on.
Arrow feathers: just cut them out and glue them to the stick! 😉
We have also added some labels for you to place on your gifts
If you use it, don't hesitate to share it with us using the hashtag #loveSP, which we will share on our Social Media!
Happy Valentine's day everyone!