Plastic floods the beauty sector with its packaging. That is why we have decided to change the conventional bags for this customizable and unique personalized makeup cardboard bag! Whether you have a business or an ecommerce, this post interests you. You are about to know a very good option of cardboard bags for your store.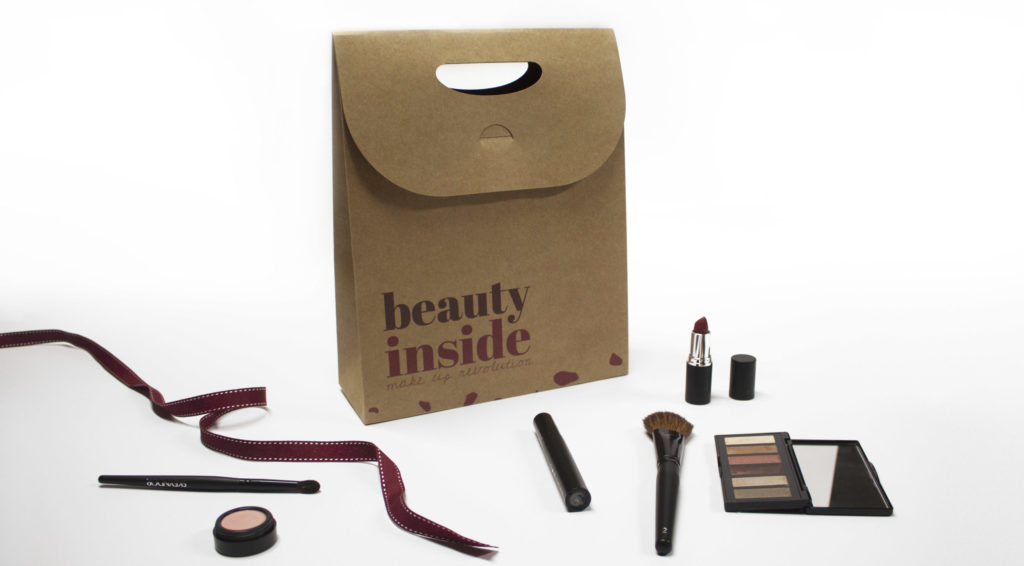 After launching our new collection of cardboard makeup boxes, we thought about designing a bag that allows transporting cosmetics in an original, customizable and sustainable way. We have created this cardboard makeup bag in our web configurator, without the need for editing or layout programs.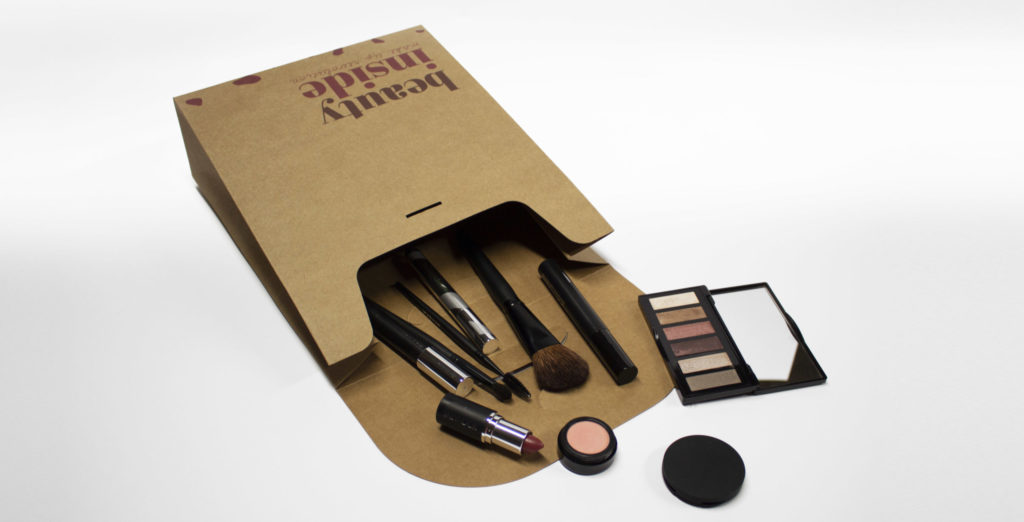 The easiest way to personalize your packaging online. It took us less than 30 minutes! We will show you how to customize your cardboard bag in this post:

First, select on our website the "gift bag with handle", REF: 2001. Choose the color that you like best: we opted for a simple but elegant kraft base, its natural color gives a more eco-friendly touch. Click on the "print" button, then "one side" and voilà, the online configurator will open.

Then, add the text that will be printed on the bag. You can use different fonts in a wide variety of colors, so the combinations are almost endless. You can also add images and icons from our library. As you personalize your bag, you can see how it looks with a 3D preview next to it. Super useful to see your final design!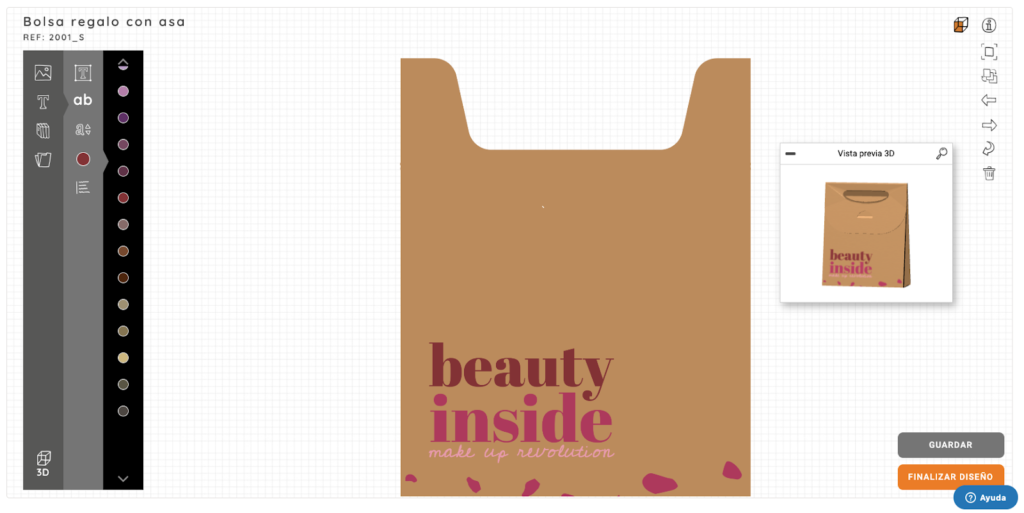 Once you are done, you can finish the design and add your cardboard bags to the cart. Now you just have to wait for us to prepare your order and send it to the address you have indicated.

Have you seen how easy it is? Soon you will have the best cardboard makeup bags at your door. These sustainable bags will give a more professional touch to your business, in addition to helping the planet.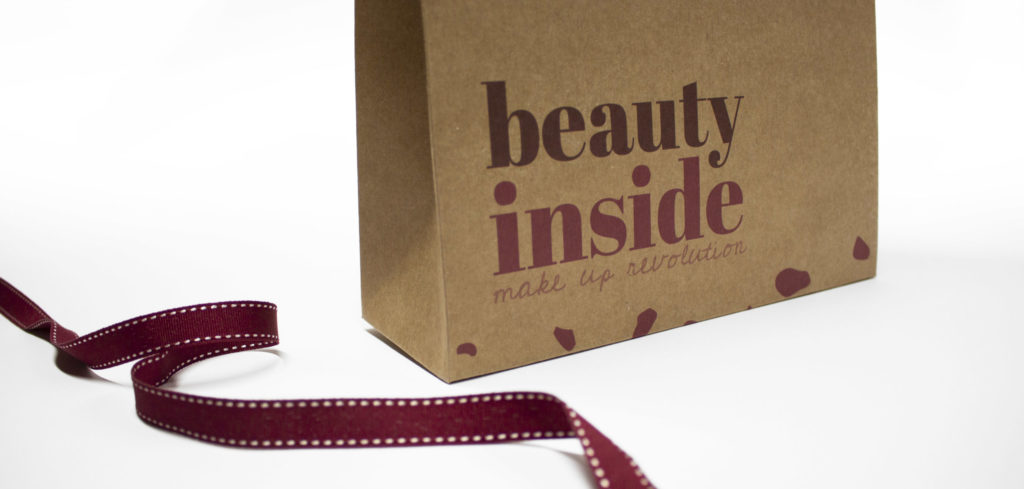 Tag us on your designs so we can upload them to our Instagram @SelfPackaging
Let's get to work!