We are starting the season of weddings, baptisms, communions and many more events! That's why we wanted to give you ideas for gifts to surprise your guests with. We have the ideal box for all kinds of details, if you are interested, keep reading the post.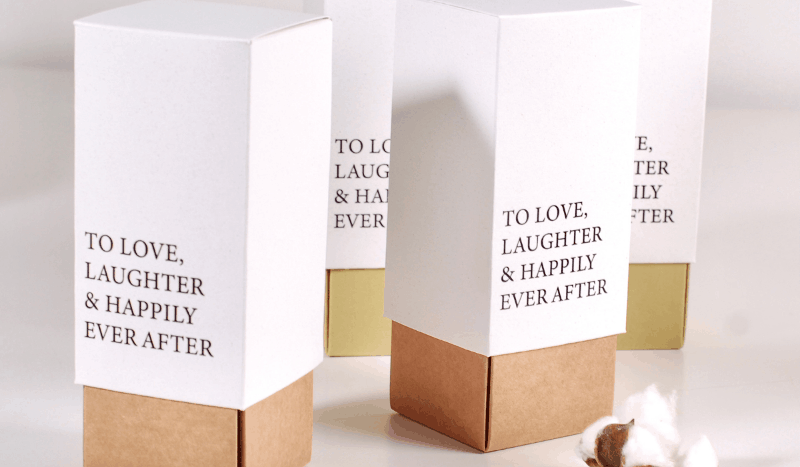 Getting married? Decorate your boxes for your guests
Your wedding day is one of the most important days of your life, so taking care of every detail is of vital importance. In all events, details are welcome, take care of the packaging and make your guests fall in love with them.
Before starting to decide on the packaging, it is important to know the dimensions of the gifts that we are going to give to the guests, the range of colours we want to use, the style of the event, etc. The more information the better, it will help us to have a clearer idea and concept so that the packaging can go with it.
Ideas and tips for decorating wedding boxes
Decorate the box and make it unique! On our website you can find thousands of references of standard boxes, customise it to give it a personal and unique touch. From the colour, the text or the logo on the box, etc.
You can also add external details such as labels that will give it a special touch. Include your favourite phrase, the date of the event or the name of each guest.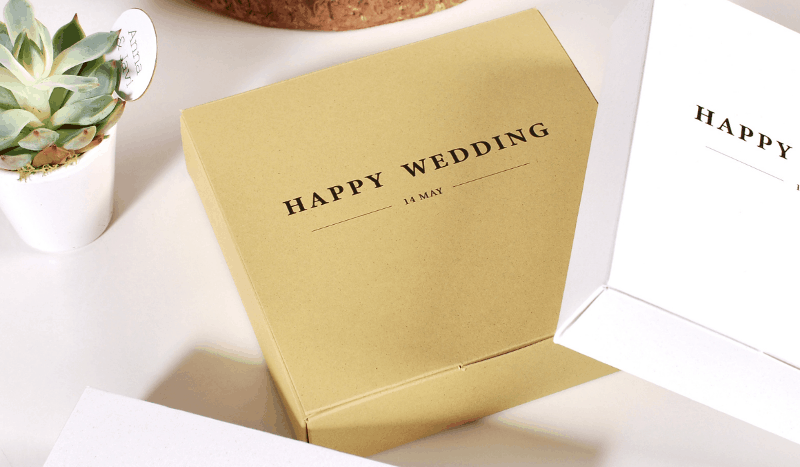 Special details to surprise
Choosing the right gifts for your wedding or event is not an easy task, that's why we want to help you. We collaborate with our clients like MirandaGreen, who have been using our boxes to protect their products for years.
That's why we are going to show you a selection of some of our favourite products:
Let's start with this delicious drink as a gift for your guests. The design of the bottle will make you fly to a romantic world, and as it is made of glass, you can reuse it afterwards. For this detail we propose our elongated box with lid, a visually attractive box available in various colours. Play with the base and lid in different colours and create different combinations. Its durability makes it perfect for transporting once the event is over. Finish it off with a personal touch with personalisation.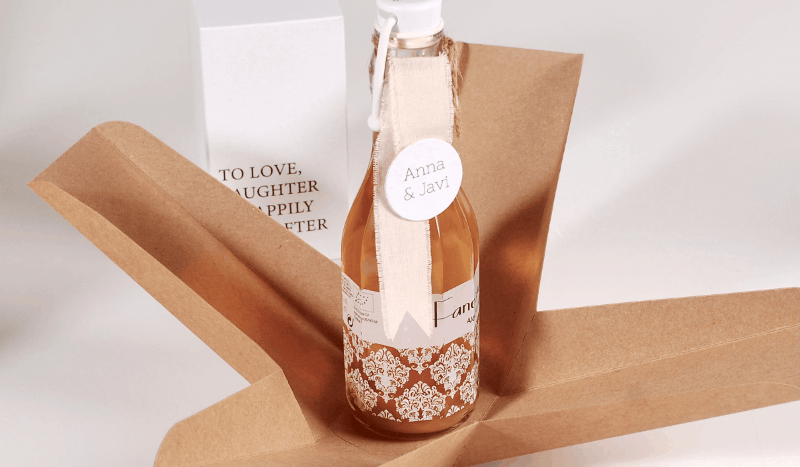 A gift that lasts forever! Plants are always a great gift option, everyone loves them and they can be a gift that lasts forever. Choose from the wide variety of options available and let your guests "match" the one they like the most. For this gift, our box with transparent lid is perfect, the cactus will be displayed like a work of art while you can personalise the box with a date, name or phrase.
And for all those guests who are not very good with plants, we also show you a green idea that needs no care, the artificial cactus. We are sure that this one will last forever!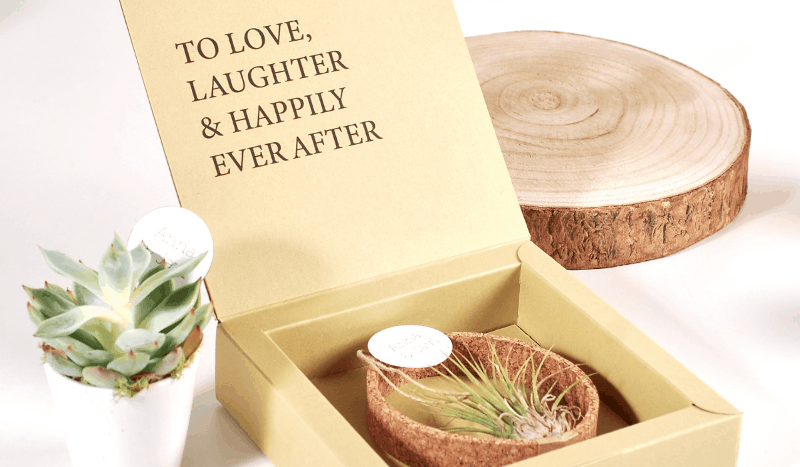 Salt as a covenant of love
Legend has it that in the time of the patriarch Abraham, salt was used to seal friendship agreements and contracts. This is why many brides and grooms choose to give salt as a token of friendship and gratitude to their wedding guests.
Use our box with flower closure to give a unique and special touch to your wedding favours.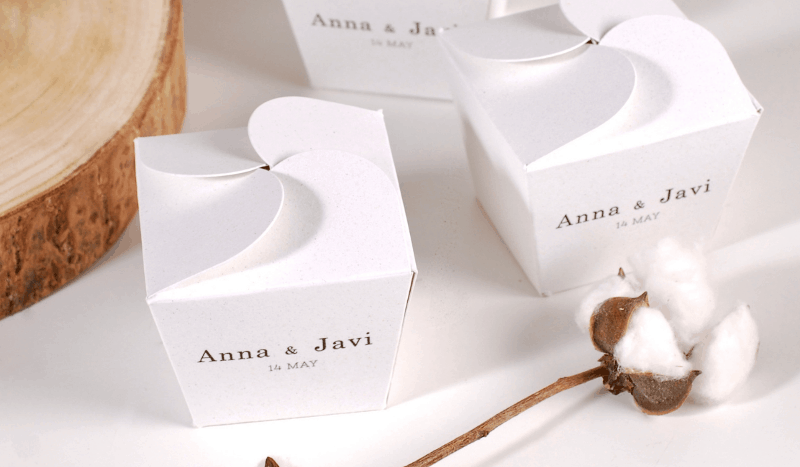 Your wedding day is undoubtedly one of the most special moments, so we are grateful to be able to accompany each of you during this day. On our website you can find many more ideal boxes to use on this special day.