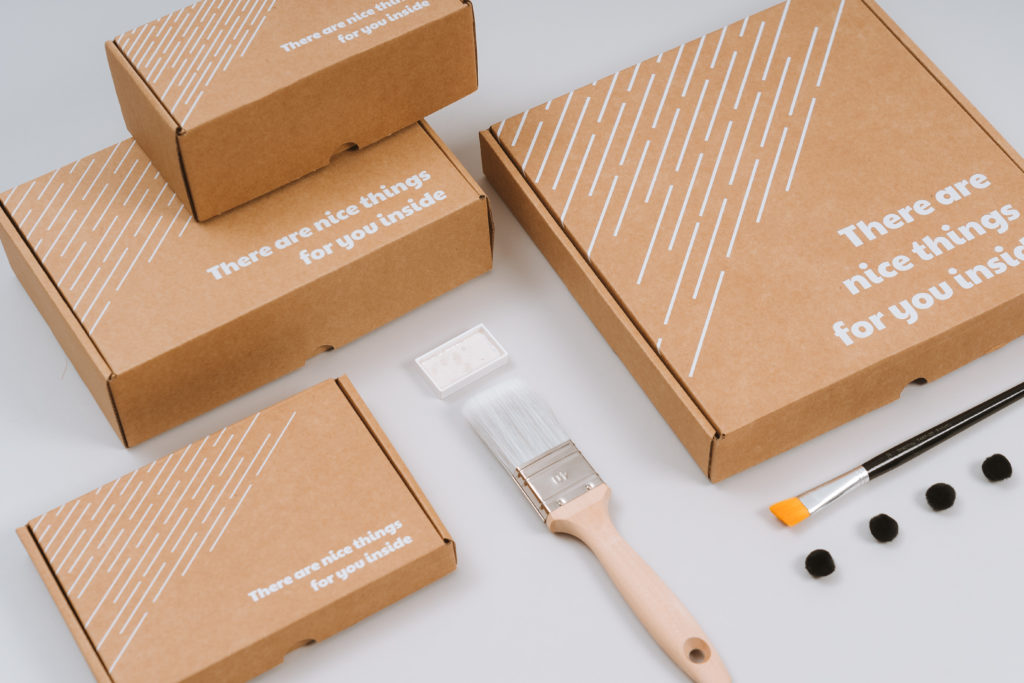 Fall in love with your customers by sending your product. How? The key is in the packaging. Take care of the smallest detail packing your e-commerce to make a difference. Customize your online sales boxes to improve the consumer experience and leave a mark! Take note of the following tips!
A post made in collaboration with Warm Home Life.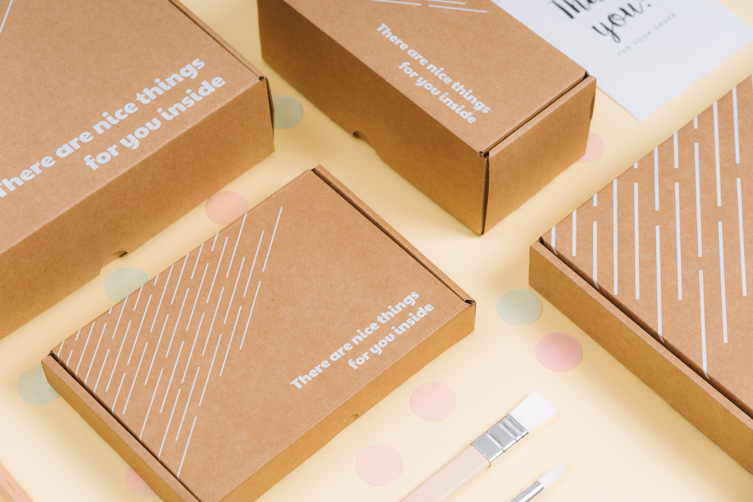 The box where you send your product is, for sure, the first tangible cover letter. Be part of the shopping experience of your business. This box speaks on behalf of your brand and your identity. For some time now, packaging has become a key element of material communication and that is why it should not be ignored.
In our online store you can find the solution to customize the packaging of your online shipments. Having your own boxes designed and adapted according to your corporate image, is to improve and position your business to the next level. By giving value and character to the first contact your client has with your product, you will gain confidence and fidelity; In addition to perfectly protecting your product with quality cardboard.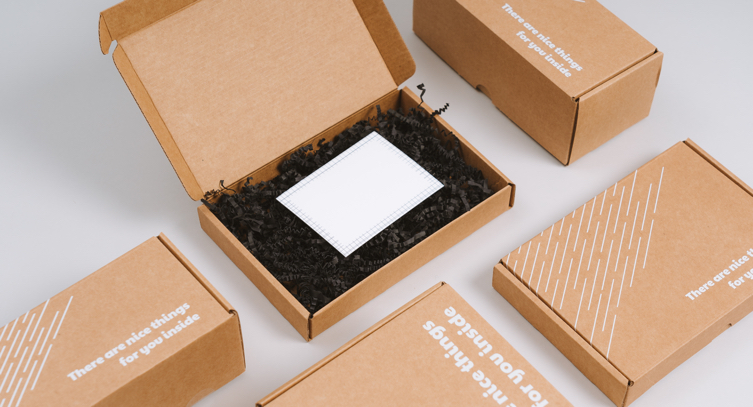 Customizing your boxes is very simple with printing them. Enter our website, select the size, color and units and access our design configurator. You can print all sides of the box or one. Once there, you can upload your own design directly or customize a design from our platform. We have many graphic resources that you can use! Our digital printing is of great quality and we can even print your design in white ink.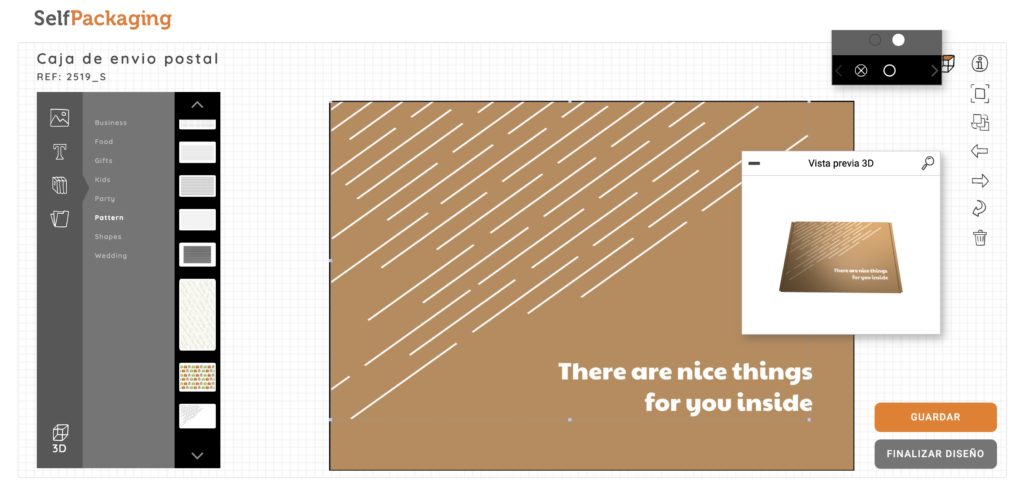 With a quality impression, you will get an attractive packaging. Apart from becoming a beautiful and eye-catching box, it is the perfect opportunity to improve your consumer's experience. This should be one of the main objectives when deciding how the packaging for your e-commerce should be.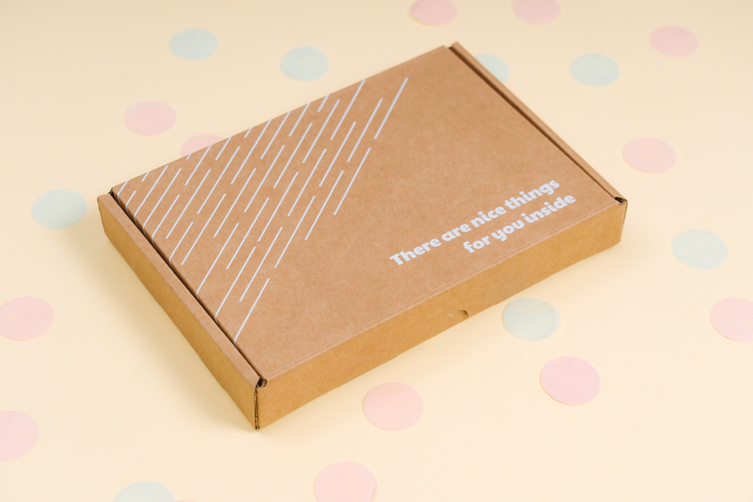 Connect in a direct and powerful way with your client thanks to the printed communication on your boxes. Make a difference with respect to your competition, customizing them with a greeting or dedication. Thank your customer for the confidence in having purchased your product. You can include a funny message like, for example, "This box contains beautiful things", "This box is also glad to see you", "Thank you for choosing us!". Use the surface of the packaging to convey the values ​​and voice of your brand. Take a smile to your consumer with an attractive message with a design to match.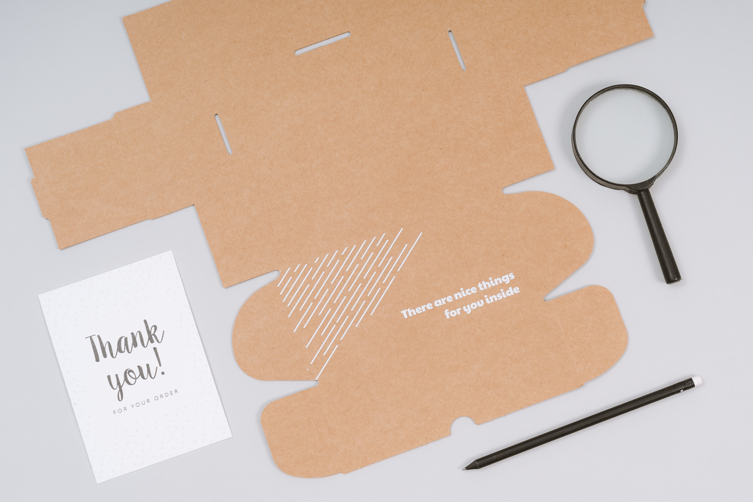 Thus, unboxing your product into something that your customer remembers. In addition, you can complement it with small great details such as confetti inside, printed or written cards of your handwriting, and so on.
There is another gesture that consumers appreciate and that strengthens their confidence: be assured that your package has not been opened before. How can you prove it? Add an "inviolable" sticker to your packages, using our transparent stickers on the closure of each box.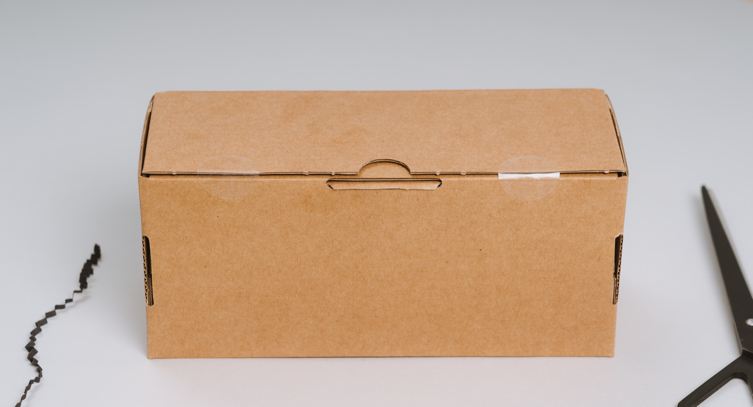 Should we tell another secret? If you discover that your client saves your box to reuse it to store things at home, that is a very good sign. It means that your box has been a success and that he liked it so much that he was encouraged not to throw it away and give it a second use.
You know! Make a difference with designed and attractive boxes for your e-commerce with SelfPackaging!