Since it's almost spring, Easter is just around the corner. And since it's fast approaching, it's time to decide what we are doing or how we'll present those delicious chocolates. Learn some Easter ideas to decorate your boxes for Easter and surprise your kids or clients!
Here are some very simple ideas everyone will love. Perfect for little gifts and small chocolates. And of course, with the Easter bunny at the very centre.
Bunnies are a must for Easter! According to the legend, this creature is in charge of bringing baskets full of colourful eggs and sweets to children's homes. So, we have decided to decorate all the boxes with this character.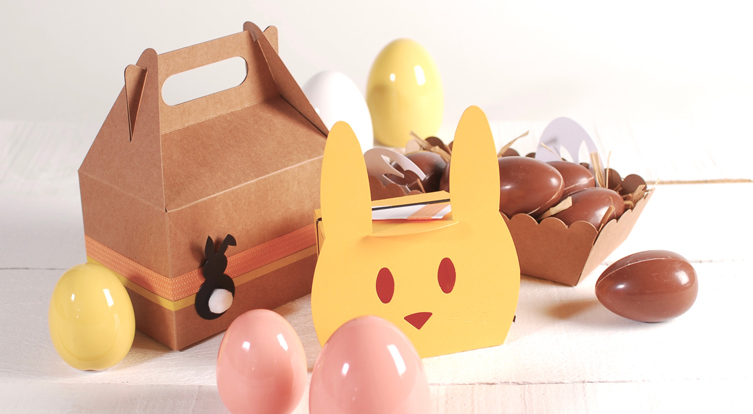 Let's begin!
Easter ideas: White bunnies boxes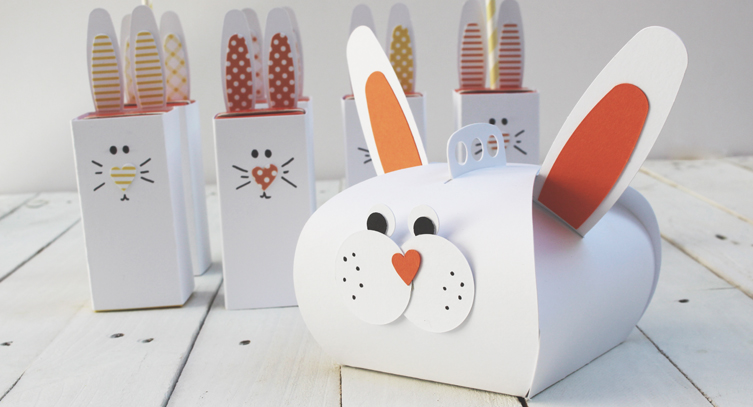 A big white bunny with three little orange and yellow ones. This is the first of our ideas.
Decorate your little one's party or surprise him or her for Easter with rectangular boxes made into funny little bunnies. This is an orange-juice-carton-shaped box with great big yellow or orange ears, decorated with spots or stripes. You can draw the bunny's face on and add a heart for a nose, with the same pattern as the ears.
On the other hand, with our confectionary box, you can create another bunny and place eggs or chocolate figures inside.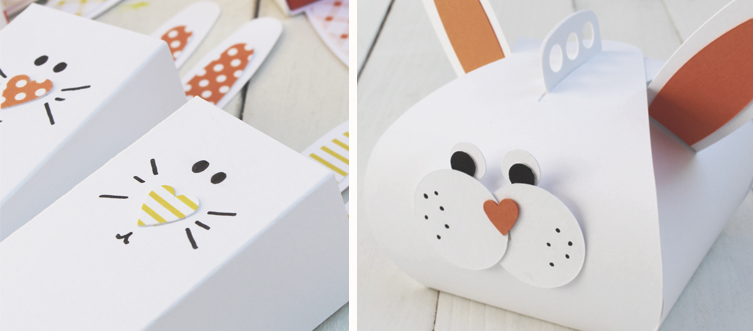 They'll look really cool!
Easter ideas: A bunny with a white tail box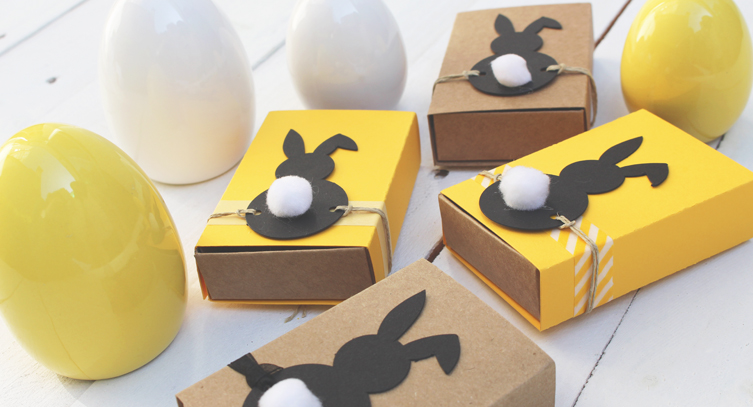 Do you want to place little gifts in a fun little box?
Our new labels are ideal for this decoration. We have combined our matchbox, the yellow and Kraft-coloured model, and have added a yellow washi tape. We have also added our bunny-with-a-white-pompon-tail label, tied to the box with a ribbon or string.
Very, very simple decoration that little ones will love.
No one can resist that tail!
Easter ideas: Bunnies on invitations boxes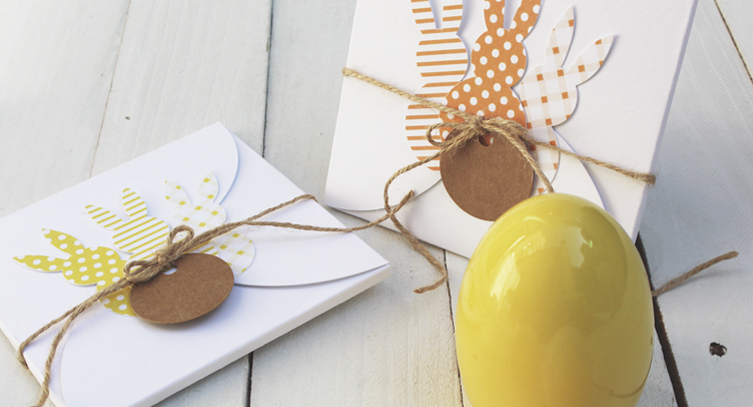 Not everything has to be about chocolate! We'll be stuffed with sweets. How about a fun message or postcard?
For this idea, we have chosen our white box for invitations and decorated it with our bunny toppers without the stick.
We decorated them in two different colours, yellow and orange. We have tied the bunnies to the box with a thick hemp string tied in a bow together with a round Kraft-coloured label. On it you can write the name of a person or a short message.
The perfect box for cards or invitations!
Easter ideas: Loving bunnies boxes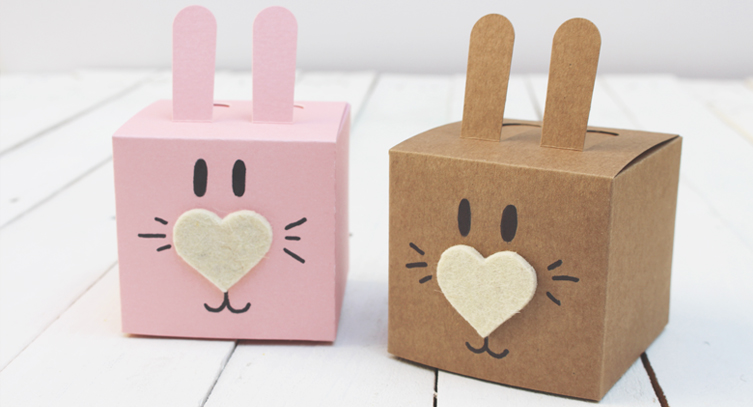 These bunnies are so lovable! A glance is enough to realise they give off tons of love.
We have decided to cut nice little ears on the top of our square box and drawn the bunny's face with a black felt-tip pen. We have added a romantic touch by using a white felt heart as the bunny's nose. How cute!
You can place chocolate eggs or any other sweet inside. Perfect for kids or shops!
Easter ideas: Egg with a bunny box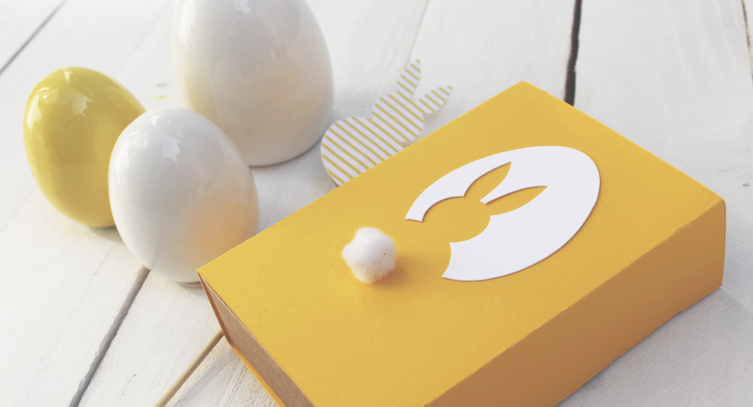 Last of all, we bring you an idea made from our rectangular box, the yellow and Kraft-coloured model.
We have chosen these fun white Easter egg stickers and, using the outline of the bunny, we have stuck a white pompon on the box to make the tail.
A very original idea! You won't need a lot of imagination to see the bunny.
What did you think?
These ideas are easy to make and perfect for Easter or any children's party. Playing around with bunnies you can make all kinds of decorations.
Do you have other ideas? We want to know all about them! Don't hesitate to tell us what you are planning to do for your own Easter decorations.