We can almost taste the smell of chocolate that comes from inside our boxes; because Easter bunnies and chocolate eggs are right around the corner. And at Selfpackaging we are prepared so that your box looks perfect and you can customize it to the maximum for this sweet day. And how? Well, with our configurator with which you can decide how your box will look. Will your logo have a large size, a personalized phrase, some drawings, will it be colored …? Read on to find out how!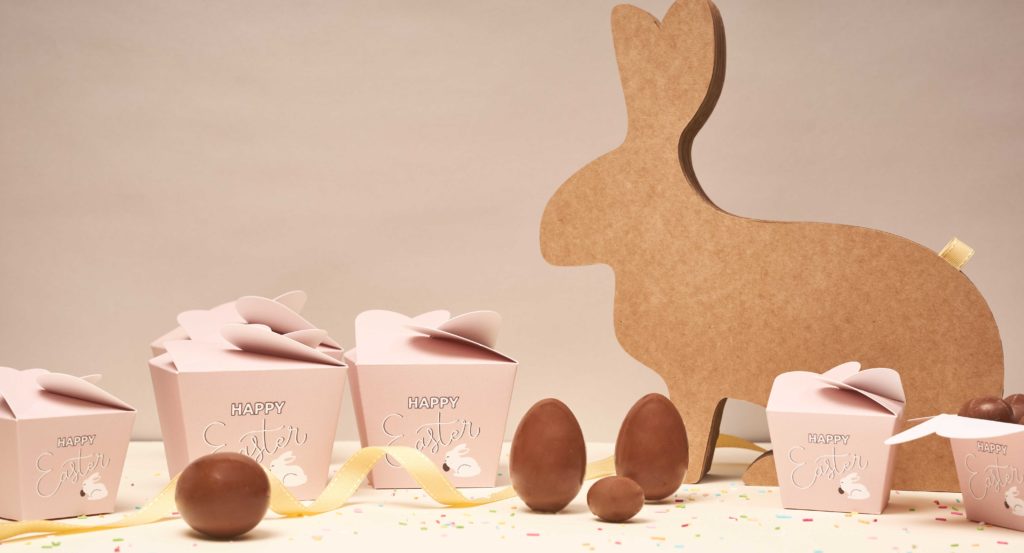 Many of our festivals have their origins in religion, but the influence of other countries has made us embrace some of their traditions. And this is what happened with Easter, in which the chocolate figurines have become one of the icons of this holiday much appreciated by the little ones in the house – and by those with a sweet tooth too! -. But chocolate has its trick, and if it is not wrapped well instead of a figurine, we will end up giving away an impossible puzzle to assemble. But luckily, we have solutions to avoid it.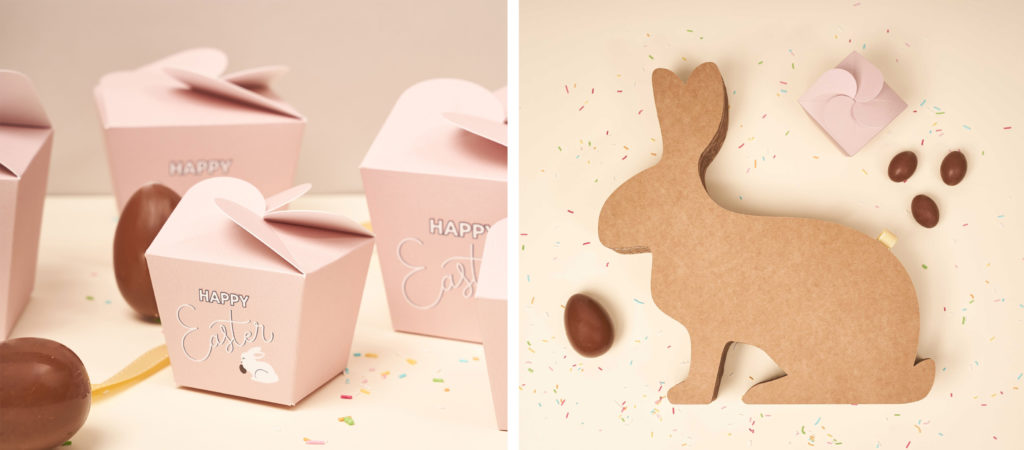 Our gift box is perfect for this occasion. There are 2 sizes available, S and M, and its slightly narrower base makes it the ideal support to hold any chocolate figurine well. This will ensure that it will arrive perfect and ready to enjoy. You can also choose between 28 colors that will give your packaging the look it needs. The gift box is undoubtedly one of the most fun for its spiral closure. And it can still be better if you add your design, or one of ours that you can find in the different categories of prints.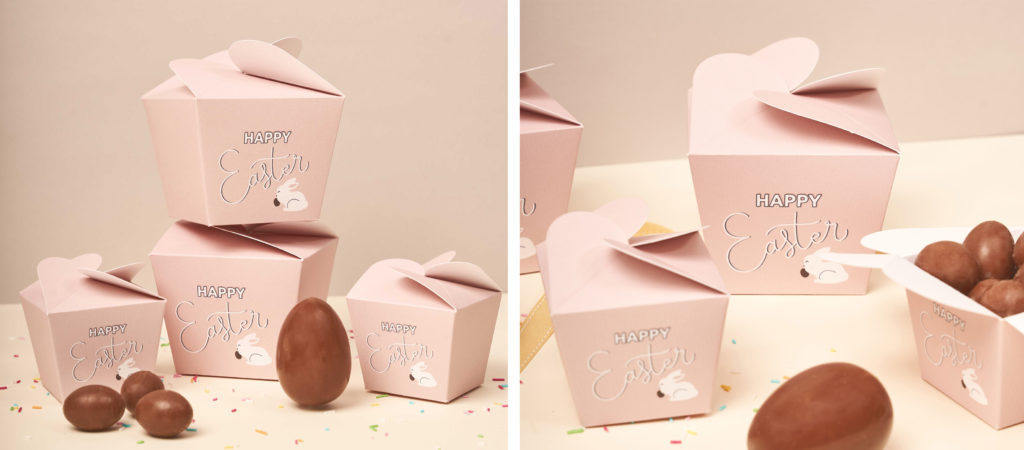 But if you prefer a slightly more classic packaging, for this Easter your best ally can also be the gift bag with a handle. This time we can decide between size S or L, and 6 different colors and somewhat more sober than those of the previous box. This option can be perfect for adults who refuse to make chocolate only for the little ones.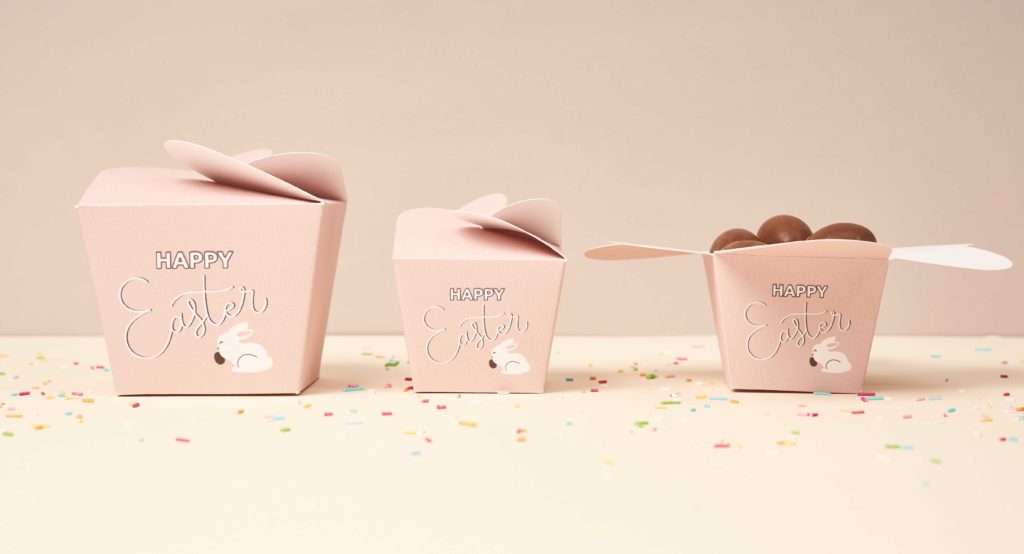 In addition to offering you a strong and sustainable box with the environment, we also care about the details; Like you. Functionality is very important, but the way of presenting it too. And that is why we encourage you to try to edit your own box and customize it 100% so that it is to your liking. Do you know what you can see live how it will work? To do this, you must access the "printing" section of your box configuration and click on "modify design" and … Let your imagination fly so that you have an impressive packaging! Simpler impossible.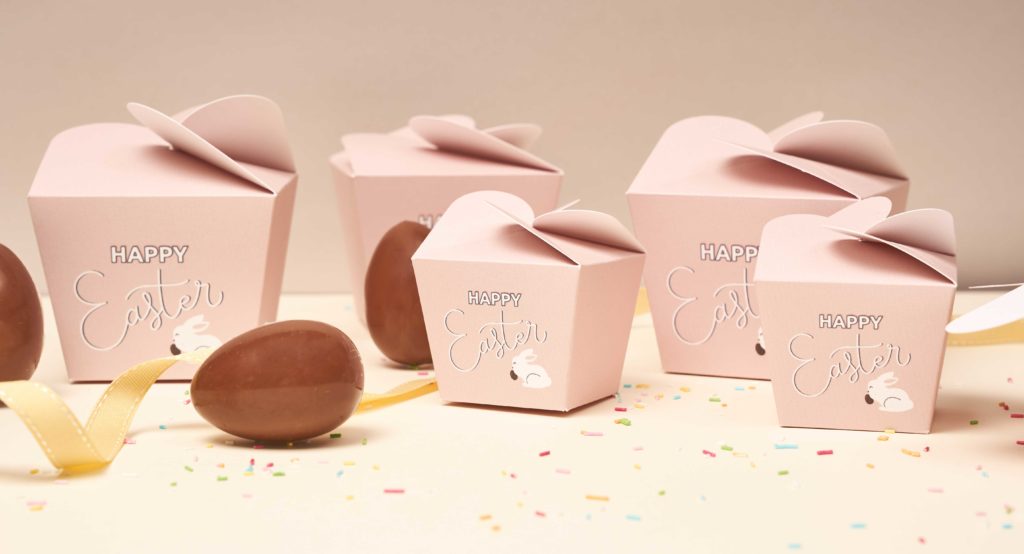 And if during the process you get stuck or have any doubts, remember that on our website – lower right – you have our live chat available to help you with whatever you need.

Happy Easter!