As you already know, quite a few days ago we officially inaugurated Christmas here. It is a time of year that we love because we are passionate about giving gifts and decorating. We like to make every gift special, year in year out.
Besides the gift, the wrapping is also important because it is the first thing that you see. Unwrapping a gift is almost like a ritual for people young and old. You can't help trying to guess what is hidden under the wrapping by using clues like its weight and size. While some unwrap their gifts in a hurry because they can't handle not knowing what it is; other are very careful and they take time opening each gift. They even want to keep the package's box and decorations. We are like them, we love giving our gifts over perfectly wrapped and decorated. We make the wrapping ritual pretty and magical.
Today we are showing you more ideas to give your gifts a special and unique type of wrap.
Are you ready to start wrapping? Let's get to it!
A super post made in collaboration with Warm Home Life.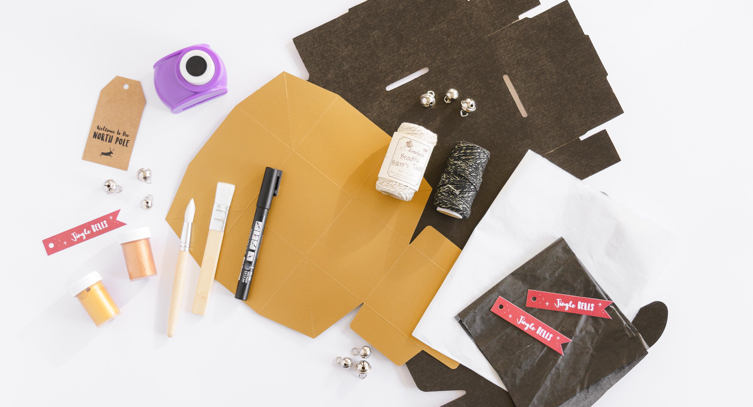 MATERIALS:
A Black permanent marker
A brush
Gold and white paint
Black and white tracing paper
Scissors
Circle stencil
STEP BY STEP: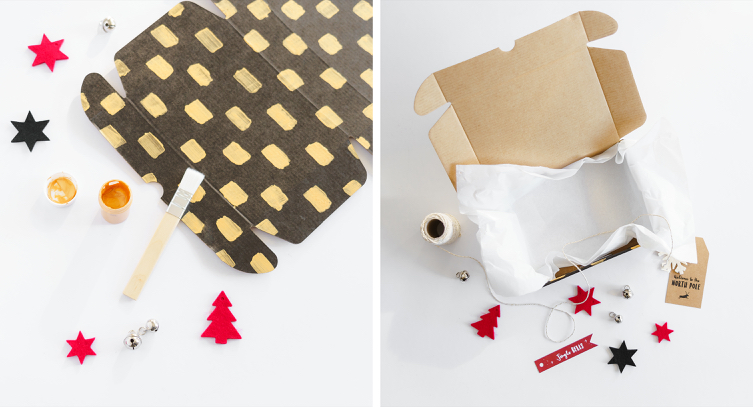 Start decorating the black rectangular box. Before assembling it, make a smudged pattern with the gold paint and a flat brush. Try to make the smudges even and that each row is odd to avoid them making a perfect square.   

When the paint is completely dry, assemble the box. Now cut out the white tracing paper to fill the bottom of the box. This way the gift is more protected and will look nicer when you open the box.  Then, place the gift inside before closing the package.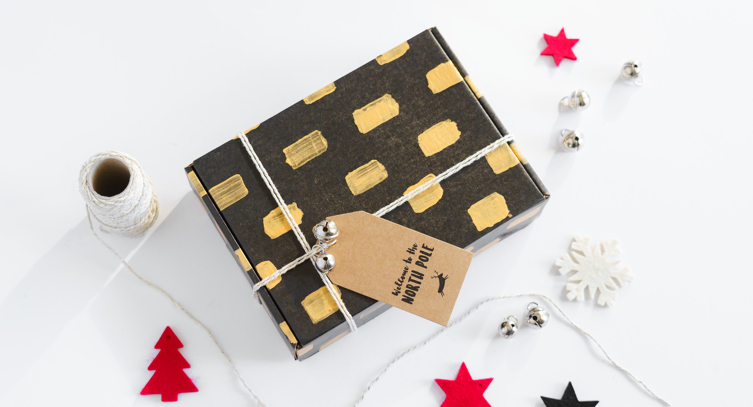 Cut a piece of white metallic thread and wrap the box like a cross, trying to place the intersection on the bottom left-hand side of the box so that it isn't symmetric. So that the thread stands out more, use double thread. Now add one of our beige-coloured north pole Christmas labels.  Then add a big rattle and another small one. This way your gift will have a fun, Christmassy touch.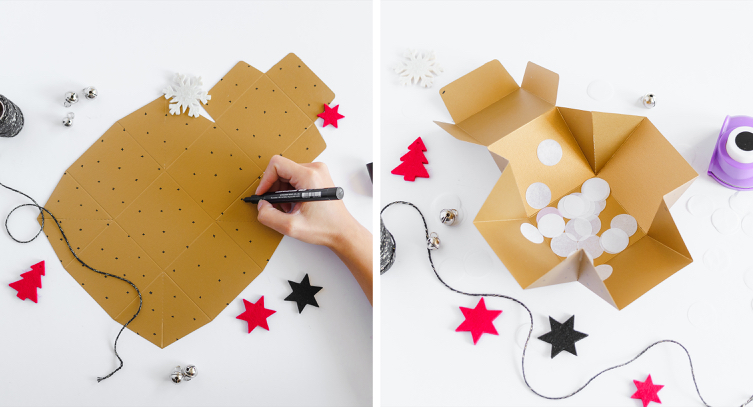 Then, decorate the box in gold. With the help of a fine black marker pain, draw some small crosses. We advise you to draw each cross randomly to avoid it being a rigid, symmetrical pattern.

When all the pattern is dry, cut out some circles of white tracing paper using the stencil.  These circles will act as a confetti inside the box to go with the gift.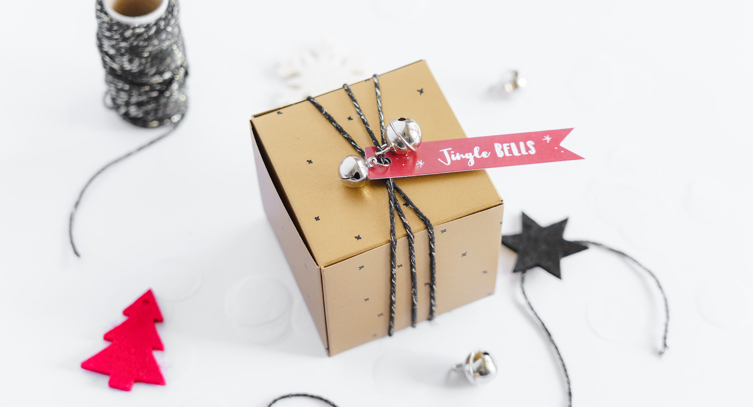 Cut out the black metallic thread and go around the box three times in the same direction. Then dry each side so that the three threads can be seen on each side. On the last loop add a red Christmas label. Now, like with the last box, give it a super Christmassy cool touch with rattles. Use a big one and a small one so it looks more dynamic. To finish, knot the thread on the bottom of the box so that it is hidden.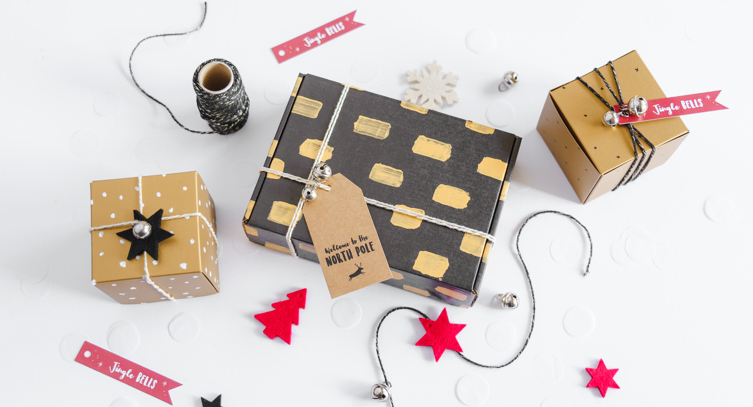 Another option for the square box is to use white acrylic paint and a fine paintbrush. We can paint another type of pattern by putting uneven dots covering all the box' surface. That looks really cool too!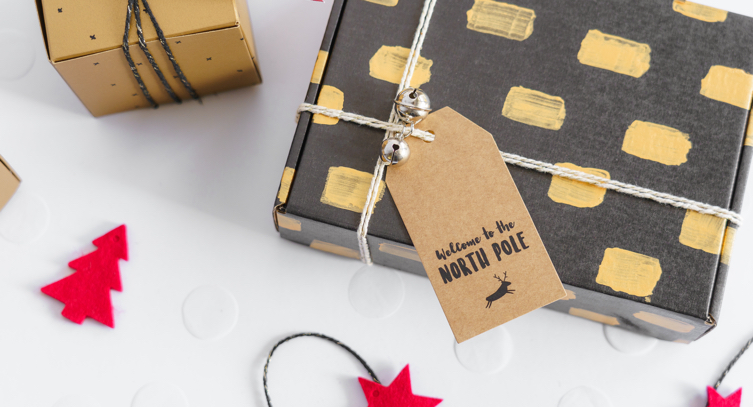 We can't wait for Christmas to come around to fill the tree with beautiful gifts like these!