Mums and dads, there's not long left until the start of the school year 2016-2017, and undoubtedly for many of you, the kids will find it hard getting back into the old routine: classes, books, early mornings and studying. After all that summer fun, it's time to get your skates on. To make all of this a bit less difficult, we bring you some handicrafts for when your kids go back to school. Recycled toys using our cardboard boxes.

Have fun with your kids by decorating boxes and turning them into fantastic toys.

Going back to school requires lots and lots of organisation, but we shouldn't forget that, above all else, we want children to have fun while they're learning. We'll show you some ideas from Facilísimo that will help you to create your own family wall planner to keep everything organised.
All of these beautiful items are available in various styles!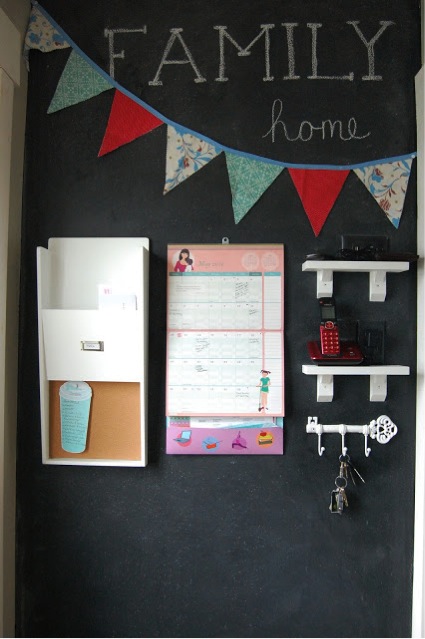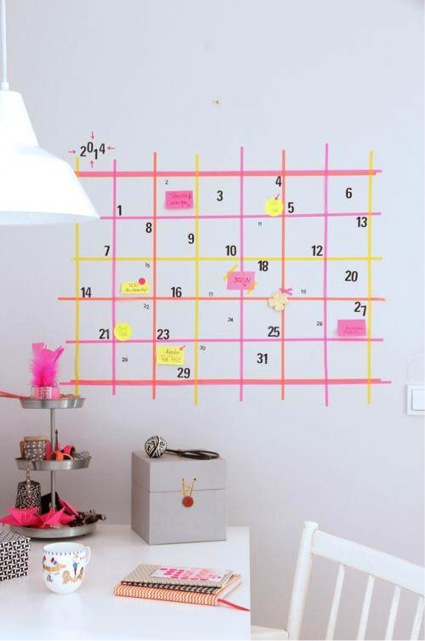 And as long as we're getting ourselves organised, what about this original lost socks rack from Oui Oui? I've got no idea how it happens, but we always end up losing them.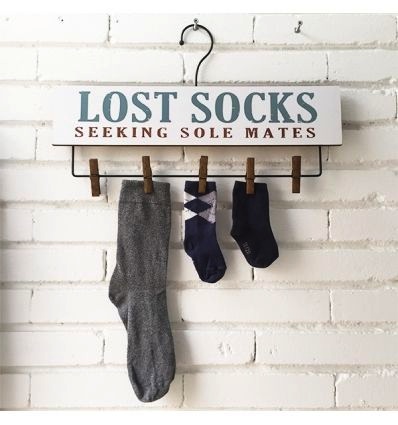 Now that we're all organised, are you ready to have fun with our recycled toys?

Toy number one: Who is it?, a face building game involving blocks. A simple idea, but one that will keep your kids entertained for hours on end.

Made using our elongated box (reference 4003S). Each side of the box has a different part of a face on it, so that the little ones can have a fun time putting together with faces and creating a variety of different characters.
Customise the different parts of the face as you please! We came up with this: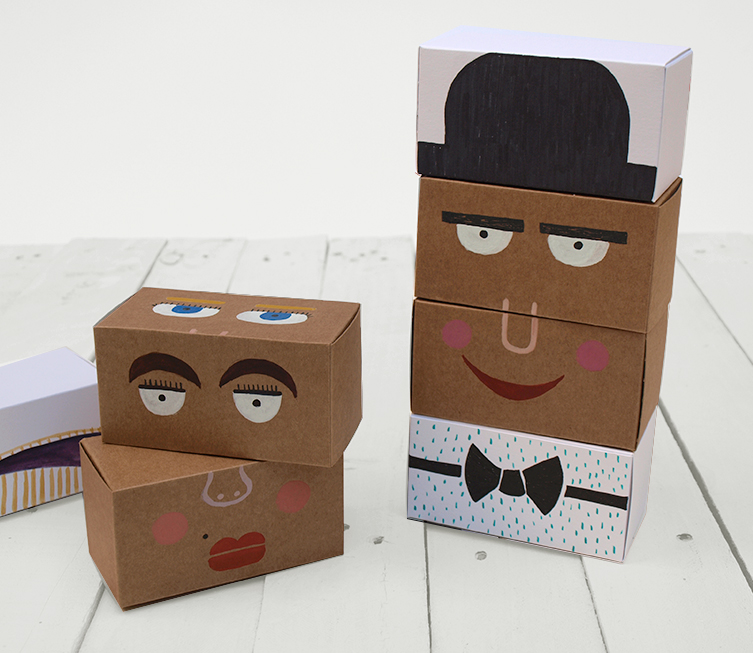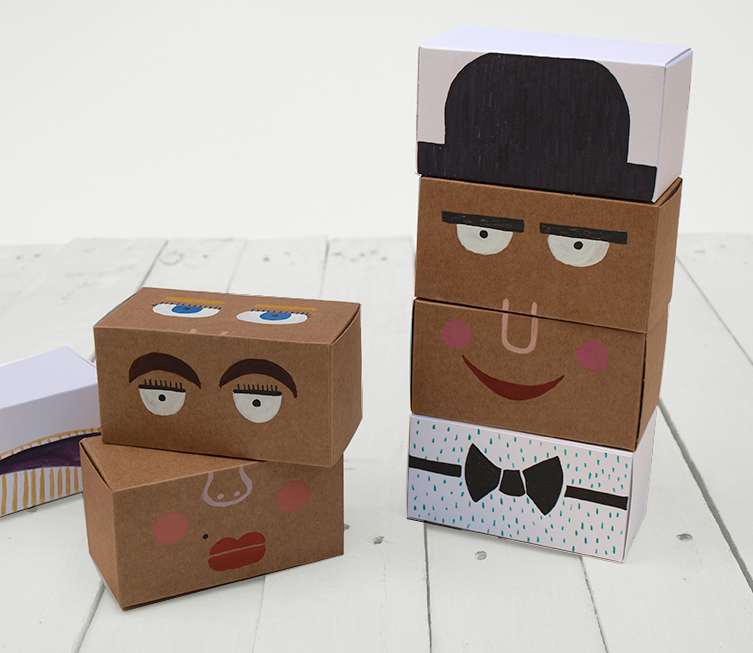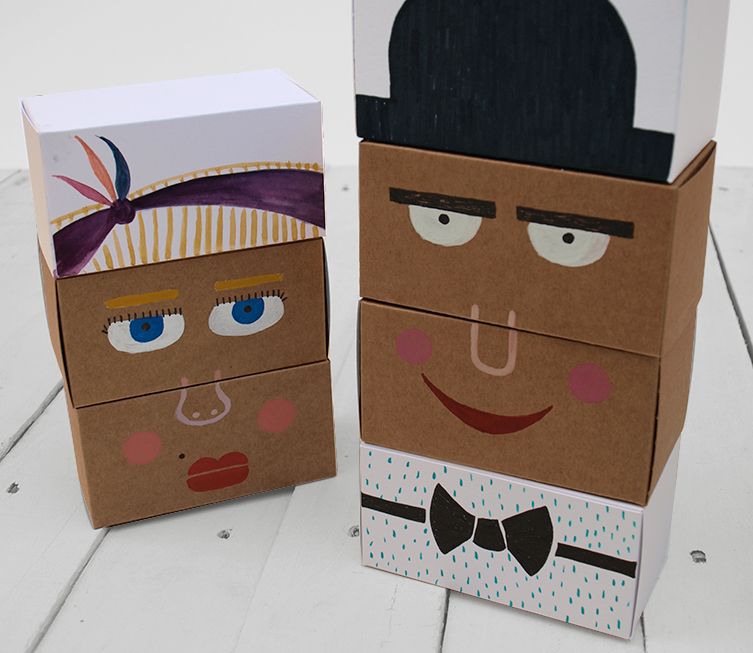 Have you seen the hilarious result? Who's who? They'll have a great time!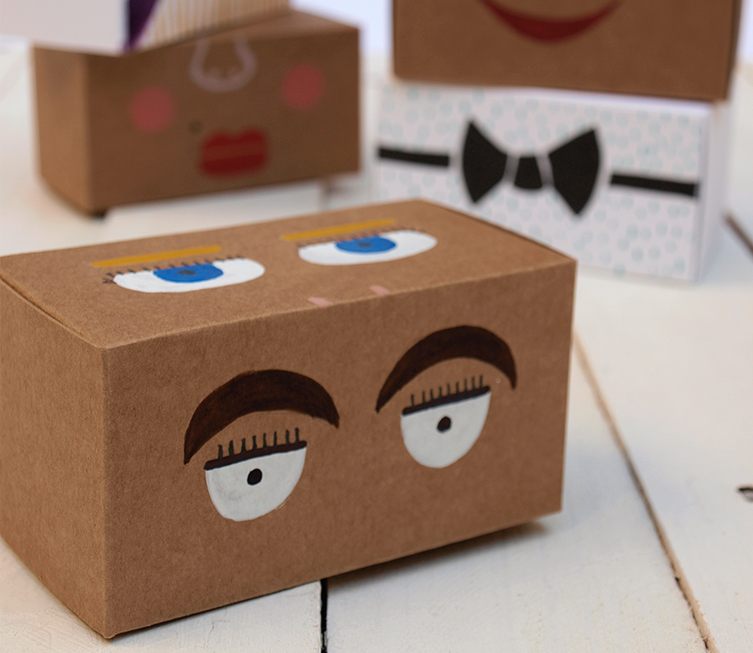 Now onto toy number 2: The Fish. A lovely story told using our matchboxes. You'll find it very touching!

What will you need? Nothing more than our matchbox (reference 2385), some paint and some used matches. First of all, let's paint the picture that we want onto the little closed box. We've drawn a fish (without his tail).
Look how cool the drawing turns out! Let your imagination run free!
The next step will be to put the boxes together in the middle to form the fish's tail.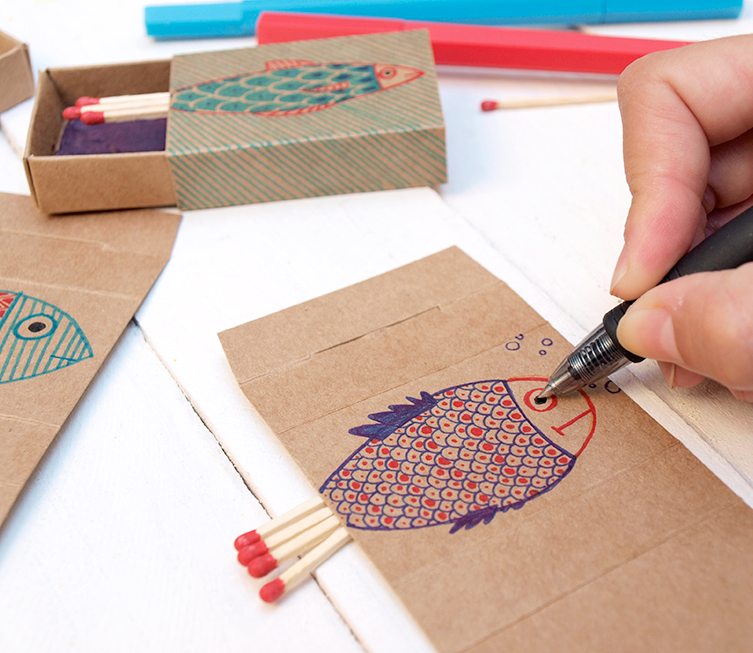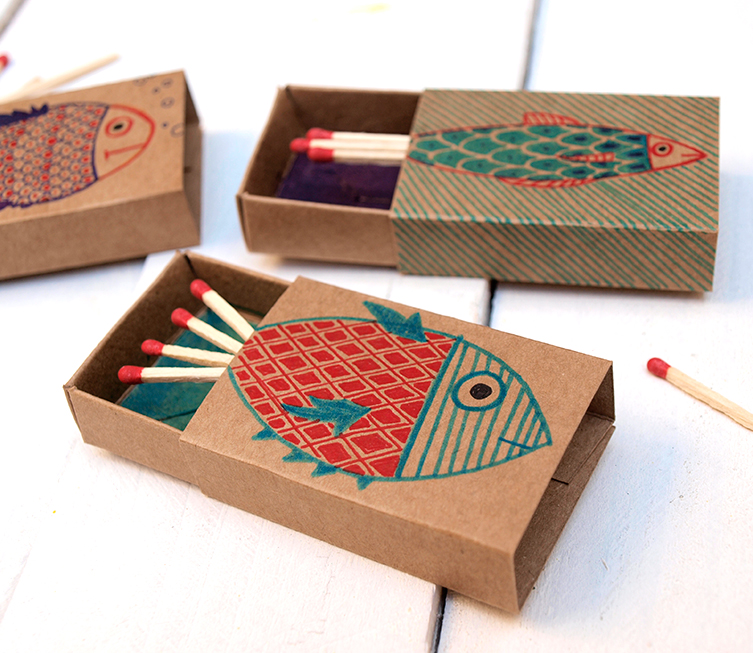 The result is fantastic!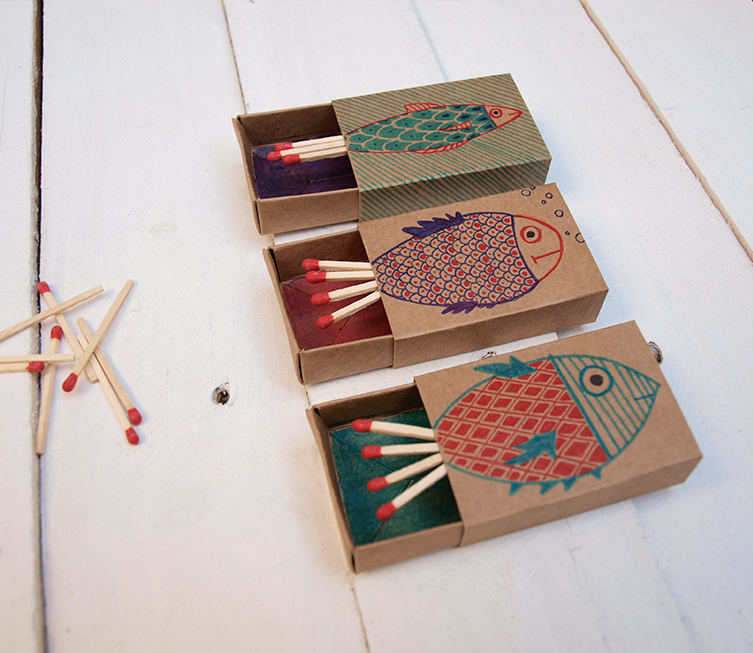 These are some brilliant ideas for arts and crafts gifts to enjoy or to give as a present to children, don't you think?
Number 3: Building little houses. The littlest kids will enjoy building with blocks made using our square box (reference 4001). They'll be able to make the tallest buildings!

Decorate the little boxes to look like the walls of a building and marvel at the end result.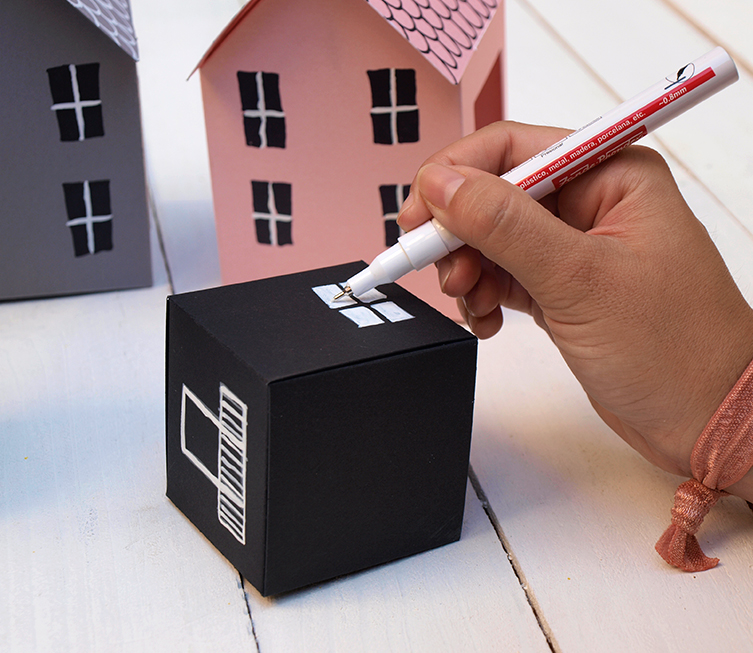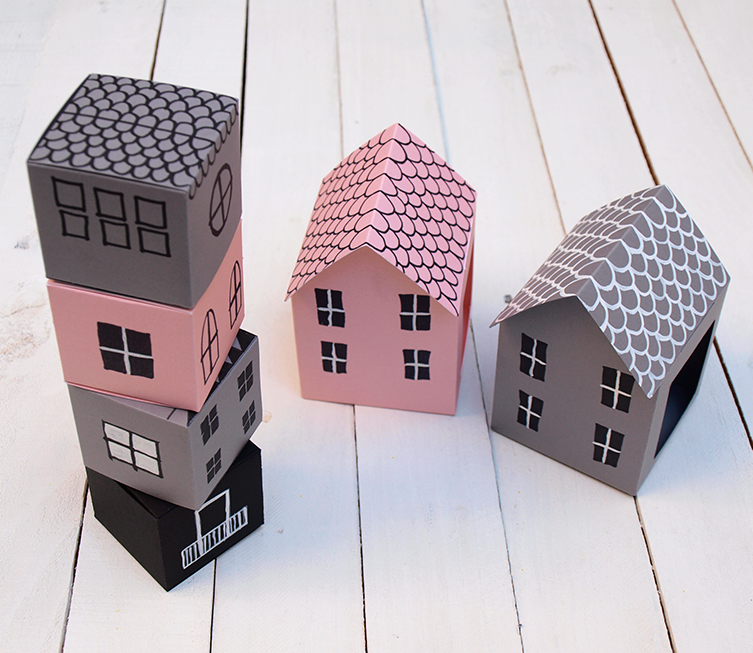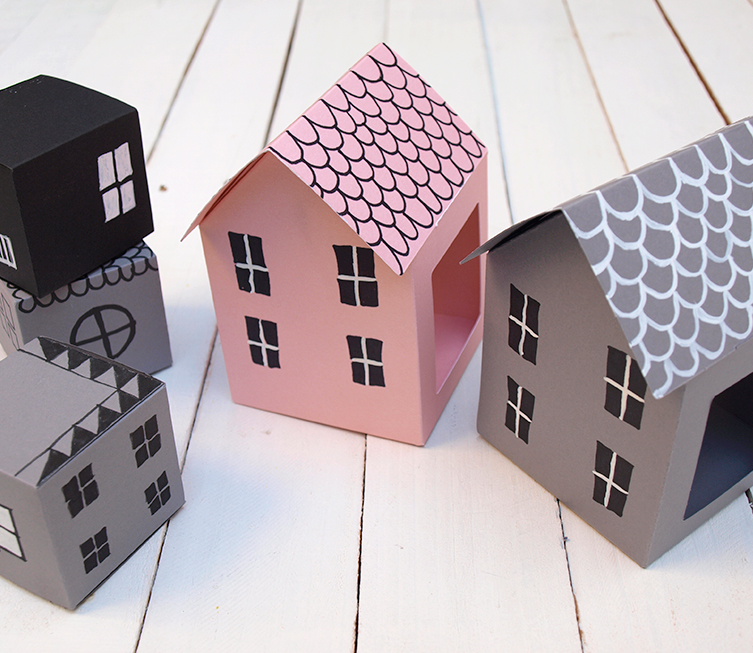 And the last but by no means least of our recycled toys: our Brum-Brum Circuit! A circuit made from our Box tray with handles (reference 2211). All you'll need is a wax crayon or a white marker to draw a beautiful landscape on the box with some highways or roads included.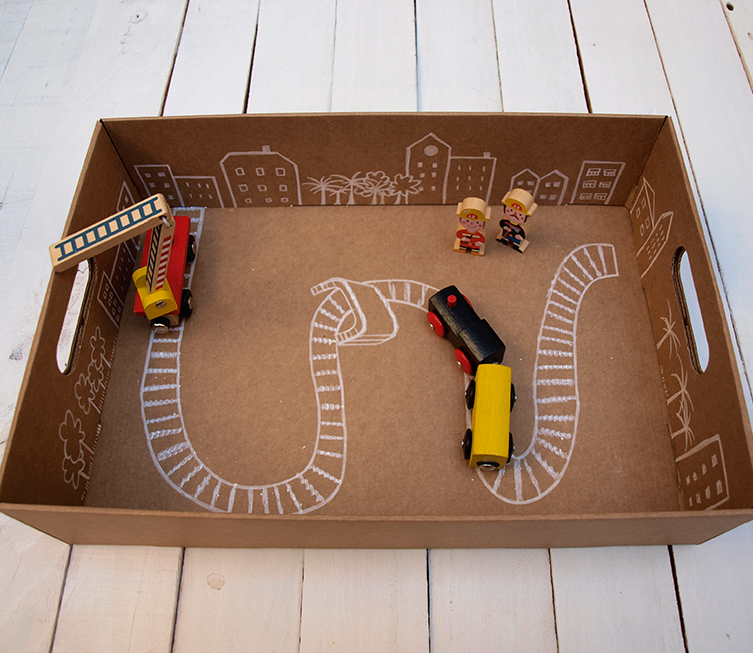 In just a few minutes, you'll be having fun with this wonderful car and train track!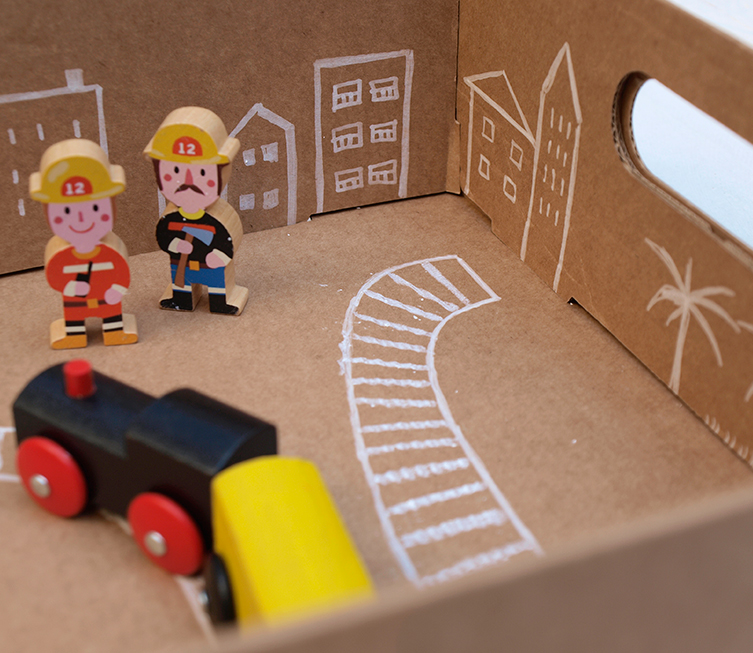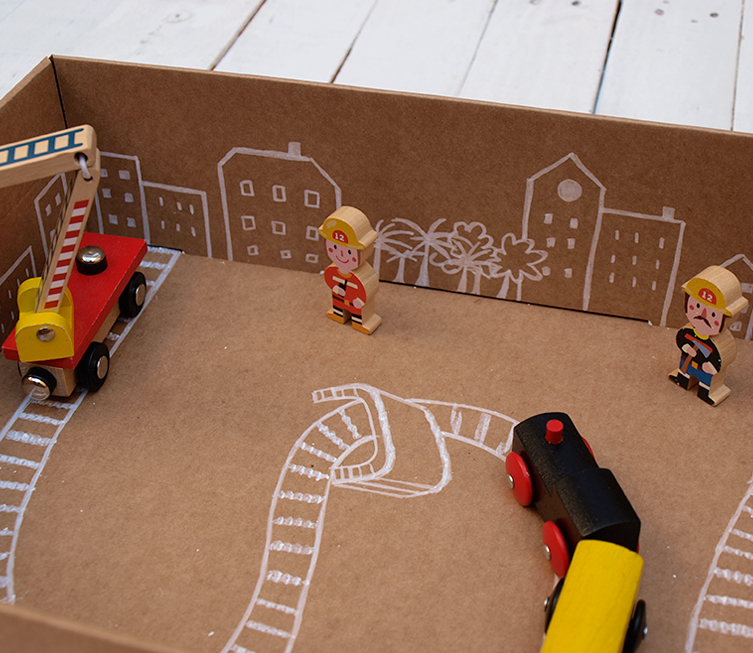 Four fantastic arts and crafts items you can enjoy with the little ones, building the very best recycled toys. They'll have a blast!

And if they love colouring, you can enjoy decorating the 3-piece printed cardboard box kit for colouring in. The perfect box for children's parties.

All hands on deck family! These ideas make heading back to school quite a bit easier 🙂