More and more couples are choosing to get married in the autumn season. Are you one of them? Today we are giving you advice and ideas for autumn weddings.
The most romantic air is breathed between the months of October and December. The russet colours and the orange tones start to play the leading roles, playing games with the greens, browns and purples. A season full of charm and magic.
Are you prepared for a rustic and romantic wedding?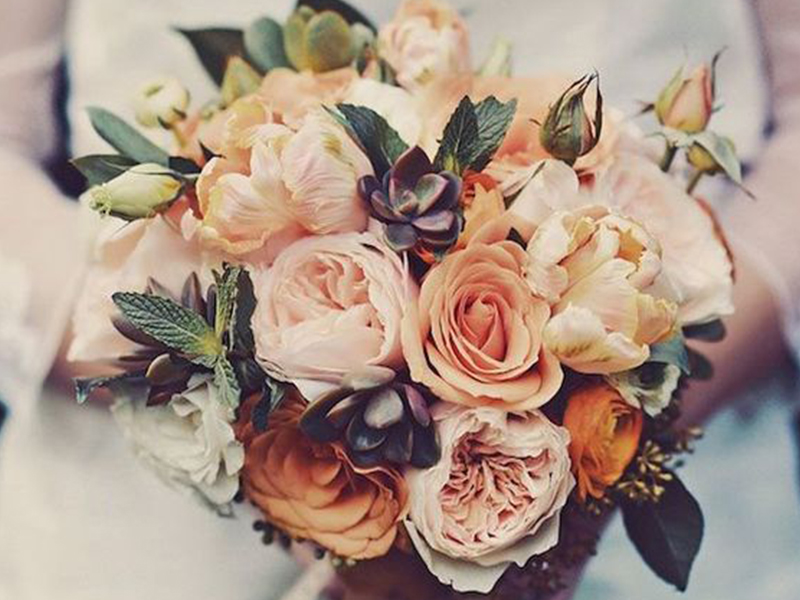 Photo by Tamiz Photography

You should customise your wedding right down to the last detail, from the invitations to the decoration, passing through the wardrobe and finishing with gifts for your guests.
Step by step:
The stationary and wedding invitations
Envelopes and boxes perfect for surprising your guests. Add a touch of autumn and create a unique and original wedding.
You can decorate your invitations with dried leaves in orange tones: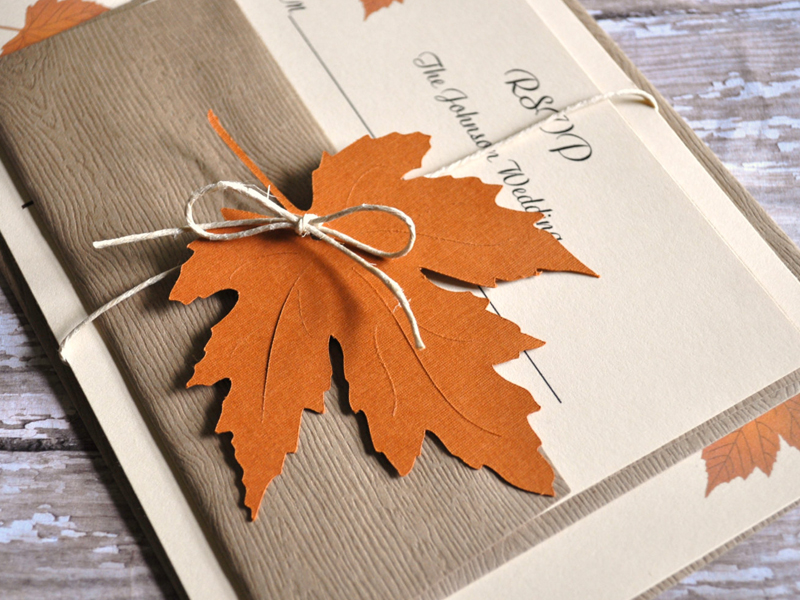 Photo by Alittlemorerosie

Surprise your guests with a pretty invitation box decorated with dried flowers, in keeping with the autumnal theme.
Our little invitation box (ref. 1505) with a flower shaped seal is ideal. Available in kraft colour as well as any other colour.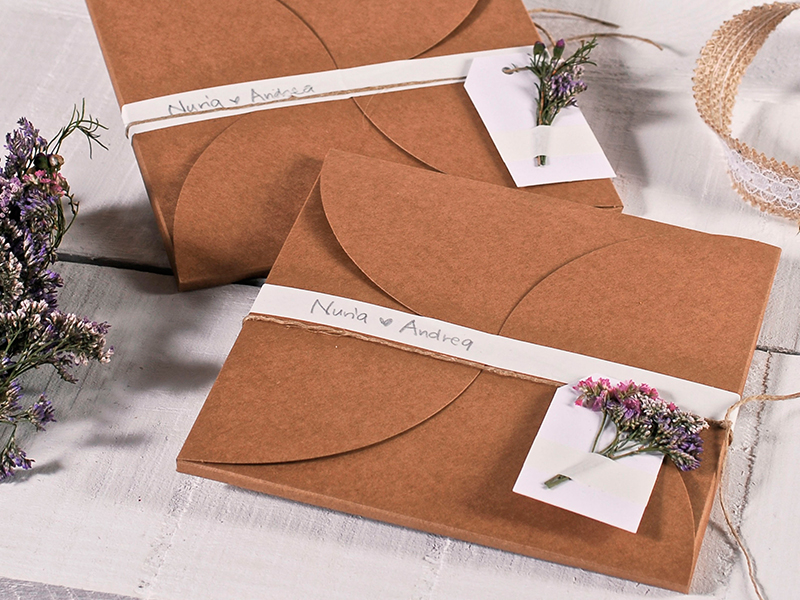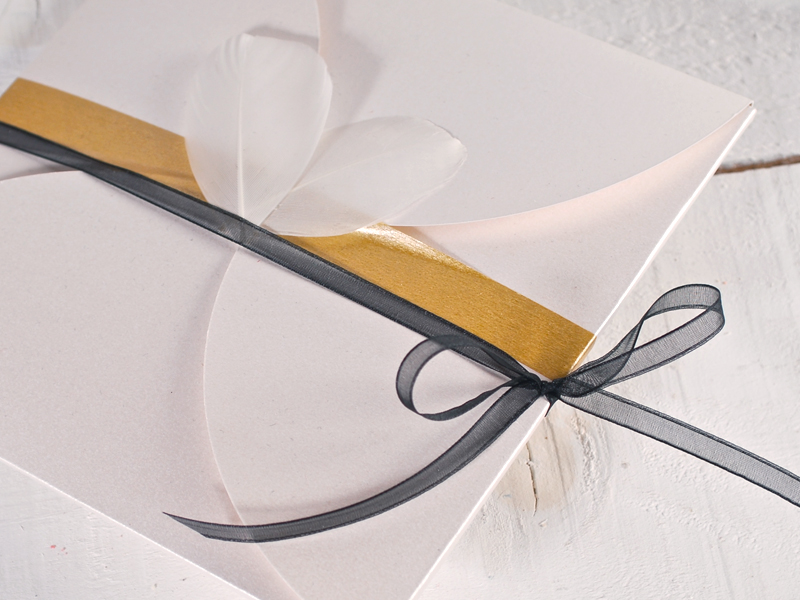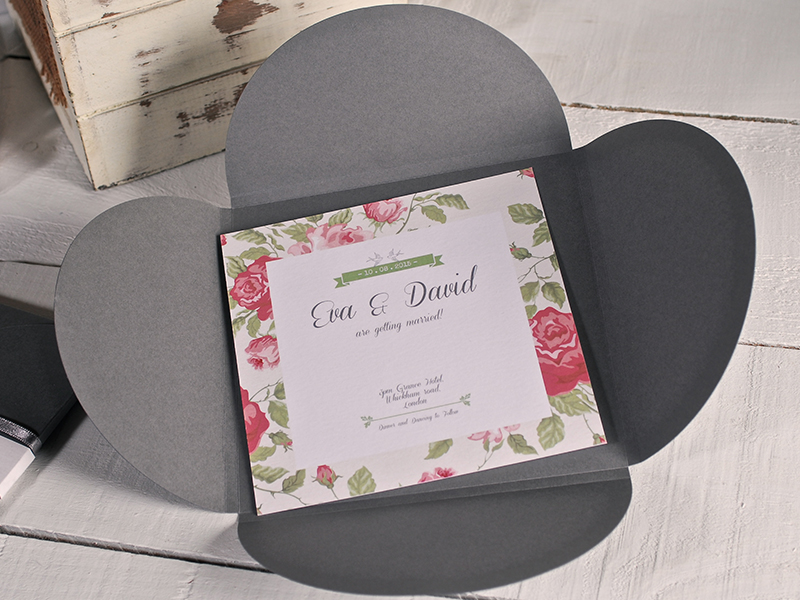 Another ideal option is our card envelope (ref. 2254), a simple way of sending your invitations.
If you want to include something more than a simple card, another idea is to use a photo box (ref.2247).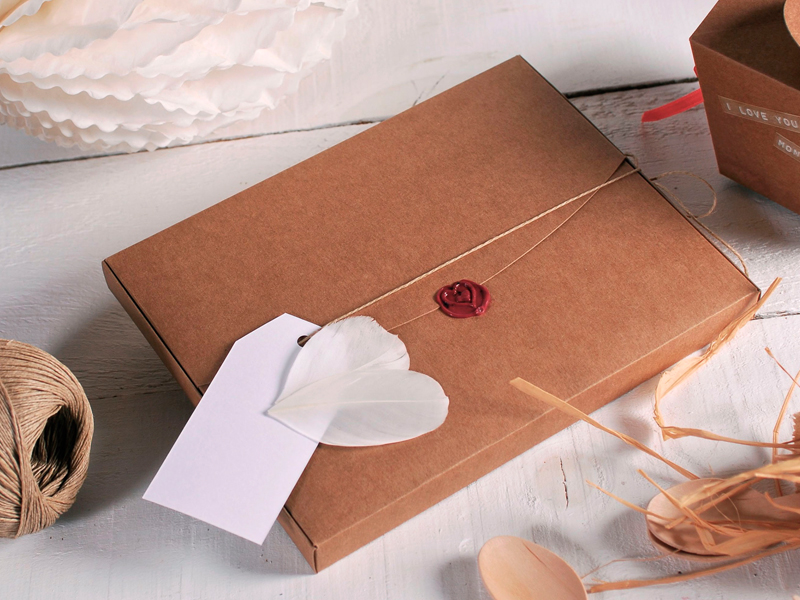 Invitations ready? Lets go to the next stage.
Make the most of this beautiful season and combine ochre colours with other tones such as oranges, greens and purples. Some flowers fit together perfectly with the autumnal theme.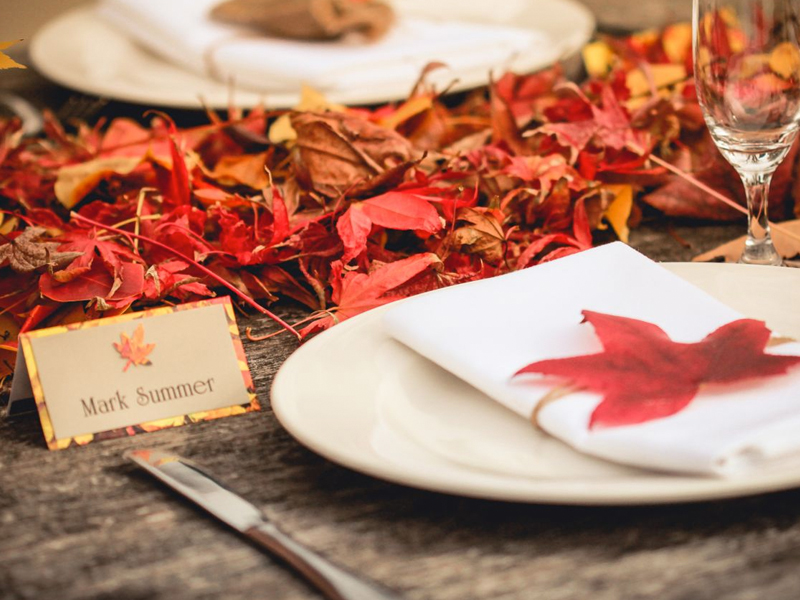 Photo by Onlysimchas.com

And, on top of that, you can create gorgeous tables with objects which can then be taken as souvenirs. This kraft box (ref.2271) is a great idea!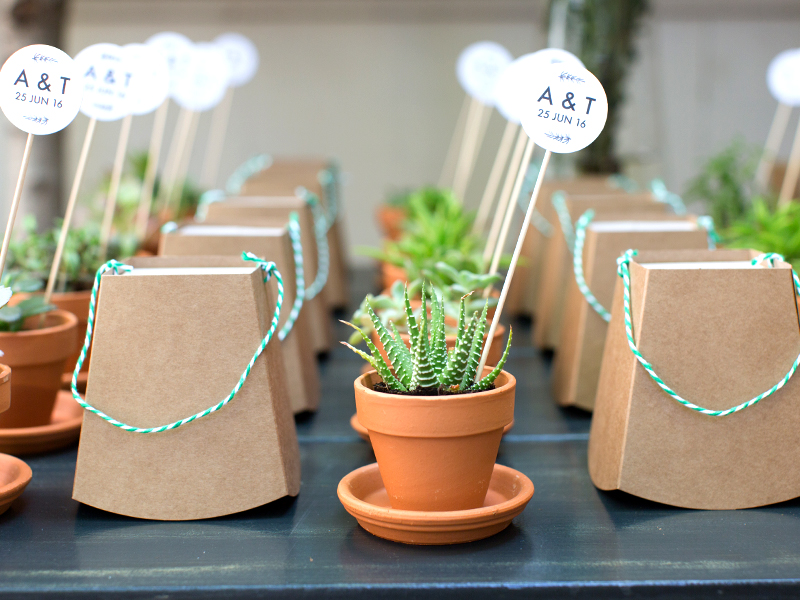 Do you want to add a touch of fun to the celebration? Give something other than the traditional rice and give little boxes of confetti (ref. 0824) instead to make their day a bit more special. Give them a real party.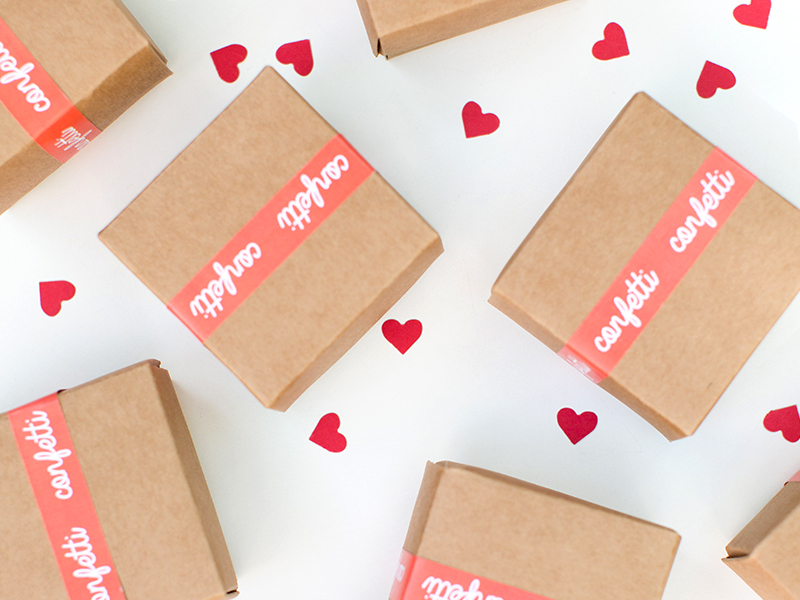 Thank them for being a part the most important day in the most original way. A pretty keepsake from the wedding!
CD case (ref. 1901): with the music from the wedding!
Photo by El Blog de la Novia

Another original idea for your wedding favours the a matchbox (ref. 2285) with the fun phrase: "the perfect match".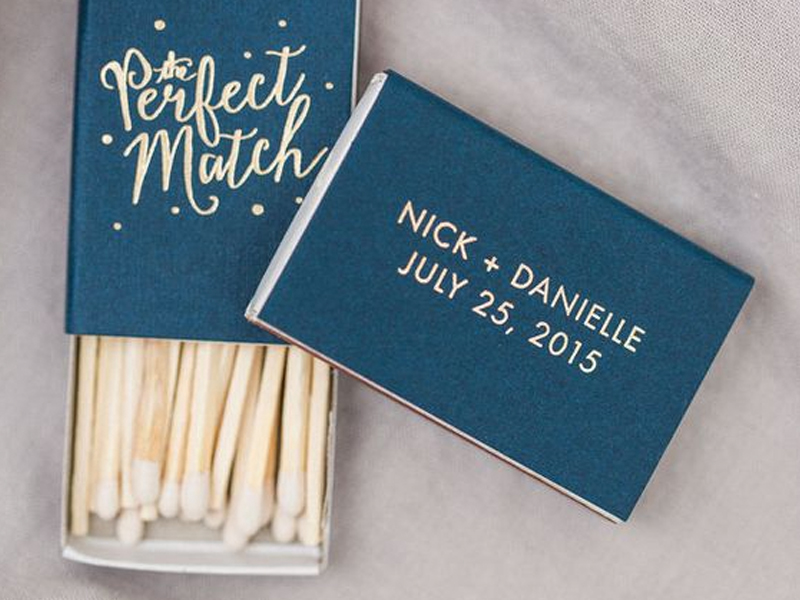 Photo by bradleyjamesphotography.pass.us

Another pretty gift is our little double-use box (ref. Llágrimas-lisa): Tears of joy (ref. Lágrimas-imp-es) and seeds which will make love grow.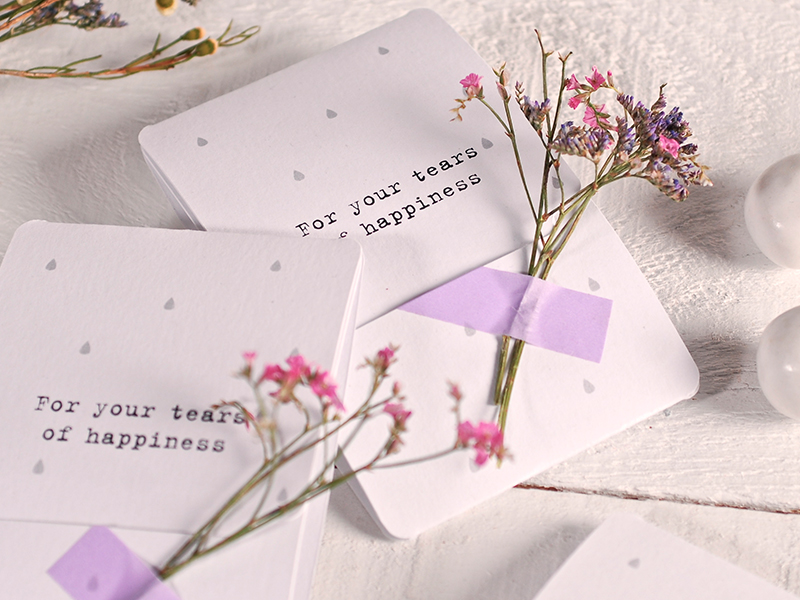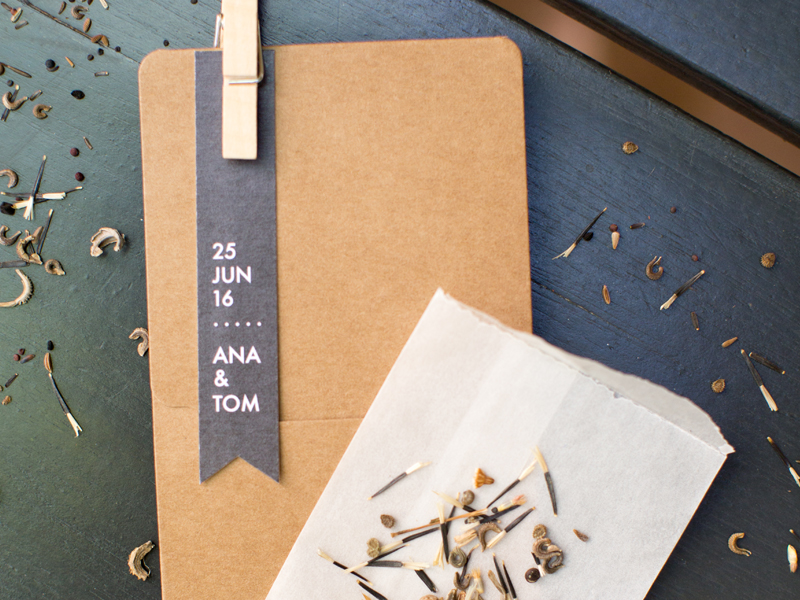 And finally, more traditional but equally as pretty, is our little wedding favours box (ref. 0324).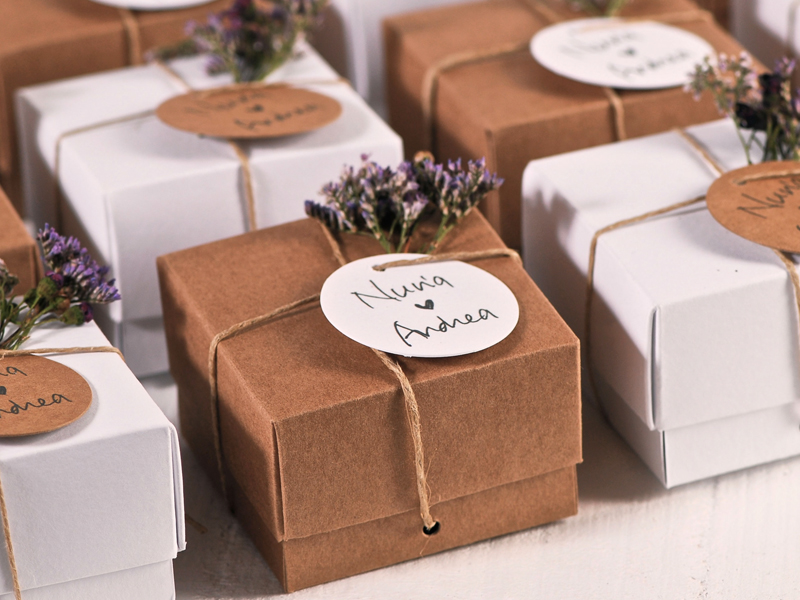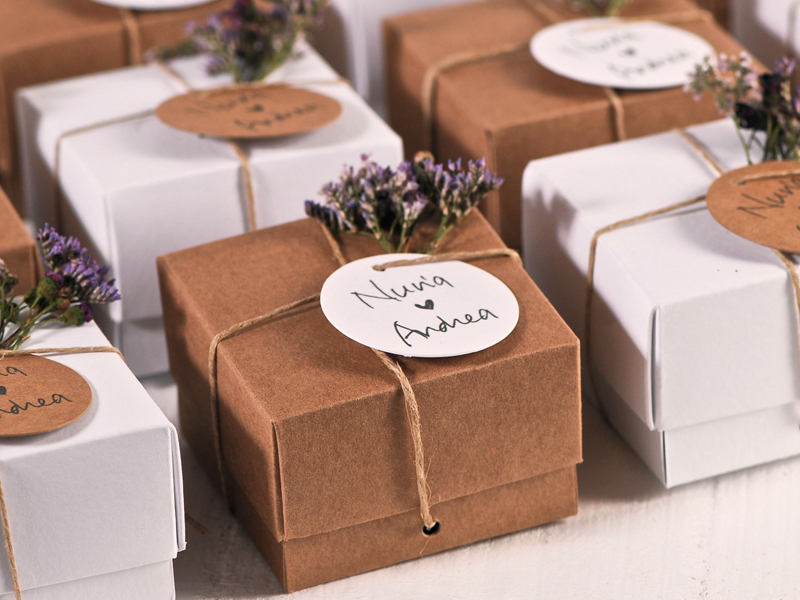 And long live the bride and groom!