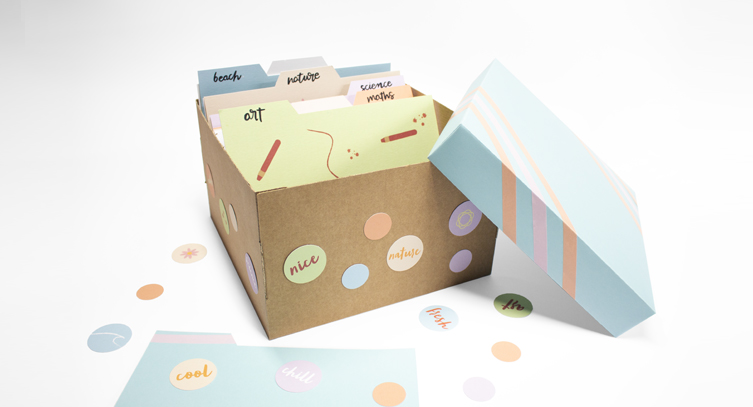 It's time to go back to school! Although this year is a little different, we want the course to start well. It's normal to be a little clueless the first few weeks of school, but being attentive and efficient can also be fun. A good way to do this is by organizing your documents in a cardboard organizer box.
What a coincidence! In this post you will find the steps to make this wonderful cardboard organizer box with folders, to classify everything that is done during this year.

All set? Let's do it!
Materials: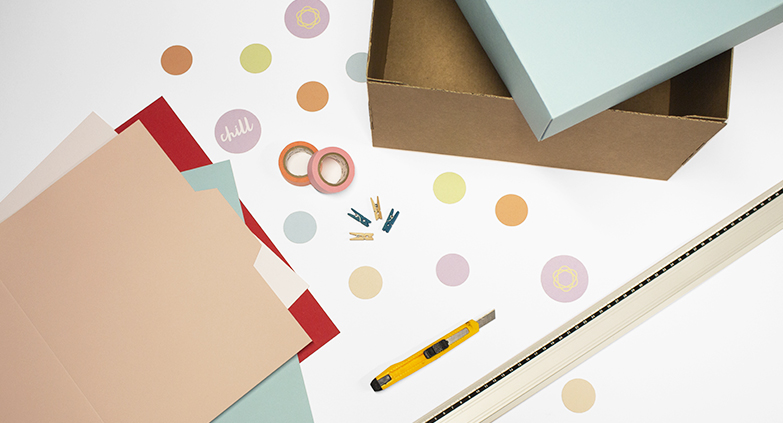 Step by step:
1. Create the dividers. From a cardboard, draw the shape that best suits your documents and cut it out. We have used the Din A4 size (225 x 297 mm). If you don't consider yourself to be very handy or prefer a more rigid folder, we also have the ideal option for you: our cardboard folders, 100% customizable with different colors, strings, labels … You can even put a print on it!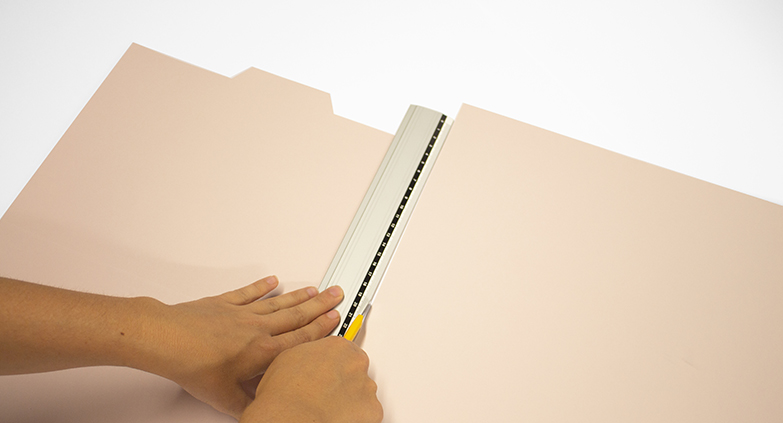 2. Once you get the folders, customize them to your liking. You can put the name of each subject to make it easier to find the section, as well as decorative labels or adhesive tapes. We have decorated each folder with a different theme: science, math, art… There are many alternatives!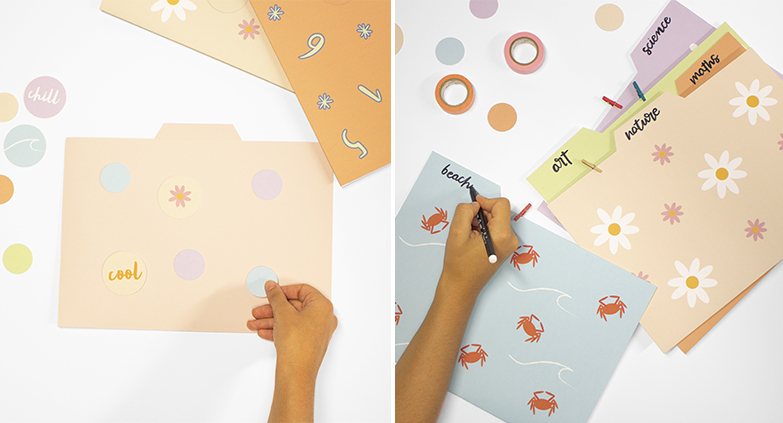 3. It's time to assemble the box! In this case, our cardboard hat box size L is the perfect size to hold and store all the dividers, and it does its job as a cardboard organizer box. When it is already assembled, it only remains to customize it to your liking. You can use washi tapes, stickers, cutouts, even wrapping paper. Unleash your creativity! On our website you can find accessories of all kinds.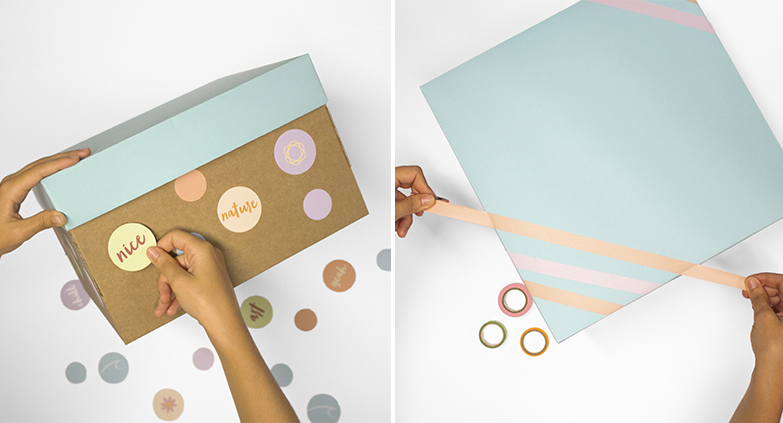 4. Put the folders inside the box and… Done! You already have a unique and handmade cardboard organizer box. It turned out good, right? Creating and organizing in just 4 easy steps is the easiest way to go back to school.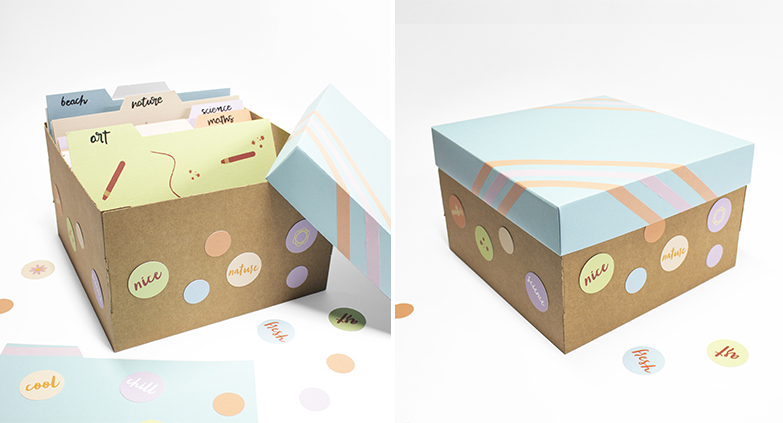 If you're trying it at home, don't forget to mention @SelfPackaging via Instagram: Follow us for more inspiration!