A baby comes along with a whole lot of memories we want to remember all through its life. They grow up so fast! This is why it's always nice to gather up all those little details about its birth: the date, the weight, the fist photo… Everything put together in a box we don't want to close, one that is always open and on display.
Because boxes are what we do, today we bring you an idea for you to keep all those special little things in a box shaped like a decorative frame. You can place it on a shelf and customise it to match the baby's room.
Take a look at this very nice and very special DIY with the first memories of your baby. Let's get to work!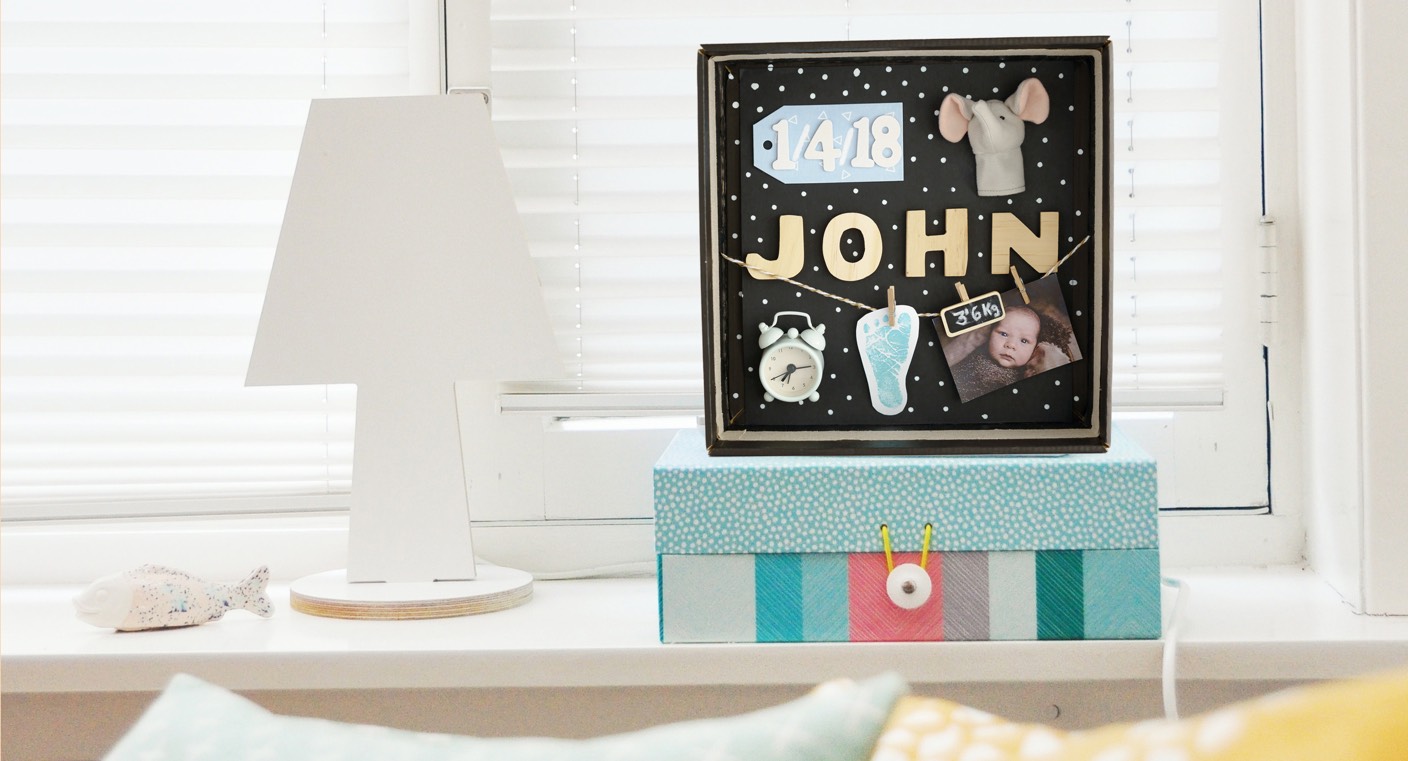 A super post in collaboration with Esencia Gráfica.
Materials: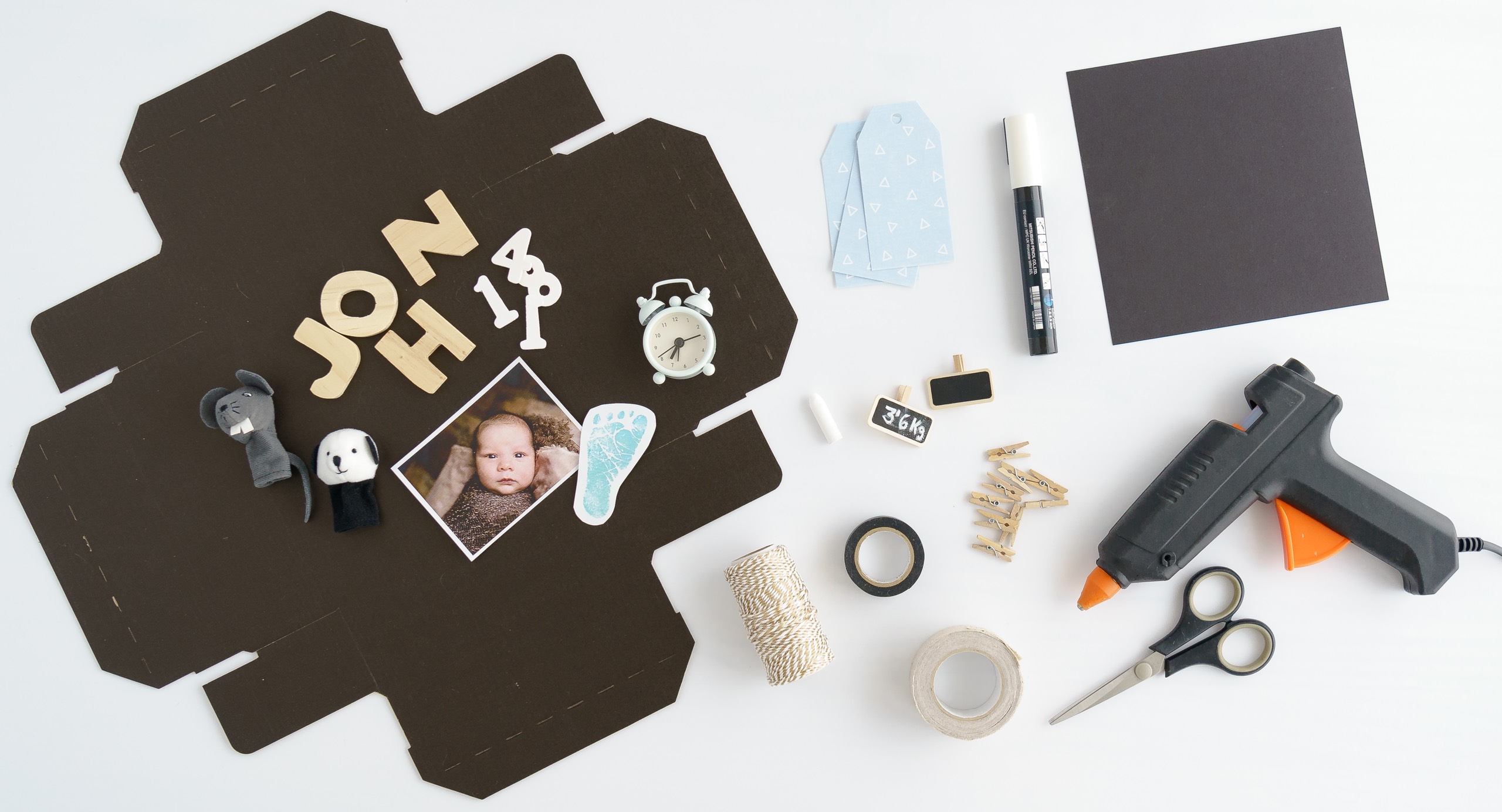 Step by step: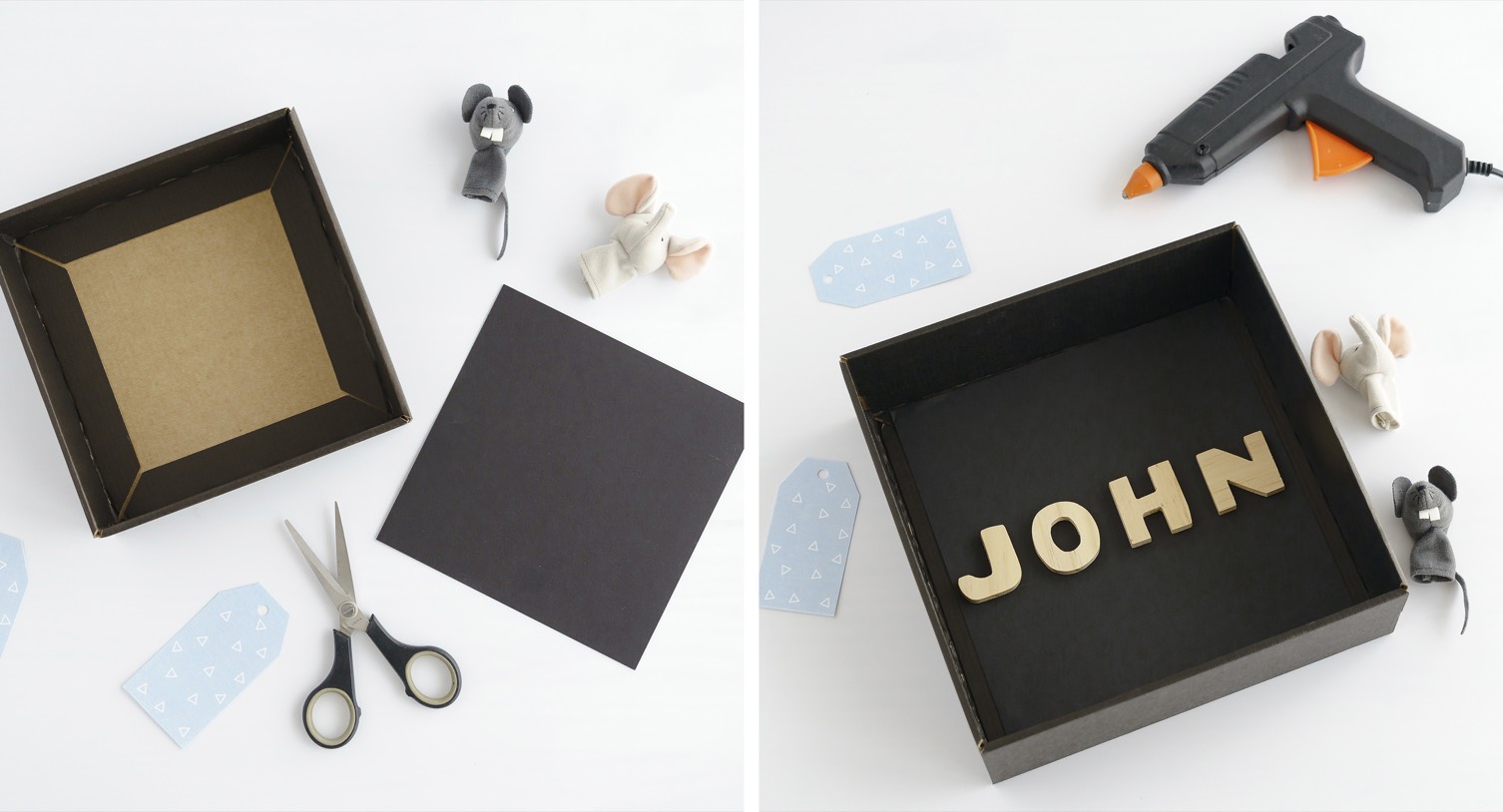 Assemble the lid and stick a piece of black cardboard on it so the Kraft-coloured surface is covered.
Use hot glue to stick on the letters of the baby's name. These letters can be made out of wood, cardboard or you can cut them out yourself from regular card.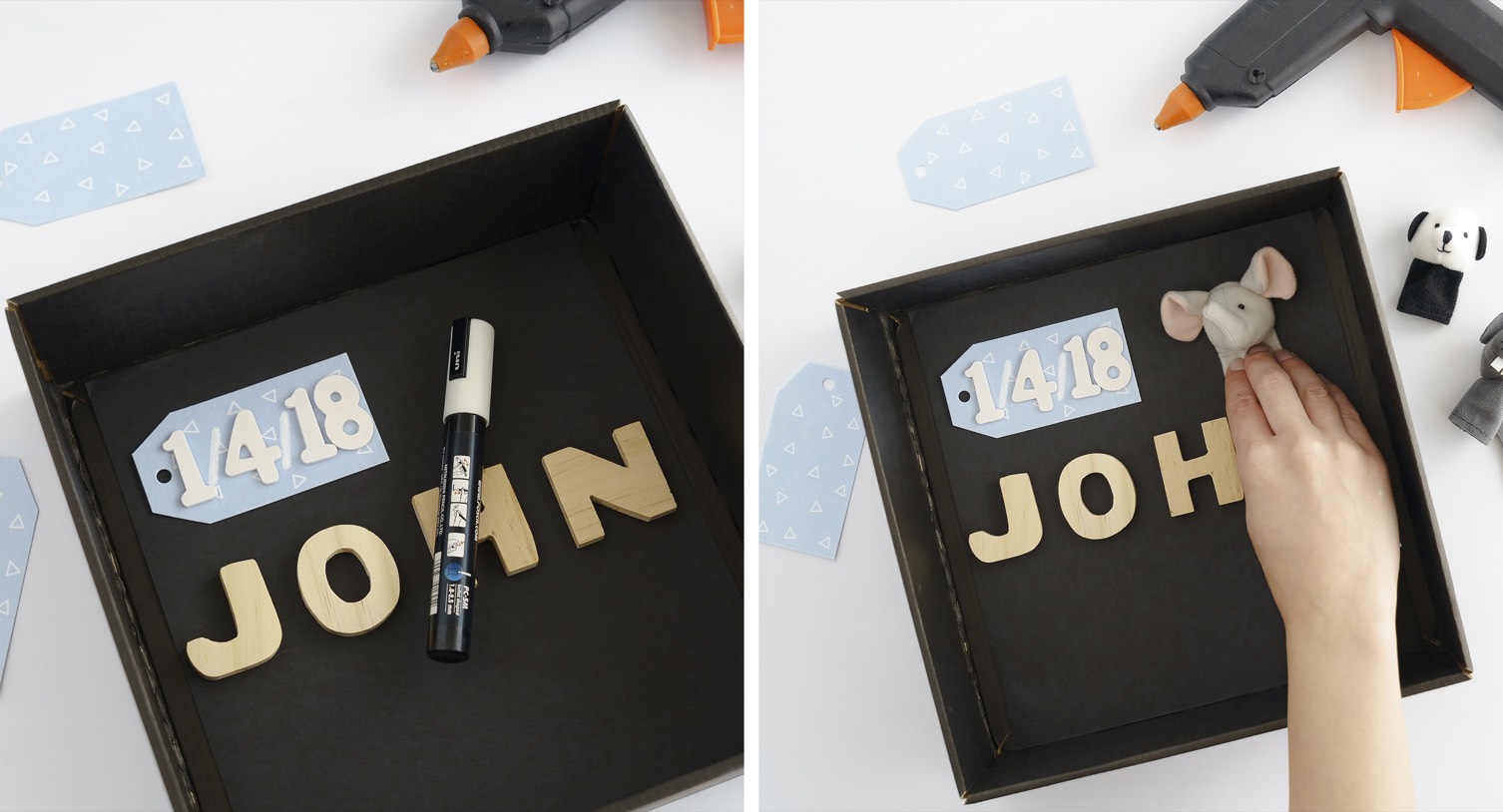 On a coloured printed label write down the date of the baby's birth or stick on wooden or cardboard numbers on it. Then fix the label at the top with hot glue or regular glue.
Fasten a small stuffed toy on it to add a children's touch.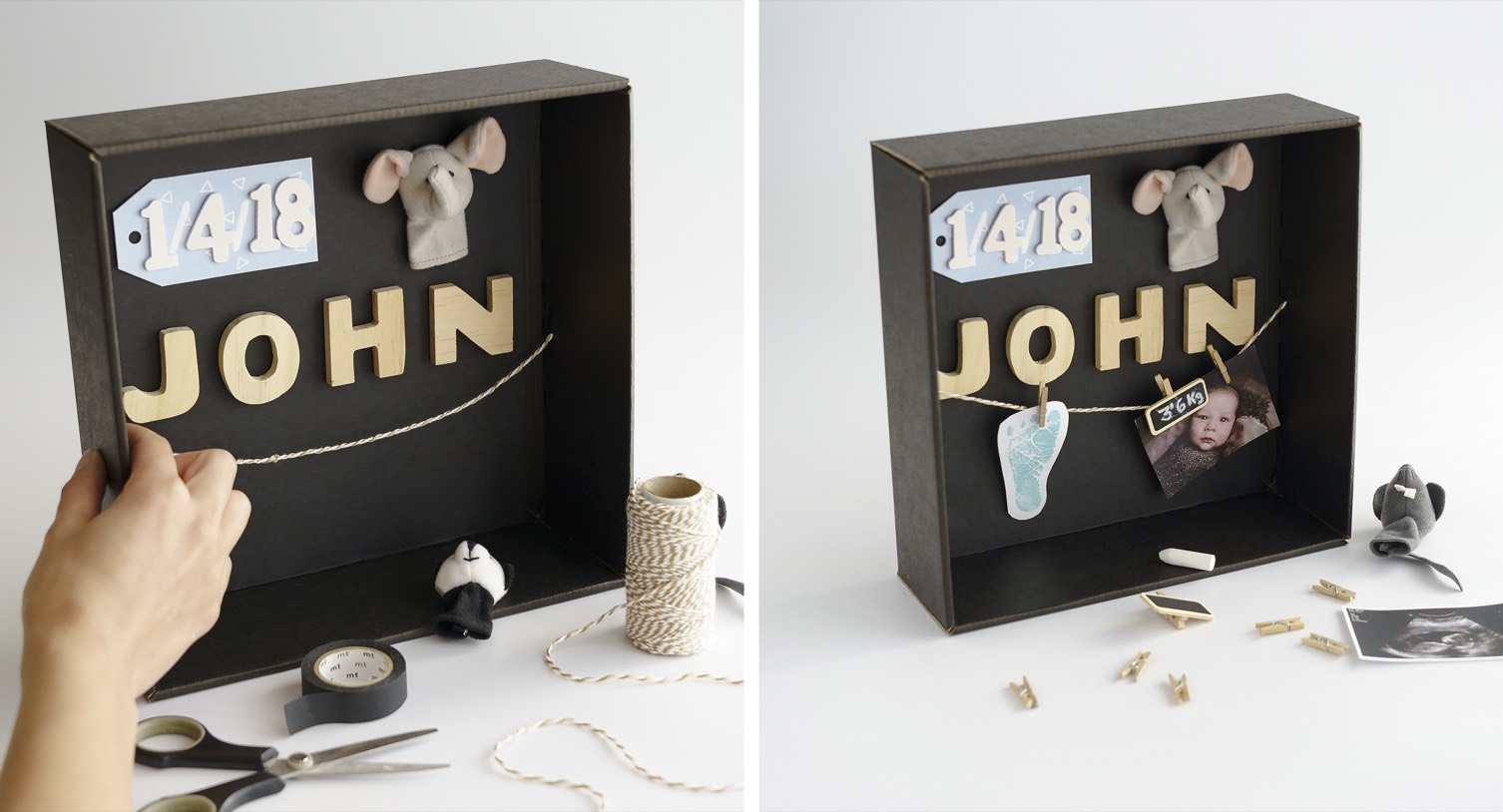 Cut a piece of thread and fasten the ends with black washi tape so it looks smooth and is hidden.
Use that thread to hang photographs and the baby's footprint with little wooden pegs. Then add the little chalkboards with the baby's weight written down with white chalk.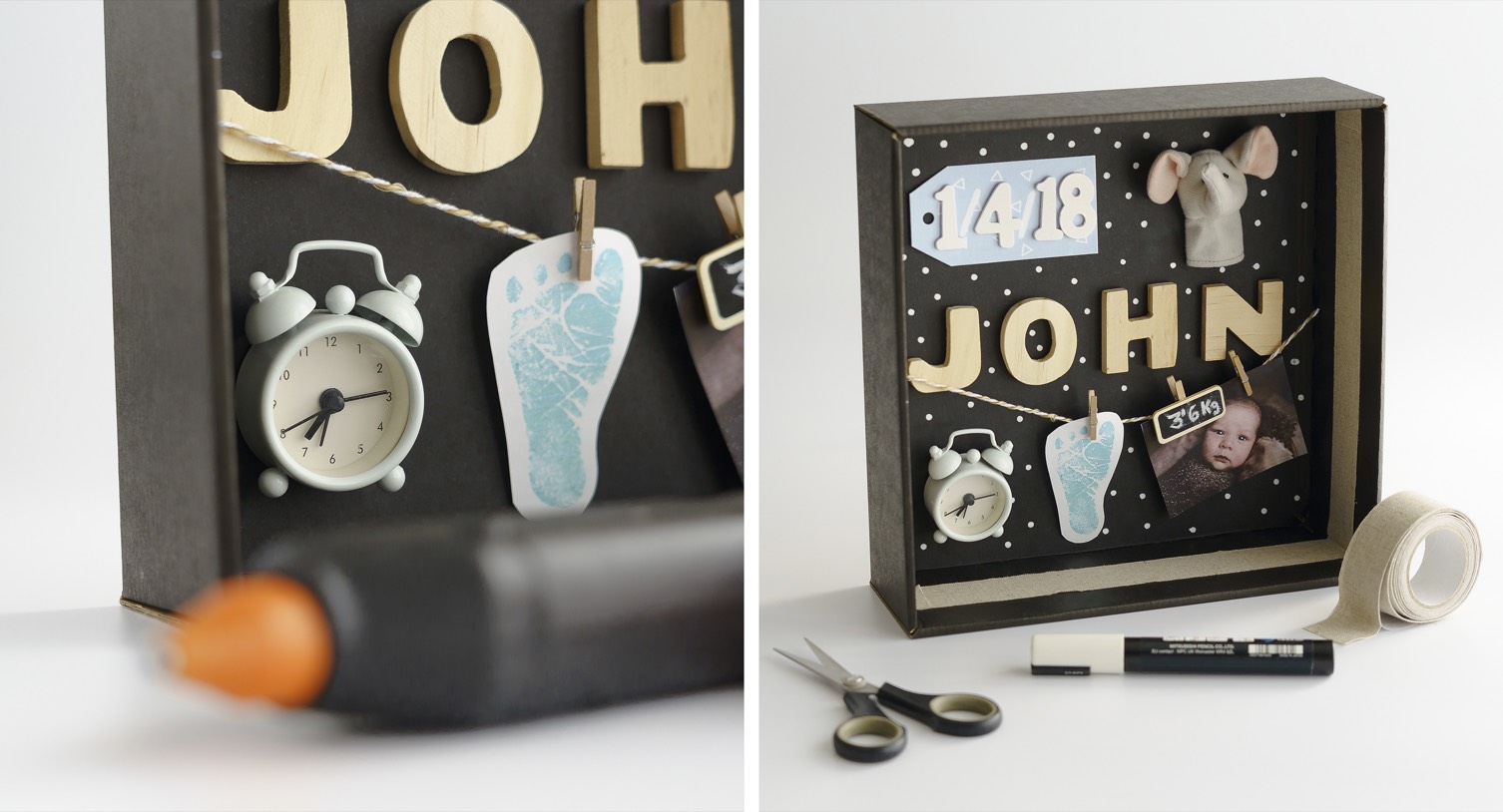 A different way of including the baby's time of birth is with a clock. Take out the batteries and place the hands on the exact time. Then stick the clock on with hot glue
Decorate the background of the composition with dots using the white marker. You can also add depth to the frame if you stick pieces of ribbon or washi tape along the edges.
Enjoy the beautiful moment and keep all those memories on display in a pretty and unique way!