As you know, we love creativity and anything that screams "handmade". So in today's post, we're going to share 5 DIY ideas you can make with cardboard (which you can recycle from one of your boxes) and other accessories you will also find at SelfPackaging. You'll see these ideas are full of colour, flowers, and trends that will help you decorate any corner that needs a special touch.
Shall we start? Let's go!
DIY 1: Flower Letter
Our first idea has three clear protagonists: a recycled cardboard box, flowers, and the shape of a letter (the one you like the most!).
To make this DIY, first and foremost you need to shape and craft the letter using the cardboard. We recommend you to first draw the outline of the letter and then cut it and build its side walls by joining pieces of cardboard (don't worry, the flowers will hide the cuts between the cardboard pieces). The next step is to stick the flowers on (it's better if they're not natural) to the cardboard structure until covering the whole surface of the letter.
Once the glue or silicone is dry, you'll be able to place or hang your flower letter wherever you like.
DIY 2: Tag Album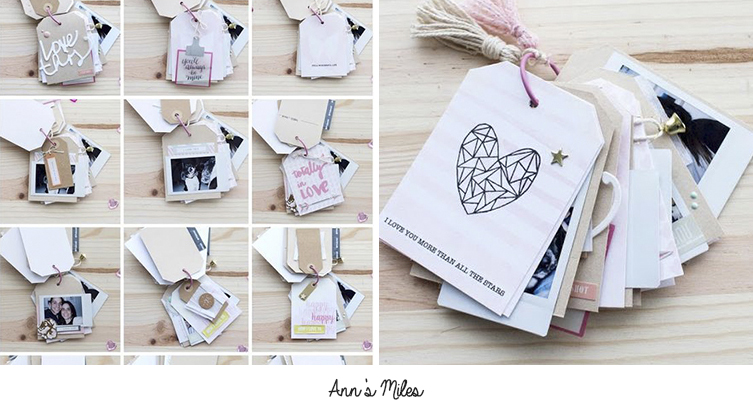 Our second DIY consists in creating a pocked-sized memories album. For this DIY we will need tags. In this case we will ask you to let your imagination fly: fill every tag with your creativity! Paste pictures, souvenirs, or little items; write sentences or draw…
Once you have all your tags full of memories, you only have to put them together. To make it look even prettier, our recommendation is to use a piece of string and add two pompoms in the ends. Done!
DIY 3: Hoop with flowers and letters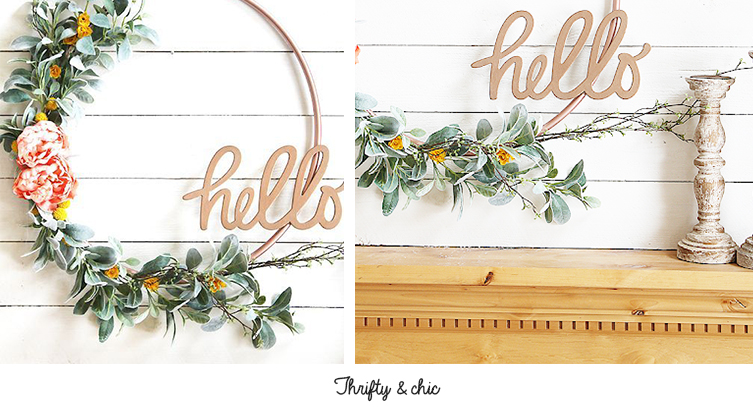 Let's take a look at our third DIY idea. Once again, we'll use flowers and something else… Remember our cardboard letters and words? You'll need them to craft this gorgeous decorative ring!
First, you need to tie some flowers and leaves on the ring. You can use string or fishing line to ensure they're properly tied up.
Once half of the hoop is covered with flowers, paste the word or letter on the other side of the ring with silicone. You got it! Now, just decide where to put it.
DIY 4: Full colour letters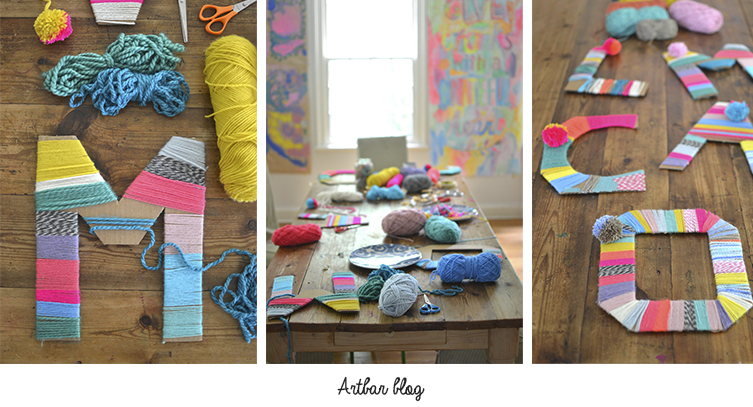 Let's go back to colourful recycled letters! Once again you need a flat cardboard letter you can make yourself by cutting them out from cardboard.
To add a stylish touch of colour, we will use yarn and ribbons in different colours – make sure they stand out so the letter feels alive!
Now wrap the ribbons around the letter and, if needed, add some silicon or glue to keep them put.
Want to give it a different touch? Add a pompon to your DIY letter.
DIY 5: A very cool cactus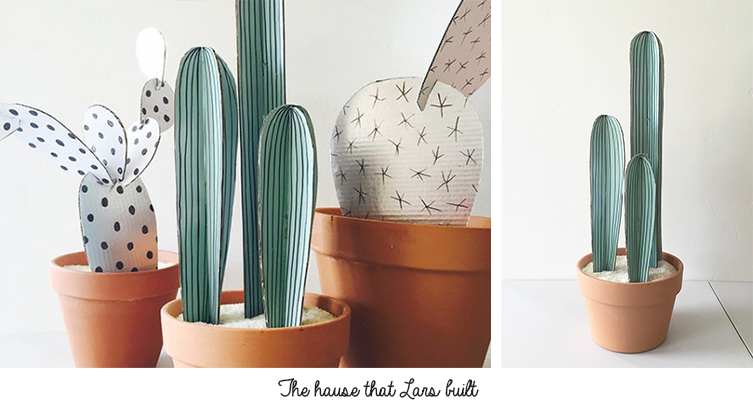 Finally, we'd like to introduce you a cactus that doesn't need watering! This time, you can craft the shape yourself by using recycled cardboard, or you can get one of our cardboard cactus and customize it.
In both cases, all you need is coloured paint and a black marker to draw the outline and detail of the cactus. The result is so cool!
And here are our 5 DIY ideas for your month of May. Now it's your turn to get down to work and start creating.
We hope to see the results!