Now Christmas is definitely here! Everything is ready to receive family and friends and enjoy a great feast around a beautiful table. With the Christmas tree right next to us, of course. The tree is a must, with its bright little lights and its tree decorations. One of the key elements for the festive atmosphere of our living room.
If you feel like your tree is still missing something, here are three very cool ideas for a finishing touch before Christmas. You still have time! And, as always, these ideas are easy, simple, cheap and, best of all: recycled! You know we love to think of ideas to give stuff we have around the house a second life, and cardboard is perfect for lots and very cool DIYs.
Go get a couple of pieces of used cardboard you have lying around the house and, let's get to it!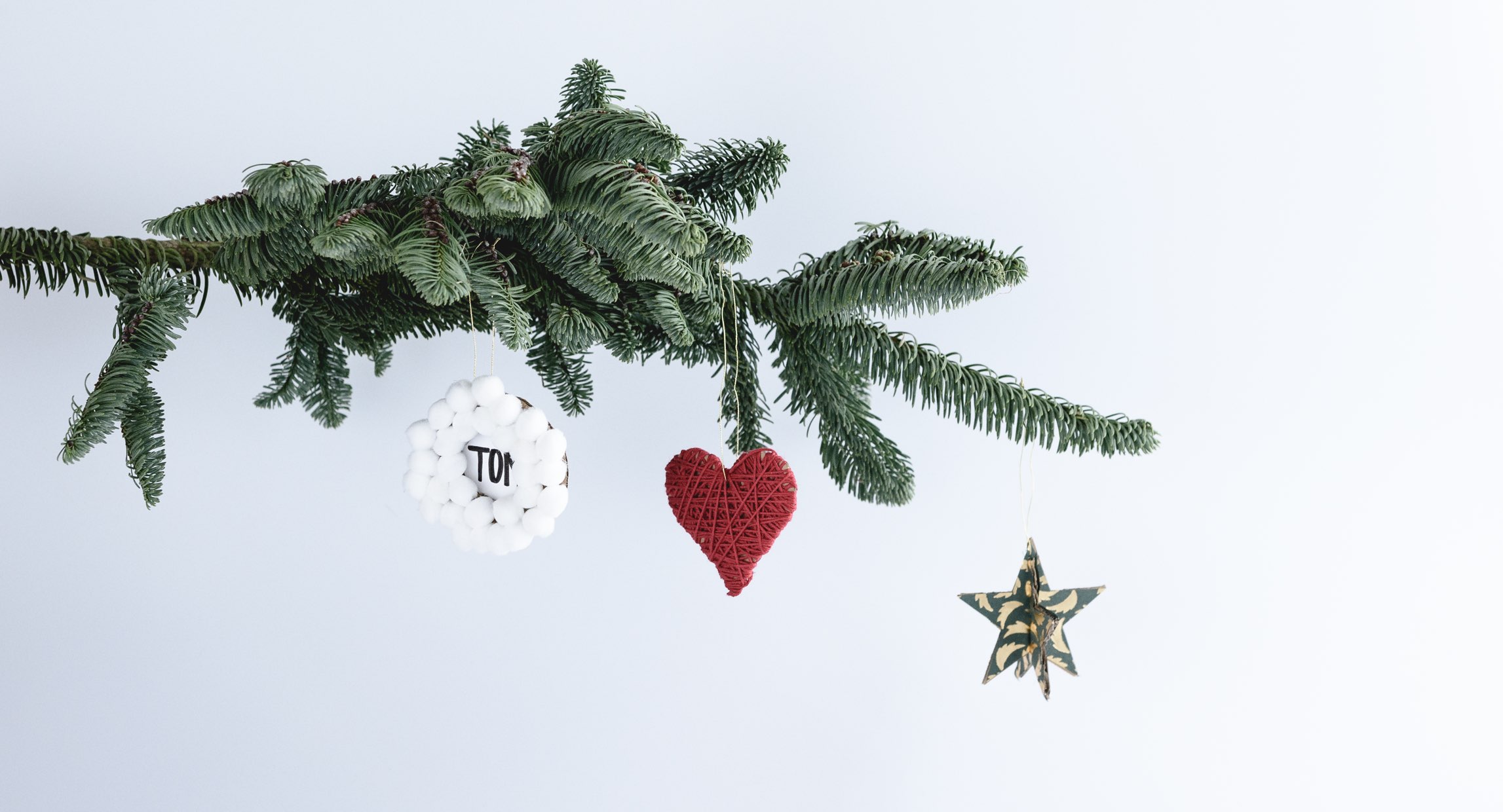 A super post in collaboration with Esencia Gráfica.
Materials for Tree decorations: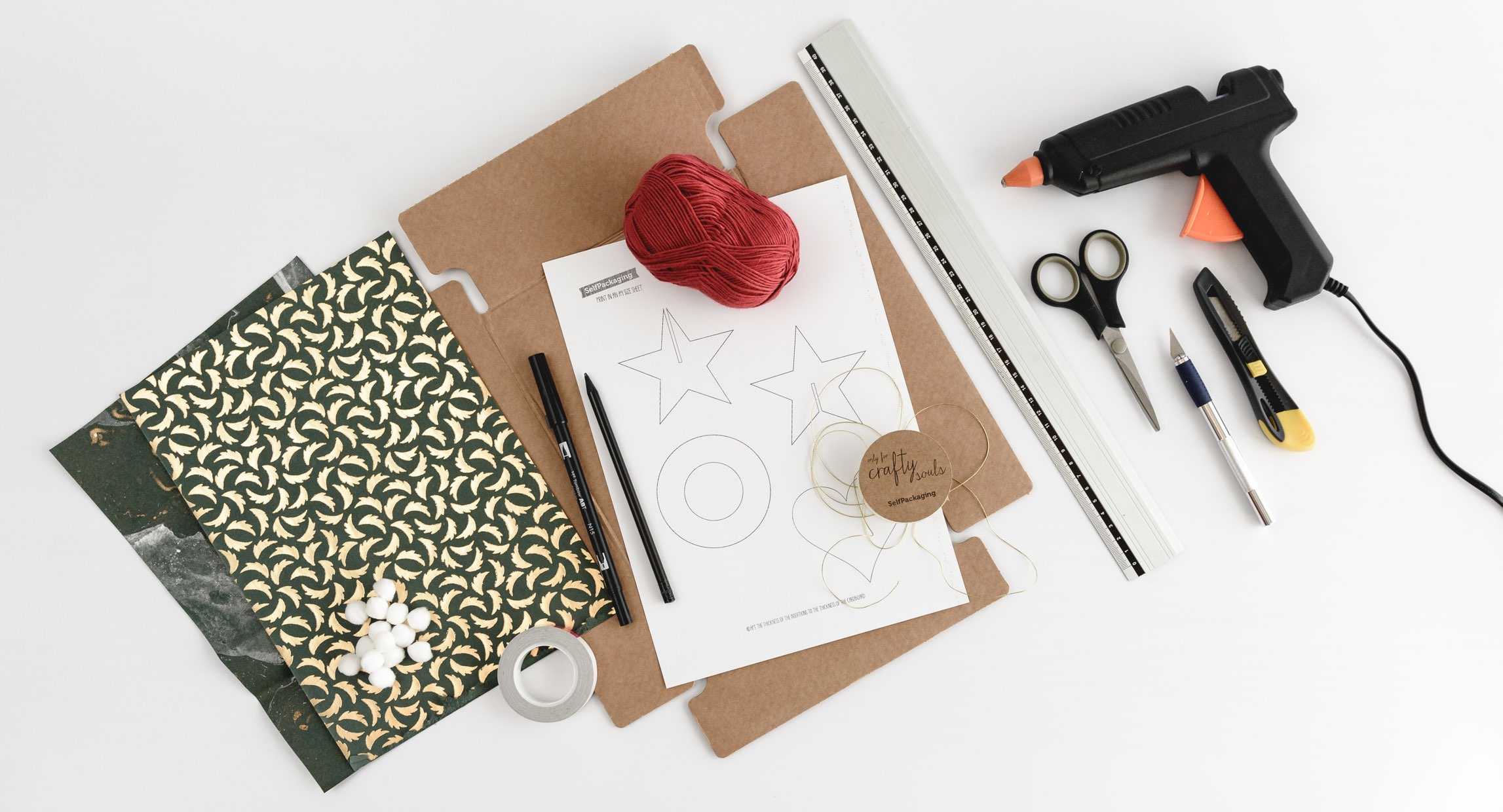 Used cardboard
Coloured threads
Coloured papers (you can colour them in manually)
Scissors and a box cutter
Pencil and fet-tip pen
Tree decorations. Step by Step: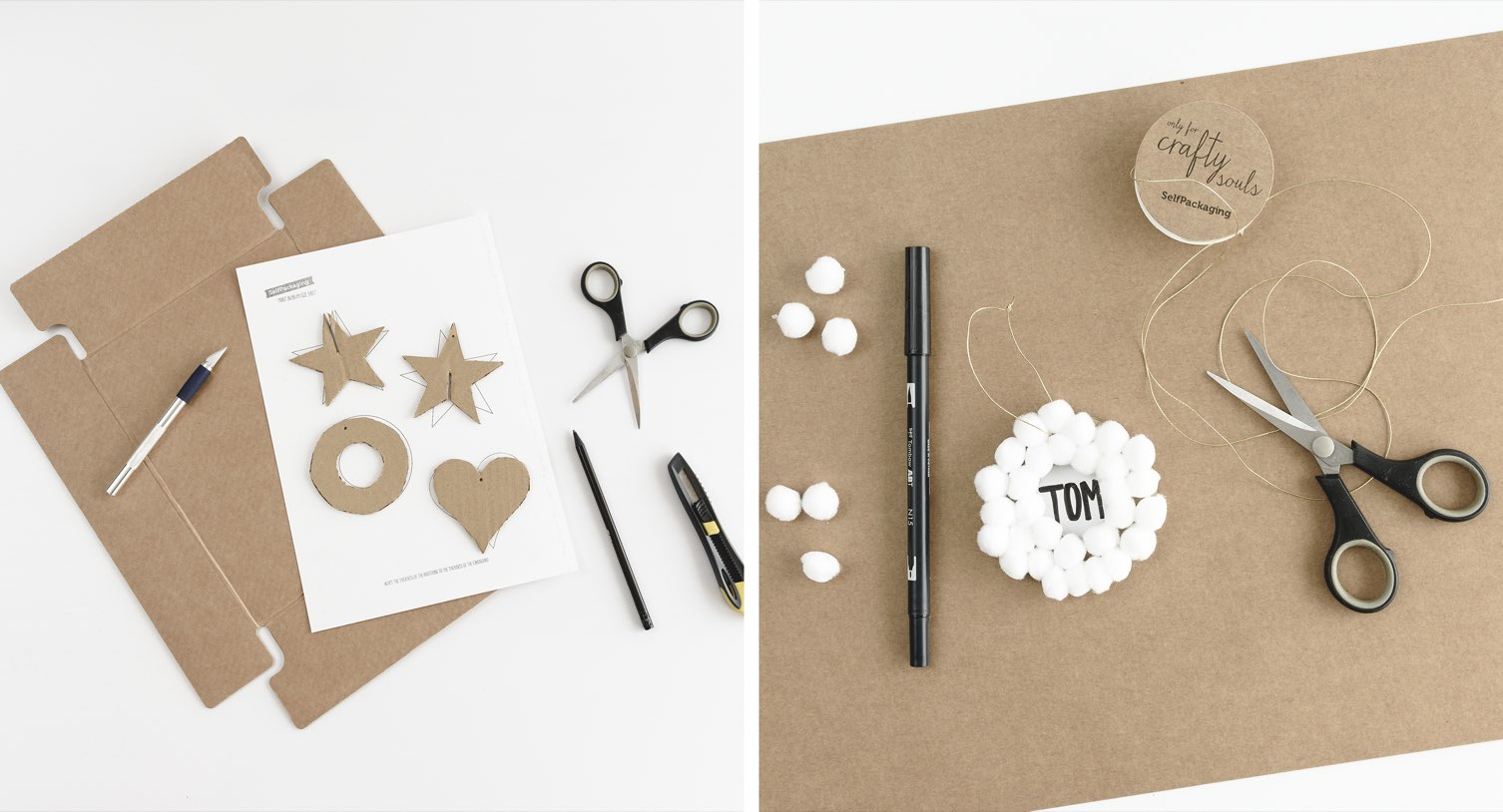 1 – You'll find three different shapes on our template: a couple of stars, a circle and a heart. Print out the template and draw each shape on the used cardboard. Then cut out each shape with a box cutter. You'll see the stars have a cut mark on each of them, use it to put them together at a right angle. So, you must make those cuts as thick as the cardboard you are using.
2 – Let's start with the circle: stick a few of pompoms on the cardboard in the shape of a wreath. Then, use a piece of white paper and write a name or word on it and stick it on the back. Then, make a small hole on the cardboard and put a golden thread through to hang it from the tree.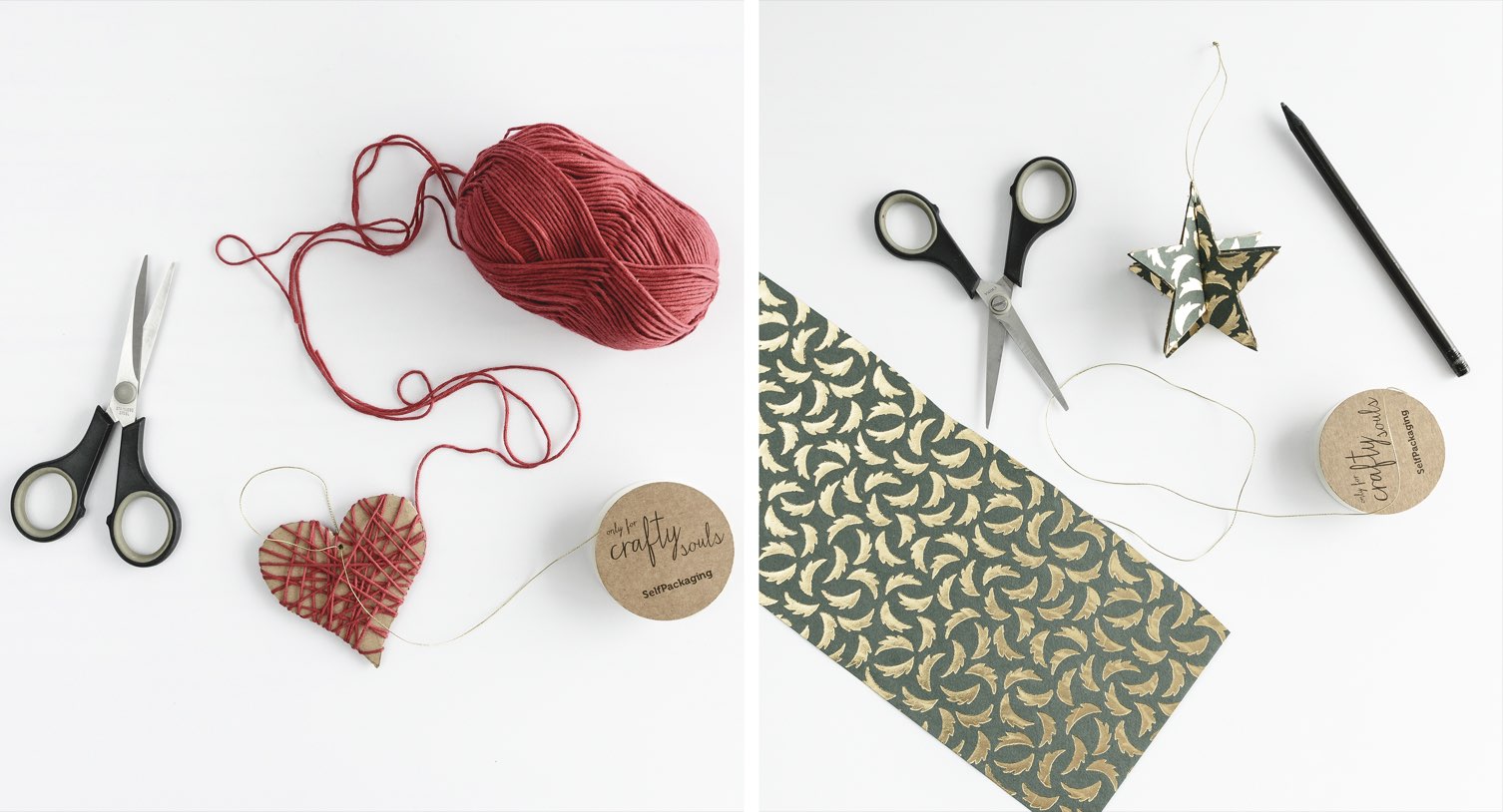 3 – Now, take the heart and wrap red wool or thread around it until it's nice and soft. Leave some room for the hole and golden thread so you can hang it from the tree.
4 – Now, we'll decorate the two stars with coloured paper or card on each side of the two stars. Remember to keep the slots so you can put them together at a right angle. Then use the golden thread to hang them from the tree.
It's your turn now, make all the decorations you want for your tree. You can use cardboard to create lots of Christmassy shapes.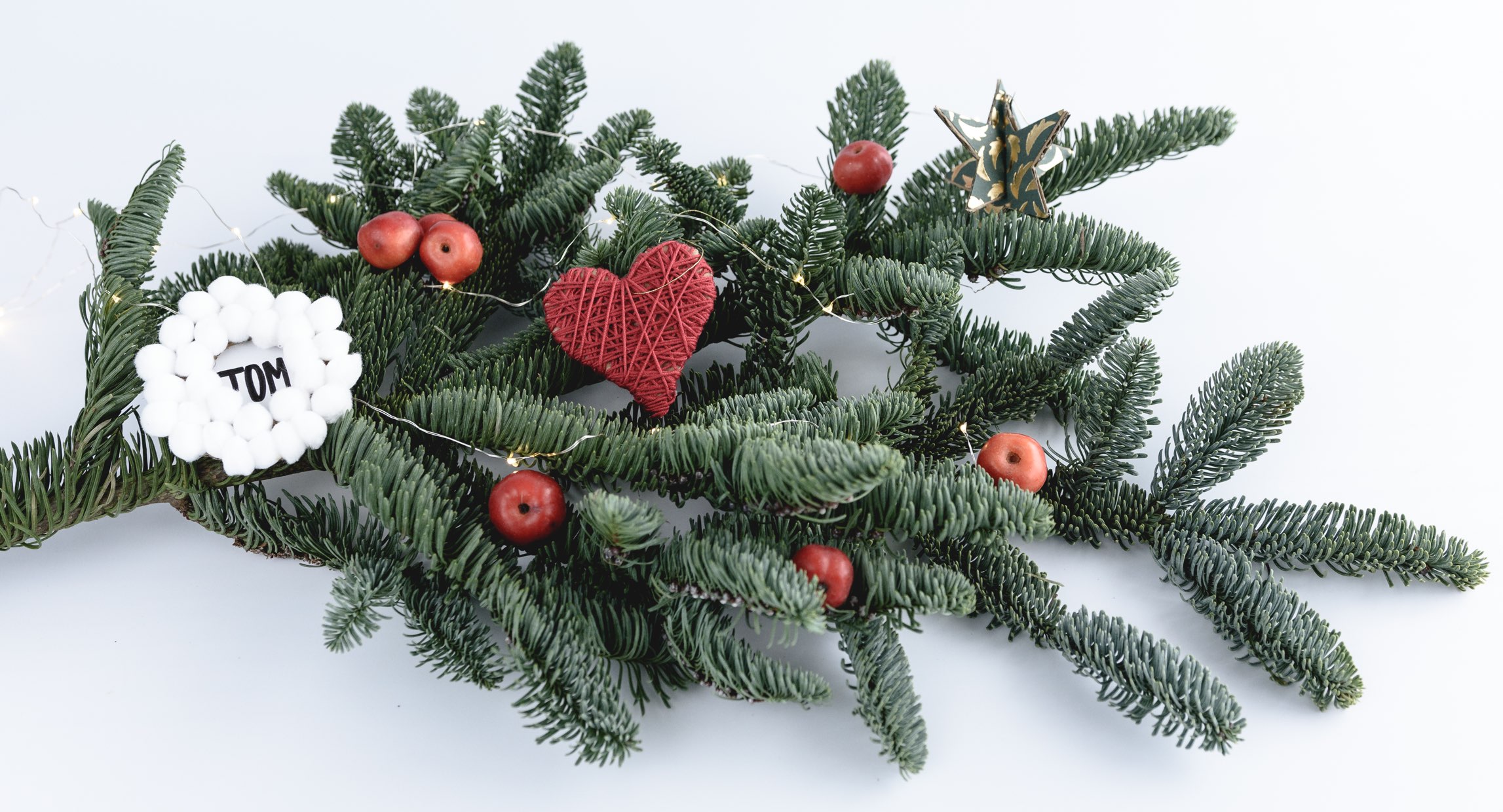 Enjoy the holidays and happy Christmas!