Only seven days to Christmas and we can now enjoy the pretty lights in the streets of towns and cities creating a beautiful Christmas landscape. When the sun goes down everything looks so beautiful! Going for a walk allows you to feel that magical and festive atmosphere that makes children and adults alike dream. If you live in a snowy area, you can see and enjoy and even prettier landscape.
Today we want to recreate that landscape with a Christmas landscape at a reduced scale, so we can place it in a nice little spot at home. We'll build three different house models with recycled cardboard. We'll decorate the surroundings with eucalyptus and fir twigs, and then we'll give the finishing touch with Christmas lights.
Do you fancy building a tiny magic town with us? Let's get started!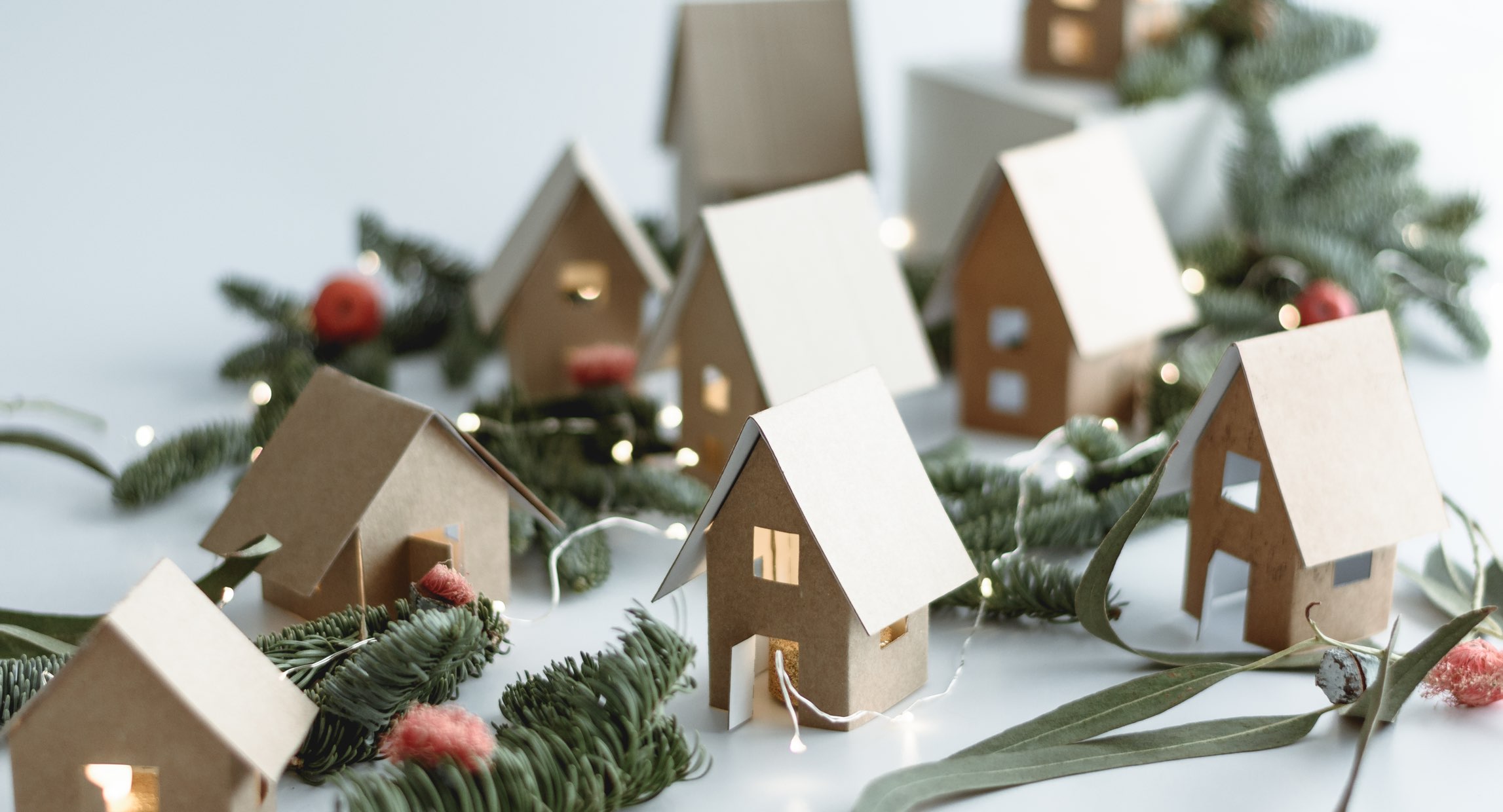 A super post made with the collaboration of Esencia Gráfica.
Materials: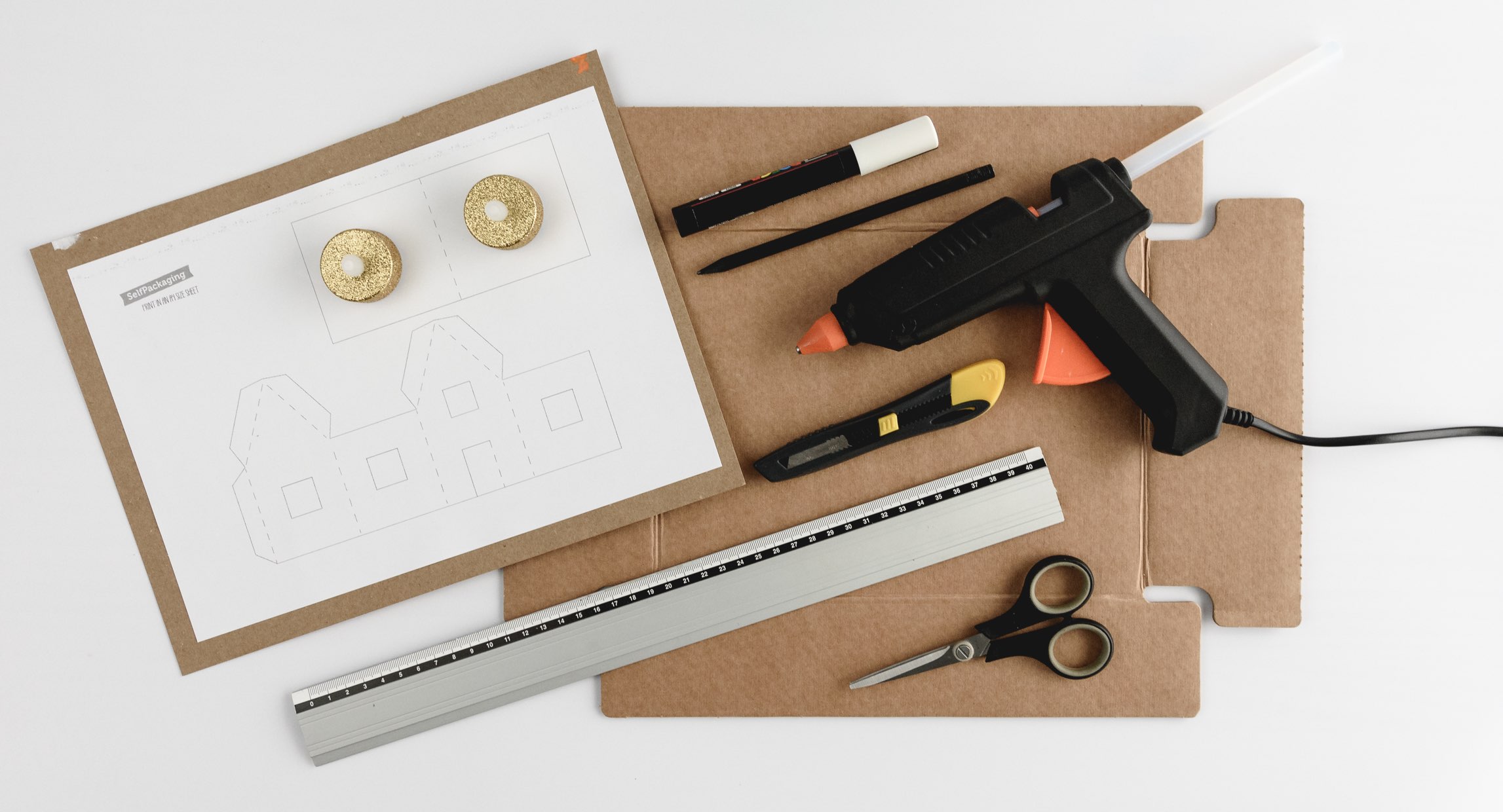 Pencil
Ruler
White felt-tip pen
Small LED electric candles
Used cardboard
Step by step: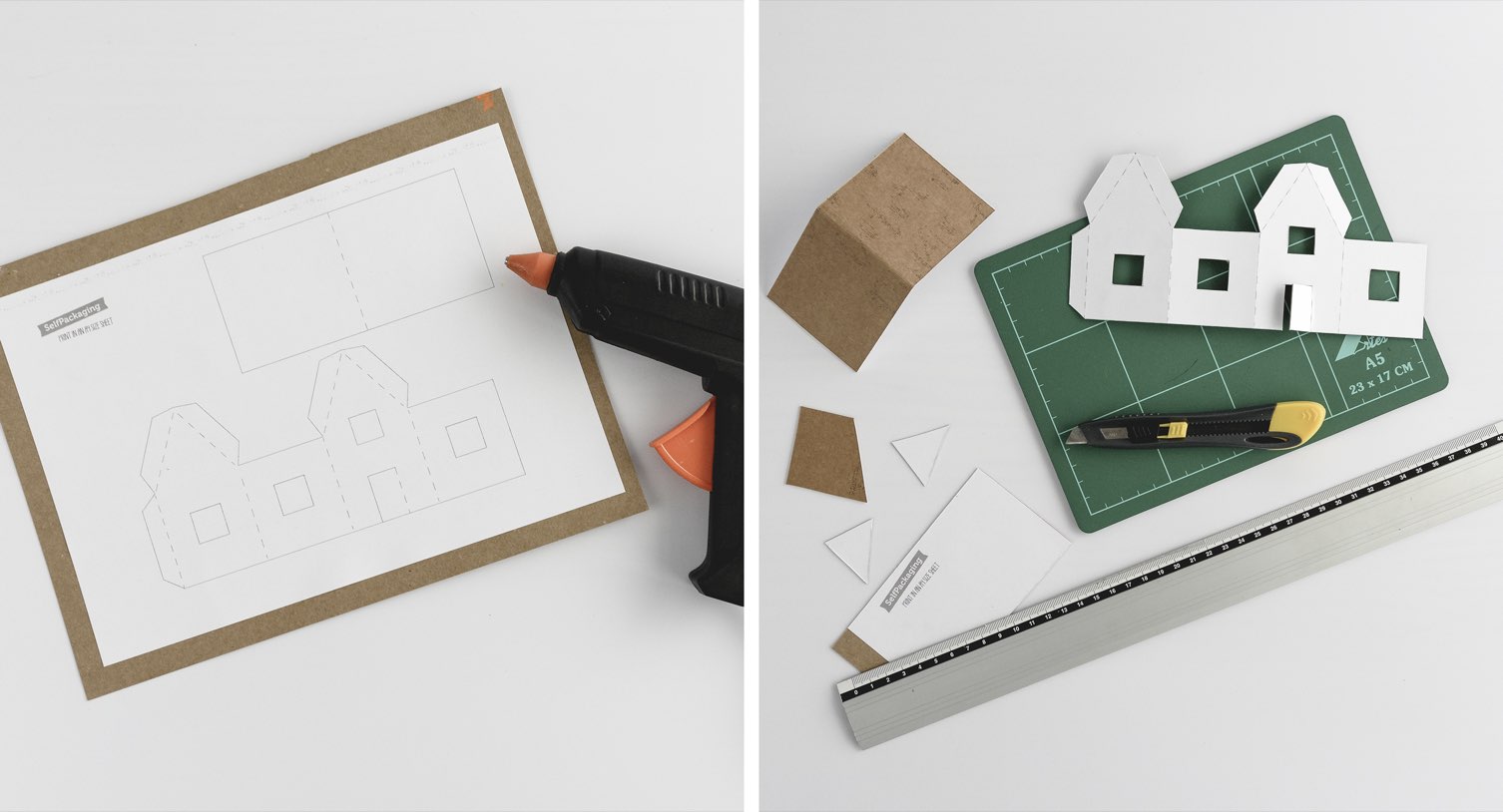 1 – Print out each template and stick each one on a thin piece of cardboard with regular or hot glue.
2 – Cut along each continuous line with the box cutter and a ruler. Fold along the broken lines so we can close the little house.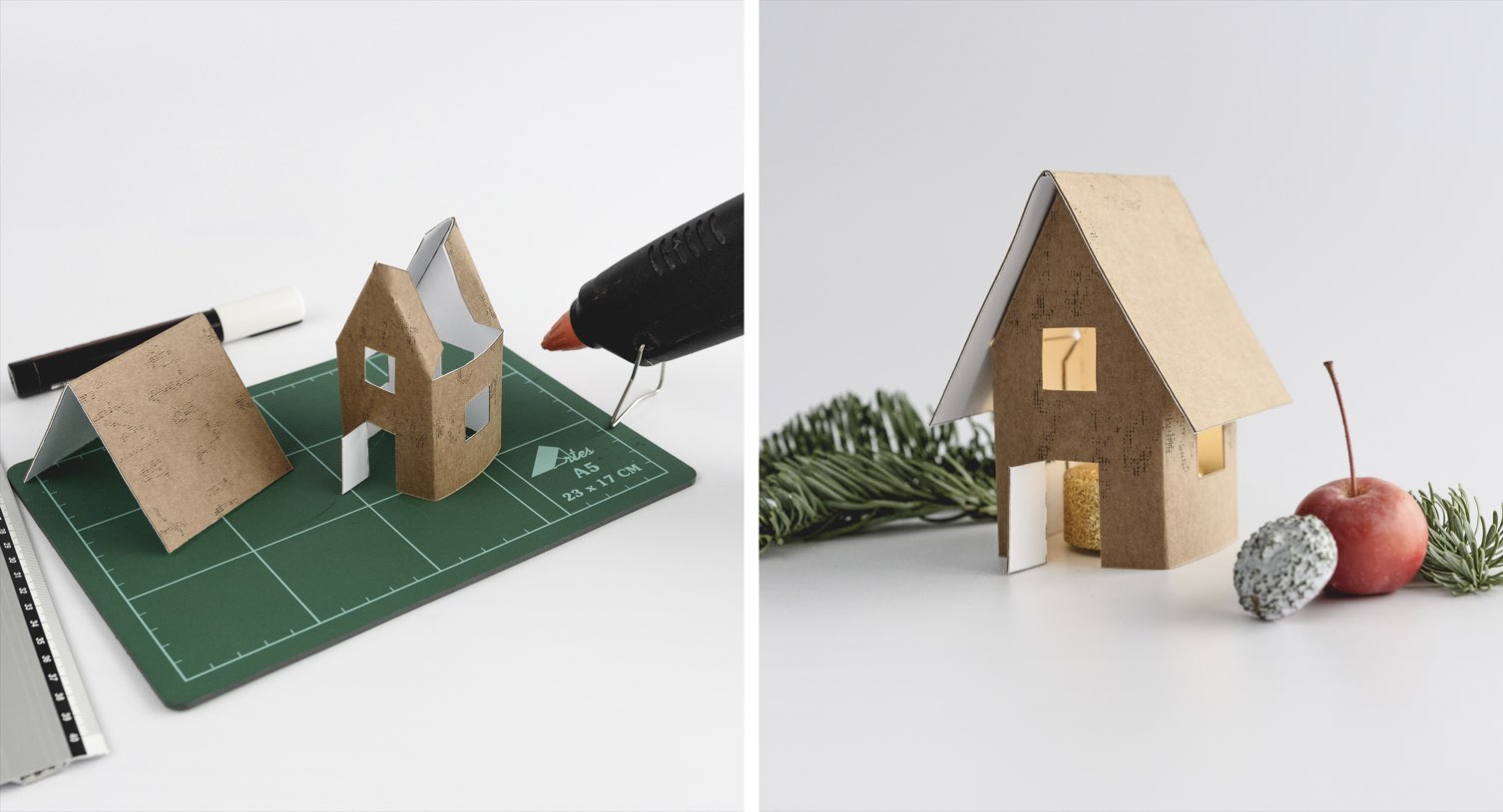 3 – Assemble the little house so the white side of the template remains on the inside of the house; that will give it more brightness. Then, use hot glue or some double sided tape on every tab to stick it all together. Then, stick the roof on, making sure it is placed in the centre.
4 – Put a small LED candle inside the house.
Now repeat the process as many times you like: There are three models on our template!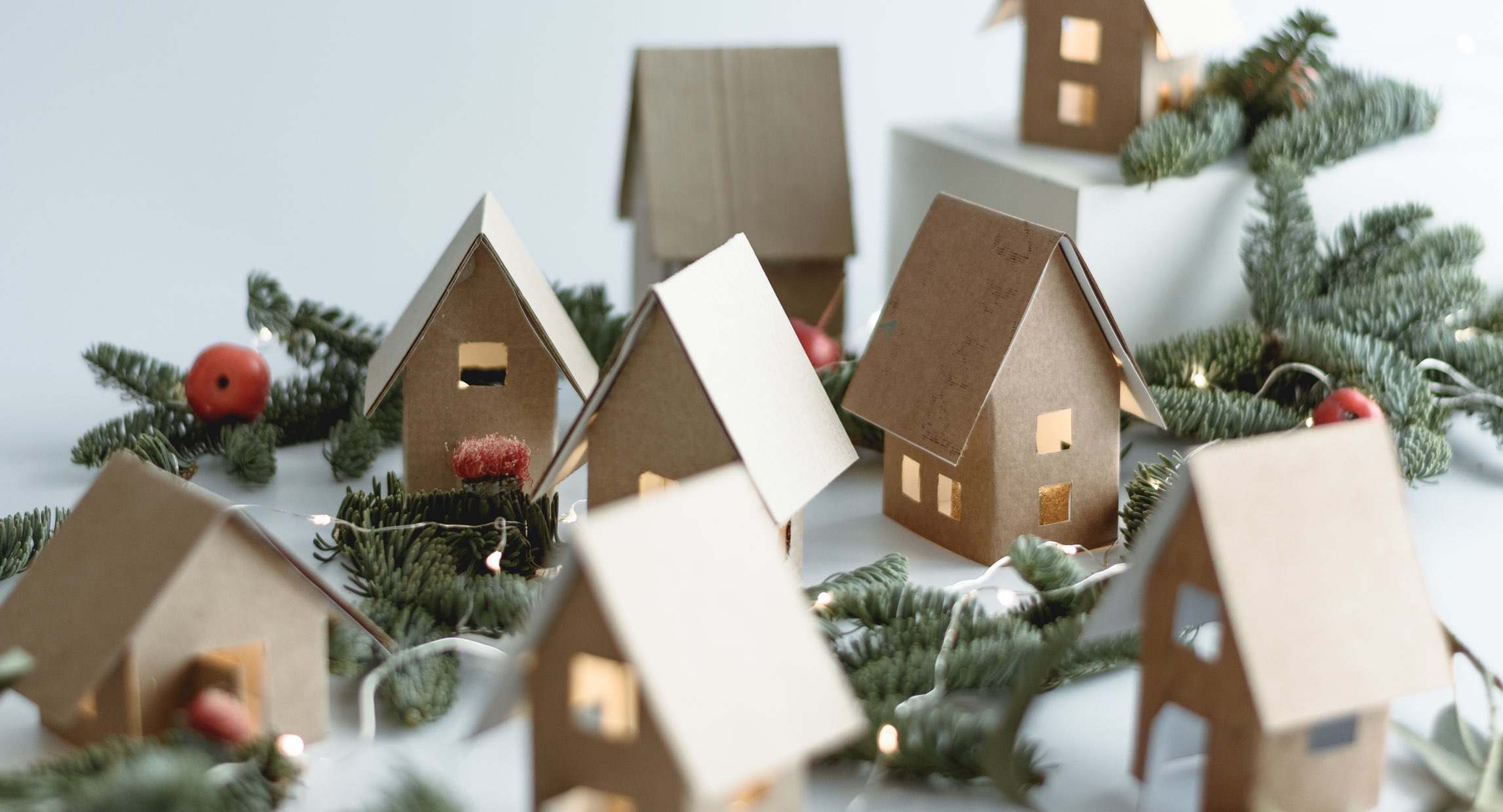 Experience the magic of Christmas in your living room!