Today we are going shopping. Looking around stores, walking, shopping, … yes yes yes! And we will not move from our seats. Spring is great for going on hiking excursions to the mountains or going out with friends to a nice terrace, but when it comes to shopping we prefer the online world, it could not be any other way. Friends, today we are going shopping to ezebee.com.
We know that most of you already know this marketplace, but if you are confused we are happy to tell you: ezebee.com is the site to buy and sell nice things. In ezebee.com everyone can create their online store (or showroom, as they call it) in a very simple way, and free! But apart from this, you can have your own blog within ezebee.com, create events, meet people with your same interests. Come on, you have it very, very easy to build your own online business. It is the most perfect tool for entrepreneurs.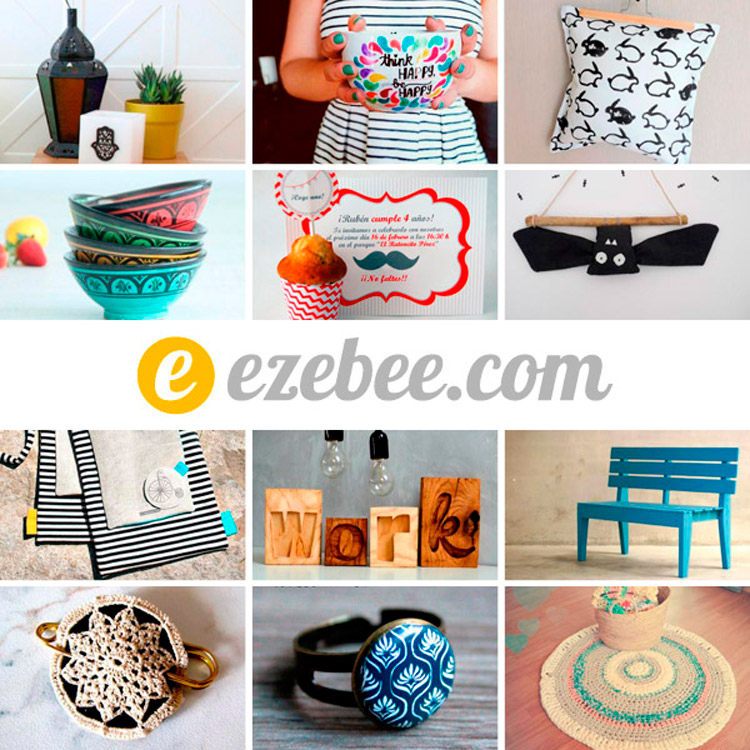 If you are addicted to social networks it fits to perfection, because it also allows you to integrate your online store on Facebook and on your blog. What is more, unlike with other e-platforms, if you have other online shops you can include links in your ezebee.com store
Now that we have set the scene for you, let's go to what really matters … shopping, shopping! Here are a few of the shots of SelfPackaging on ezebee.com, but listen to our recommendation, look around and amaze yourself with the talent and savoir faire of a myriad of craftsmen.
Shot #1: Hannah Bunn
Hannah Bunn is a Bristol based freelance illustrator and designer. Her drawings show different places around the UK and the world. Chimneys, bricks and window sills are a leitmotiv in her pictures. Travel around the world thanks to Hannah's pen.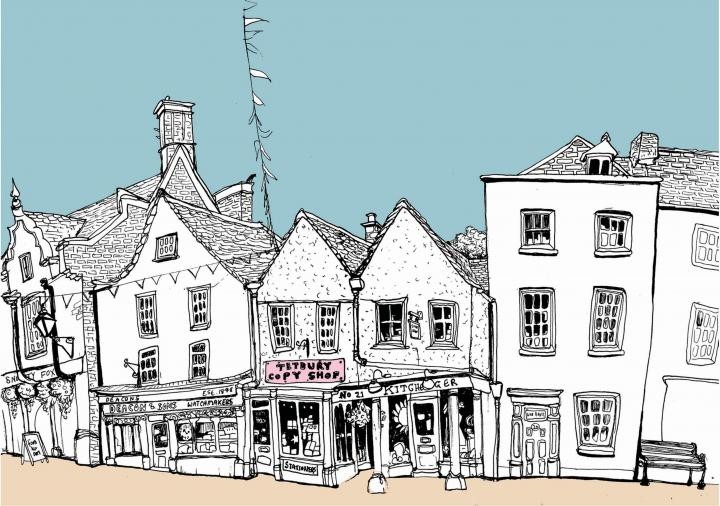 Shot #2: Bymarie
If you love Bicycle patterns, you have found the right site. Bymarie is a London based online shop, where you'll find bicycle patterns and many more. We are head over heels for this bunting (image below)! On its online shop you'll find lamps, cushions and wrapping paper with this pattern.

Shot #3: Formazone or the light becoming a garland of lights
One of the best things about shopping on a marketplace as ezebee.com is the fact of not having to limit yourself to remain in your country when you can take a look at all things going on in the other countries. Said and done: just by opening and closing tabs in your web browser you are suddenly in Warsaw (Poland), since spring has come and the weather starts to be more friendly over there. Have you tried to light a corner of your home with a garland of lights? If you have not, I strongly recommend you to do so. It is an ideal option for lighting without disturbing, perfect for generating a light spot on an object you wish to highlight or creating an intimate atmosphere at any given time.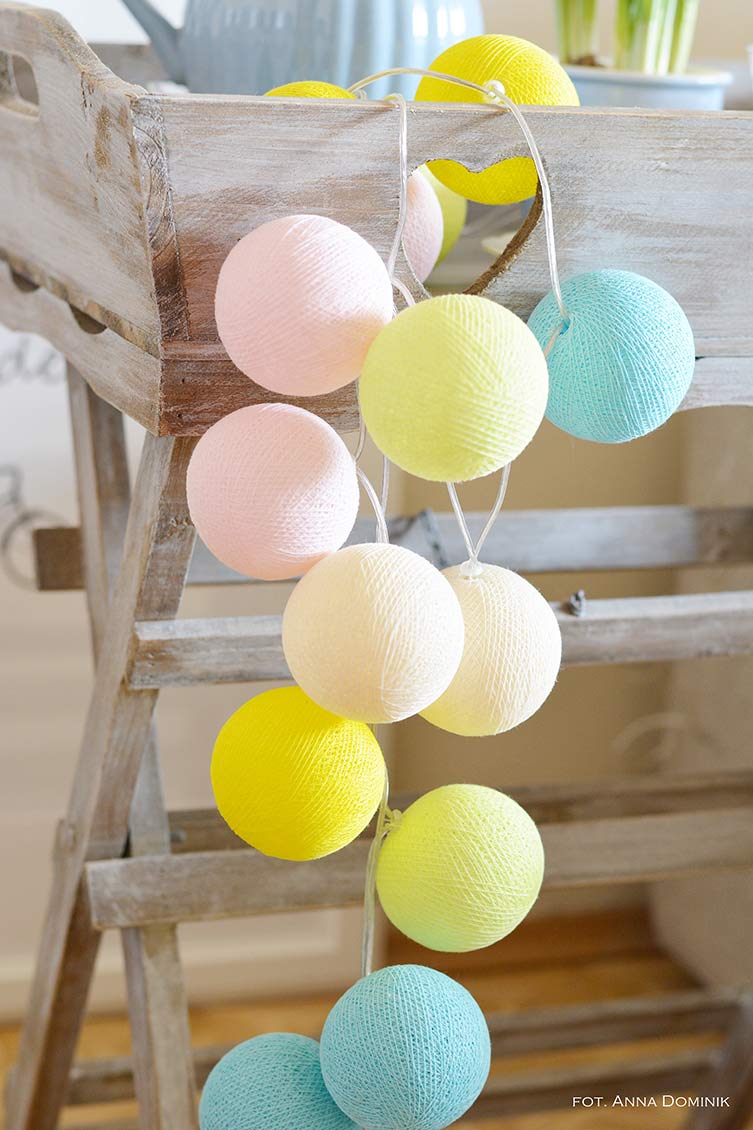 Shot #4: NBhatti Designs
And now we visit the American continent to discover NBhatti Designs. It was created in Koreatown, Los Angeles in 2012 by Nici Bhatti, a screen printer from Zürich, Switzerland.
All her items (most of them are tote bags) are carefully screen printed by hand with water based, eco-friendly inks creating sophisticated and simple designs: cats, pineapples, triangles and avocados (we are crazy in love with the avocado design)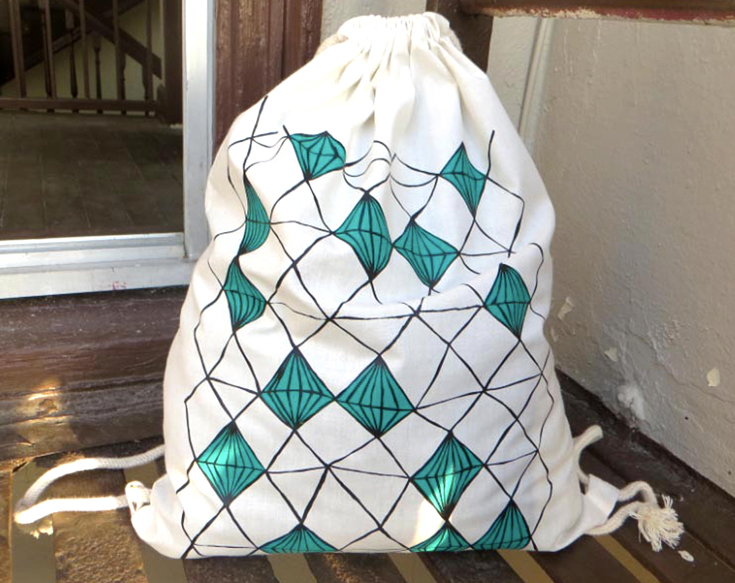 Shot #5: Abstrax.on Textiles
Let's move to New Zealand. There, it is located Abstrax.on Textiles: contemporany hand printed cushion covers and tea towels! The owner, Louise Neilson, confesses that she is a fabricholic! And she definetly is, take a look at her online shop plenty of original patterns! Bring colour to your home!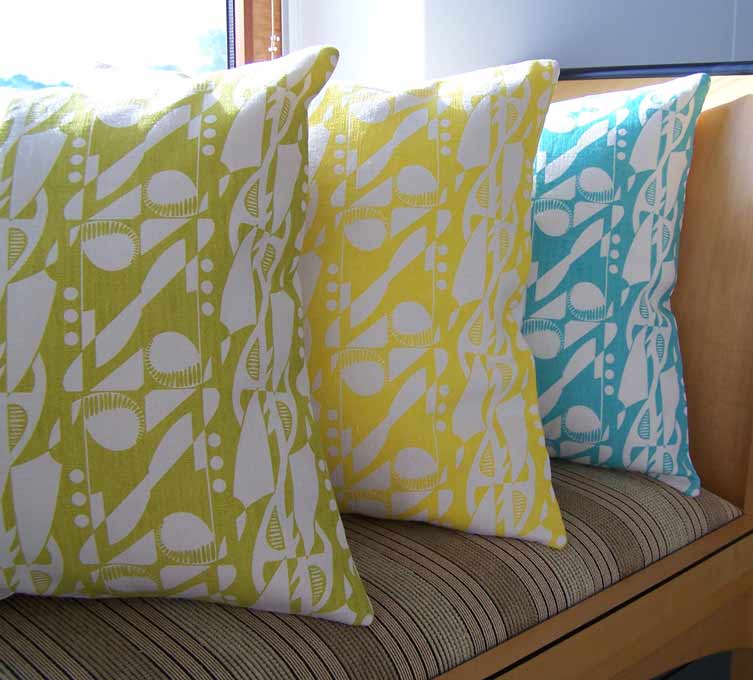 Well, this has been our walk for today. What do you think about it? Did you enjoy it?
Now you know where you can find all this and much, much more. You can find about everything on ezebee.com, from people selling handmade things, craftsmanship and DIY to decoration and fashion stores, web designers, illustrators and translators offering their services. The fact is that ezebee.com is much more than a marketplace for buying and selling things, it is an on-line community made by and for creative people who want to live their own projects. If you have a small business, you make pretty things, or just want to support creative small-scale sellers, artisans or entrepreneurs, visit ezebee.com!