Behind Frosting Barcelona, a bakery located in the Sarriá neighbourhood, is Clàudia Vigueras: "I have to confess that before being a pastry chef I was a journalist, I studied for a degree and when the time came to look for work I realized that it was not what I wanted. wanted. I changed newspapers for recipe books, and I began to prepare sweets and more sweets in a self-taught way and also at the Catering School of Castelldefels". She later trained at the prestigious Hofmann School, where she learned new techniques and processes, and where she later had the opportunity to do a stage in the same school's pastry shop.
At Frosting Barcelona we can find all kinds of desserts and sweets, from number and letter cakes to personalized breakfasts at home. In addition, decorated cookies, personalized cupcakes and many other delicacies are baked. Next, we have prepared a short interview to learn more about this fantastic confectioner.
How did the idea for Frosting Barcelona come about?
Frosting Barcelona was born as a result of a personal crisis. In 2016 he had just finished his journalism degree and the job outlook at that time was very bad. For my birthday my partner gave me a cupcake course, and although I had made some desserts at home since I was little, it was not until that moment that I realized how passionate I was about the world of pastry. As a result of the course, I started baking sweets at home for friends and family, and thus the idea of Frosting Barcelona was born. It was not until two years later that I was able to make the professional leap and open my small custom pastry shop.
We started doing cupcakes, but currently we have a menu of assorted sweets, and the star product is the number cakes.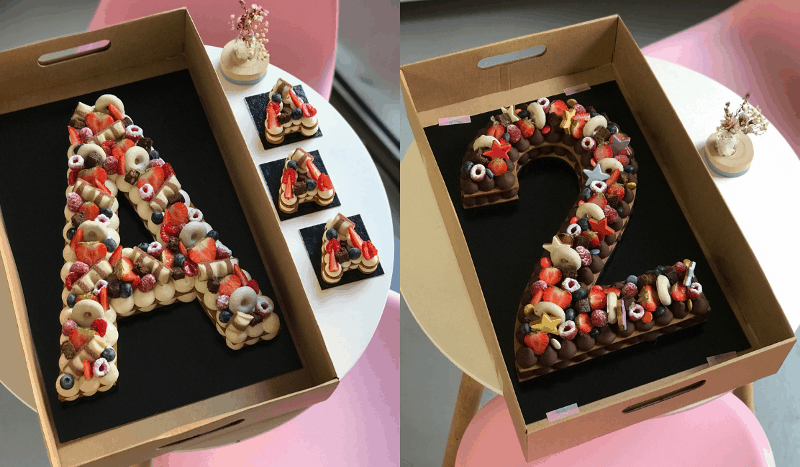 How would you define Frosting Barcelona? What are your values?
I would define Frosting above all as my personal project, having turned my hobby into my daily job. Pastry with a very close relationship with customers, with passion, and trying to create a unique and personal product each time. I would like to think that his values are what I want to define me as a person: love for small details and enthusiasm in everything I do, as well as perseverance to achieve what you set out to do.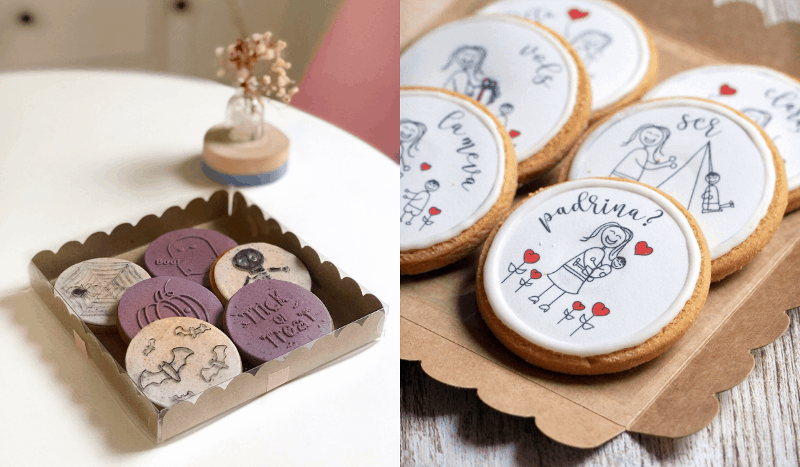 In the world of pastry, how important is packaging?
From my point of view, the packaging is part of the experience of the product that is inside. Our creations are totally handmade, and to present them I have looked for a beautiful and elegant packaging, which adds value to the sweets it contains and helps us to have a brand image. It is also important that it is safe, to prevent the products from breaking and to arrive in perfect condition.
We put a lot of love into each product that leaves the workshop, both in the production process and in the final part of packaging. I see it as a whole, one aspect cannot go without the other, which is why the packaging is so relevant.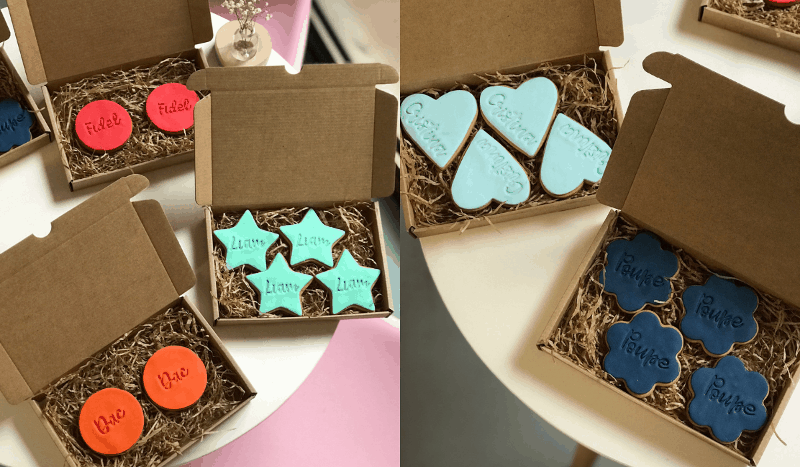 How do you work to be sustainable?
From the beginning of the project we have tried to eliminate plastic, both from our packaging and from the suppliers we buy from. All our products leave the workshop with kraft cardboard boxes and paper bags.
We also try to buy from local companies, to eliminate C02 waste as much as possible when transporting packages, both packaging and ingredients and raw materials. For example, we buy all the fruit that we use in the Sarrià market, the neighborhood where we have our workshop, and apart from contributing to local commerce, we obtain a product with much more flavor and quality.
We try to use reusable materials so that the client can give them a second life, which are not disposable. For example, our desserts in a glass (cheesecake, lemon pie, tiramisu), we serve them in glass glasses like those of yogurt. Or the bases of our cakes are made of wood (before they were made of cardboard), which many customers then use as a tray or cutting board.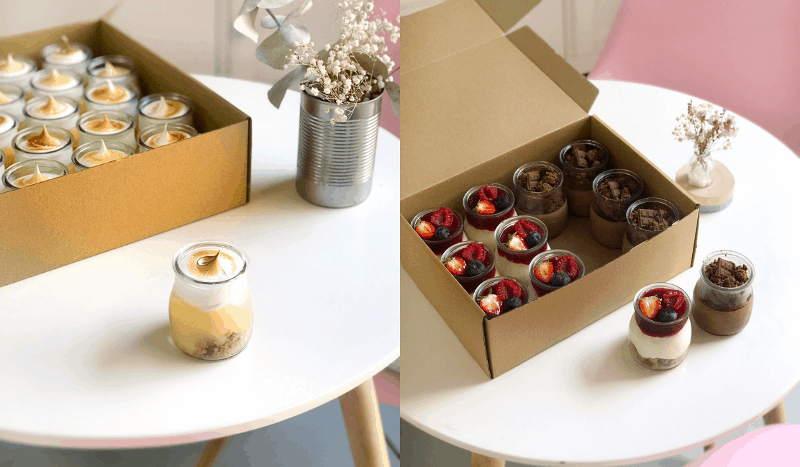 Next steps; Where are you headed?
Since I opened the workshop I have worked hard to get the project off the ground (the coronavirus has made everything a little more complicated), but now that we have a little more stability I would like to be able to expand the workforce. This would allow me to have more flexibility and at the same time more time to design new products or new projects, such as teaching pastry courses in the workshop.
Even so, my wish is that in the future Frosting Barcelona maintains the essence that it has had since day one, of a small, artisanal business that treats each product with love and dedication.
You can find all these sweets and much more on the Frosting Barcelona page, in addition to all our boxes for cookies, cakes, cupcakes and much more on our website.