NEW! Paella boxes arrives at SelfPackaging.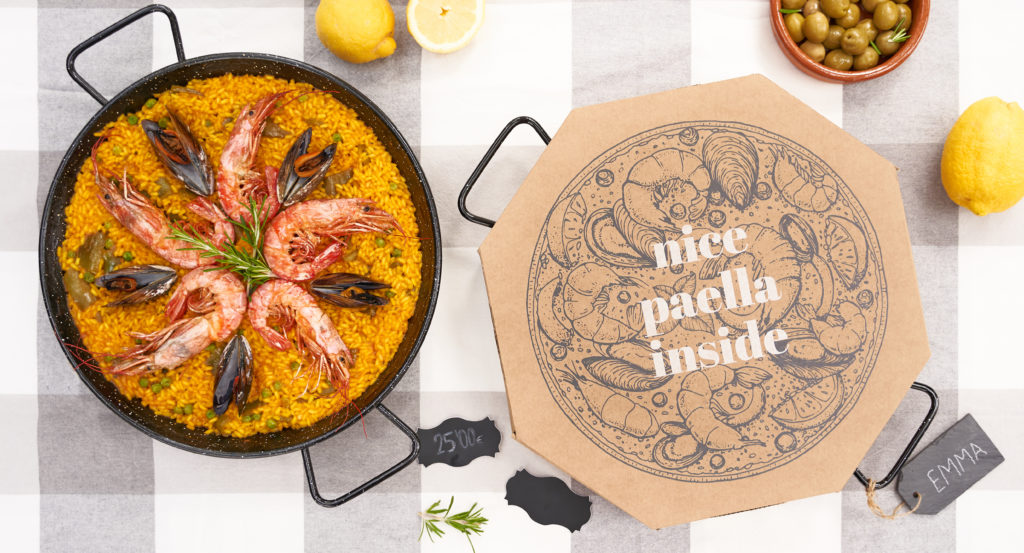 Summer is synonymous with many things: good weather, having a drink at a beach bar, gazpacho, ice cream, whole days at the beach and pool and -if you can- resting and doing nothing! And that includes cooking. Who doesn't like to relax on vacation? That is why food delivery or take away is usually key at this time of year. And when it comes together that you don't feel like cooking, you want to eat something very tasty, the result is … A paella at home!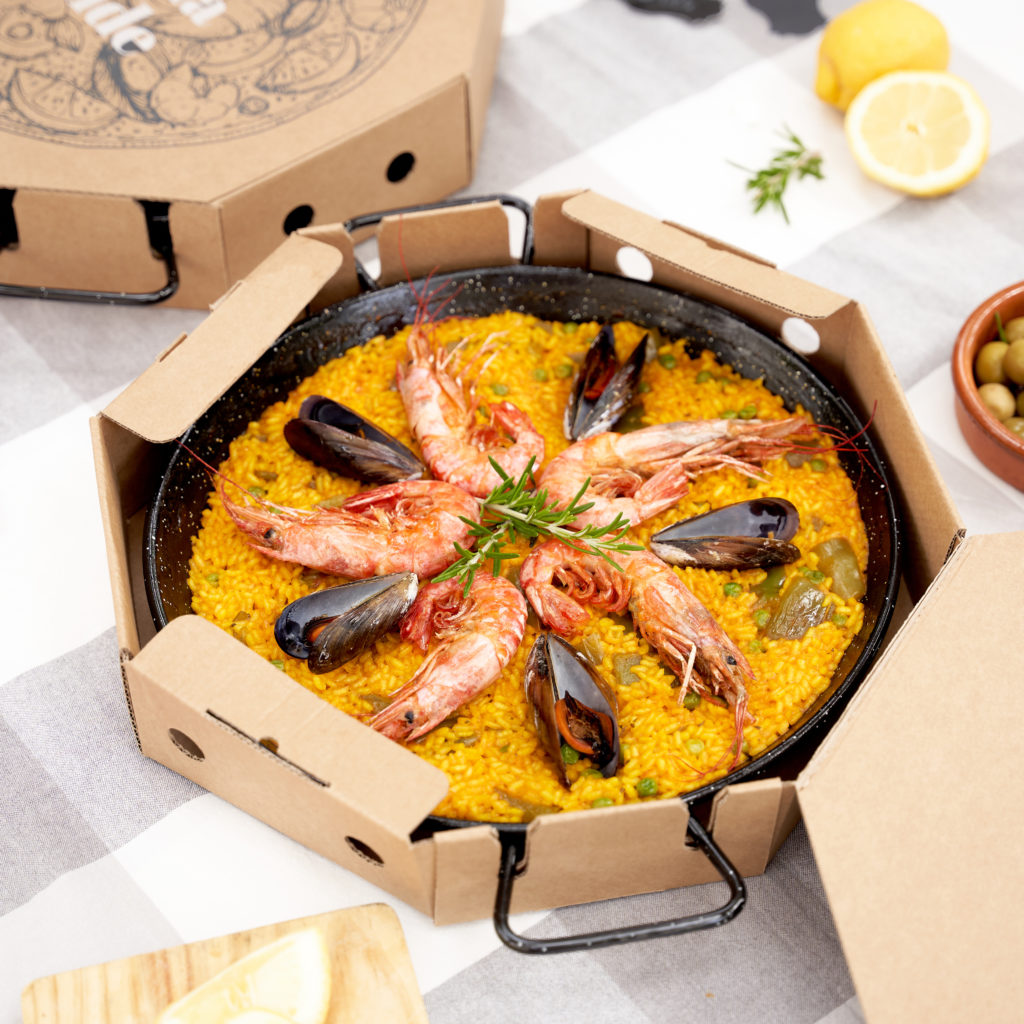 But let's face it, take out paellas are not delivered in the best way to customers; some covered with aluminum foil and some wrapped with newspapers. And for a restaurant to deliver a dish in these conditions, it can give a bad image to the company. And although newspaper has always been very good for preserving the temperature of some foods, it is not recommended to use it to cover paellas.
On the one hand, the heat and the juice of the rice can soften the paper and cause bits of newspaper and ink to come off, thus ruining the flavor of the paella. And on the other hand, the poor ventilation of the packaging can cause excess humidity during the transport journey that softens the rice grain, which means that the paella does not arrive with the texture it should. A magnificent paella does not deserve such a finish because of bad packaging!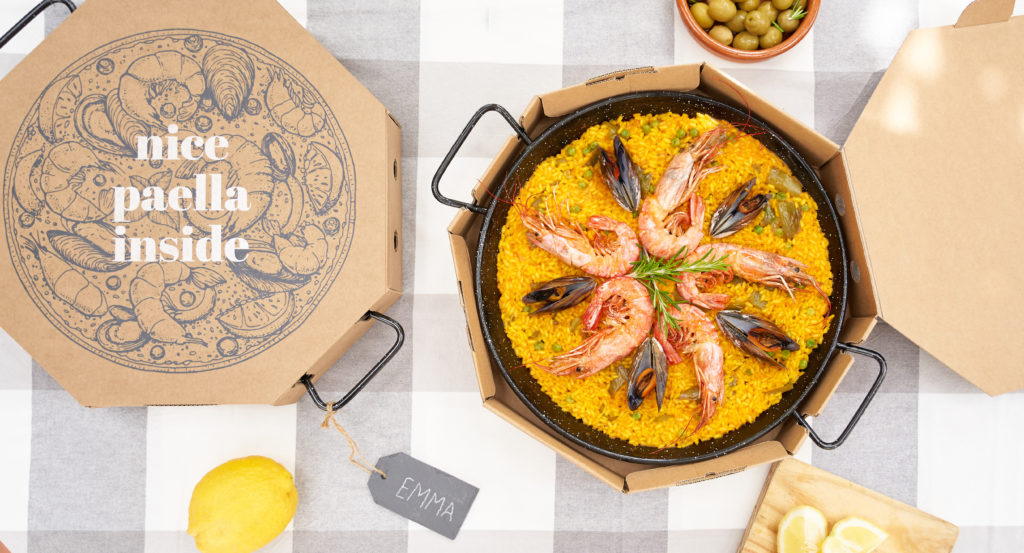 At SelfPackaging we help you deliver your product in perfect condition to any type of dish. You may have already seen that on other occasions we present boxes specially designed to carry sushi, crepes, fruit, cake slices … In short, boxes created so that each type of product is transported in the optimal way and reaches the end customer as expected; preserving both its appearance and its flavor. And that is why now we present the new box for paellas.

There are 4 sizes available for our new 33, 40, 47 or 51 cm diameter box. All of them have slots for the handles and most importantly: ventilation holes to prevent excess humidity or heat from ruining the rice during transport. Voilà! You already have your eco friendly box for paellas ready.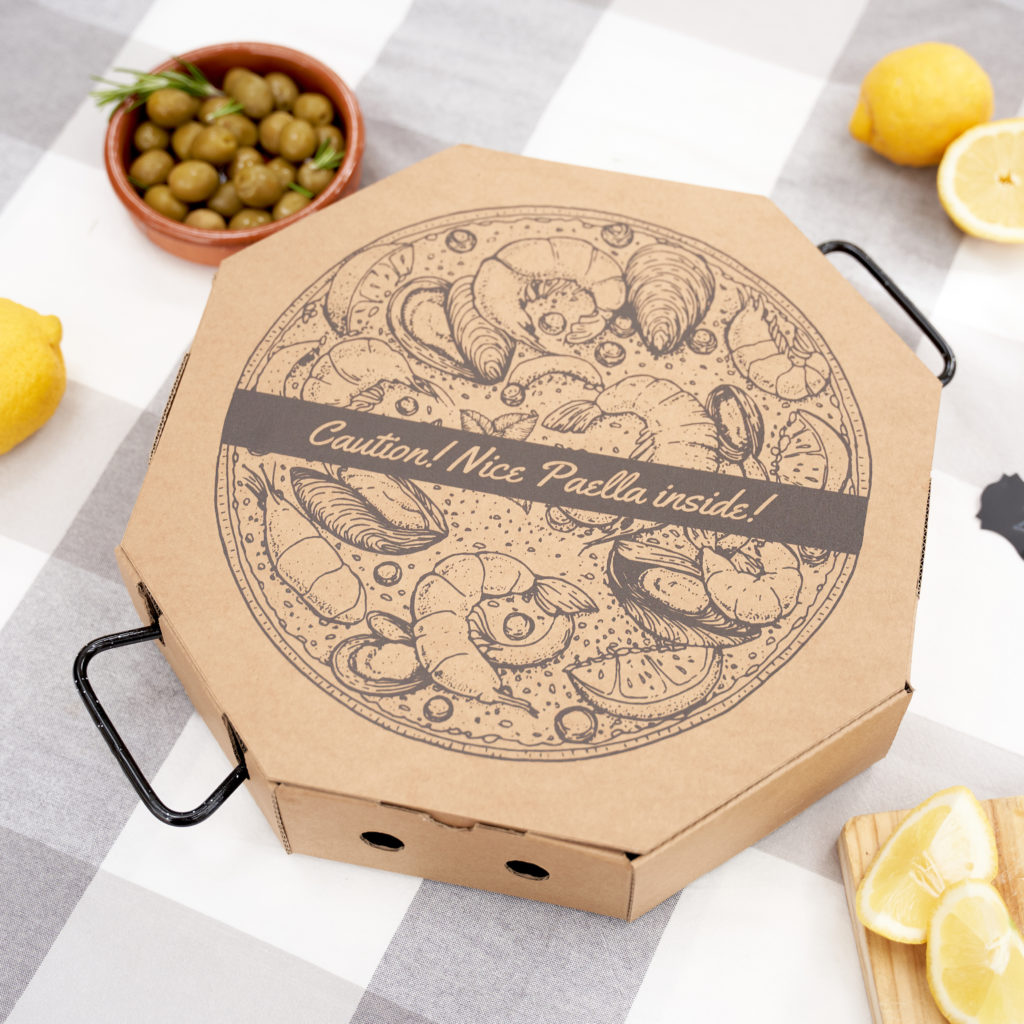 But if there is an order with several and different paellas, how to differentiate them? Before you take out a marker to write on the box and ruin the design, we suggest something much better; chalkboard labels. Perfect to personalize by writing with chalk! An ingenious and aesthetic option to differentiate each order.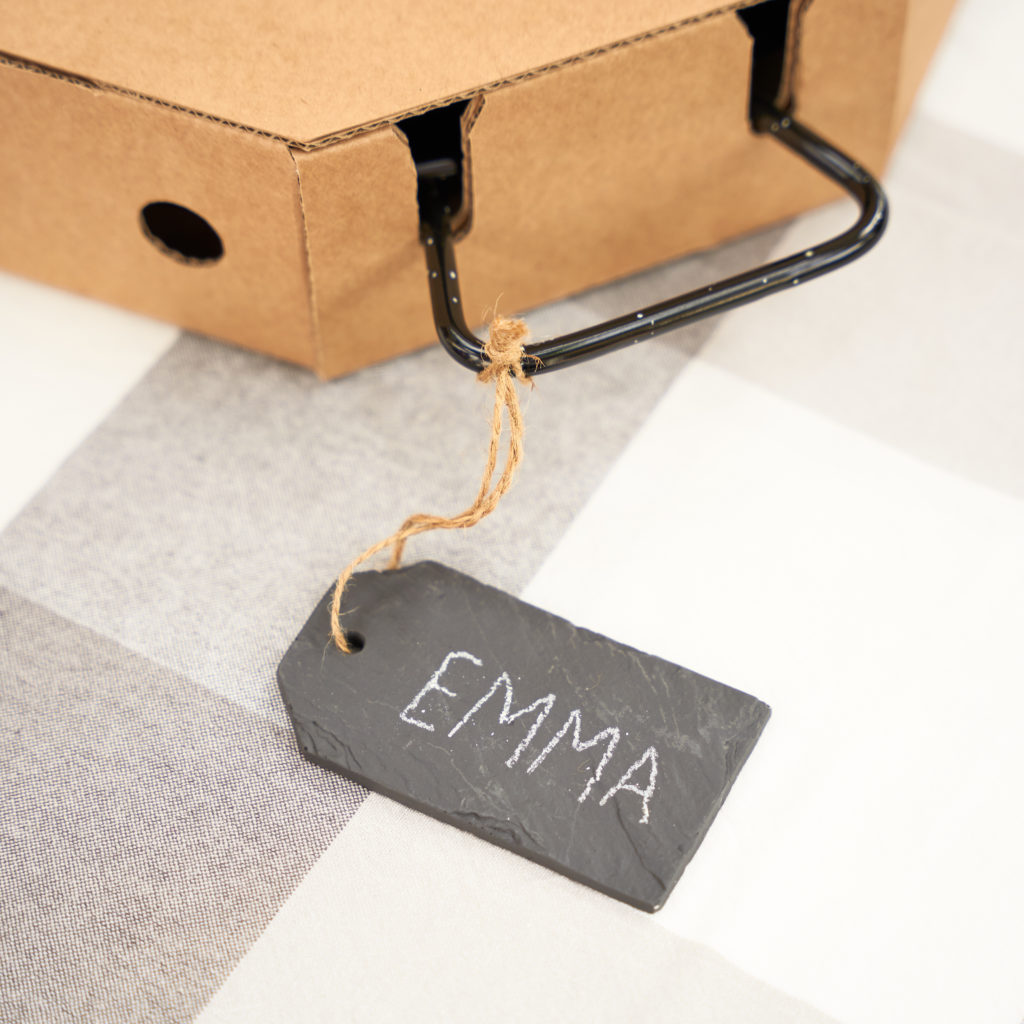 Are you joining the takeout revolution?