If you want to make an original gift to surprise someone, you have to know how to make a surprise box with photos. It is an opportunity to remember all the moments shared with that person and show everything that matters to you. To do this, you will only need printed photographs, a photography box and the decoration that you like the most.
Photo boxes: an unforgettable gift
If we think of an original gift, something that excites and surprises and at the same time is easy to make… The best idea is always a surprise gift box with photos. Whether you are looking for a gift for your partner or family member, even an invisible friend gift, this is a unique and personalized option.
The reasons for giving photos are endless, but here are some of them to convince you that it is a great idea:
It is a detail in the form of a souvenir
As we have commented previously, giving photos means giving memories, emotions and feelings. It is a unique and very personal detail that can only be shared with those who appear in the same image, since only they will know what is behind each photo.
It is a very easy gift to make and above all inexpensive, since you will only need to print a series of photos and put them in a decorated box. Aside from being super simple, it won't take long, and it's something you can do at any time.
A gift box with photos is ideal for any occasion and person. For invisible friends, partner or even a family member, everyone will love the idea and enjoy it to the fullest. You can remember a thousand moments and enjoy quality time with those you love the most thanks to a detail like this.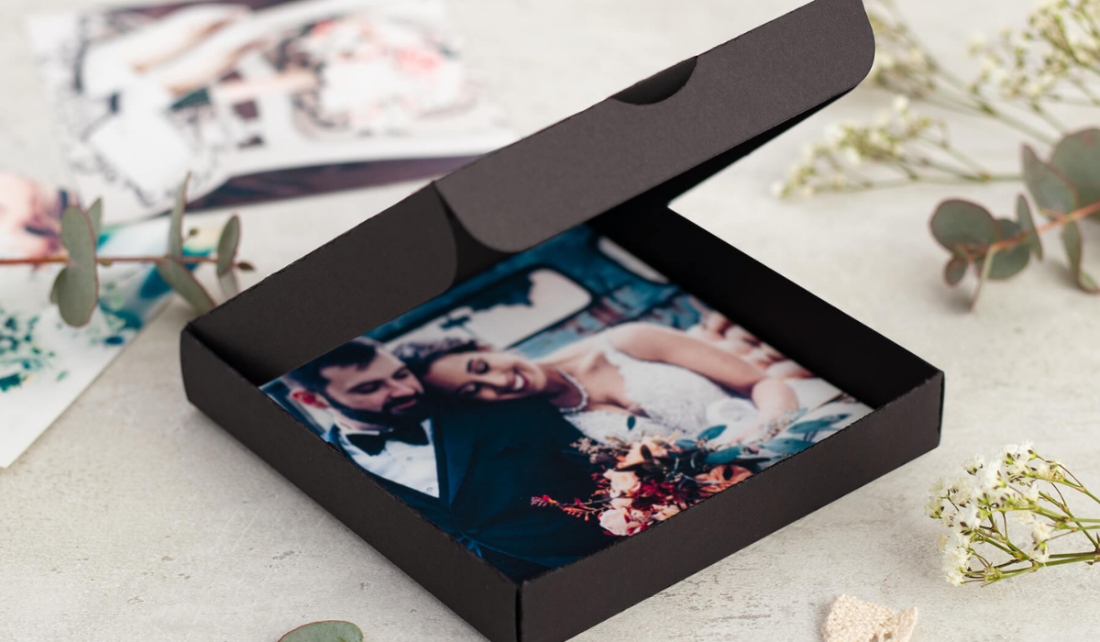 How to make a surprise box with photos
To make these types of gifts you don't need to have too much skill for crafts, so if you are not a fan of getting your hands dirty with glue or paint, making a surprise box for photos is ideal for you. Here are some ways to decorate and gift photos in different sizes or boxes.
If you plan to make a detail, this matchbox is ideal for small photos and other cutouts. Its appearance is simple, but thanks to this original and practical opening, you can surprise anyone. In addition, you can also personalize this small photo box and add a logo, illustration or even a date. It is perfect for gifts or also for wedding details, so sign up for this idea if you have an event soon!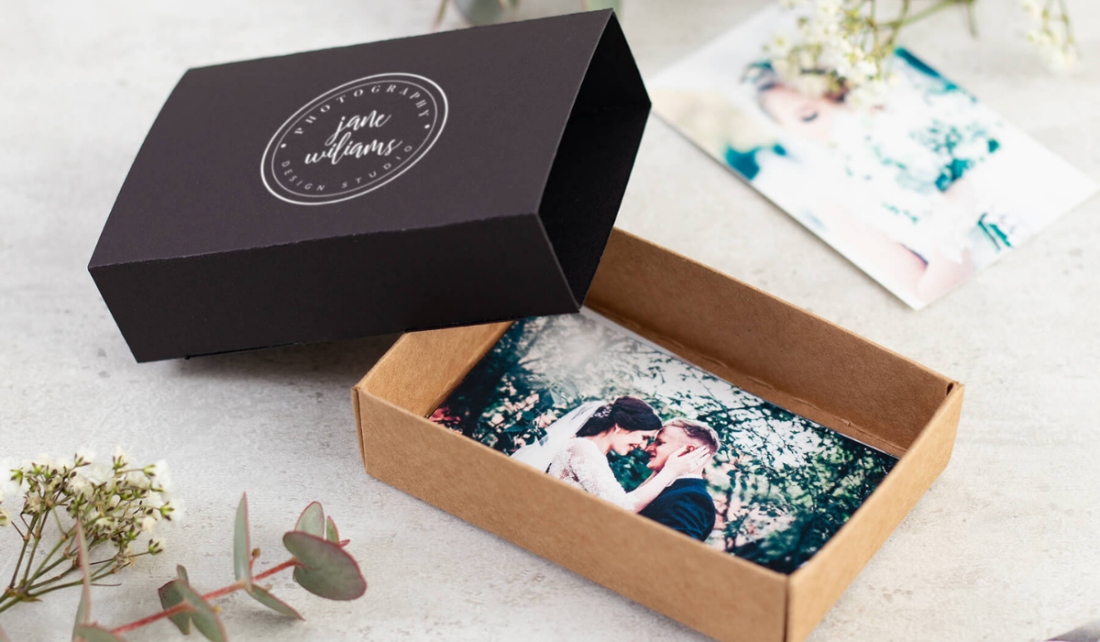 Who does not like to remember a trip? Giving a photo box with images of a trip can be the perfect detail for those who love to travel the world and keep a good memory of each place visited. Save all the high quality printed images in an A5 size envelope and just by looking at them you will transport yourself to that special place. You can decorate this envelope with glued stamps, and close it with a hemp ribbon to give it a more handmade touch.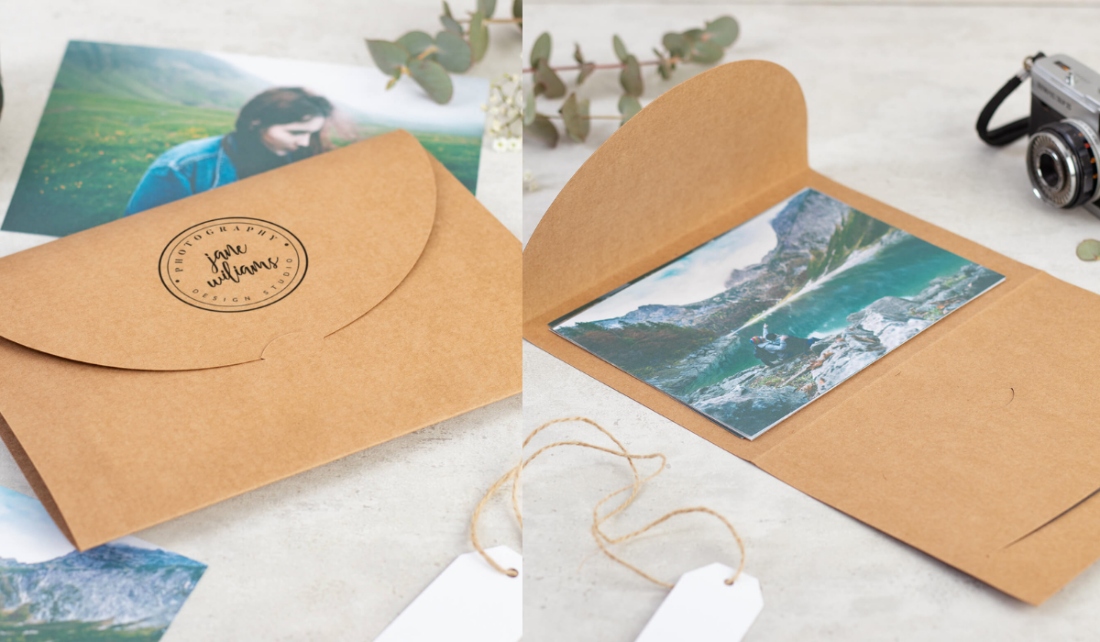 If you have to make an elegant gift, this is your best option. A photo album box specially designed to surprise with its refined design. With a cover that can be customized either with its base color or by adding a printed design. It is perfect to give a wedding or anniversary album, giving it a special and very distinguished touch. It could also be a good packaging for photography shops or studios that want to deliver their creations to clients in the best conditions.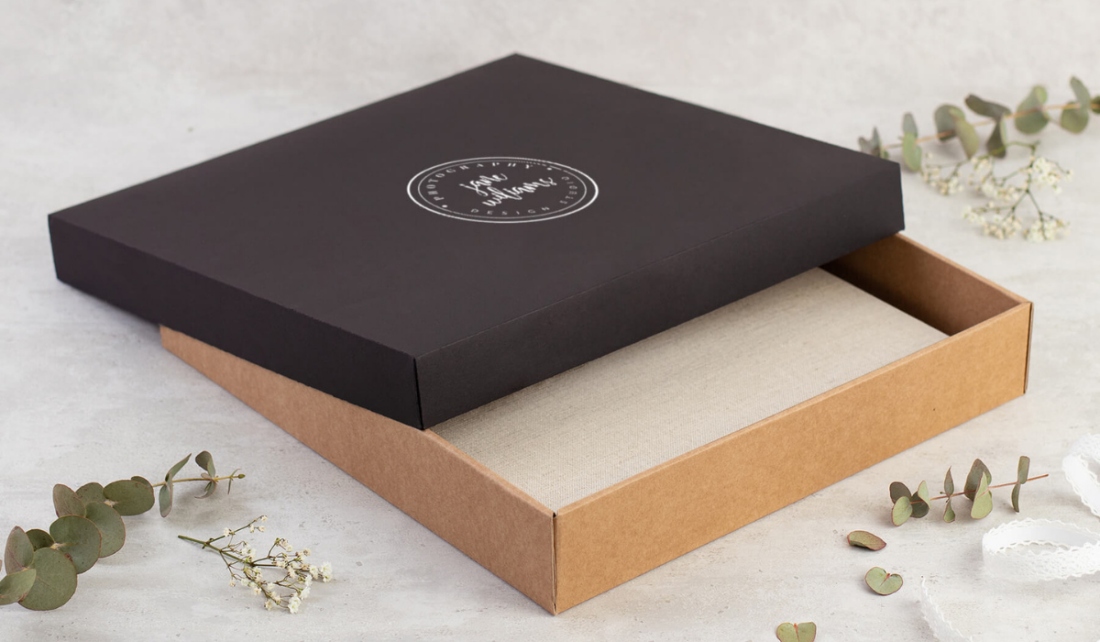 Now that you have seen different boxes to give away photos, you can choose between the best options and choose the one that best suits you. Delivering a detail with the best memories has never been so easy!
In case you need more inspiration, there are more gift ideas for photos that can save you from a rush and serve as inspiration for further details. Do not forget to add a note or wink for the person who will receive the gift, and so they will remember you every time they see it. Your photo box awaits you to save your best memories!