You and your friends are close, it's easy to tell. And now you're getting married… even more so! They get you and are there for you all the time: when you hesitate about the number of starters you should serve, when you don't know which kind of paper would be best for invitations, when you don't know whether to braid your hair or wear it down… They are nothing but supportive.
And because only the most special friends are promoted to bridesmaids, the "favour" needs to be asked in an equally special way. So… why say it on the phone when you can say it with balloons? Everyone likes them! We have prepared a downloadable template to make it even easier. Not even the laziest of your friends will be able to refuse at to such a display.
A super post made in collaboration with Mary Galou.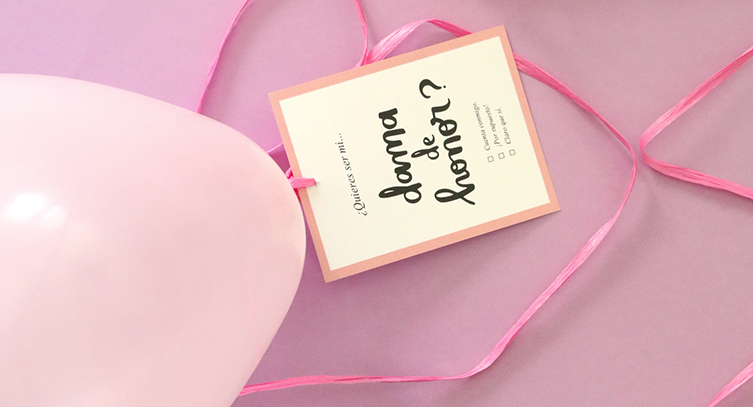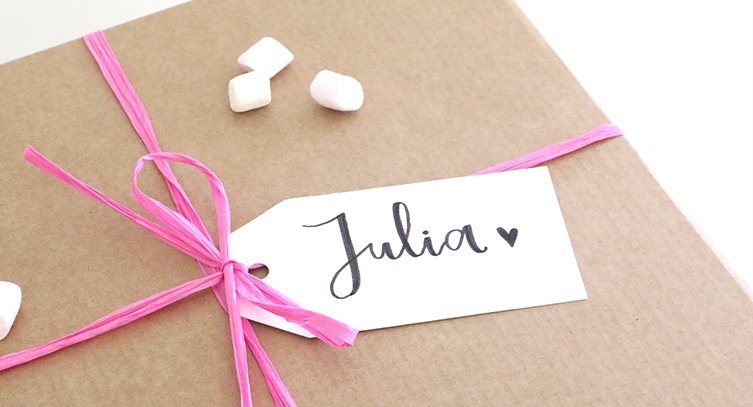 Materials: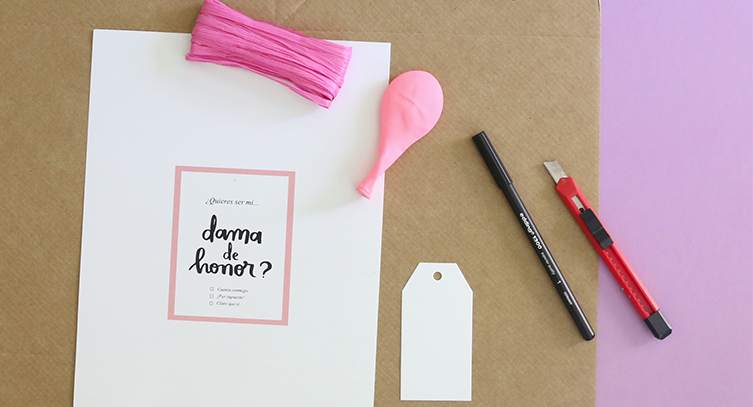 Step by step:
Start by cutting out the messages from the downloaded template. This message will hang from the helium balloon as you see in the picture. It looks cool, doesn't it?
Write the name of your future bridesmaid on the white label with a black marker (or with a colour of your choice). You can also use alphabet stamps or make a drawing… get creative!
Fold the box. This box opens like a flower, but we have used a bit of liquid silicone to fix the sides so the balloon comes out without distractions.
Fill the balloon with helium and tie the pink raffia ribbon with a knot. If you haven't managed to get helium balloons you can use a normal one, but it will need some help to fly out of the box.
Make a hole at the top of the messages and slide the raffia ribbon through it so it hangs from the balloon. Make sure you cut a good stretch of ribbon so it hangs at least a foot under the balloon.
Place the balloon carefully into the box and close it. Use a little more of the raffia ribbon and the white label you decorated in the second step to close it and decorate it a little.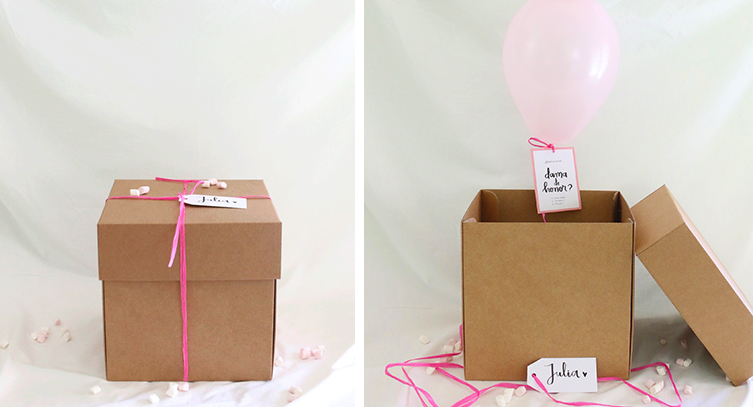 These traditions are still a little unusual in Spain, but any chance to celebrate (and to blow up balloons) is good if it makes us a little happier. Even more so if it's for little great moments with those friends you've shared so much with.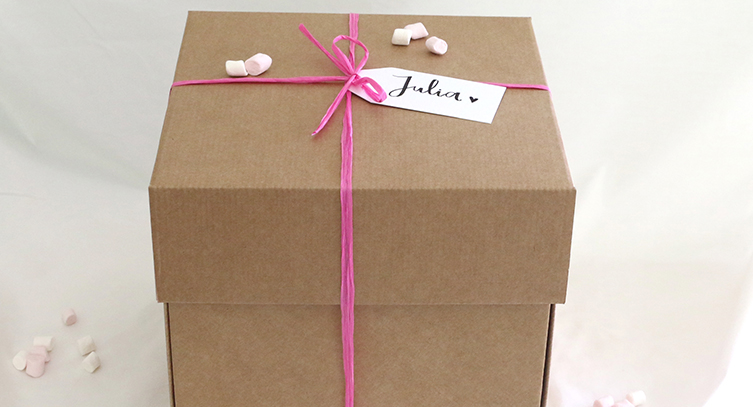 And with nothing left to add, cheers to friendship!