Núria, our graphic designer, has had her first crush. She is a lover of graffiti (she herself is a tremendous artist… always legally though, she only ever paints on authorized walls) and a lover of typography, so her crush today is true love, the real thing, because it brings both together. Because when a graffiti artist gets a label such as Louis Vuitton to ask him to design a limited edition foulard under their name… there must be something to him, mustn't there? Right then. So ladies and gentlemen, we give you, Ben Eine
Ben Eine was born in London in 1970, and that's where most of his work can be found (also in Paris and Stockholm, for example). His unique style was born from the need to draw his tags or signatures (that kind of graffiti repeated again and again all over our cities with each artist's name) in a way that made him stand out from the rest. He managed to do so, and how! Today he has a great number of fonts to his credit, among which Shutter, Neon, Elton, Vandalism, Wendy stand out, and the most famous of them all, Circus.
Actually, Eine rose to fame when he cooperated with Banksy, the most renowned street artist of all time. Producing his work and those of other artists such as Jamie Hewlett or Mode2 he managed to make a name for himself in this competitive world until he decided to try to make it on his own in 2008. What a great idea that was, for this is when he became famous, so much so that he was invited to take part in the design of the 50th anniversary International Amnesty poster in 2011 and James Cameron decided one of his works was the best possible present for Barak Obama in his first visit to London as president of the United States.
Some examples of his work: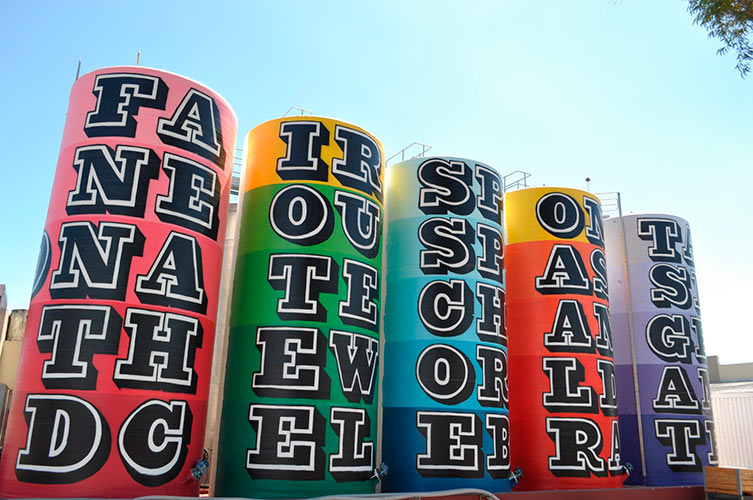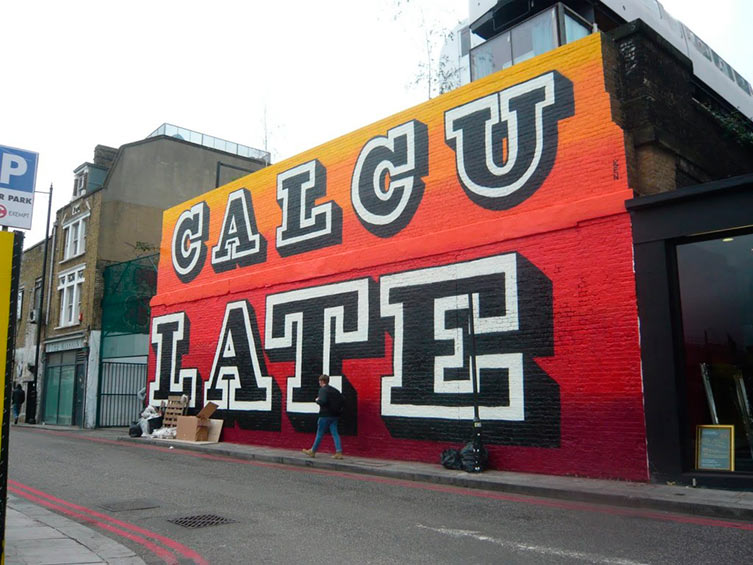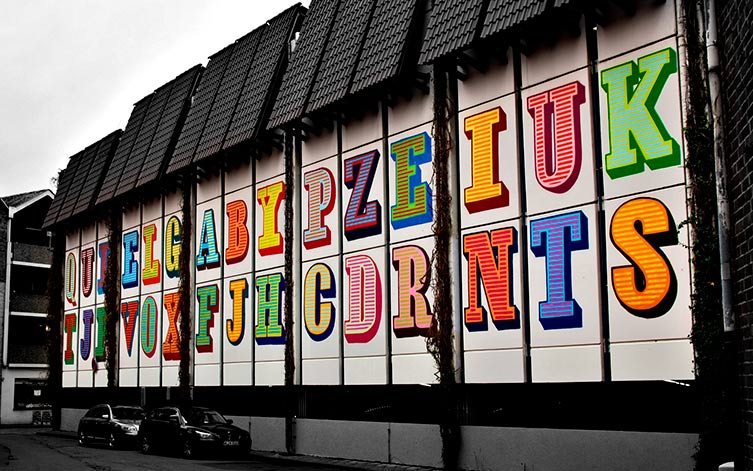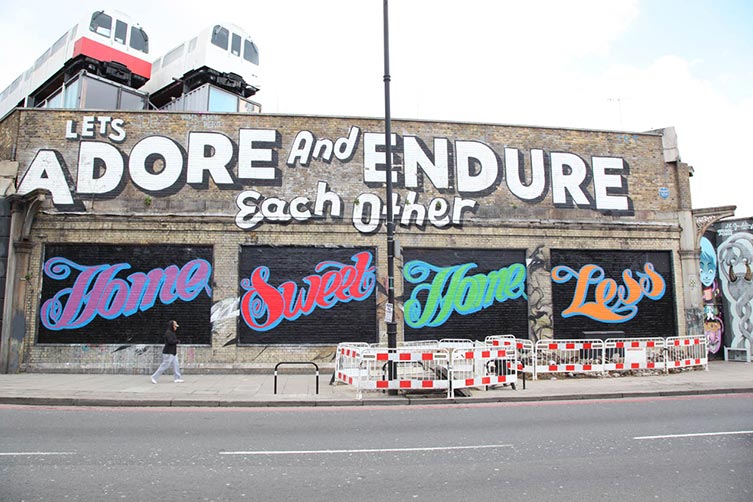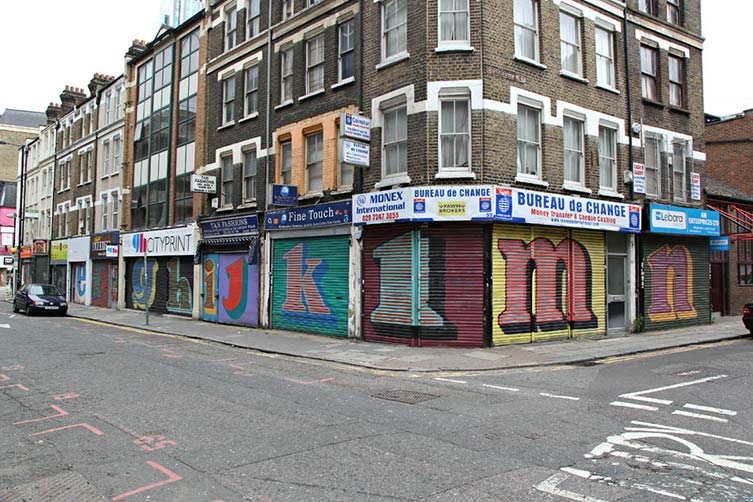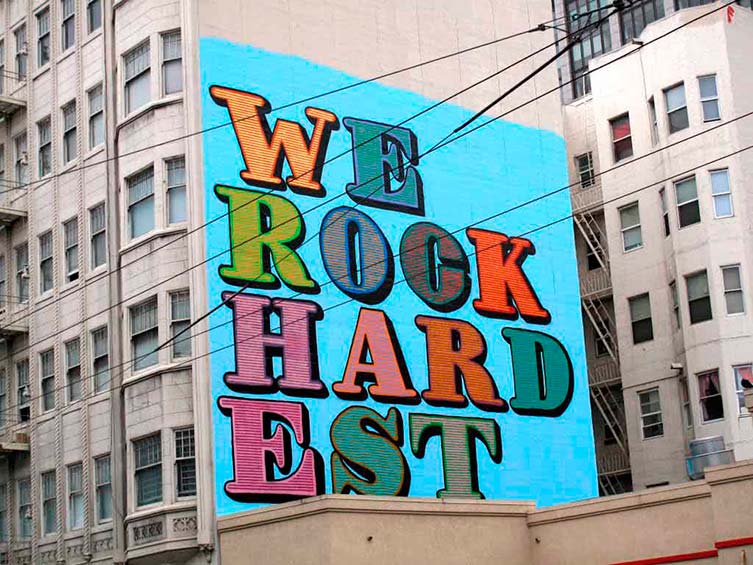 And thus far our revision of Ben Eine's artistic trajectory up to now. Did you enjoy it? Did you find it interesting…? You know what to do… share it, share it!
His Instagram: www.instagram.com/einesigns/
His page at the No Walls gallery: www.nowallsgallery.com/artists/ben_eine/