Today we want to bring some cool ideas, cool to surprise everyone with little gifts. Because… who doesn't love getting really pretty gift boxes?
If you are thinking of making an original present, we have the key so the person who gets the gift gets excited before even opening it. They are just so cute!
Say it a thousand different ways, but all as surprising. Don't miss a single detail, today's post comes full of surprises and a FREEBIE! A downloadable with pretty labels to complement your gift boxes.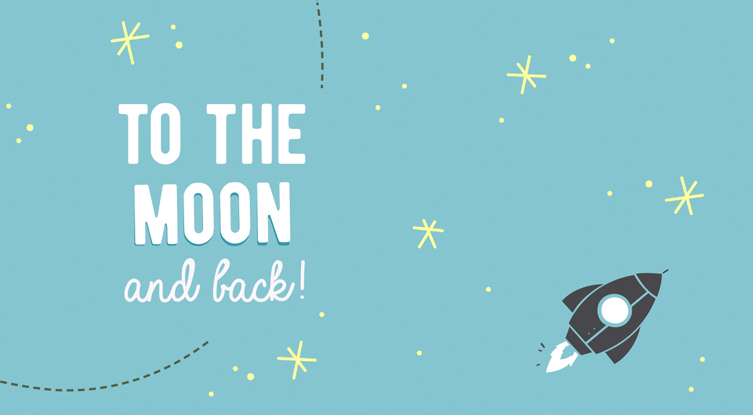 Gift boxes: matchbox style boxes
They are small but the number of things you can do with them will surprise you. These boxes are an ideal present: they are small, don't take up much space and allow our imagination to fly.
We love sweets and cute things, so we couldn't resist and made a 6-box kit with loving sentences, for your clients or next party.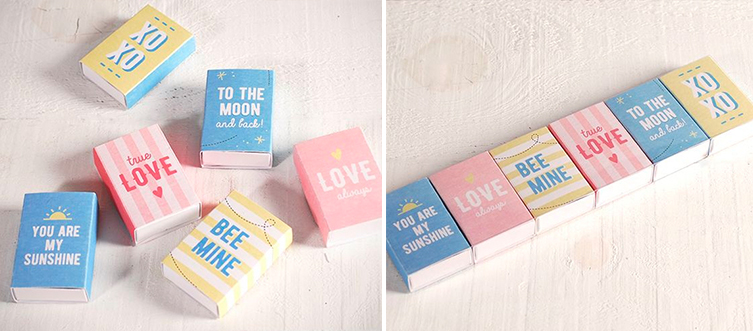 Fill these little boxes with sweet gifts! Don't they look delicious?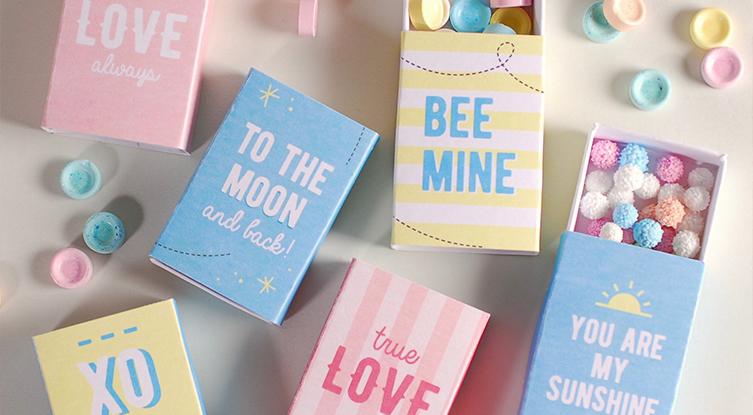 In pretty pastel colours and with fun graphics printed on them, they shall become the cutest boxes for gifts, with small sweets or chocolates inside.
You can give away them in a pack, for they come with a plastic strip, or one by one. The kit includes 6 boxes with different sentences and designs: "True love", "To the moon and back"…
You find this beautiful kit here.
How can we add a cool little touch to our gift boxes? With the freebie we want to give you, for you to download and start decorating your boxes.
Decorated boxes with printable labels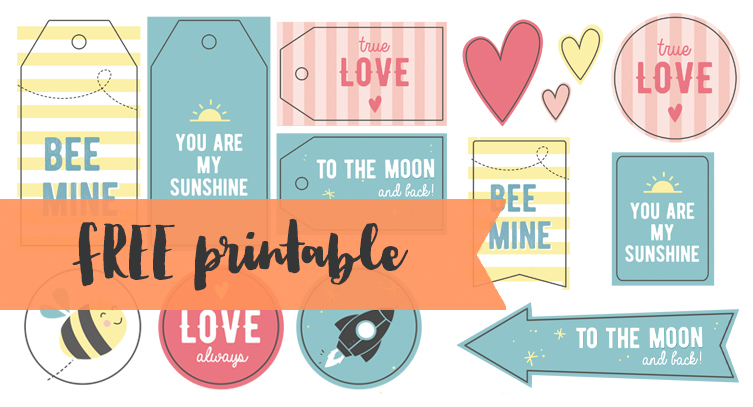 Download this freebie so you can decorate your gift boxes and give them a fun an original touch.
Fill up your boxes and get anyone to fall for you! Loads of labels in pastel colours and different messages so your gifts are complete.
Traditional labels shaped like hearts, circles or arrows. Let your imagination fly and surprise everyone!
Start conquering with your gift boxes and labels! Download them here.
But you can also create fun boxes for gifts, playing with the inside and outside of the matchbox, just like Shopux does, creating fun gift messages and turning the box into an original gift card for Valentine's day, a birthday, Father's Day, etc.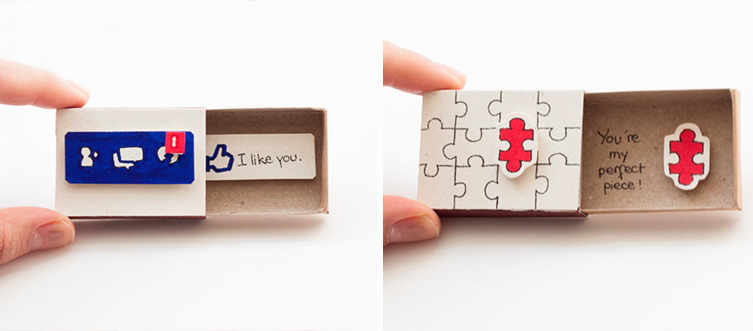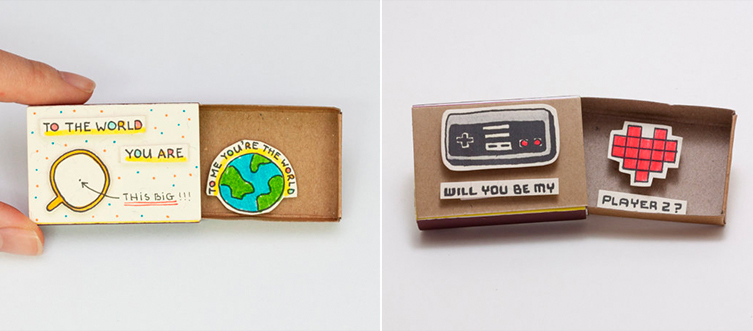 Source: Shop3ux
If that were not enough, these boxes can add the final touch to your wedding. What do you think of these boxes as a wedding gift for guests? Prove you are the perfect team!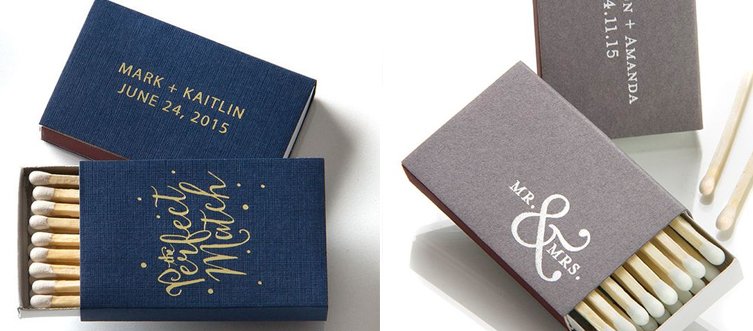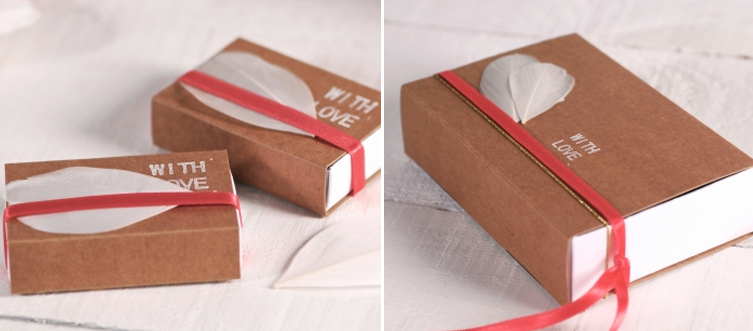 Source: Picture Perfect Papier and Foryourparty.com
If you do decide to decorate your gift boxes with these printable labels, we want to see them!
Share your pics on our social networks with the hashtag #Selfpackaging
We want to see your creativity and those very cool results!