Thinking about your Valentine's day gift? Surprising your partner gets harder and harder, saturated as we are by impersonal gift ideas. This is why there are more and more of us that choose to go for handmade gifts. If you really want to surprise your partner, so he or she is lost for words like never before, you'll love today's post (and be sure to check out the end, which will surprise you). Today we want to show you how to prepare the "Five senses box". The most personal and original gift!
You may be asking yourself…
What is the five senses box?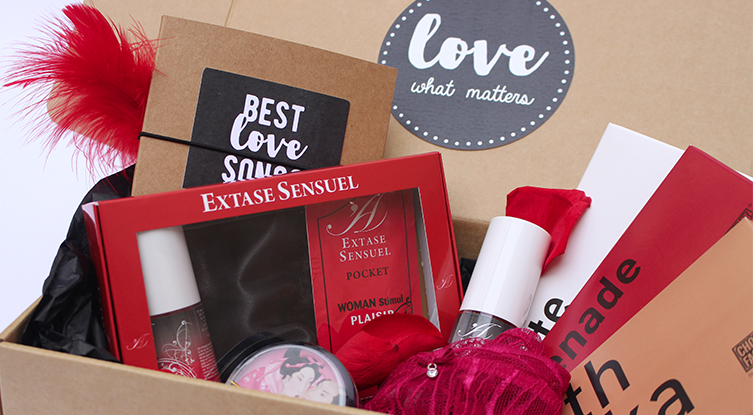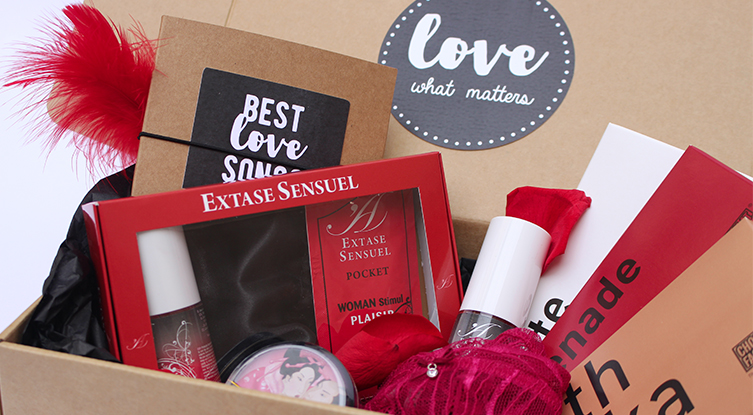 We are here to explain. It is a pretty box that contains 5 gifts, each one intended to stimulate one of the senses: sight, touch, taste, hearing and smell. But… what little things can we use for each sense?
Get ready, take notes and above all, bring out your most sensual and imaginative side! Let's see some ideas for each of the senses. The first… sight!
Five senses box: sight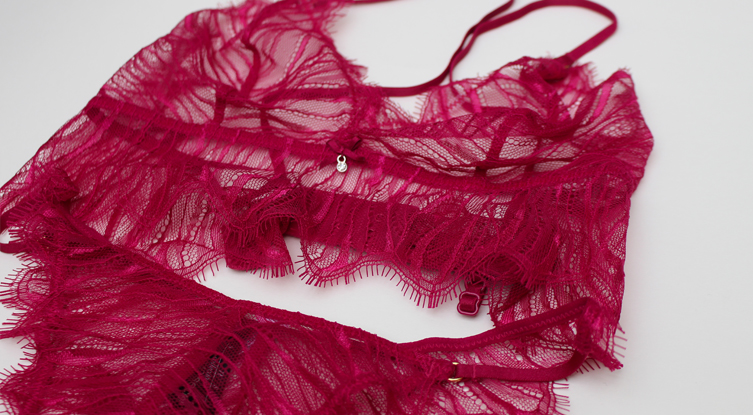 For sight you can use photographs of your favourite moments together, a film that means a lot to you both, a letter, or any other little detail you "look" at.
We also think it is a good time to be a little provocative. A nice set of lingerie from Women's Secret will become your best ally. A pretty bralette bra and a fuchsia Brazilian bottom for a sexy touch.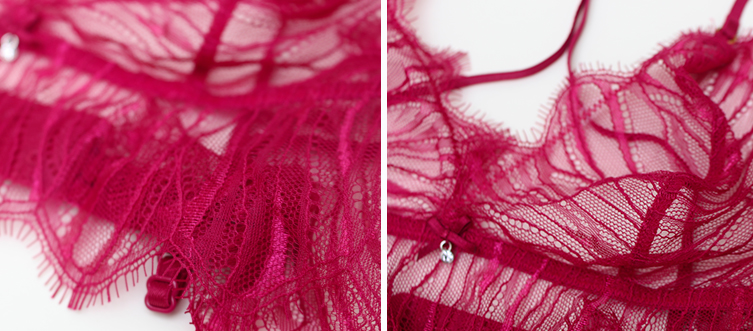 Who can resist this pretty new set? Or surprise her with some nice underwear, bringing out your sensual side.
Five Senses box: touch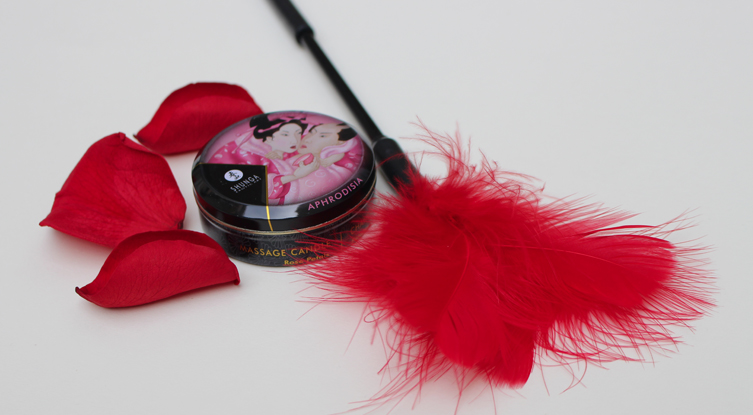 Touch is perfect for a gift that is a pleasure for the skin such as a warm garment, a stuffed animal or something more sensual, such as feathers, caresses or a nice oil massage.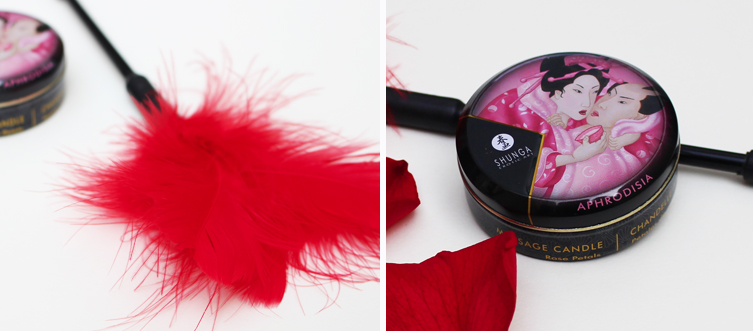 Who doesn't like their partner to give them a relaxing massage? There is no greater pleasure than playing with sensual products, such as massage aromatic candles and Diversual feathers. A relaxing massage that will wake up all your senses.
Five senses box: taste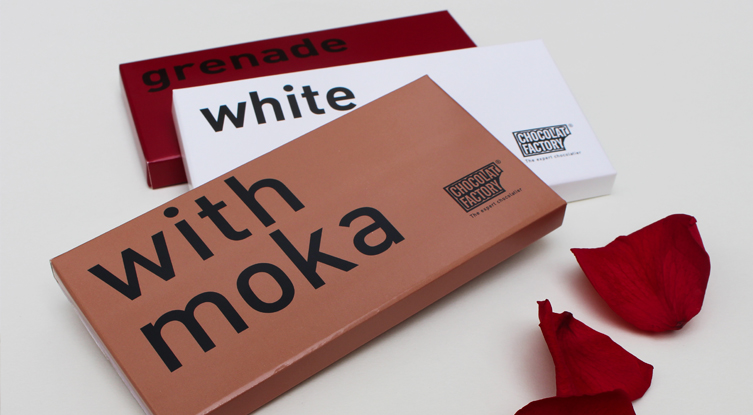 Anything edible is ideal for taste, that is, sweets, chocolates, cream, a candy bar… Mmm, what a delicious pleasure!
For some fun, play with aphrodisiacs, like the Chocolate Factory chocolate bars, made with the best cocoa in the world and exotic flavours like the Grenade bars, with a subtle flower flavouring.

He'll be speechless!
Five Senses box: hearing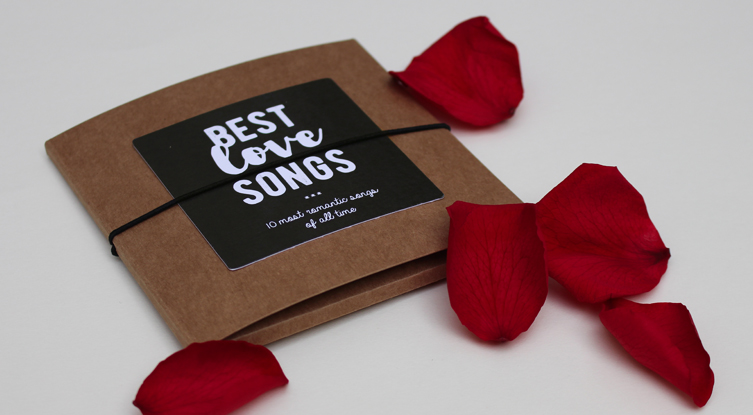 Hearing and enjoying music with that special someone. A CD by her favourite group, a love recording, a song you both identify with, etc.
Or a CD or USB with the best romantic songs! Perfect songs for a romantic dinner, a striptease or, some action! SelfPackaging has prepared a compilation of our 10 favourite songs called "Best Love Songs". Because there is nothing more beautiful than adding a soundtrack to your love or to that special moment.
Crazy in love by Beyoncé, Love me now by John Legend, Marry you by Bruno Mars, etc.
Five Senses Box: smell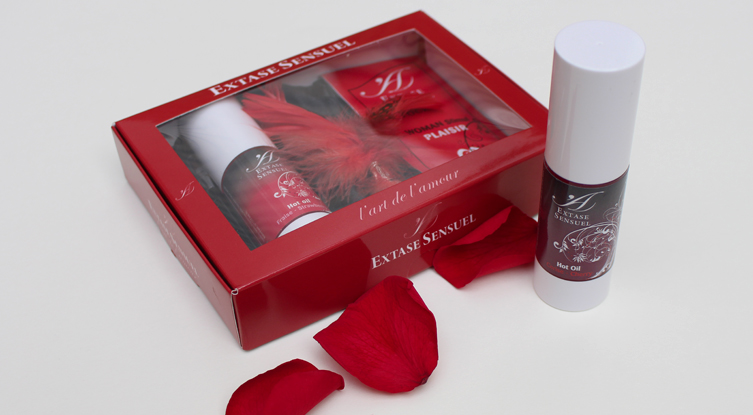 As the wolf said to Little Red Riding Hood… so I can smell you better! For the sense of smell fragrances, scented, incense or creams are ideal gifts. Anything that smells nice!
We want a very sensual senses box so we choose massage oils and creams. The most important is to focus the moment on that sense.
The Diversual box is ideal to play with your partner and drive him or her crazy with the smell. Strawberry or cherry massage oils, creams for him and for her, feathers… and let your imagination fly!
To complete the "Five sense box" you can add a label or tag with a customized message for each sense. We have the perfect little box! Our little five senses box will be perfect for little clues or messages for each gift.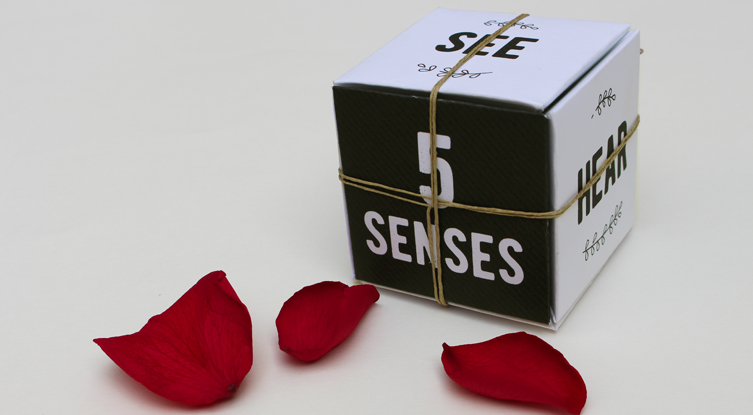 Don't you think they are cute?
These are all the ingredients you need for a sensual and original touch for an evening with your partner. Get away from classic gifts and be more daring with the five senses box. He'll be speechless!