Valentine's Day is right around the corner and we don't know why but on this kind of date we get a little more lovey dovey than usual. If you enjoy showing how much you love your partner all year round, and on this day in particular, you'll love these 5 ideas for Valentine's day gifts.
Get away from the classics and become the most original by creating and decorating your own gift. Will you dare?
Because you need to surprise that special someone from the very first second, even before they get to see what is in the box. Are you a romantic? Are you a dreamer? Do you care for every little detail? Are you passionate? Whatever you are like, we have a decorating style for you and are sure you will love these Valentine's Day ideas and, above all, will hit it right in the heart.
Ready for the love arrows? Let's conquer!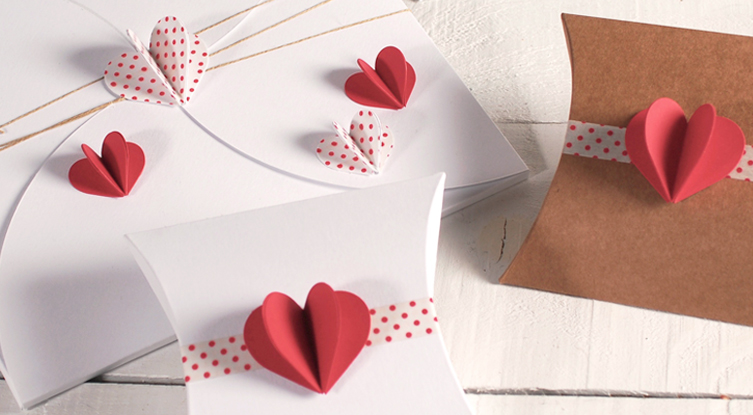 1. FOR ROMANTICS
Valentine's day gift, for passionate love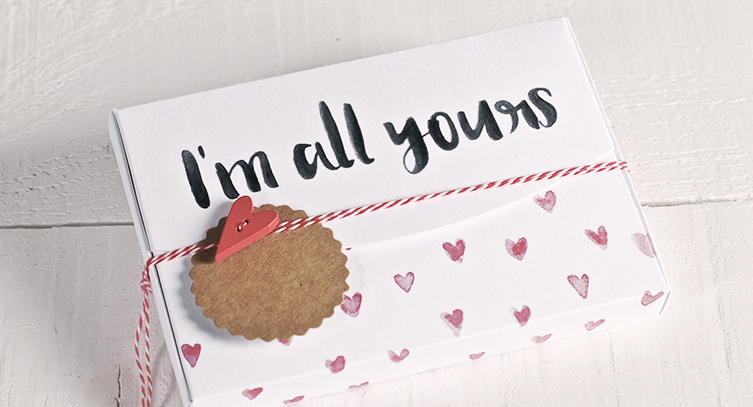 We know this is one of your favourite days of the year. You emanate love from every pore and you like surprising your partner 365 days a year but, especially on the 14th of February.
If you are a level Pro romantic, you know you can't mess up on day like Valentine's day. Decorate your box to match your love for that person and shout out "I love you" a thousand times over.
Our printed boxes with romantic messages are ideal for this day but, also, you can do it yourself, adding love notes and some accessories.
Be passionate with the design and presentation of your gift!

Our message tags are great. Express your love in the most original way! We know there is no one as romantic as you.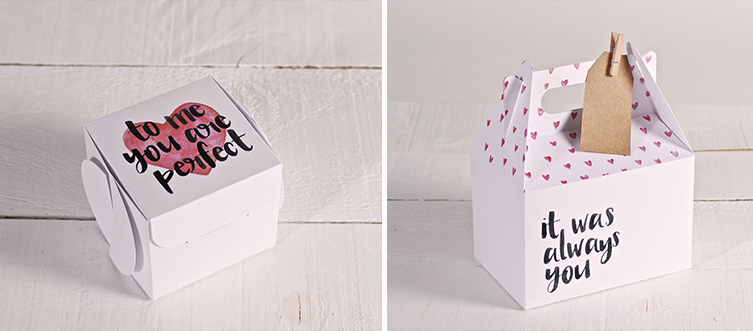 2. FOR THOSE WHO CARE FOR DETAIL
Valentine's day gift for a carefully tended love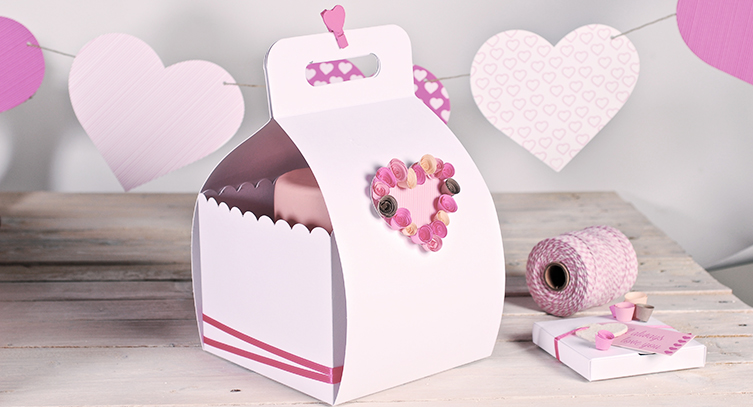 You are one of those people who love to care for every single detail. You have everything under control and want nothing to go wrong. Thus us why you are willing to spend all your free time on the perfect Valentine's day gift.
Create beautiful decorations by making paper flowers. Roll up strips of coloured paper shaping them as little flowers and stick them in on the shape of a heart. You can use many of our boxes and make various kinds of decorations.
Look, look! How cool paper flower decorations are.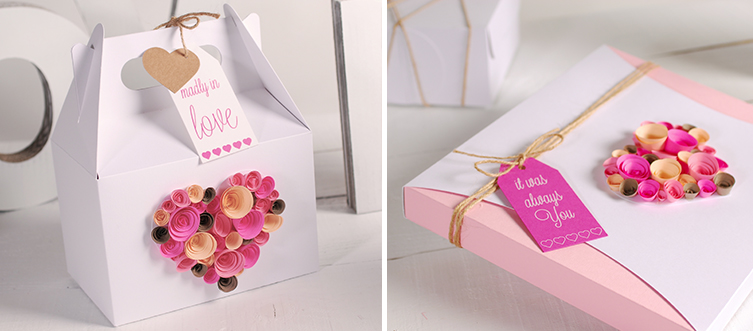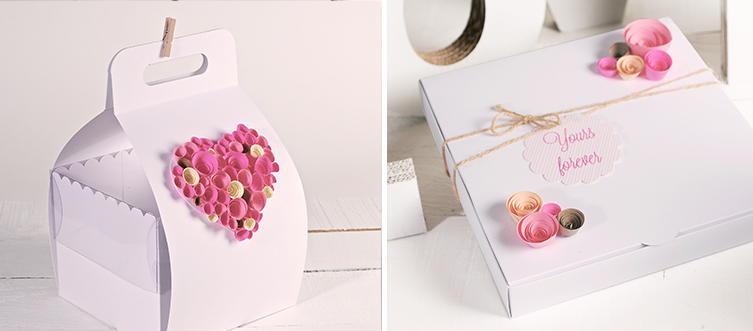 3. FOR THE SOPHISTICATED
Valentine's day gift, for the most demanding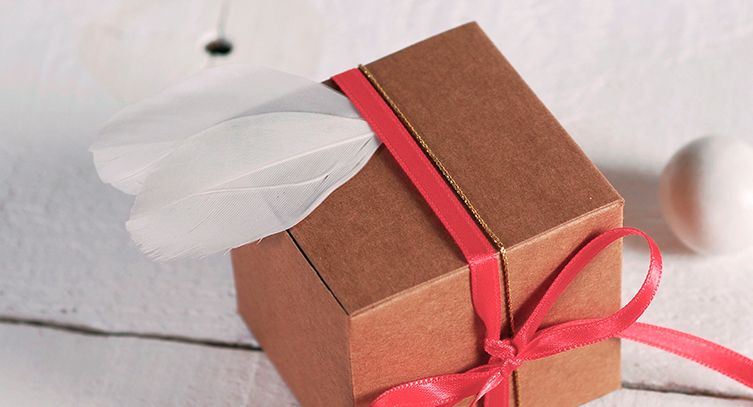 You are demanding and always want to be the best. You are refined and simple little gifts are not enough.
Add feathers to your decorations!
Feathers are soft, resistant and refined as well as exotic and volatile. They have character but are also soft and tender. A mix of feelings for the most sophisticated!
Combine feathers with other decorative accessories and get results as good as these: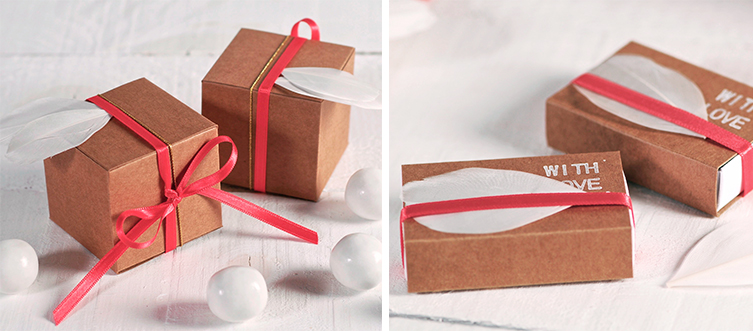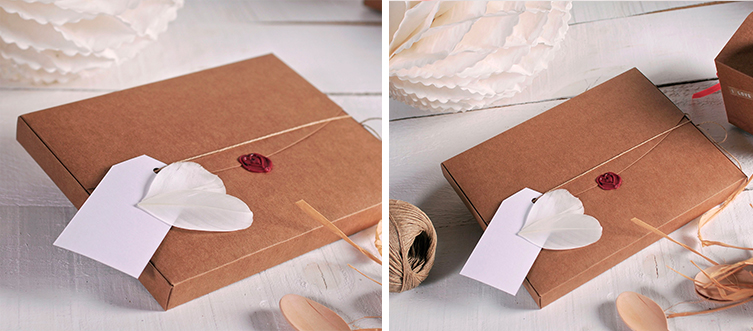 4. FOR DREAMERS
Valentine's day gift for those who are in the clouds
You are a real dreamer. Careful, attentive and generous with the person you love. You never stop fighting for your dreams, your persistence is amazing. And you prove that when you fight for your dreams, however hard it is, you can make it.
Our stickers and vinyl accessories are dreamers, like you. For all those who fight for what they want.
"Love is in the air"

Fill your gift up with dreams and dreamy messages, that prove who you are and what you want. Fight for your dreams and love him or her like you always dreamed you would!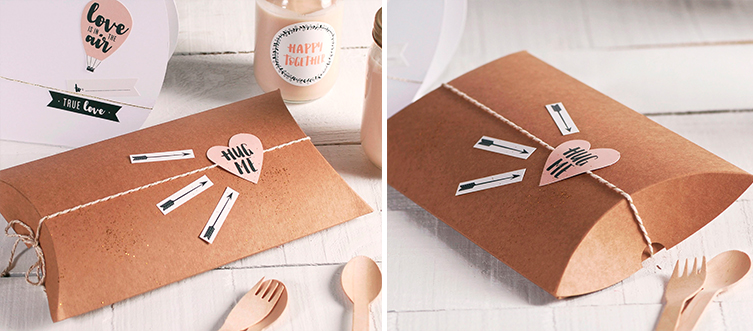 5. FOR FILM LOVERS
A Valentine's day gift for love like in the movies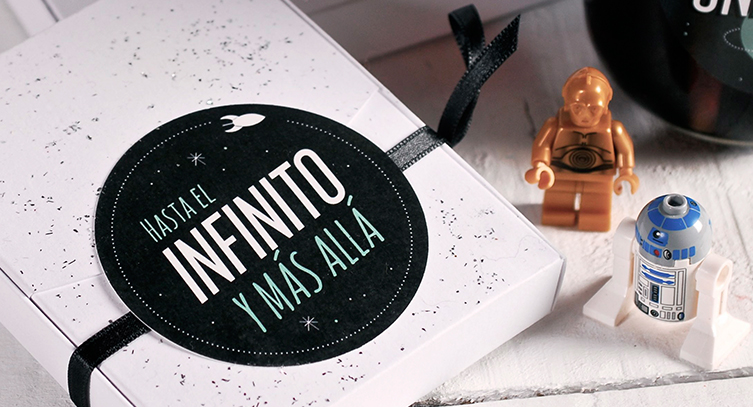 You love cinema and love to experience movie like love. You want big stories in your life, to feel those butterflies in your stomach, those meaningful looks and long kisses…
You love like it happens in films! "To infinity and beyond", "To the moon and back", "You are my universe", "May the love be with you" and many more sentences from films that have come true for you.
This Valentine's day, give your gift in a pretty box decorated with our labels inspired in Star Wars.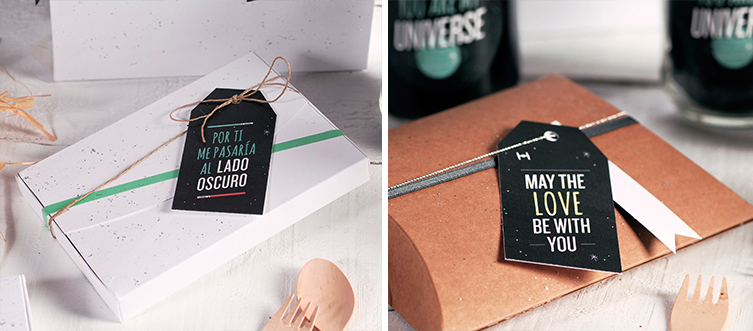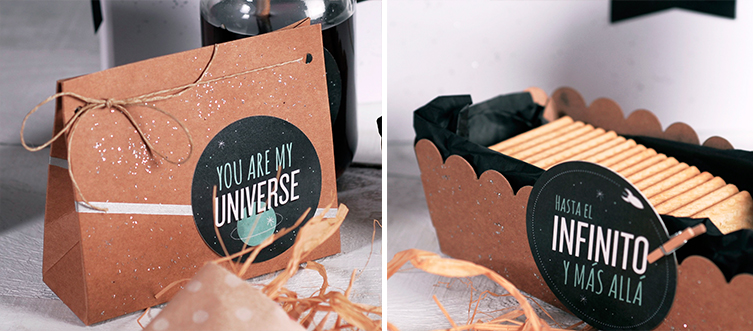 Or get your most romantic side rolling with labels full you love. Because your life is like a film!
For lovers, it is one of the most beautiful days of the year, but for those who are single, a real headache. Whatever the case, the 14th of February has one main focus: love. It is very important to stand out by choosing your gifts carefully. These cardboard boxes decorated with labels, feathers, tape and other accessories become a romantic, witty, tender and unexpected gift.
A great way to say I love you!